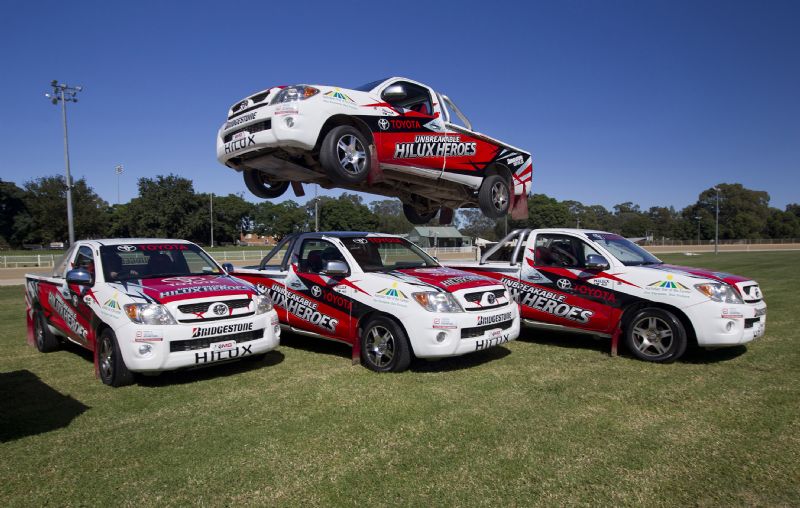 Australia's Outback is famed for its wild plains and harsh, unforgiving wilderness. So it should be no surprise that the Toyota Hilux is a favourite choice when it comes to crossing its vast expanse.
Now, a team of precision driving professionals in Australia have taken things one step further, and created Unbreakable Hilux Heroes in direct tribute to the toughness of the car.
Unbreakable Hilux Heroes formed in 2007 and performs spectacular driving manoeuvres and stunts for millions of people across Australia.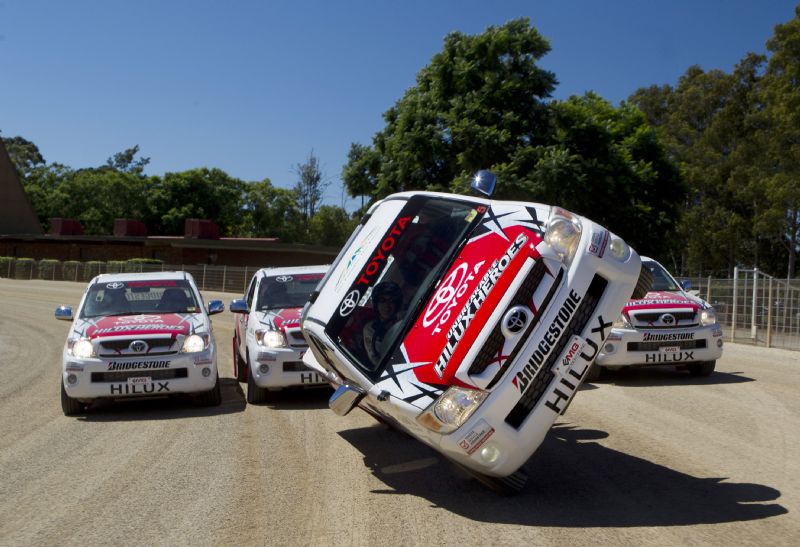 The Hilux used in the performances are similar to their road going 4.0-litre V6 counterparts. Heavy duty suspension for 15-metre ramp jumps and locking differentials for driving on two wheels are the only major modifications.
The team's Hilux have been used in over 800 performances, but lead driver Jack Monkhouse said the cars had never let them down. "We can't break 'em" he says, which gives us an idea why they are changing their name for this year's events!
"Toyota Hilux has a reputation for being unbreakable, but we are amazed at how much punishment these cars have absorbed," he said.
"We've tortured them with thousands of jumps, bumps, skids and slides and yet they never miss a beat.
"When we started the plan was to replace them after three years, but they are so tough they are now in their fifth year and are still as strong as ever."
Here is a video of the Hilux Heroes taking Australian TV presenter Toby Bosschieter for a spin…hold on![youtube width="580″ height="368″]https://www.youtube.com/watch?v=gUdQ4i5u2zs[/youtube]