On its launch, the Toyota RAV4 (a contraction of Recreational Active Vehicle with 4-wheel drive) single-handedly created the compact sports utility vehicle segment, bridging what was at the time a gaping chasm between traditional off-road and regular passenger vehicles.
Its construction was similarly unique, maintaining the favoured height, ground clearance and chunky look of a traditional 4WD vehicle but allied to a car-like monocoque bodyshell instead of a separate body and chassis.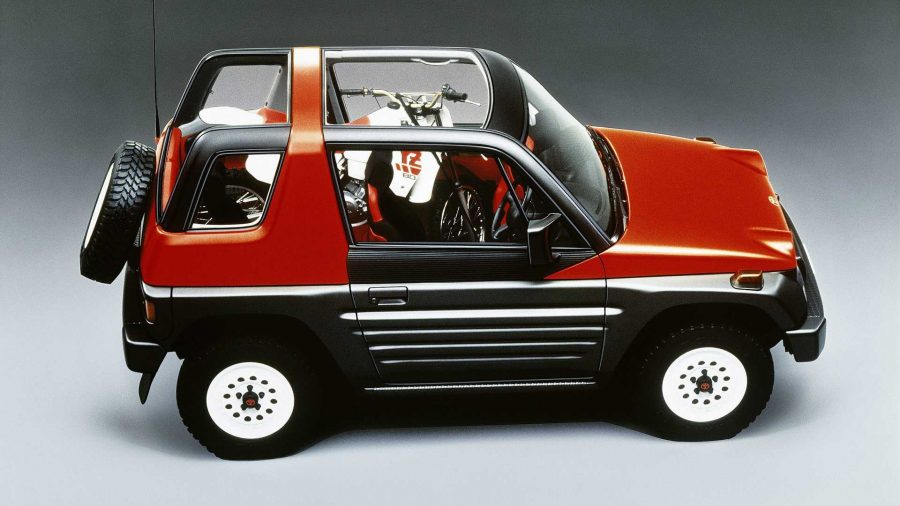 The model was an idea that had been bubbling away among Toyota's development team as far back as 1986 when the briefings for its radical styling were initially discussed. The first physical manifestation arrived in 1989 when the RAV Four concept was displayed at the Tokyo Motor Show. The concept was then refined and remodelled for the 1993 show, providing a much closer indication of the production car that would emerge the following year.
Toyota RAV4 History: a unique 'recipe'
In creating the RAV4, Toyota made use of a number of tried and tested components from its extensive parts catalogue. Specifically, the platform was donated by the Corolla, the engine and some driveline components came from the Camry/Carina, and the suspension and transmission were derived from the Celica GT-Four. The net result, however, was a clever 'recipe' that many other manufacturers later copied in the development of their own car-based SUVs.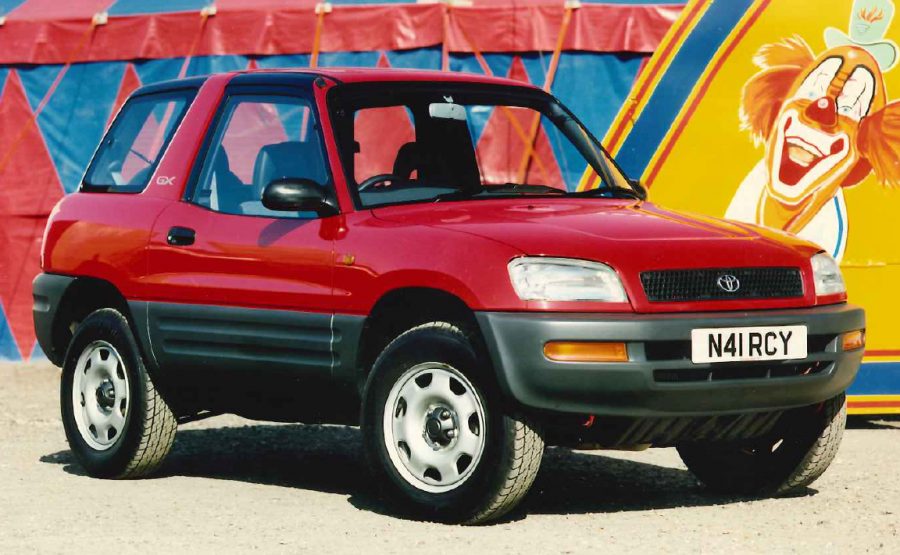 Toyota RAV4 History: first generation
The story of the Toyota RAV4 history starts with the first-generation that was launched into the domestic market in May 1994 (one month later for the UK) as a two-door, four-seater model with a 2.0-litre 16-valve four-cylinder 3S-FE engine that endowed the car with near-hot-hatch levels of performance. As indicated by the name, it offered permanent four-wheel drive transmission, running through either a five-speed manual or four-speed automatic gearbox. A locking centre differential was an option for those envisaging more serious off-roading, though due to the car's road bias a low-range gearbox was never offered. The car was an instant hit, both critically and commercially, and forecasted production runs were immediately doubled.
Its compact size, predictable car-like handling, surprising off-road abilities, and generous equipment levels appeared to cover every motoring eventuality. But there were two areas that some felt were inadequate: rear passenger space and luggage-carrying space. To address this, Toyota launched an additional four-door model in March 1995, which increased overall length by 400mm and turned this version of the RAV4 into a full five-seater.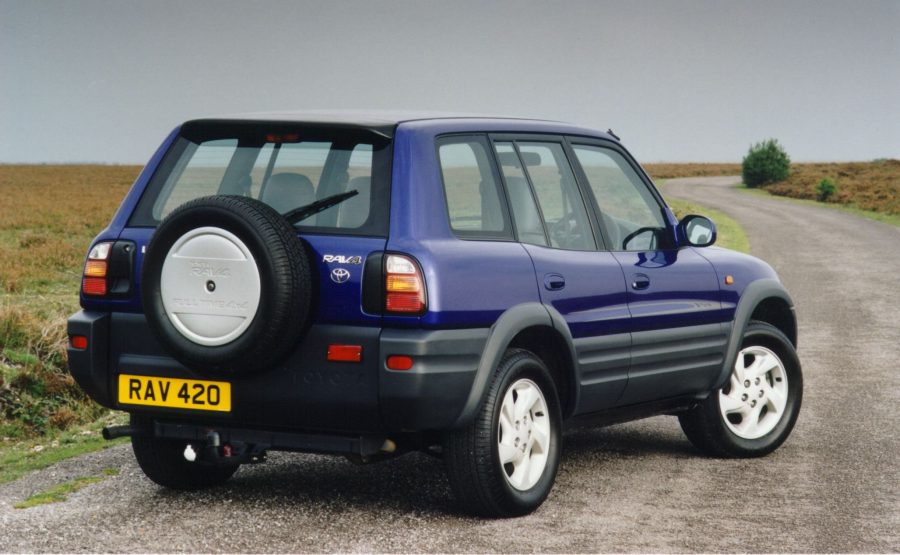 Well after its domestic launch the RAV4 was finally made available in the US in January 1996, which coincided with a number of subtle revisions applied across the range. That same year also saw the introduction of an entry-level model offering front-wheel drive only, while 1997 was notable for the launch of an all-electric RAV4 EV model designed to comply with California's mandate for zero-emissions vehicles. Its sophisticated nickel metal hydride (NiMH) batteries gave the car a range of 100-120 miles after a five-hour charge.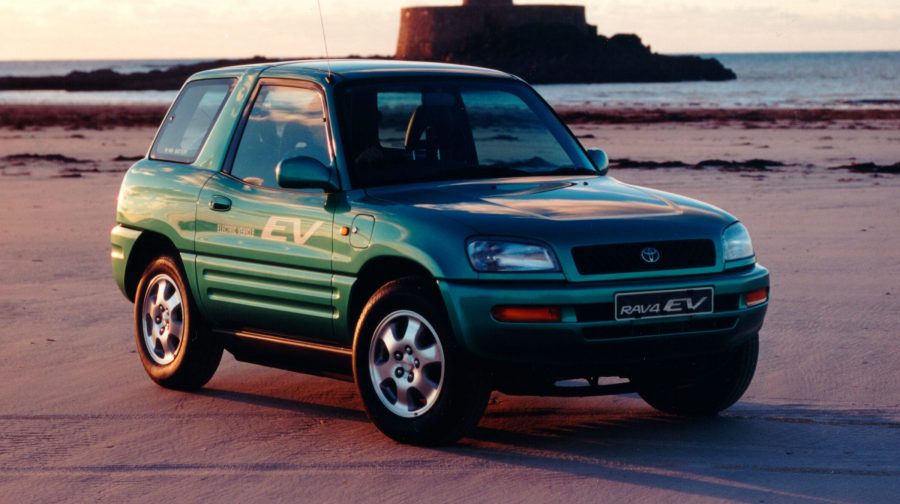 A mid-life facelift was carried out for the 1998 model year, introducing more equipment, improved safety, greater refinement and a touch more engine power. Crystal-style headlights and rear lenses gave the RAV4 a much fresher-looking face. For those wanting a more direct connection to the great outdoors, February 1998 saw the introduction of a Cabrio model, though the somewhat fiddly rear convertible roof arrangement won few admirers and it was quietly deleted from the range in 2000.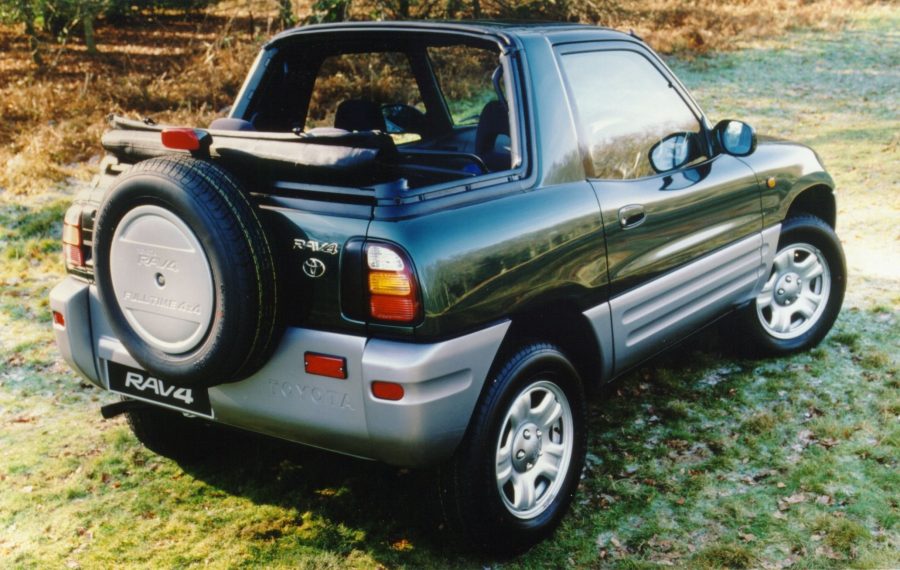 Toyota RAV4: second generation
By the time the all-new, second-generation model was launched in 2001, the RAV4 had been joined by a number of other car-based SUV rivals including the Honda CR-V, Subaru Forester, Suzuki Grand Vitara and Land Rover Freelander. Evidently benchmarked against some of these soft-roader vehicles, the new RAV4 was longer, wider and roomier than before. Every dimension had increased by around 25mm, yet by improving the stamping and welding process the bodyshell was no heavier. Now becoming an entity in its own right, this time the car contained far fewer shared components. Indeed, approximately 70% was now unique to the RAV4.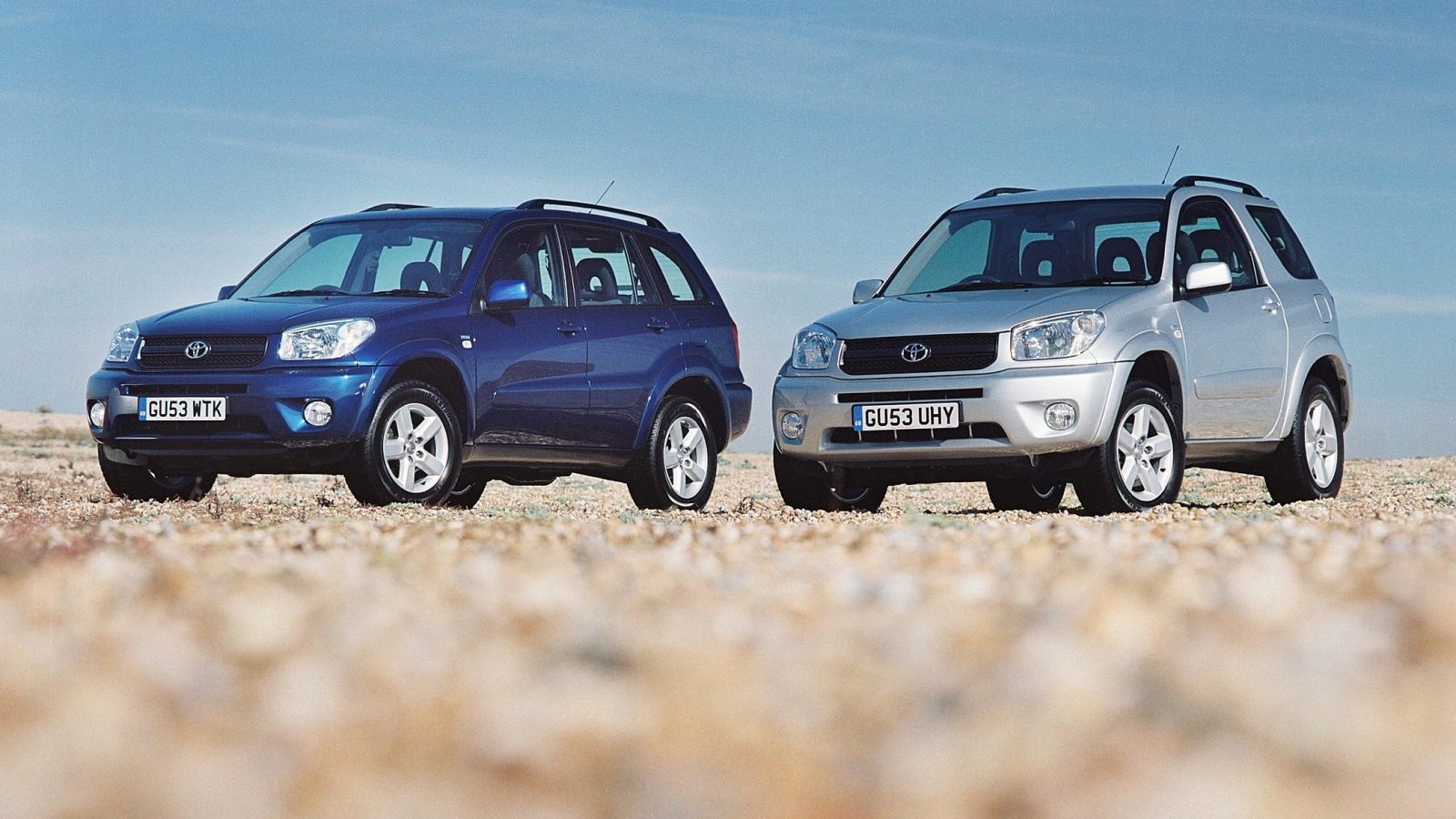 The spec and construction of the new car were familiar territory for fans of the first generation. Two- and four-door variants were produced (the US market only received the four-door), both with the distinctive side-opening tailgate, while transmission options were once again either a five-speed manual or four-speed automatic gearboxes. This time the four-wheel drive setup with viscous-coupled centre differential was derived from the Lexus RX 300, though an entry-level 1.8-litre front-wheel drive model was also available in some markets.
Then, the outgoing S-series powerplant was replaced with a new generation AZ-series 2.0-litre all-alloy engine with variable valve timing and a useful 148bhp. A more economical 2.0-litre D-4D common rail turbo diesel engine option was soon added to the UK lineup (only available with 4WD), immediately identified by an attractive bonnet scoop directing air over a top-mounted intercooler. With this addition, Toyota soon announced itself as the 'King' of diesel in the UK, offering the widest range of diesel engine derivatives of any manufacturer.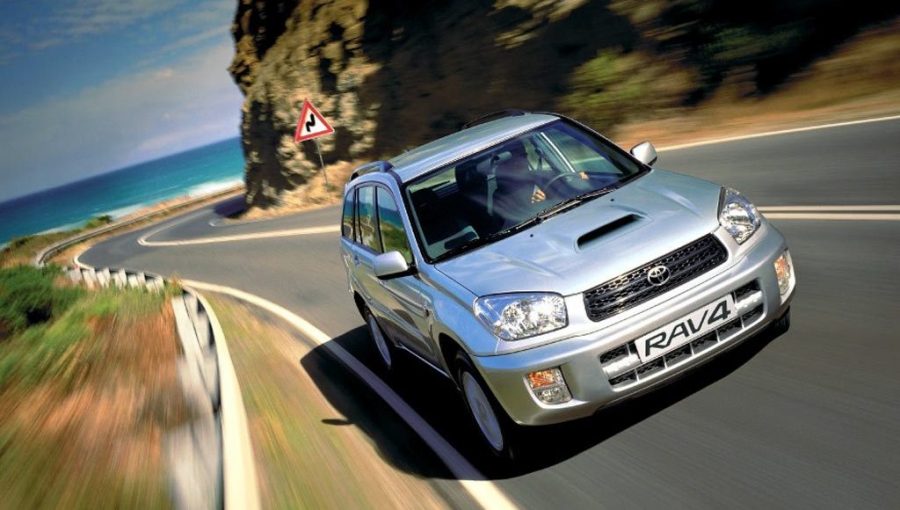 Efficiency and versatility were hallmarks of the new interior, too. Both two- and four-door models received a rear bench seat that could be split and folded, slid fore and aft, and even removed entirely to free up more luggage space.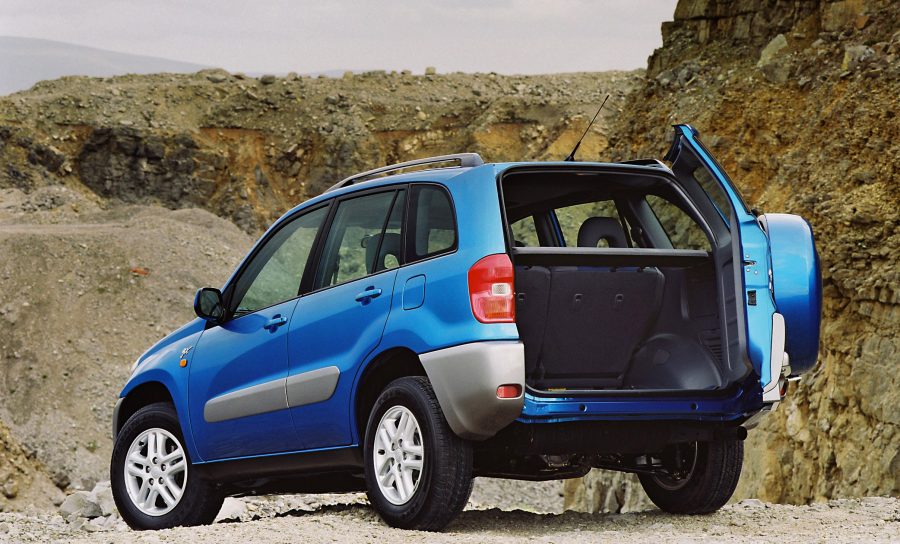 The only notable change implemented for the 2004 model year facelift in some markets was a petrol engine upgrade to a torquier 161bhp 2.4-litre version of the AZ-series powerplant. Apparently, the outgoing 2.0-litre engine was eager enough but felt too stretched when mated to the automatic gearbox. The new displacement motor, therefore, brought the RAV4 back in line with rivals such as the Nissan X-Trail. Interestingly, despite the second-generation RAV4 having a more aggressive yet aerodynamic design, statistics from the US showed it to have an extremely high proportion of female owners, more than any other make or model barring the new Volkswagen Beetle.
Toyota RAV4: third generation
The third-generation RAV4 of 2005 showed clear evidence that the model had now matured. A two-door version was short-lived and only sold in Japan, while the big-selling four-door was produced in either a short- or long-wheelbase format in some markets (the latter to accommodate a third row of seats). Overall size had once again increased, now 130mm longer than before, though that was also matched by appreciable increases in equipment.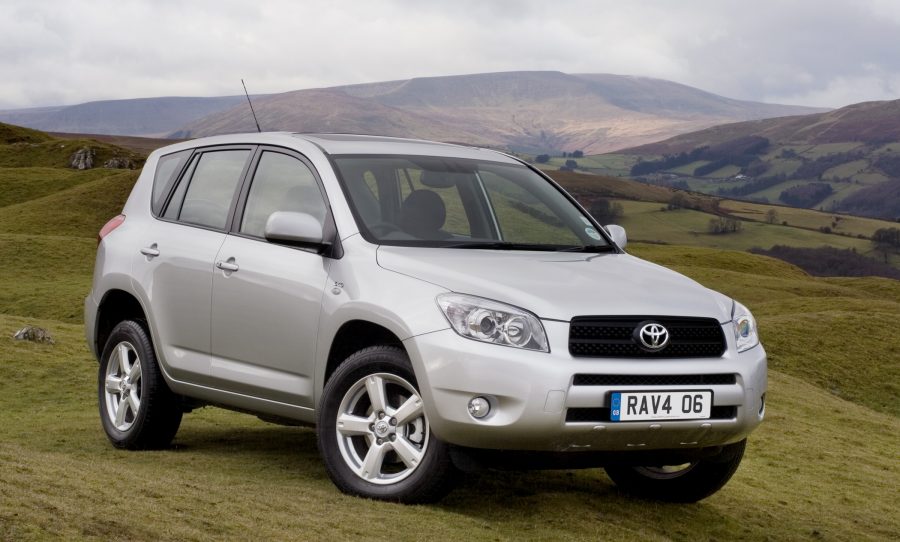 The car's all-new monocoque bodyshell was a massive 76% stiffer than the outgoing version, bringing with it improvements in safety, durability and NVH (noise, vibration and harshness) levels, not to mention providing a stronger foundation for the all-new double-wishbone independent rear suspension with diagonally-set dampers. Ground clearance was now 10mm higher at 200mm, while the steering was now electrically assisted, a first for a 4WD Toyota.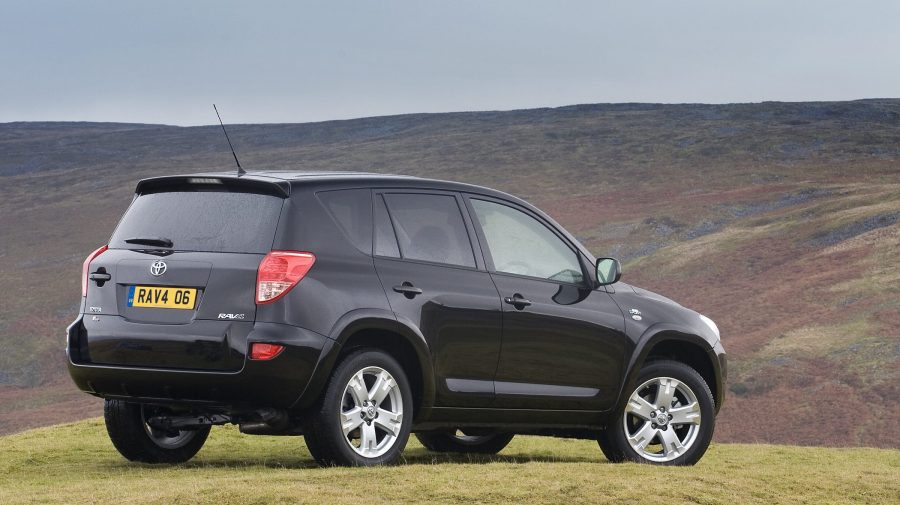 Aside from losing the rear-mounted spare wheel on some models, the biggest change from RAV4s of old was a dispensing of the model's full-time all-wheel drivetrain in favour of a part-time system (many markets also offered a strict 2WD version) that also combined the traction and stability controls.
This kind of all-encompassing setup was a first within the SUV market. There was, however, a manual AWD Lock button that could be engaged at speeds under 25mph. Meanwhile, the engine range was now the widest it had ever been in the model's history, with up to eight different petrol or diesel engines available from 2.0-litre four-cylinder to gutsy 3.5-litre V6. It was a similar story with transmission options, now available with five- or six-speed manuals, and an incredible four-, five-, or six-speed (CVT) automatic gearboxes!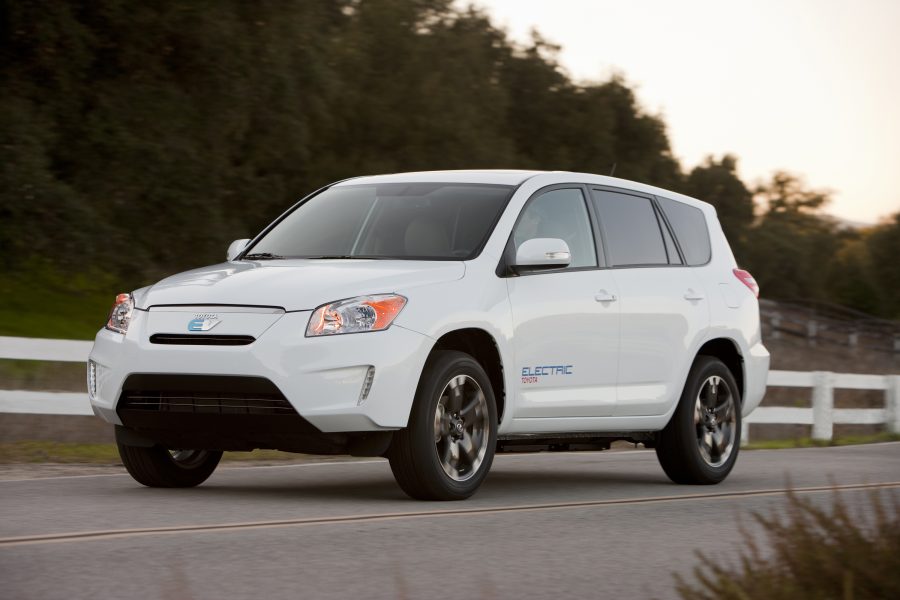 Due to the comparative success of the first all-electric RAV4 EV in California, this model was adopted as the base for the second-generation RAV4 EV. Engineered as a combined effort between Tesla Motors and the Toyota Technical Center in Michigan, USA, the car was released for leasing in September 2012. Its 154bhp motor was powered by a lithium-ion battery pack and is said to offer a range of up to 113 miles in extended charge mode.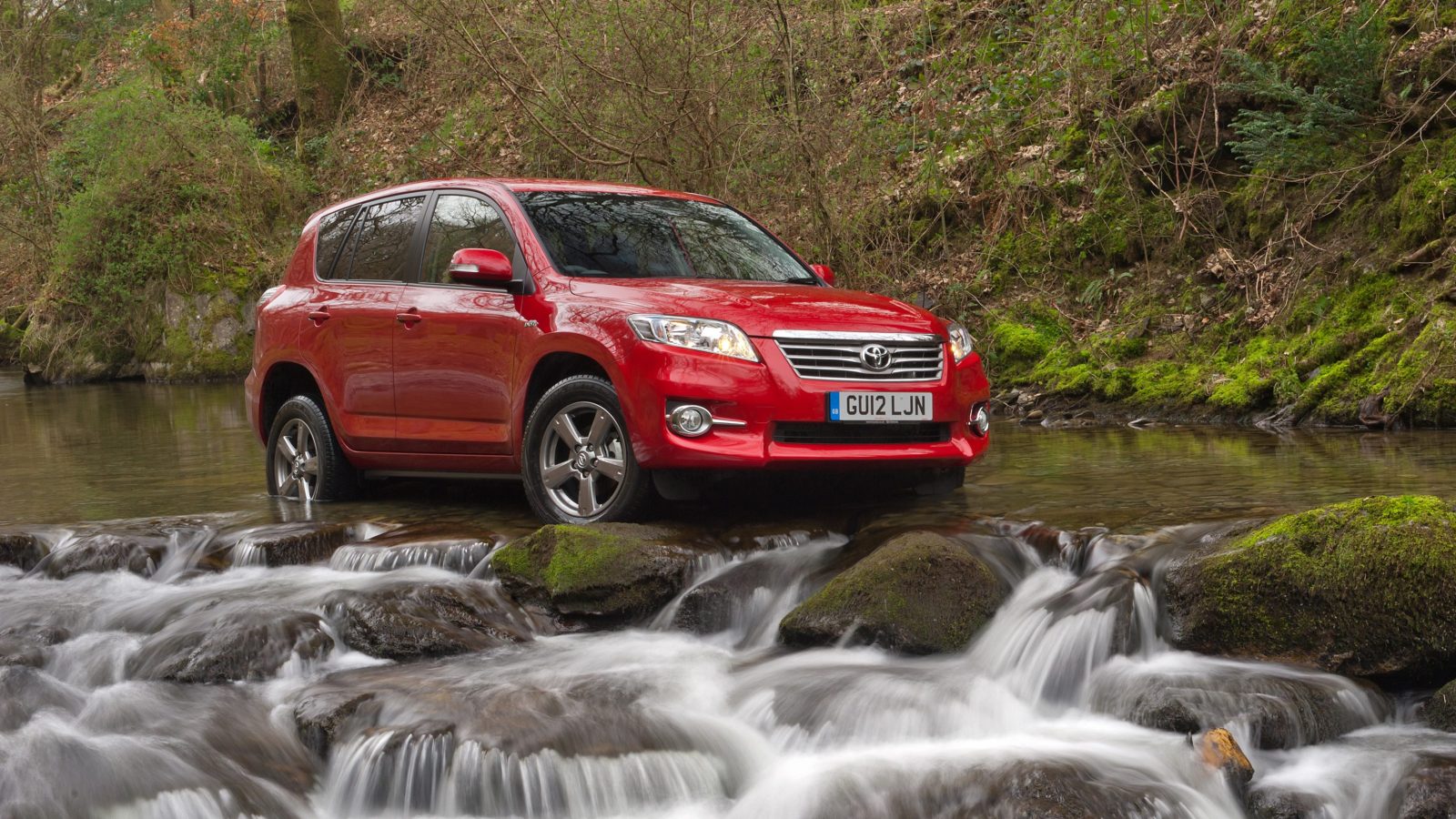 Meanwhile, subtle revisions carried out in 2008 and 2011 kept the third-generation RAV4 looking fresh and improved its safety credentials, thereby minimising any downturn in sales before the launch of the new fourth-generation model.
Toyota RAV4: fourth generation
The fourth-generation RAV4 was displayed for the first time at the Los Angeles Auto Show in November 2012 and went on sale in the UK in March 2013. It saw Toyota adopt a standard wheelbase for all world markets, with the vehicle's length growing again.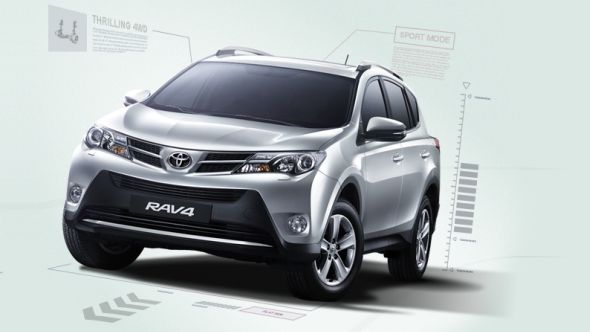 The powertrain choice included 2.0- and 2.5-litre petrol and 2.0- and 2.2-litre diesel engines, while more advanced all-wheel drive technology was introduced with the new intelligent Dynamic Torque Control system which offered two new functions: cornering control and a sport driving mode.
So well-received was the new car that sales were ten times higher than when the model was first launched in 1994. Later, in 2016, the RAV4 expanded to include its most radical development yet, with the introduction of the first petrol-electric full hybrid model.
Developed in response to customer demand that reflected a greater interest in air quality and cleaner powertrains, the system offered a total output of 197hp. That was enough to usher the RAV4 to 62mph in just 8.3 seconds and return class-leading fuel consumption and CO2 emissions from as low as 115g/km.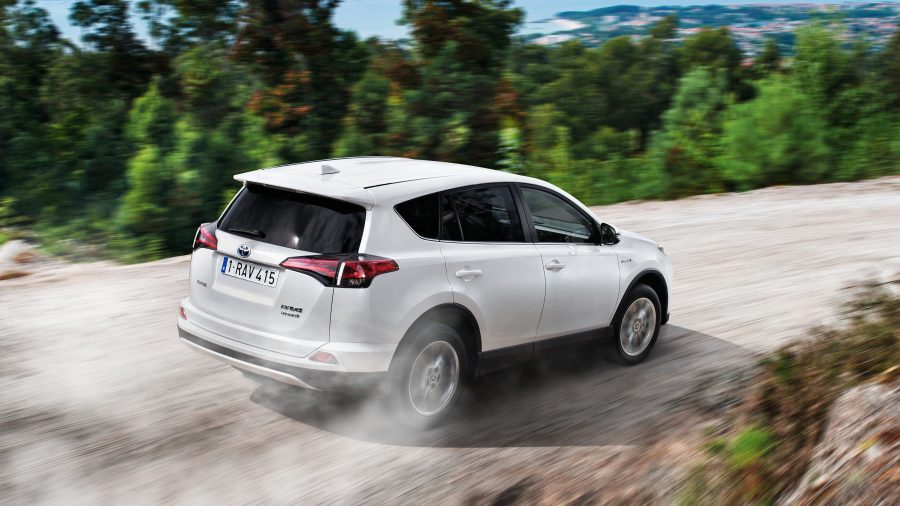 Toyota RAV4: fifth generation
The current RAV4 was launched in Europe in 2019 and presented for the first time in this market as an all-hybrid model. It is the first SUV to be built on Toyota's modular New Global Architecture platform, bringing fundamental benefits in terms of handling, safety and design.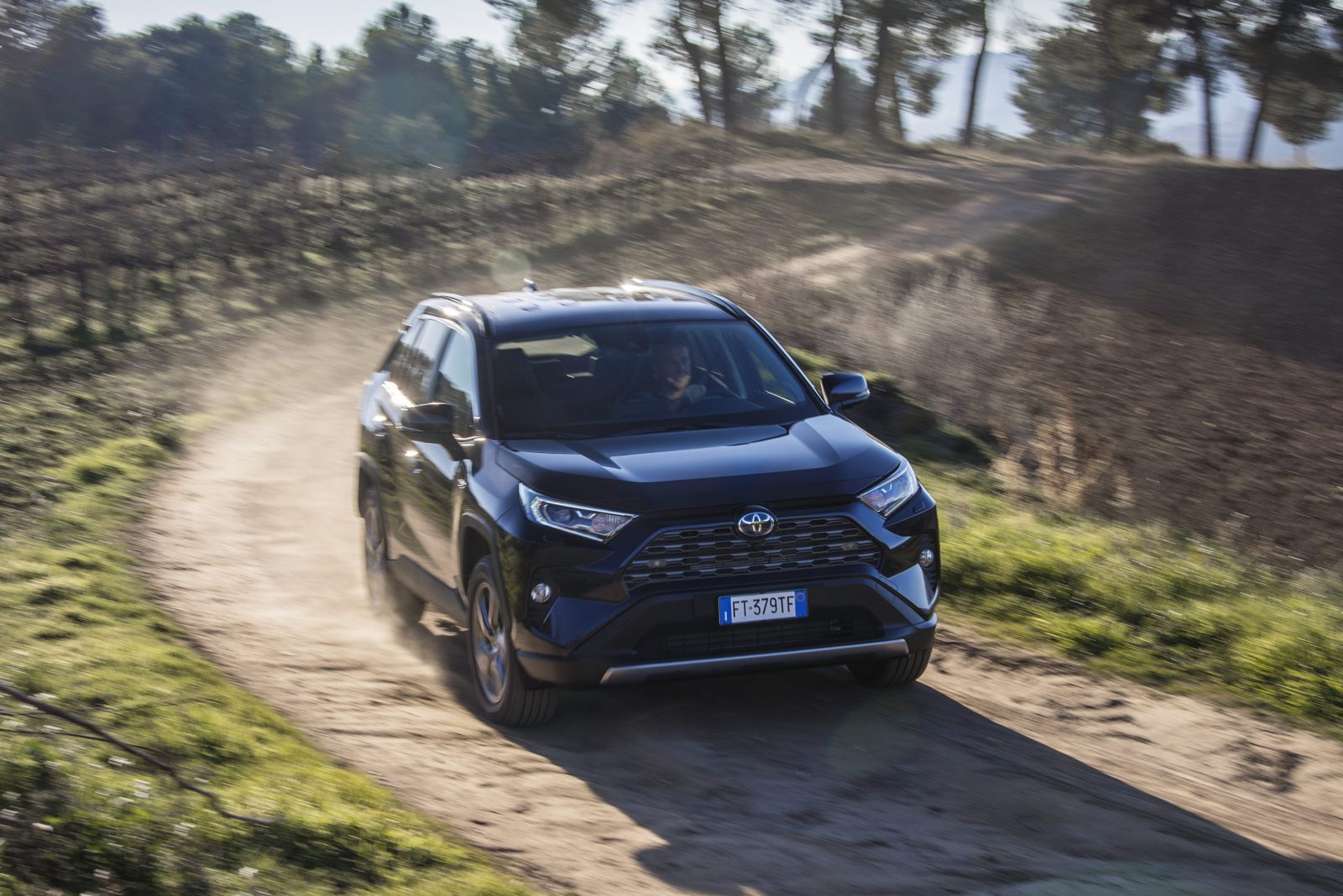 It adopted Toyota's fourth-generation hybrid technology, together with a new 2.5-litre Dynamic Force hybrid engine – a unit notable for its significant gains in terms of power, responsiveness and efficiency. As a result, fuel economy and emissions are best-in-class.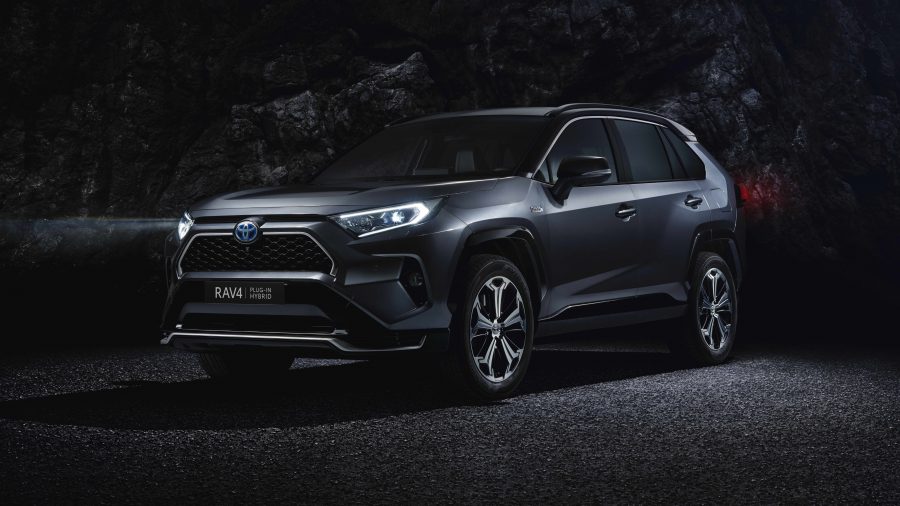 In the second half of 2020, the fifth-generation RAV4 will embrace further technical innovation with the introduction of the first RAV4 Plug-in Hybrid (above). This will be the most powerful RAV4 ever, with 302bhp and rapid acceleration, genuine pure electric driving capability, and exceptionally low emissions and fuel consumption. It will offer customers a best-of-both-worlds solution, free from concerns about range or the need to stop to recharge the battery.
Toyota RAV4: an overview
The RAV4 has now joined the ranks of Toyota models to have achieved eight-figure sales. Cumulative figures for the top-selling SUV passed ten million at the end of February 2020, spanning 26 years and five model generations since 1994.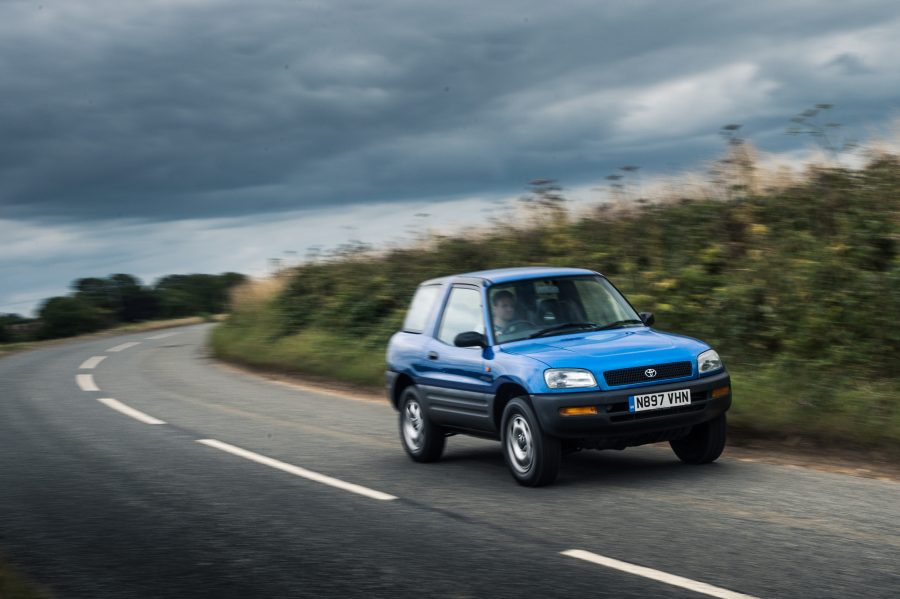 In 2019, not only was the RAV4 the world's best-selling SUV, but it was also the fourth best-selling passenger car overall. North America is by far its strongest market, with more than half a million annual sales (535,000 in 2019), followed by Europe (133,000) and China (127,000).
In Europe, sales have reached more than two million since 1994, while the fifth-generation model set a new annual record of more than 130,000 units. In the UK, almost 220,000 RAV4 models have been sold since launch.
All information is correct at the time of publishing.