Toyota GB's headquarters in Burgh Heath, Surrey, has been awarded the prestigious Biodiversity Benchmark by the Wildlife Trust. 
The green thumbs up by the Wildlife Trust is in recognition of the Burgh Heath site, which has undergone several years of transformation to create a sustainable wildlife habitat on the grounds.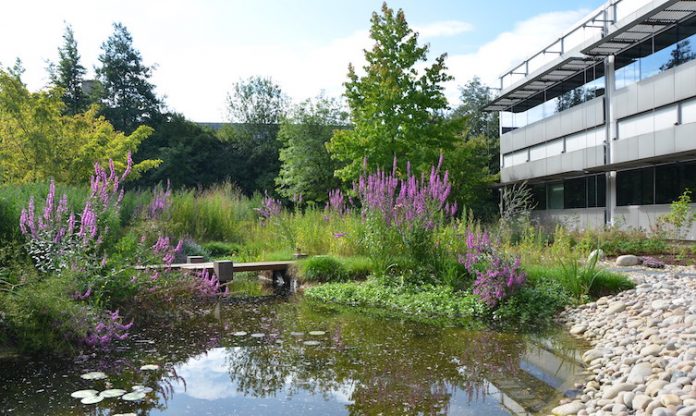 The Biodiversity Benchmark award is designed to complement the ISO 14001 environment management system and is the only standard that certifies the management of company grounds and landscapes for wildlife. Before receiving the award, Toyota had to go through a robust 18-month certification period to prove that the Burgh Heath grounds had been sustainably enhanced for the wildlife to create a new, rich habitat. All that hard work now means Toyota GB joins the 50+ other sites around the country that have been given the Biodiversity Benchmark award. 
Toyota has worked closely with the Royal Botanic Gardens, Kew and Land Care Associates to develop an environmentally friendly strategy for the gardens as well as planting and managing the various types of wildlife.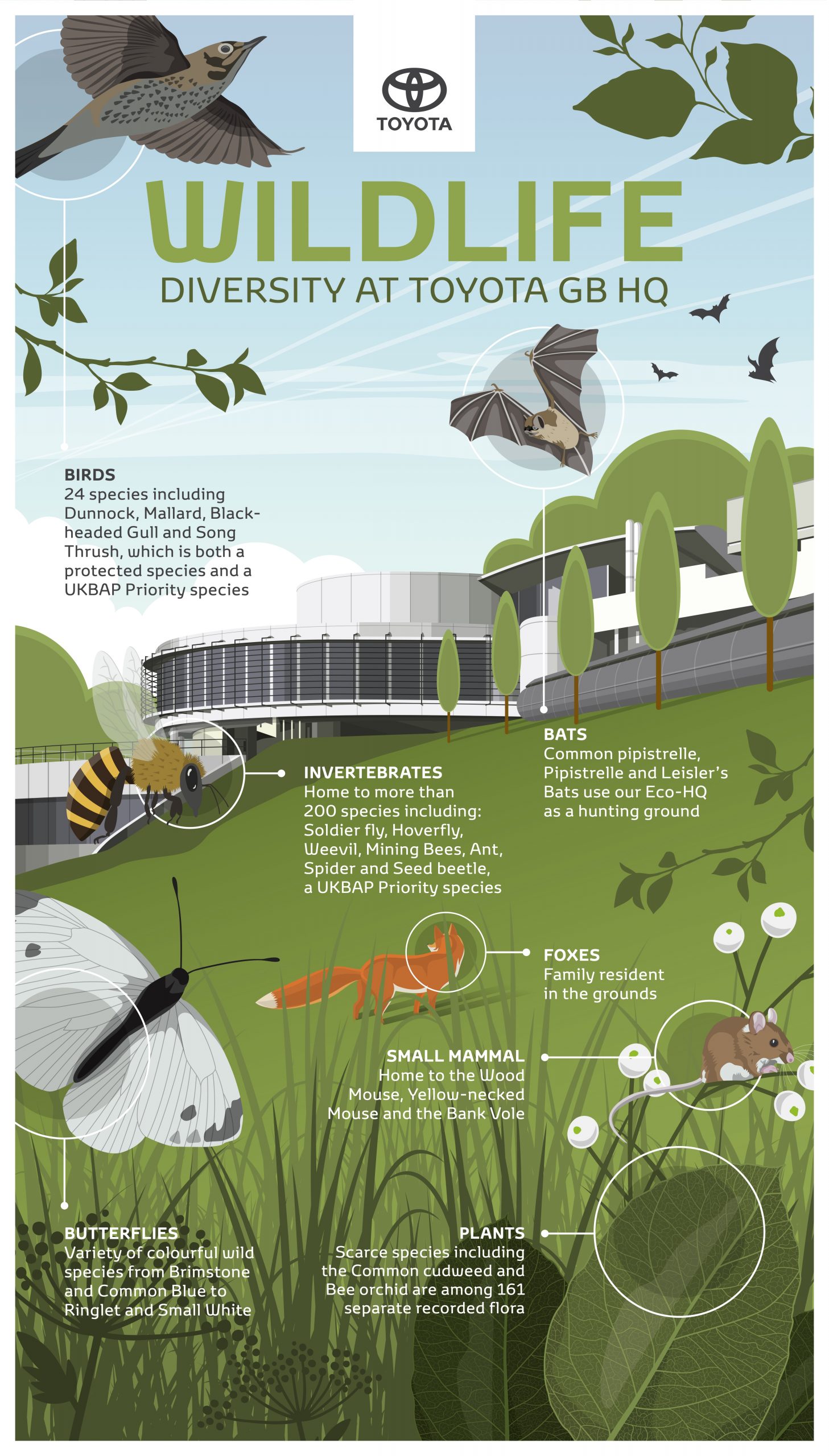 Toyota GB has been keen to encourage enhancements to the site with various additions such as bug hotels, bird, bat, and owl boxes and even a hibernaculum for frogs and newts.  
The stunning gardens of Toyota GB stretch around the entire site, giving employees great views out of their office windows, plus a great place to socialise or get some peace and quiet. The gardens are a mixture of lawned areas that are linked by paths and trails interspersed by a range of habitats, including fruit trees, ponds, wildflowers, shrubs, and beehives.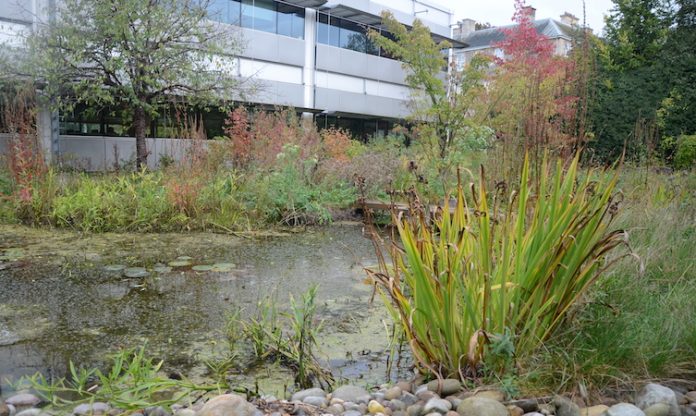 Since Toyota moved to its current location in Burgh Heath back in 2001, various wildlife initiatives and schemes have been rolled out to help encourage a greener work environment for both employees and the surrounding nature.  The Burgh Heath site now has 161 different plant species including several rare plants such as the Common Cudweed and Bee Orchid.  
On top of the impressive number of plants at Toyota HQ, wildlife is also thriving in the grounds with 24 different bird species being recorded as well as foxes, voles and wood mice. In total, 235 different species have been recorded in and around the Toyota GB grounds, nine of which carry a recognised conservation status.