See also:
History of Toyota cars
History of the Toyota Camry
History of the Toyota Carina
History of the Toyota Celica
History of the Toyota Corolla: Foundations of a world-beater
The Toyota Prius was the world's first mass-produced petrol-electric hybrid vehicle. Its domestic launch in late 1997 marked the culmination of a concerted, five-year effort by Toyota Motor Corporation to develop and bring to market a practical, low-emission family vehicle.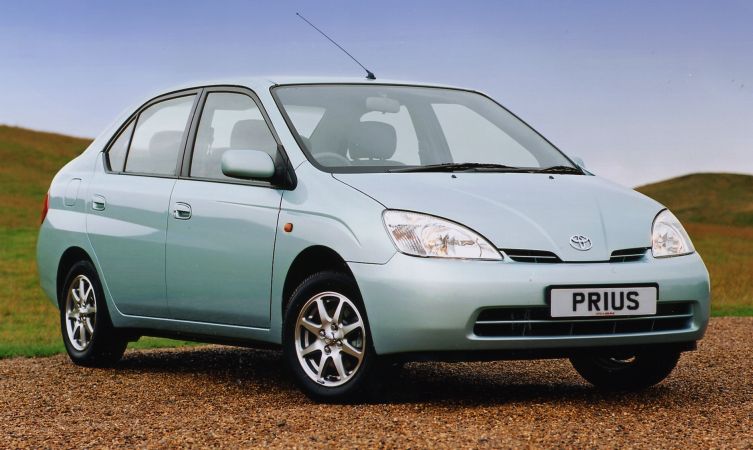 Contrary to popular opinion, Toyota did not create the hybrid vehicle concept. Vehicles with both an internal combustion engine and electric motor have existed as far back as 1898. But Toyota was the first manufacturer to overcome the numerous technical and engineering issues necessary to bring this powertrain into mass production. Primary among these was the need to increase the longevity of the high-voltage battery to match that of the rest of the car's components.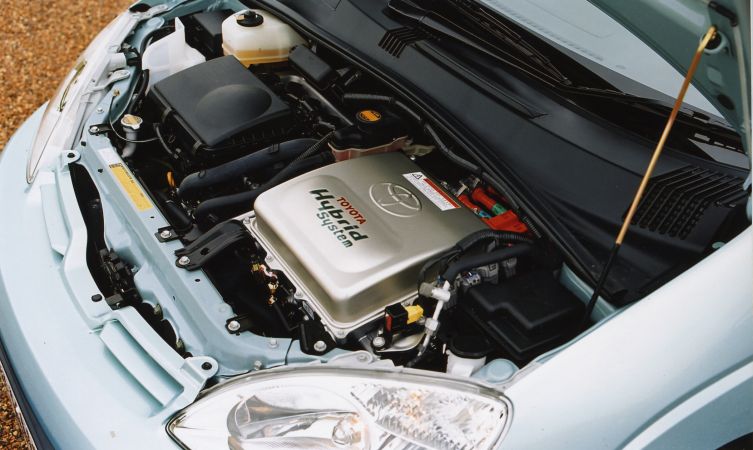 At the heart of the new Prius (XW10 chassis) was the revolutionary Toyota Hybrid System, an integrated package whose mechanical components could still fit within a regular-size engine bay.
The system was fronted by a four-cylinder 1.5-litre NZ-series engine running a simulated Atkinson combustion cycle for optimal fuel-efficiency. It was allied to a compact and high-torque electric drive motor, and a separate generator. The final component was a powerful nickel-metal hydride battery pack hidden behind the back seats.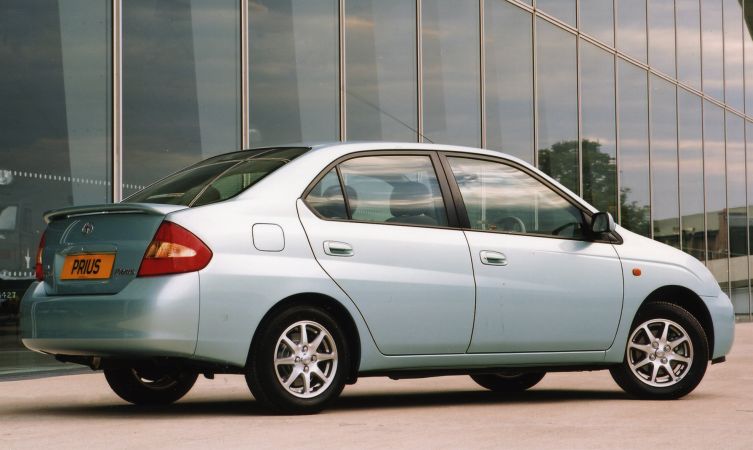 See also:
History of the Toyota Hilux
History of the Toyota Land Cruiser (Station Wagon models)
History of the Toyota Land Cruiser (Heavy and Light duty models)
History of the Toyota MR2
Interestingly, the principles and basic architecture of the first-generation Toyota Prius were so carefully and thoroughly developed from the outset that they have been applied across every hybrid model produced by Toyota Motor Corporation ever since.
The Toyota Prius was also the first manifestation of an important new platform that would go on to provide the foundation of forthcoming models such as the Corolla, Celica, RAV4 and second-generation Prius. Little wonder that the name Prius (Latin for 'to go before') was so appropriate for this breakthrough vehicle.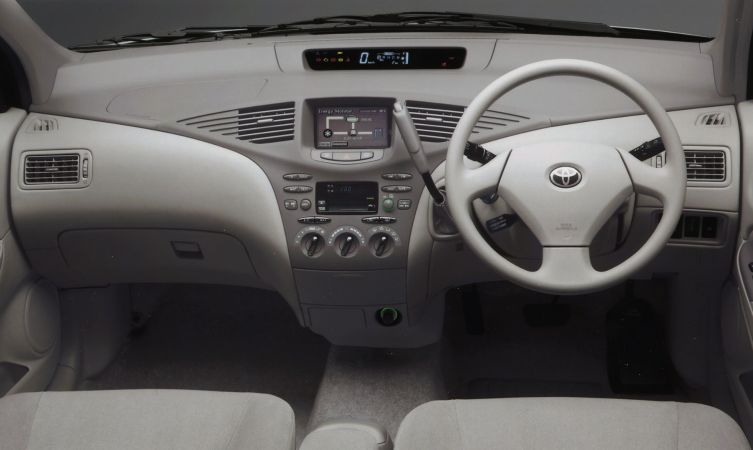 In terms of design, Toyota wrapped this world-leading environmental technology in a relatively traditional cab-forward shape and high-strength steel body structure. Penned by Toyota's Calty Design centre in California, USA, it was uniquely sized between a supermini and a small family car, and had a low drag coefficient value of Cd 0.29.
Sales in Japan were extremely strong from the outset, buoyed by Prius winning Japan's Car of the Year award for 1998. By May 2000 more than 40,000 units had been sold and production capacity was increased to 3,000 a month in anticipation of its arrival in refreshed form (XW11 chassis) in export markets.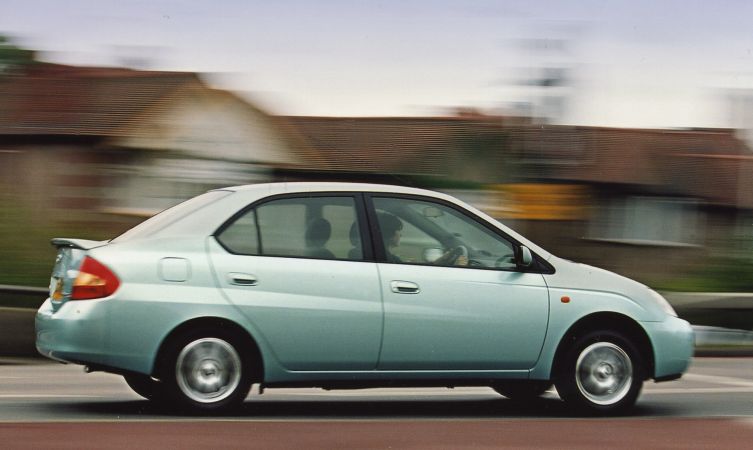 Working together, the Toyota Hybrid System allowed a theoretical driving range of 560 miles. It propelled Prius to 62mph in 13.4 seconds and on to a maximum speed of 99mph. The combined fuel economy was 57.6mpg and the powerplant produced just 114g/km of CO2. Compared with the top 10 best-selling saloons of that time, Prius was quantifiably cleaner and more fuel-efficient in almost every important category.
The Toyota Prius was launched in the UK on 17 October 2000. Although well received in Japan, it was thought that British consumers might not be so immediately convinced. So Toyota GB allayed any possible concerns about battery longevity or the ongoing reliability of this new hybrid technology by introducing Europe's first five-year mechanical warranty.
See also:
History of the Toyota Previa
History of the Toyota RAV4
History of the Toyota Supra
In addition, a private leasing scheme called Prius One was introduced to protect buyers from any residual value risk, and Toyota committed itself to handling the recycling at the end of the car's useful life. Toyota already had the cleanest car manufacturing process in the world; now through the cycle of sales, service, daily use and scrappage, Prius set a path for the future of the automobile.
After more than 123,000 units had been sold worldwide, production of the first-generation Prius ended in August 2003. It had been the world's most successful hybrid vehicle; but more than that, it had conclusively proved that family cars need not be powered by petrol or diesel alone.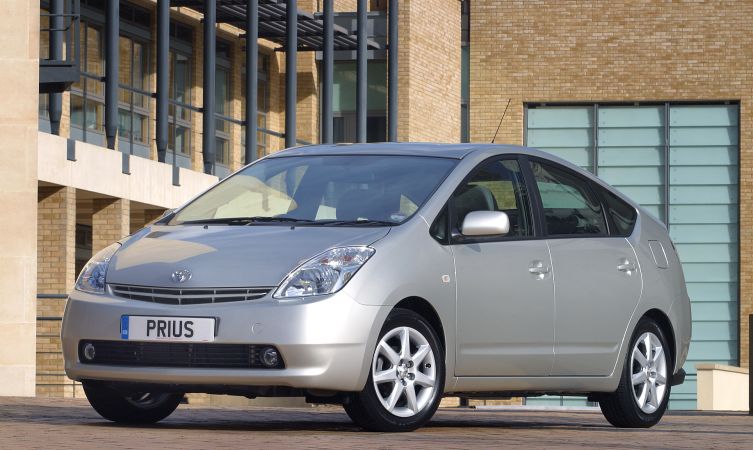 Second-generation Toyota Prius
Building on this foundation, the next-generation Prius (XW20 chassis) was totally redesigned to harness Toyota's continuing efforts in developing hybrid technology. Launched in the UK on 2 January 2004 with 530 new patents to its name, this advanced successor set benchmarks at both ends of the performance spectrum, being faster and more powerful yet cleaner and more economical than ever before.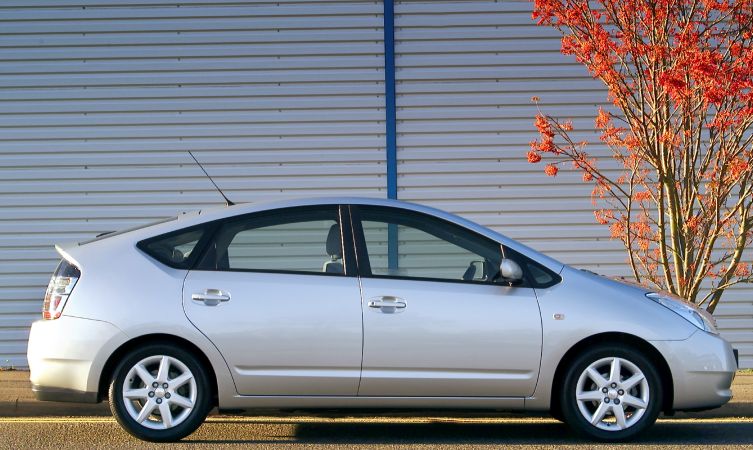 It was bigger than the outgoing car – now sized between Corolla and Camry – and had adopted a distinctive five-door 'Kammback' design that helped it scythe through the atmosphere with a drag coefficient figure of just Cd 0.26. Beneath that svelte exterior was a lightweight but tremendously strong bodyshell – its five-star Euro NCAP crash test result equalled the highest ever score in its segment.
The new Toyota Prius also introduced the second-generation hybrid drivetrain, now known as Hybrid Synergy Drive (HSD). The purpose of this system was to redress the balance between the petrol and electric motors. Instead of relying on the petrol engine to produce peak performance, with the electric motor as an ancillary, HSD increased the range and usage of the electric motor to focus on stronger performance.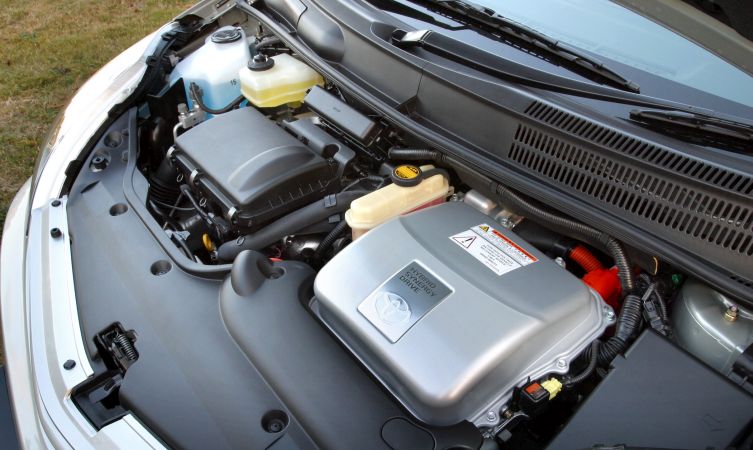 See also:
History of the Toyota Starlet
History of the Toyota Yaris
So while the award-winning 1.5-litre NZ-series Atkinson cycle engine was carried over and had been tuned to offer eight per cent more power, the synchronous AC electric motor was uprated by a huge 50 per cent to offer more power than the one-litre engine in the current Toyota Aygo. Indeed, it now offered more torque from nought to 1,200rpm than a contemporary V6 diesel. Charge for this motor came from an improved battery pack that had fewer cells and less weight but a greater output density.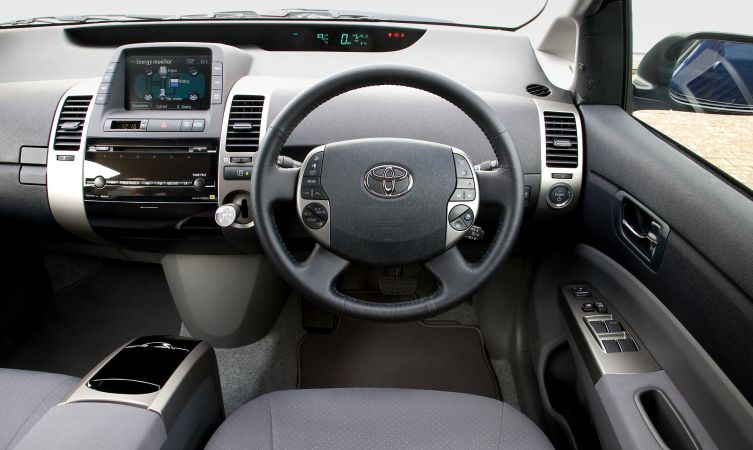 Many innovations were put in place to improve fuel economy. These included a new stop-start system to improve urban emissions, an EV driving mode for exclusive use of the electric motor to power the vehicle for up to 1.25 miles, and a world-first electric air conditioning system that could still control the climate when the engine was turned off.
The result of these advances was a second-generation car with 15 per cent improved fuel consumption – now a combined figure of 65.7mpg – and a 0-62mph time of 10.9 seconds on its way to a 106mph top speed. CO2 emissions had also tumbled to 104g/km.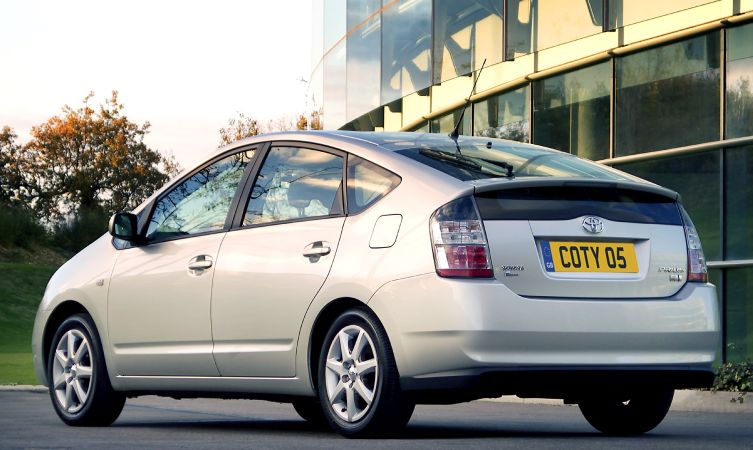 With much greater demands placed on the electrical side of the drivetrain, Toyota recognised the importance of making similar improvements in the backward flow of charge to the battery. So it devised a regenerative system that captured the kinetic energy normally wasted through heat during brake application. Each time the brake pedal was pressed, the electric motor reversed its role and became a generator feeding electrical energy back into the battery.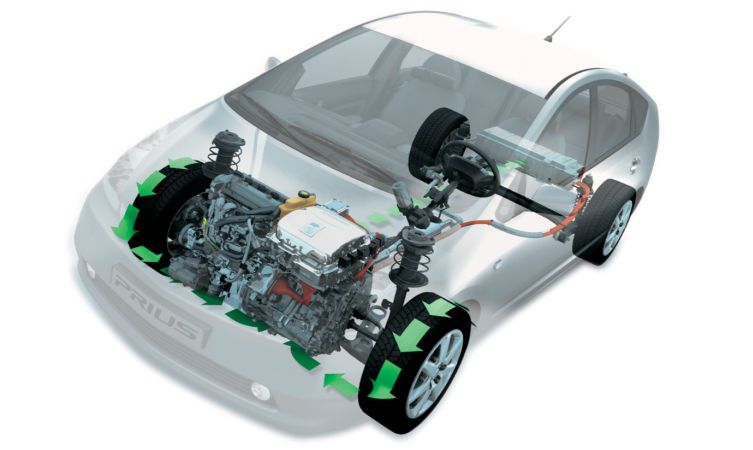 Before the end of 2004, the second-generation Prius had already surpassed the total sales of its predecessor. A quarter of a million models had been sold throughout the world, and with demand growing it was decided that production capacity should be increased to 180,000 units per year.
By the end of April 2006 total sales had exceeded 500,000 and acceptance of hybrid was further boosted by news that Prius had topped JD Power's customer satisfaction surveys in the UK, France and Germany.
The all-new third-generation Prius was unveiled in January 2009 at the North American International Auto Show. But that wasn't the end of the road for the second-generation model; it continued in production for the Chinese market until the end of 2011, by which time total Prius sales had climbed to a staggering 1,192,000 units.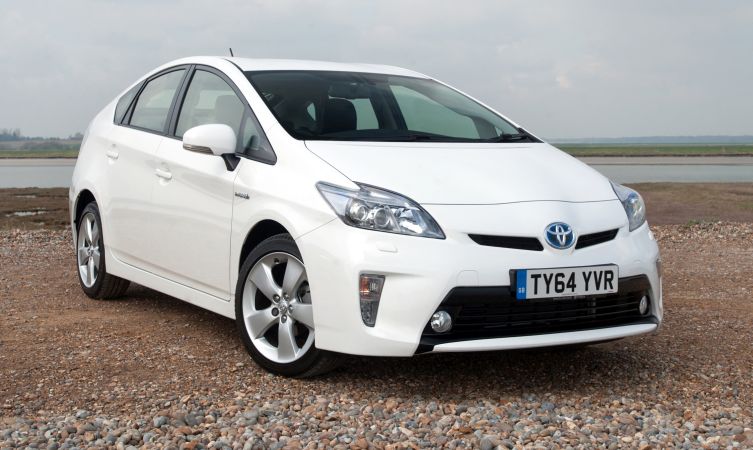 Third-generation Toyota Prius
Predictably, the next Prius (XW30 chassis) took the benefits of Toyota's world-leading hybrid technology to an even higher plane. Proclaimed as the most advanced mainstream car on the market, new Prius promised better fuel economy and performance as well as reduced lifecycle emissions from manufacturing through to ultimate disposal.
On sale in the UK from August 2009, it set new reference points for hybrid vehicles with a system output of 134bhp (a 22 per cent increase), combined cycle fuel economy of 72.4mpg (a 10 per cent increase) and CO2 emissions reduced to just 89g/km (a 14 per cent decrease).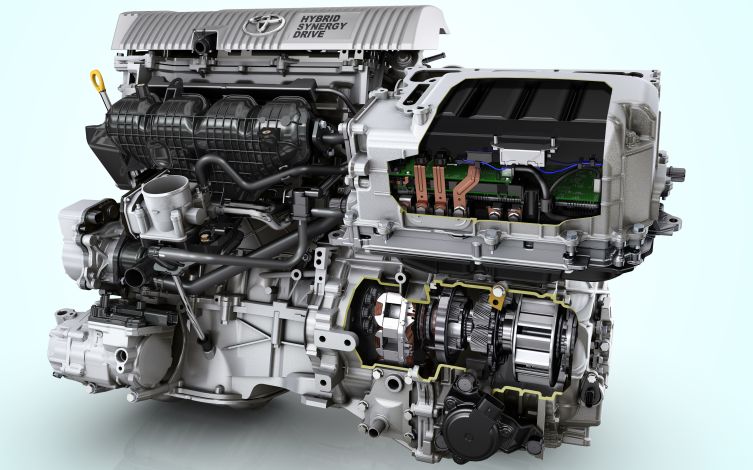 All this was achieved through seemingly counterproductive methods – a larger 1.8-litre Atkinson cycle petrol engine and a Hybrid Synergy Drive system that was significantly smaller and lighter than before. In fact, 90 per cent of the hybrid drive components were new.
The installation of a larger capacity ZR-series engine allowed Prius to deliver more useful pulling power at lower revolutions – 300rpm less at a cruising speed of 75mph – for improved economy. Meanwhile, a new exhaust gas recirculation function kept operating temperatures under control so that the engine would be less likely to need wasteful fuel enrichment to keep the catalytic converters cool.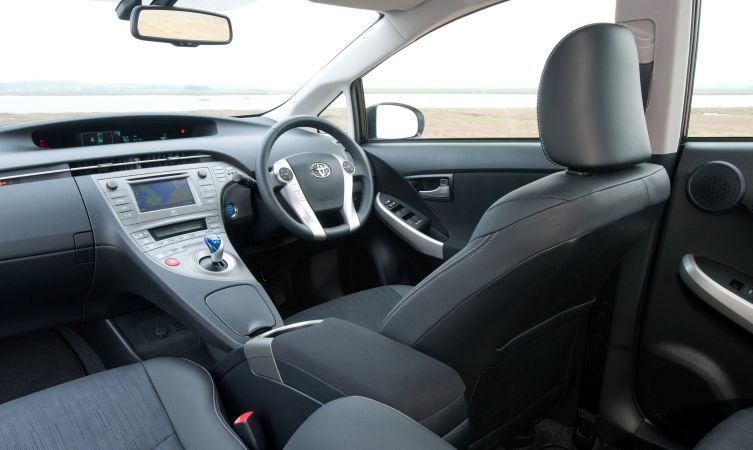 Extensive use of high-tensile metal kept weight in check so the powertrain could better flex its muscles. This was perhaps best evidenced by three on-demand driving modes that allowed the driver make the most of different conditions. 'EV' mode would run the car on electric power alone at speeds of up to 31mph for up to 1.2 miles; 'Eco' mode reduced the effect of aggressive throttle inputs and adjusted the air conditioning to improve fuel economy. Finally, 'Power' mode augmented throttle inputs by up to 50 per cent to increase performance.
The wedge-shape silhouette of Prius had become a defining characteristic of Toyota's world-leading hybrid, so the sweeping monobox look was retained and augmented with sharper details honed through more wind tunnel testing than any Toyota preceding it.
The guiding principle of 'minimum outside, maximum outside' ensured more space for passengers within physical proportions that were almost exactly the same as before.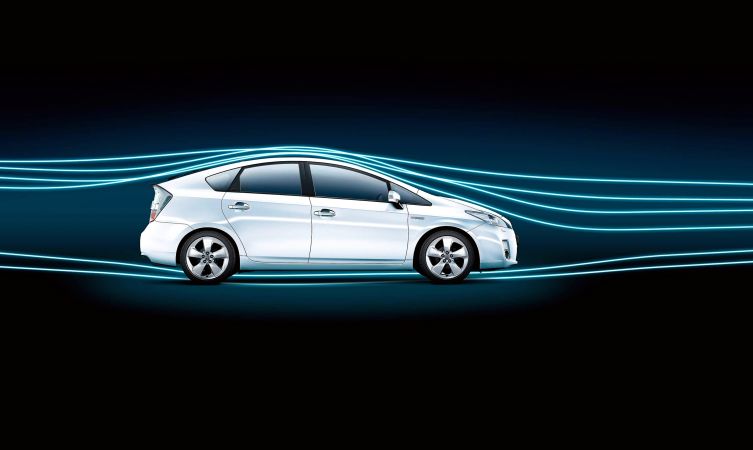 Similarly, the car rode on an all-new platform designed to deliver sharper, more involving handling and greater stability, with particular attention being paid to the flow of air beneath the car. This not only supported these physical qualities but made further improvements to fuel economy through a drag coefficiency figure of just Cd 0.25, the lowest of any mass-produced car in the world.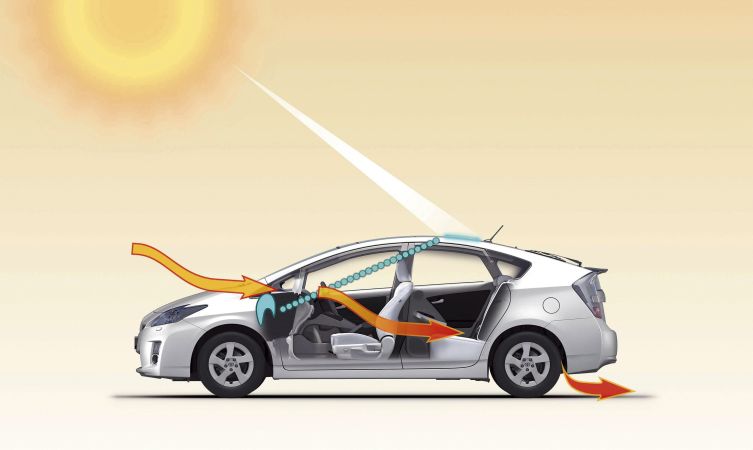 Numerous high-tech innovations and active safety features were introduced to the class through Prius. This included a solar-powered ventilation system that activated an air circulation fan to reduce the build-up of heat inside the car while parked and reduce the need for air conditioning.
Meanwhile, electricity consumption was reduced by up to 30 per cent through the widespread adoption of LED lights. Toyota's determination to reduce emissions and promote sustainability was also seen in the third-generation Prius being the first car to be constructed using injection moulded eco-plastics derived from plant matter.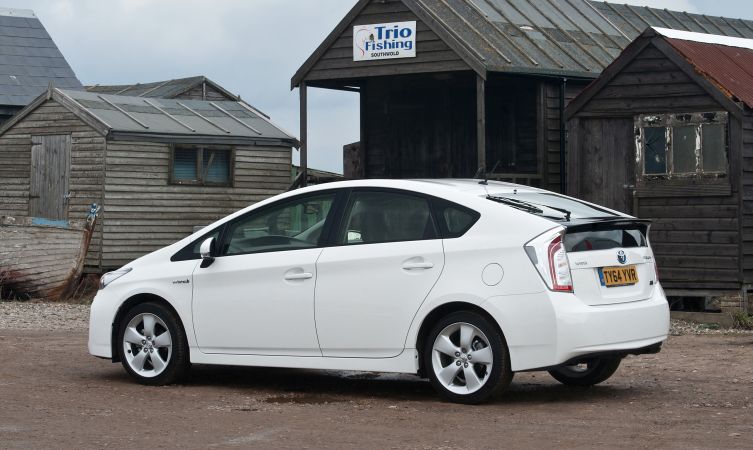 Formal acknowledgement of the advancements Toyota had made with the third-generation Prius came in the form of it being awarded Japan Car of the Year in 2009 and being shortlisted for 2010 World Car of the Year. Frequently Japan's best-selling car, sales success was echoed in Britain where over 2,000 advance orders were received for the third-generation Prius before its UK launch.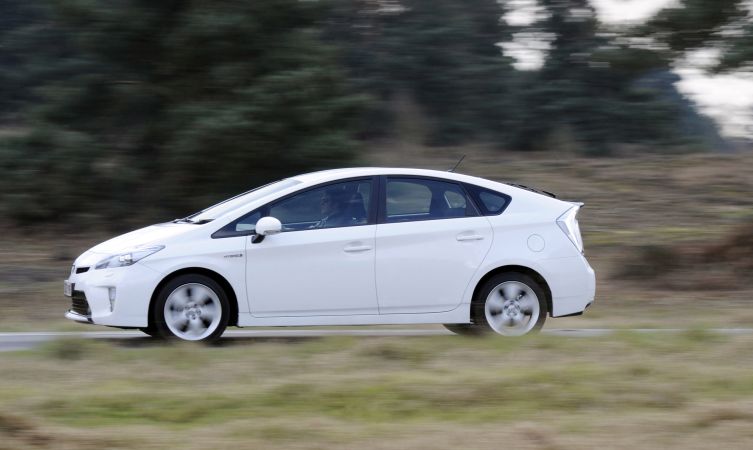 From the arrival of the Toyota Prius in Europe in 2000, it took eight years to reach 100,000 sales but only a further two years to achieve 200,000 sales. By the end of September 2010, accumulated Prius sales across the world had exceeded 2,000,000 units. That upward trajectory continued, and by the end of September 2014 the figure stood at an incredible 3,360,400 units.
As if the launch of a world-class third-generation car was not enough, exciting new chapters of Prius history opened a couple of years later, increasing the Prius family line-up to three models. These two new models benefited from more powerful lithium-ion battery packs – a first for Toyota – but for two different reasons.
The new Prius Plug-in could be charged from an external power source as well as its hybrid drive system. It was developed to appeal to environmentally conscious early adopters that wanted the benefits of electric motoring but without the range anxiety normally associated with this type of vehicle. The high-voltage battery pack in this vehicle therefore offered an increased range of 14 miles on electric power alone.
Meanwhile, the new Prius+ targeted growing European families that wanted to match the environmental qualities of the regular Prius but with additional space and flexibility. In this instance, the more powerful battery pack helped to overcome the additional weight of this seven-seat vehicle and deliver performance equivalent to that of the Prius.
Fourth-generation Prius
In each of its three generations, Prius has delivered an average reduction of 10 per cent in its CO2 emissions, so Toyota's challenge was to continue – and hopefully accelerate – this rate of improvement in the fourth-generation car.
With that in mind, the new Prius features a lighter, more compact and more efficient hybrid powertrain that delivers better fuel economy, reduced emissions and lower costs. Its platform adopts the Toyota New Global Architecture that is designed to improve dynamic performance through a lower centre of gravity and a stronger structure.
The new fourth-generation Toyota Prius made its world debut at the 2015 Frankfurt Motor Show, and the first customer deliveries for the European market commenced in March 2016.
See also:
History of the Toyota 2000GT
History of the Toyota Camry
History of the Toyota Carina
History of the Toyota Celica
History of Toyota's compact MPV models
History of the Toyota Corolla
History of the Toyota Hilux
History of the Toyota Land Cruiser (Station Wagon models)
History of the Toyota Land Cruiser (Heavy and Light duty models)
History of the Toyota MR2
History of the Toyota Previa
History of the Toyota RAV4
History of the Toyota Sports 800
History of the Toyota Supra
History of the Toyota Starlet
History of the Toyota Yaris