The Toyota Hilux has been the subject of many memorable media moments: its conquering of the North Pole and astounding resilience in the face of increasingly macabre death matches being just two examples from BBC Top Gear.
But the official Toyota GB blog has also published its fair share of Hilux content, from the dramatic highs of volcano climbing to posts that concentrate on its decade-upon-decade dependability.
So we thought that prior to the European launch of the next-generation model we should grasp the opportunity to list our ten favourite blog posts about this inimitable – and indestructible – pick-up.
Click on each bold, numbered heading to be taken to the blog post it relates to.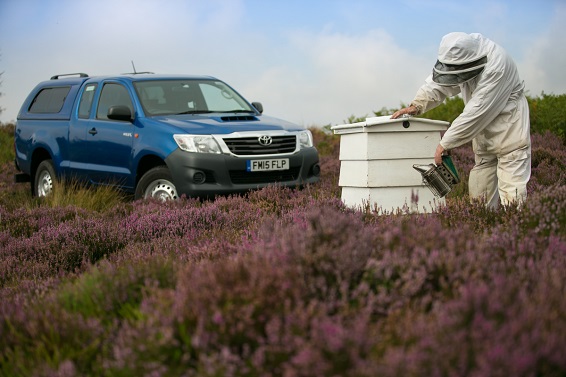 A significant proportion of our Hilux back catalogue relates to animals in one way or another. Whether it is transporting timber wolves, rescuing birds of prey or returning deer to the wild, the Hilux is often there to assist in the operation.
Among these posts, we thought Phil Maggs's choice of a Hilux Extra Cab to reach beehives in the wilds of Derbyshire and the Peak District created the perfect 'buzz' to start our list.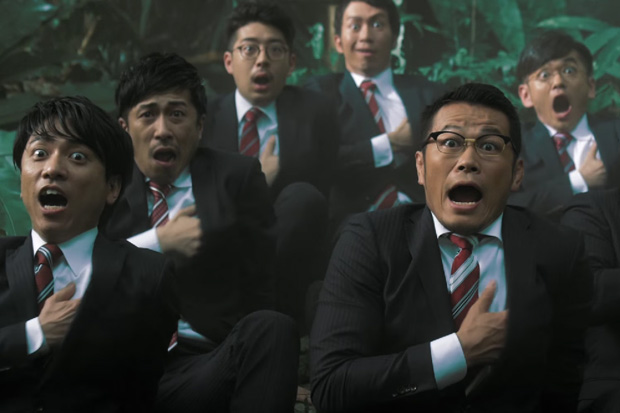 You get a fanciful idea about what might happen after watching the video embedded in this post. Filled with an impeccably choreographed jungle tribe, pop group and gorilla, you could say that the Toyota Hilux is the most sensible element of the whole thing.
Having said that, if the Hilux had been less capable of travelling into the deepest part of the jungle they wouldn't be in that predicament…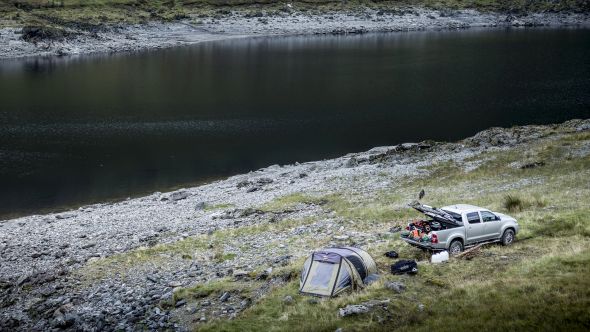 A little more down-to-earth, this post proved that you don't necessarily have to travel to the ends of the earth to seek solitude in nature.
Thanks to its off-road qualities, photographer Phil Steinhardt was able to load his Hilux and reach normally inaccessible parts of the Scottish Highlands for a week of wild camping with his wife and two dogs.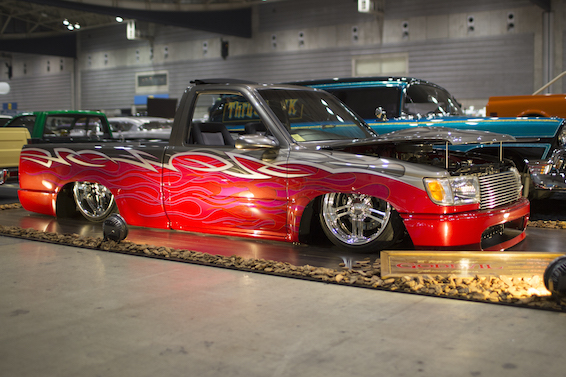 Although born to work for its living, this post revealed an altogether different side of the Toyota Hilux skillset. In fact, we even assert that it is not possible to call yourself a died-in-the-wool fan of the Hilux if you haven't experienced the Mooneyes custom show.
In this post we give you the low-down – quite literally in most instances – of what it takes to create a pristine, Mooneyes-worthy show vehicle.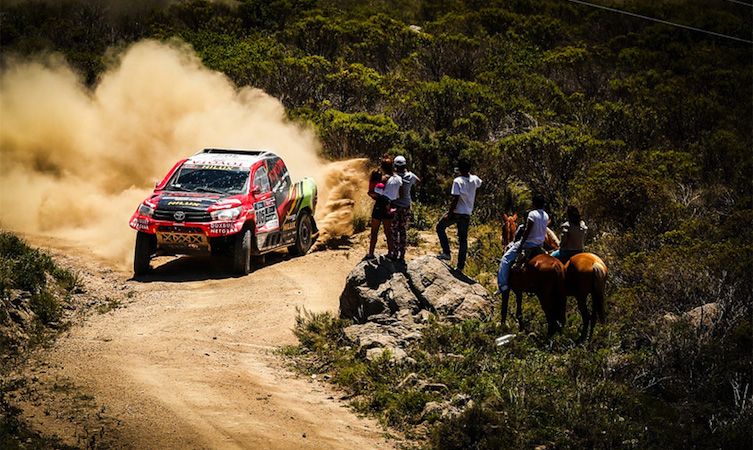 Any thorough conversation surrounding the exploits of the Toyota Hilux is incomplete without a nod to its ongoing success in the world-infamous Dakar Rally – an event that condenses almost 10,000 kilometres of punishment into a two-week blitz.
Since switching to the Hilux, Dakar veterans Giniel De Villiers and Dirk von Zitzewitz have experienced incredible success, finishing second (2012), third (2013), fourth (2014), second again (2015) and third again in 2016.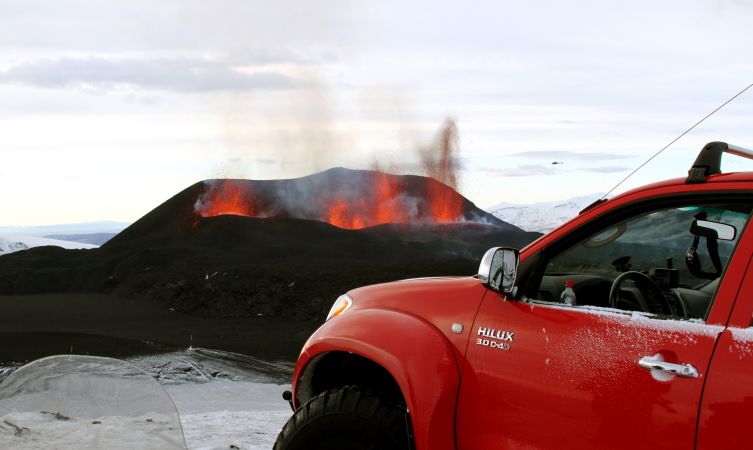 To English eyes, Eyjafjallajökull may look like a random collection of letters. But for enthusiasts of the Toyota Hilux, this Icelandic volcano – the same one that caused far-reaching air traffic disruption when it erupted in 2010 – has become a surmountable challenge.
Yes, thanks to extreme environment modifications applied by Icelandic company Arctic Trucks, it is possible to drive a go-anywhere Toyota Hilux right up to the lava's edge.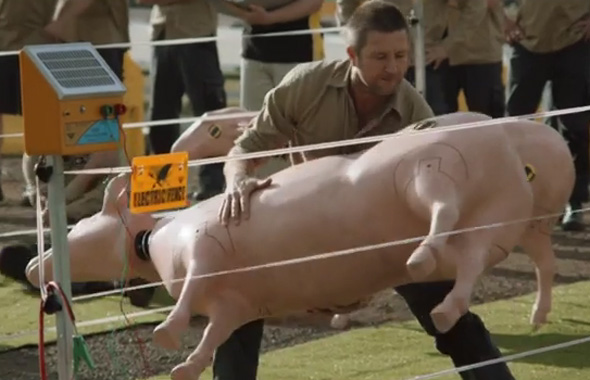 The durability of the Toyota Hilux cannot be questioned, so in this fantastic TV advert from Australia the tables are turned and it is potential owners that are tested for toughness instead.
Only by surviving a series of gruelling challenges will successful candidates be deemed worthy of receiving the keys to a Hilux. Just watch out how you express your relief!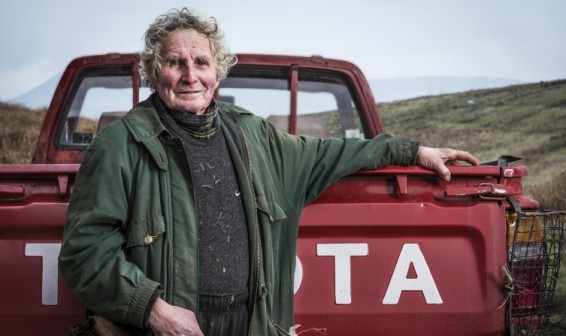 One of the most famous Hilux models is the one that BBC Top Gear failed to destroy despite repeated attempts. But what about that other red, fourth-generation Hilux; the one owned by Bob Bacon for the past 30 years?
We feel this video-led post illustrates how the practicality, reliability and toughness of this workhorse has endeared the Hilux to this English farmer.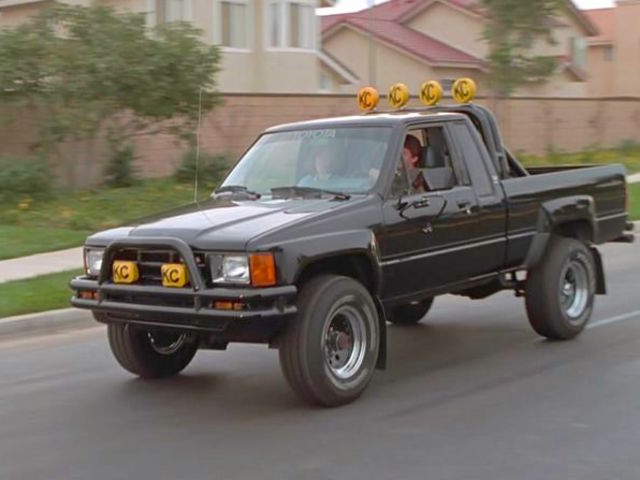 Having ascended our list of favourite Hilux blog posts to the first runner-up position, you may be feeling confident in your knowledge of our legendary pick-up. Why not use this as an opportunity to put that grey matter to the test in our online quiz?
Your score out of ten is instantly displayed, so why not challenge your friends to see who is the biggest Hilux geek.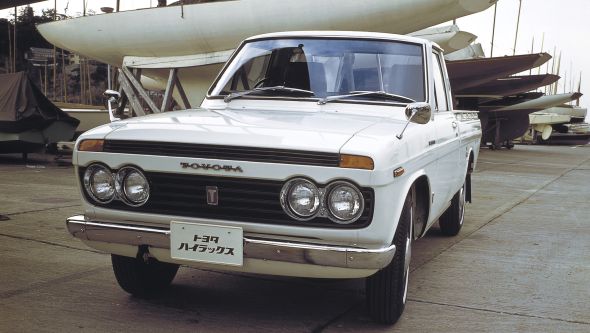 Many have commented that the best way to understand the future is to have a good understanding of the past. With that in mind, we feel this review of the history of the Toyota Hilux provides the perfect foundation from which to understand how the new ninth-generation model lives up to its heritage yet simultaneously opens exciting new chapters.
Interestingly, it is also the most viewed of any of our blog posts relating to the Hilux.
Read more: Learn about the next-generation Toyota Hilux