Today, 22 April, marks the 50th anniversary of Earth Day, the annual event which puts environmental protection at the forefront. Toyota is committed to a more sustainable future, so below we've rounded up some of the various projects we have either led or been a part of in order to progress this ambition.
Toyota Environmental Challenge 2050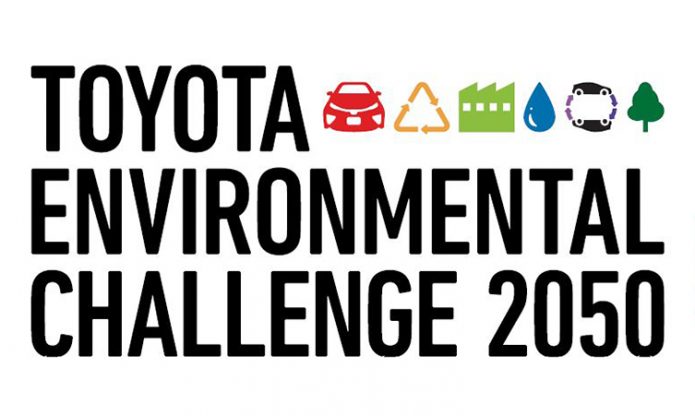 Toyota has set itself six environmental challenges that it plans to have in effect by 2050 to establish a future society that is in harmony with nature. As well as achieving zero environmental impact in all vehicle-related activities, Toyota wants these initiatives to have a positive and sustainable impact on society as a whole. 
The hydrogen-powered city of the future
Early next year, Toyota will begin constructing Woven City, a prototype city of the future located at the base of Mount Fuji in Japan. The 175-acre urban development will offer a fully connected ecosystem and be powered by clean energy produced through hydrogen fuel cells. 
Toyota GB's 'Bee-segment' offering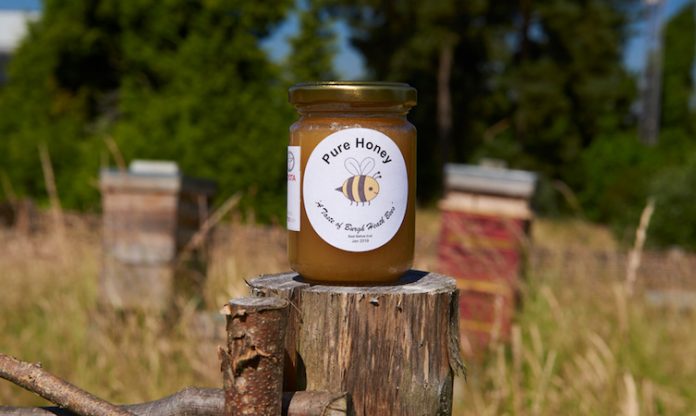 On a local level, our colony of TGBees, which can number about 30,000 in the height of summer, was introduced in 2015 to augment the habitat of fruit trees, ponds, wildflowers and shrubs that surround our Eco-HQ in Surrey. They play an important role in helping us meet one of the key missions of the Toyota Environmental Challenge 2050, namely to 'establish a future society in harmony with nature.' Read more here.
100% renewable electricity in European operations in 2019
A push to decarbonise electricity demand is part of our on-going efforts to reduce overall energy consumption in our operations. In 2019, Toyota Motor Europe switched to 100% renewable electricity to run its operations, leading to significant progress towards the Environmental Challenge 2050. Toyota's European operations include nine manufacturing plants, 14 Parts Depots Centres, seven  Vehicle Logistics Centres, 29 National Marketing and Sales companies (NMSCs), TME Head Office and its branch offices, and Toyota Technical Centre, which jointly had a total electricity demand of around 500 GWh. Read more here.
Reducing rare-earth materials in electric motors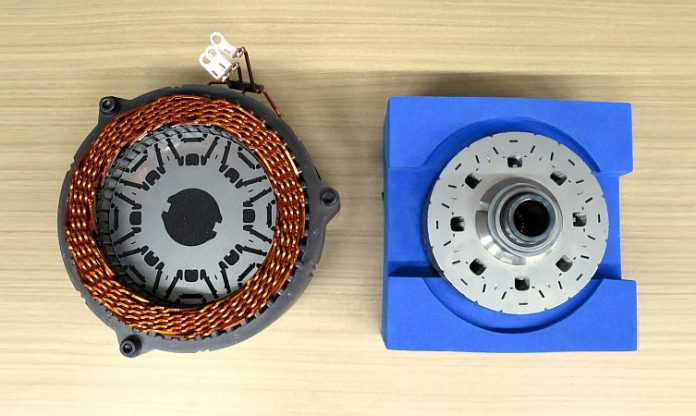 Approximately 30% of the elements used to make the magnets at the heart of high-output electric motors are the rare-earth materials neodymium, terbium and dysprosium. Toyota is committed to reducing the use of rare-earth materials. Here is an example from 2018 when Toyota made the world's first neodymium-reduced, heat-resistant electric motor magnet. Read more here.
Toyota staff enhance wildlife gardens at UK HQ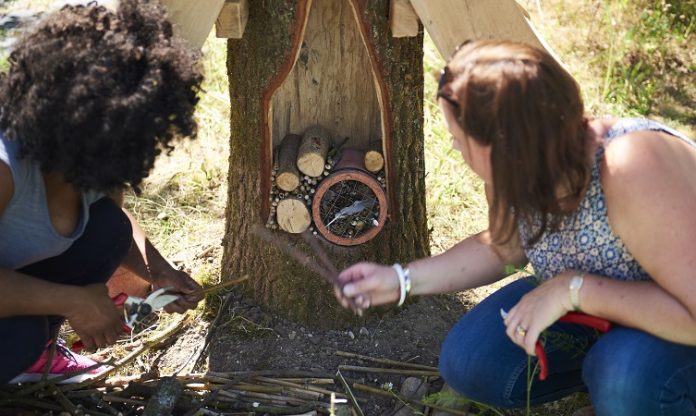 June is Toyota GB's annual Green Month, in which the company runs a series of displays, talks and green initiatives at its Surrey headquarters to achieve its Toyota Environmental Challenge 2050. Toyota staff have helped enhance the company's Eco–HQ by building new homes for bats, bugs and birds, and creating signage to raise awareness of environmental issues on a local level. Read more here.
Teaming up with Surrey Wildlife Trust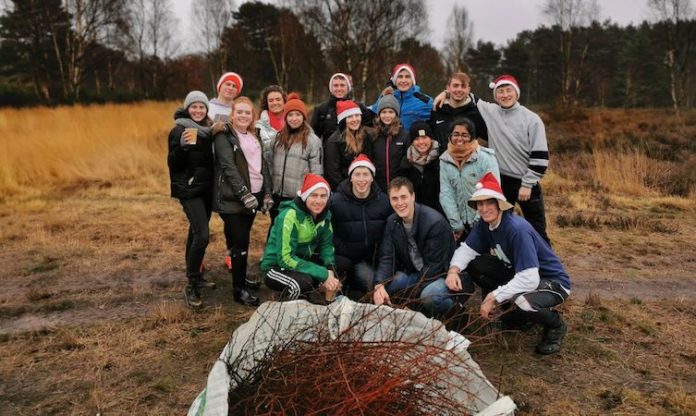 In the lead-up to Christmas each year, Toyota GB staff lends a hand to Surrey Wildlife Trust to 'give a Christmas gift to nature' at the annual Pine and Dine charity event. Read more here.
Supporting Skinny Jean Gardener on a school tour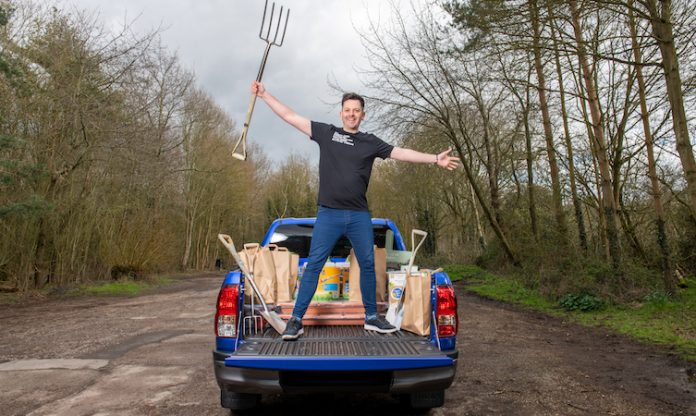 Children's gardening expert Lee Connelly, also known as the Skinny Jean Gardener recently toured 20 schools in his Toyota Hilux to highlight environmental issues and encouraged 10,000 children to start gardening. Read more here.
Steve Backshall: the adventure facilitator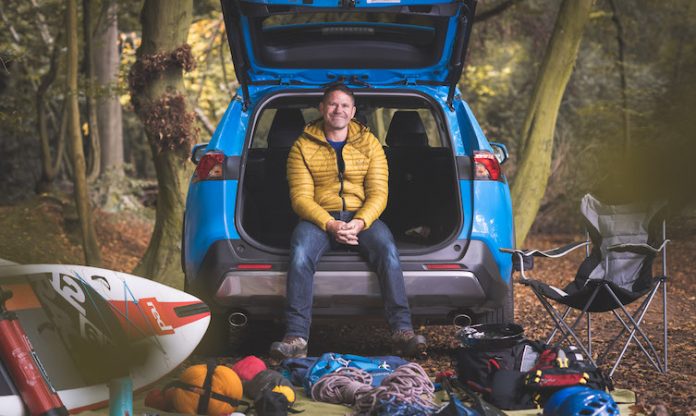 Award-winning naturalist Steve Backshall recently introduced us to his Toyota RAV4 Hybrid, a vehicle which he felt was the most practical and ecologically conscious choice for homeland adventures with his family. Read more here.
The world's first hydrogen-fuelled global tour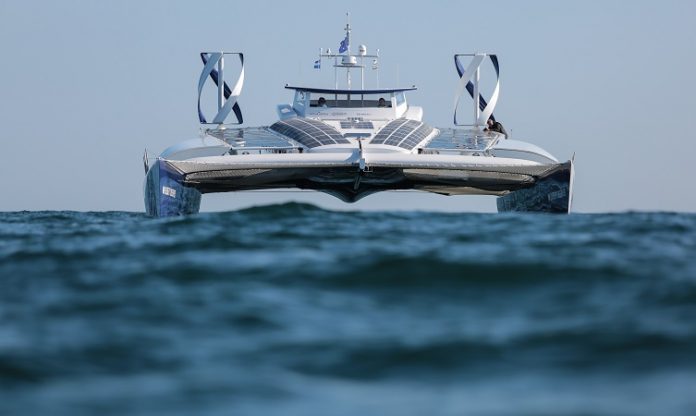 Toyota's mission to help build a future hydrogen society has taken to the waves with support for a ground-breaking journey by Energy Observer, a boat which is the first to produce its own hydrogen fuel while at sea and in harbour. This electrically propelled vessel of the future is powered by a combination of renewable energies and a system that produces carbon-free hydrogen from seawater. Read more here.