Twenty years ago, a car arrived in Europe that would go on to completely change the face of motoring. That car was the first-generation Toyota Prius, introduced in Japan two years earlier as the first commercially available hybrid of modern times.
From its petrol-electric drivetrain and slippery aerodynamics to its Atkinson Cycle petrol engine, the Prius was all about efficiency – and for Toyota, it was all about educating consumers in how the technology worked and why it would be relevant for the future.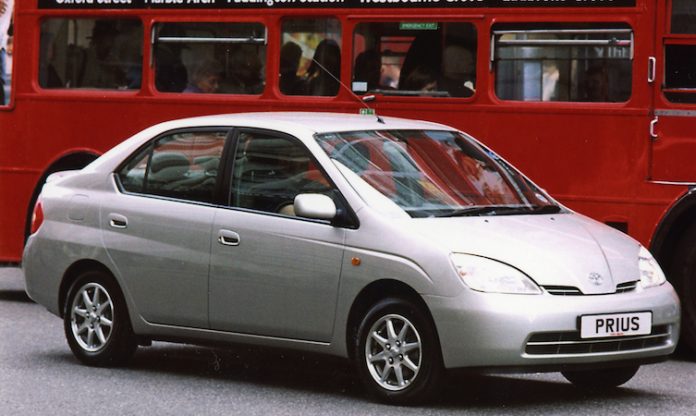 It wasn't the most conventional of cars. Indeed, the Prius (from the Latin: to come before) needed to be different in order to get noticed. Had it appeared as a mainstream four-door saloon with a slightly unusual powertrain, it would probably have never had the visibility it achieved.
But for Toyota, Prius Mk1 wasn't about making a profit. It was about pioneering technology, environmental efficiency and getting noticed. About setting the precedent for the hybrid cars that you can buy today.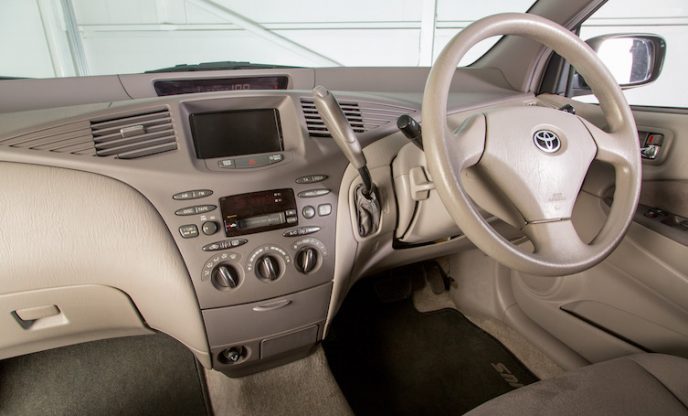 A lesser known but no less relevant fact is that it was also a hugely important car for Toyota in more mainstream terms. The XW10 Prius chassis was the first iteration of a platform that would underpin many more Toyota models over the next few years, including the Corolla, RAV4 and Celica.
So how did it work in terms of efficiency? Put simply, the Toyota Hybrid System featured a 1.5-litre petrol engine with variable stroke and deliberately restricted performance, mated with an electric motor to both assist the petrol engine with its acceleration demands and also take over from it when operating in busy urban environments, allowing near-zero tailpipe emissions in heavy traffic. Regenerative braking would claim back some of the kinetic energy created by slowing the car and would feed it back through the electric motor to further aid efficiency.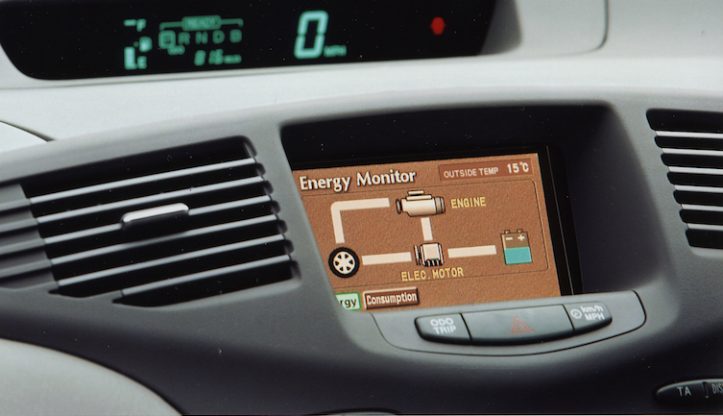 What's more, the passengers got to watch all this on a central display screen, which would show exactly how (and which parts) of the Toyota Hybrid System were working at any one time. It may look rudimentary compared to some of the in-car tech you see today, but this was innovative territory in the pre-smartphone era of 20 years ago.
The Toyota Hybrid System gave the first-gen Prius a theoretical driving range of 560 miles and CO2 emissions of 114g/km, an extremely low output for the time. Yet it was perfectly normal to drive, thanks to a CVT gearbox and performance that was in-line with the average small saloon of the time – 0-62mph took just over 13 seconds, while the official combined MPG figure was 57.6mpg. Compared with the top 10 best-selling family cars of the era, Prius was cleaner and more fuel-efficient in almost every category.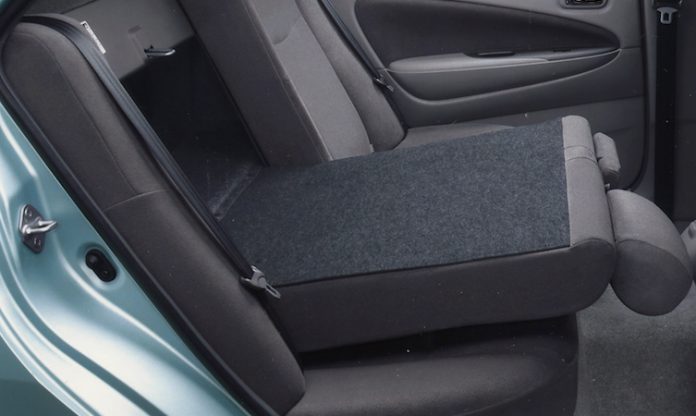 It was also the first car in the UK to be offered with a full five-year warranty, helping allay customers' concerns about the dependability of such new technology, while there was also a private leasing scheme called Prius One – introduced to protect buyers from any residual value risk should the technology not catch on.
Two decades later, however, the idea of clean hybrid technology not catching on seems absurd. Instead, policymakers across the world are introducing legislation to ban the sale of conventional petrol and diesel cars outright and almost every car manufacturer in existence offers a hybrid or plug-in hybrid model of some sort.
But it was with the Prius – and the Toyota Hybrid System – where it all started.
Written by Craig Cheetham
Read more: Toyota Prius: 9 landmark moments
Read more: History of the Toyota Prius