Early next year, Toyota will begin constructing Woven City – a prototype city of the future located at the base of Mount Fuji. The new, 175-acre urban development in Higashi-Fuji will offer a fully connected ecosystem and be powered by clean energy produced through hydrogen fuel cells.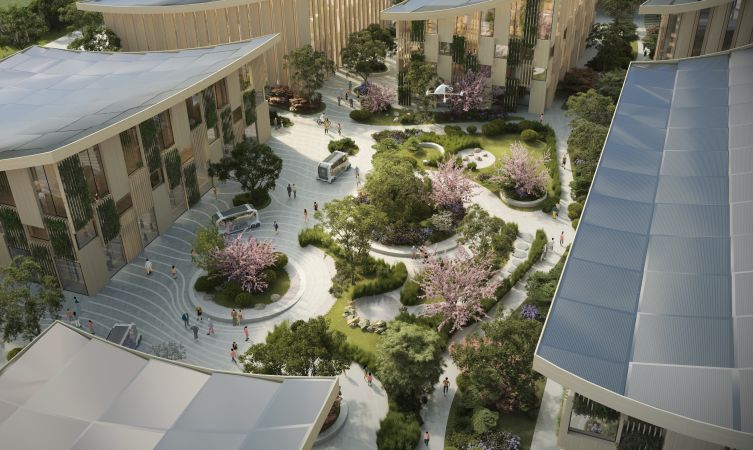 Woven City: What's it all about?
The Woven City development will function as a kind of living laboratory, where full-time residents and researchers will be able to test and develop technologies such as autonomy, robotics, personal mobility, smart homes and artificial intelligence in a real-world environment.
"Building a complete city from the ground up, even on a small scale like this, is a unique opportunity to develop future technologies, including a digital operating system for the city's infrastructure," commented Akio Toyoda, president of Toyota Motor Corporation.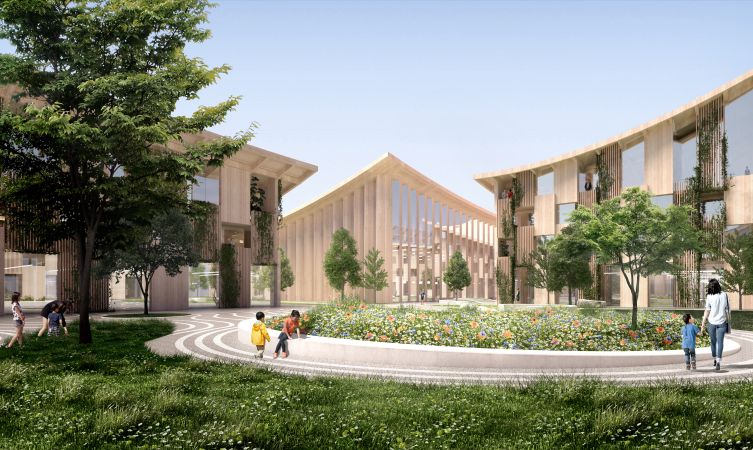 "With people, buildings and vehicles all connected and communicating with each other through data and sensors, we will be able to test connected AI technology… in both the virtual and physical realms, maximising its potential."
Although Woven City is a Toyota initiative, Toyoda-san extends an open invitation to other commercial and academic partners to collaborate on the project: "We welcome all those inspired to improve the way we live in the future to take advantage of this unique research ecosystem and join us in our quest to create an ever-better way of life and mobility for all."
Click this link if you are interested in becoming a development partner with Toyota.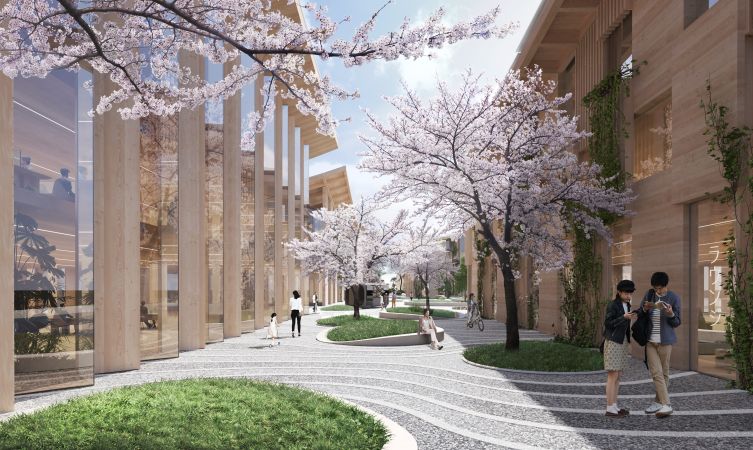 Woven City: How will it be designed?
Toyota has commissioned Danish architect Bjarke Ingels to design Woven City. The team at Bjarke Ingels Group has led many high-profile projects, including the Two World Trade Center skycraper in New York and the Lego House in Denmark, to Google's Mountain View and London headquarters. However, this will be Bjarke's most ambitious design project to date.
"Technologies are beginning to radically change how we inhabit and navigate our cities," Ingels revealed. "Connected, autonomous, emission-free and shared mobility solutions are bound to unleash a world of opportunities for new forms of urban life.
"With the breadth of technologies and industries that we have been able to access and collaborate with from the Toyota ecosystem of companies, we believe we have a unique opportunity to explore new forms of urbanity with the Woven City that could pave new paths for other cities to explore."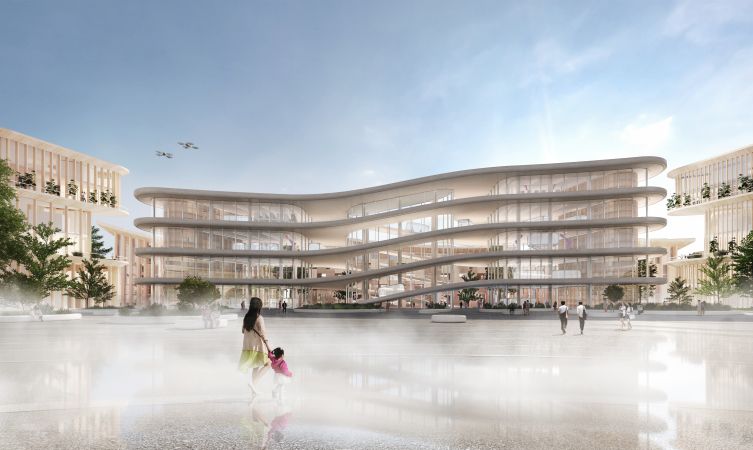 The city master plan includes three street types to accommodate various mobility needs. Fast-moving traffic will be limited to one type, slower moving traffic and pedestrians will use another, and park-like promenades will be dedicated to pedestrians. All three street types will weave together in a picturesque organic grid pattern.
An important aspect of the city design is its community spaces. Neighbourhoods will feature natural, open spaces for recreation, while the large central park and plaza are designed to encourage the community to get together for social gatherings. Toyota believes that human connection will be an important aspect of life in Woven City.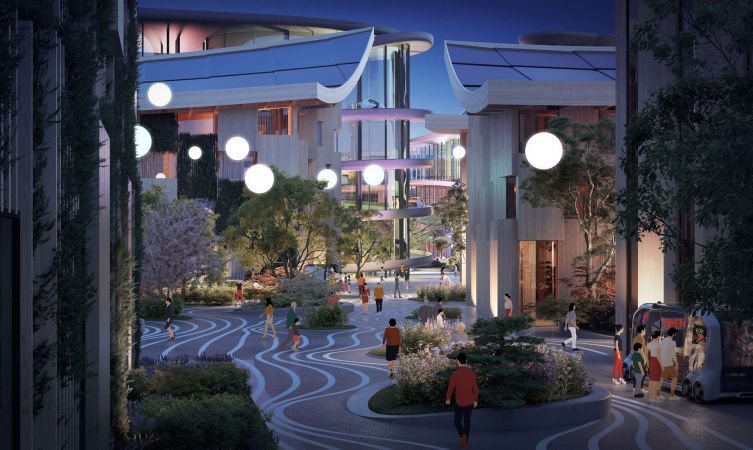 Buildings will be predominantly constructed using carbon neutral wood and adopt a combination of traditional Japanese joinery techniques and robotic production methods. Roof tops will be covered in photo-voltaic panels to generate solar power in addition to the electrical energy generated by the hydrogen fuel cells, and native vegetation will be woven throughout the city.
All homes will be equipped with the latest in human support technologies, from sensor-based artificial intelligence that monitors people's health, to taking care of basic needs and enhancing daily life. The Woven City project is seen as an opportunity to deploy connected technology with integrity and security, creating a positive outcome that you can trust.
Only fully autonomous, zero-emission vehicles will be allowed on the main thoroughfares. Toyota e-Palette vehicles will provide transportation and deliveries, as well as changeable mobile retail units.
Woven City: Who will live there?
The initial plan is for 2,000 people to live in Woven City. These will consist of Toyota employees and their families, retired couples, retailers, visiting scientists and industry partners. Further residents will be invited as the project evolves.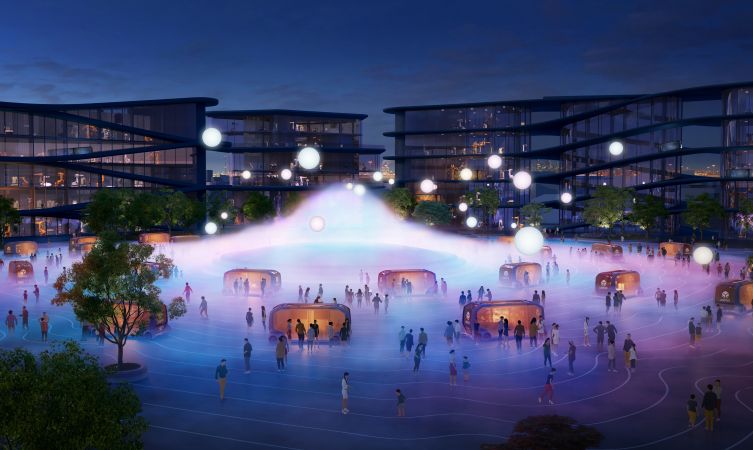 Woven City: forging ahead
The start of the Woven City project will be accompanied by an unparalleled time of growth for the Toyota Research Institute – Advanced Development subsidiary. In order to provide the necessary people, technology, infrastructure and corporate management to achieve its vision, TRI-AD is being reorganised into three new companies, all of which include Woven in their titles in reference to their open and collaborative approach. This will come into effect in January 2021.
Woven Planet Holdings is a new holding company that will make strategic decisions and forge partnerships for the whole group. Woven Core will directly replace TRI-AD and be responsible for the continued development of automated driving technologies. Finally, Woven Alpha will explore new areas for business expansion and nurture innovative projects such as Woven City.
Learn more: 7 things you didn't know Toyota makes