June is Toyota GB's annual Green Month, in which the company runs a series of displays, talks and green initiatives at its Surrey headquarters. These are designed to raise awareness of environmental issues and introduce eco-friendly initiatives as part of the company's commitment to achieve its Toyota Environmental Challenge 2050.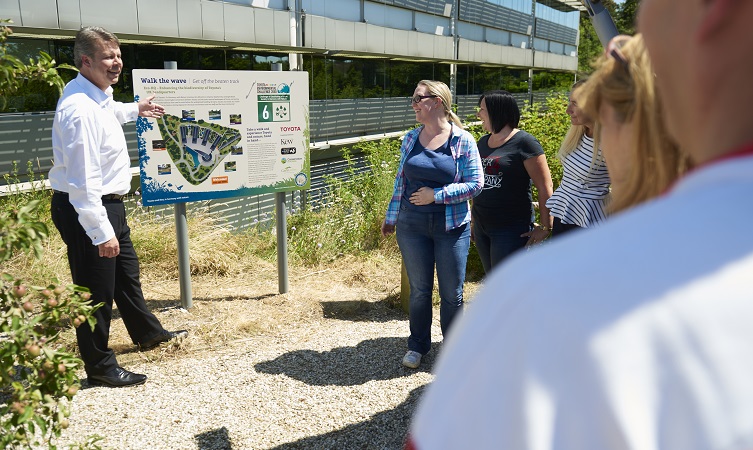 Working with Kew Gardens, the Surrey Wildlife Trust, and local environmental contractor Conservation & Access, Toyota staff created a range of installations. These included:
New Eco-HQ signage printed on recycled aluminium – colourful signs that give extra insight into the species that make the Toyota gardens their home
Two new bug hotels
A hibernaculum to give frogs and recently discovered newts a safe place to hibernate for the winter
A habitat stack to provide a home for detritivore species, such as stag beetles, that consume dead wood and are an important part of the food chain
Ten bird boxes, ten bat boxes, and an owl box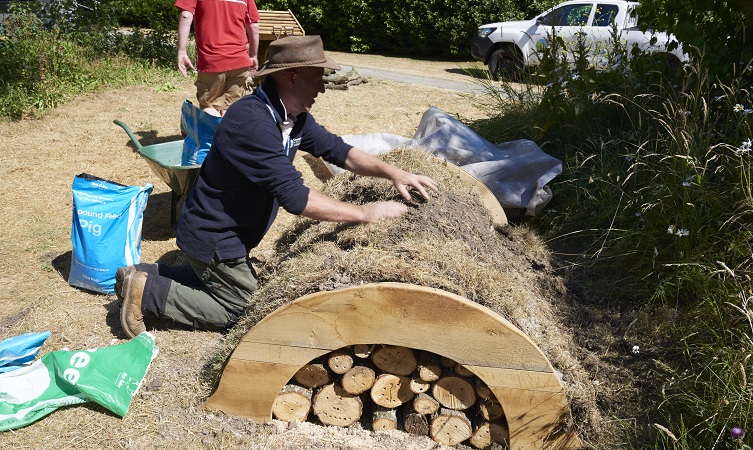 John Ryan, Toyota GB's environmental affairs specialist, said: "It's been so rewarding to work on such a brilliant project with so many fabulous people. I'm thrilled to have played my part with Toyota to create such a great place for our people and wildlife."
Bethan Hobbs of Kew Gardens commented: "Here at Kew we're thrilled to have worked with Toyota to create such wonderful spaces that benefit our ecosystem and garden visitors of all descriptions – birds and animals as well as people."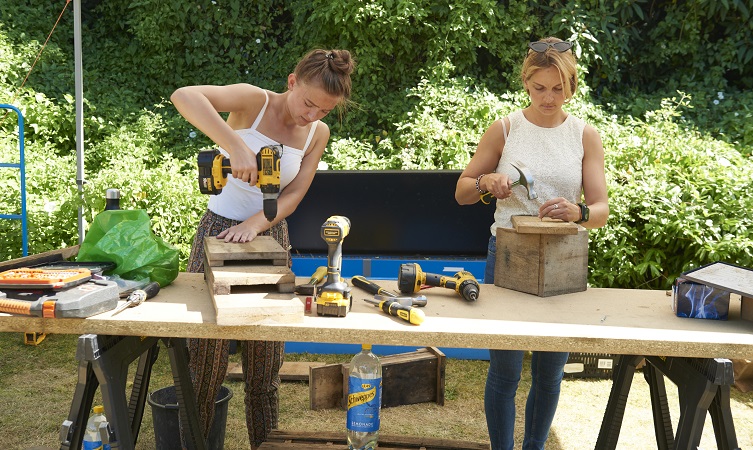 Andrew Wright of Conservation & Access said: "It's been such a privilege to work with Toyota delivering the signage and creating the wildlife friendly features. I've been so impressed by Toyota's commitment to the environment locally and globally. I've even bought a Hilux pick-up."
What is Toyota GB's HQ like?
Toyota GB's HQ in Burgh Heath, Surrey, is surrounded by gardens that increase biodiversity and enable wildlife to thrive, while creating an attractive backdrop for the offices. The range of habitats include fruit trees, ponds, wildflowers, shrubs and beehives. In addition there are several areas for staff to walk through and sit in during breaks.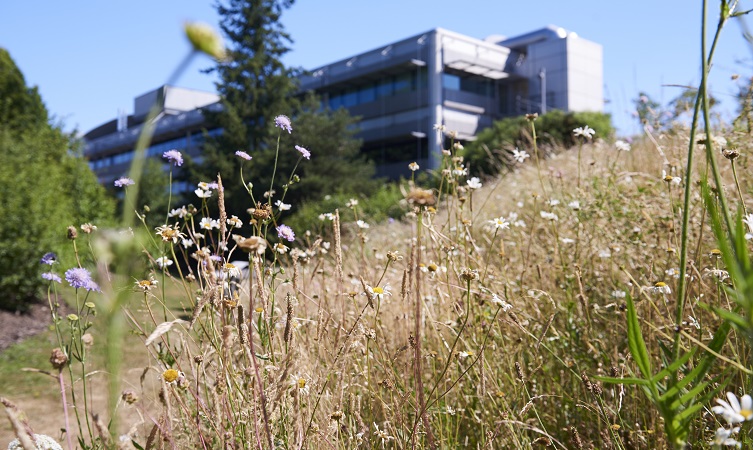 Since moving to the Burgh Heath site in 2001, Toyota has put various wildlife initiatives in place, introducing native plant species from the surrounding countryside and even introducing a number of beehives to the site. There is evidence of 12 scarce invertebrates plus amphibians, birds and bats in the gardens.
Click this link to take an aerial tour of Toyota GB's UK headquarters