It was 2013 when I first sampled the Toyota GT86, the Japanese company's homage to the legendary AE86 Corolla GT Coupé – and, like most critics, I was instantly smitten. Smitten by its light weight, smitten by its superb rear-drive balance, smitten by the willing boxer engine and its willingness to rev. It was the perfect two-door antidote to the de rigueur turbocharged hot hatch that, even back then, was starting to become the everyday performance-car norm.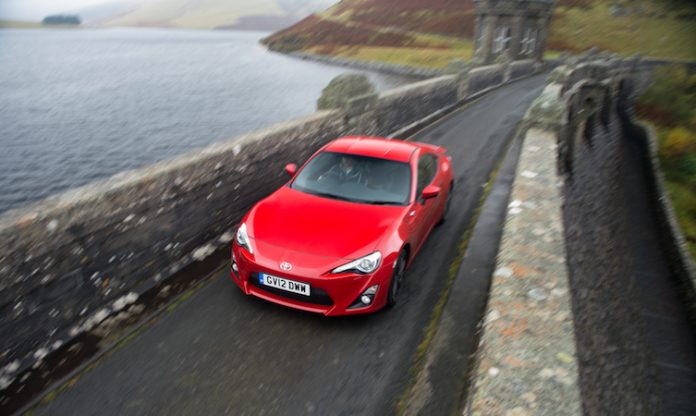 But, as with any convert to a new religion, I wanted more and became zealous about how the GT86, brilliant though it was, might be improved. And so I began a quest for GT86 perfection.
2015 GT86 Giallo Edition Yatabe Speed Trials
First up was the homage to Toyota's record-breaking 2000GT tuned by Tosco (a forerunner to Toyota Racing Developments, or TRD), which – in 1966 – was entered into the Yatabe Speed Trial in the October… whereupon this yellow-and-green bullet averaged a phenomenal 128.76mph across 72 hours of running, setting a grand total of 16 world and national speed and endurance benchmarks in the process.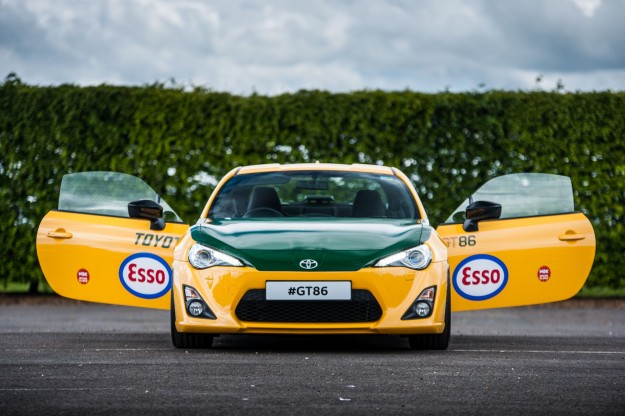 Fitting, then, that Toyota GB took a Giallo Edition – itself something of a rarity, being a high-spec, bright yellow GT86 limited to just 86 UK examples – and gave it the Yatabe look. A vinyl wrap for the bonnet and also the rear-quarter windows, some wonderful period decals and then a gorgeous set of Rota D2EX 18-inch alloys on an ET38 offset rounded out the looks of the Giallo, while 40mm V-Maxx lowering springs and a Milltek stainless-steel exhaust completed the mechanical updates.
Net result? Stunning. And not just to behold; the Yatabe Giallo GT86 had grippy 18-inch tyres from Pirelli, which mean less oversteer than the standard, low-grip 17-inch Michelin Primacy items, but conversely more speed across ground and even sweeter steering feel than the regular models. However, with more adhesion, the limits of 197bhp and 151lb ft come to the fore, so could the next car on the list change all that?
2016 GT86 TRD Castrol
There can be few liveries in all the motorsport world that tug on the heartstrings like the red-white-and-green Castrol colours that various ST205 Celicas wore in the 1990s World Rally Championship, so a TRD-tweaked GT86 with the same look is hard to ignore.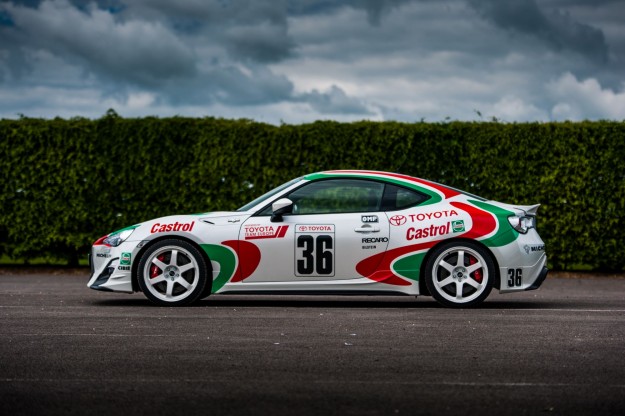 This car built on the Yatabe's 18-inch Rotas, Milltek exhaust and V-Maxx dampers with some of the items that came on the 250-run of TRD models – such as a sports air filter, a sports oil filter, and TRD strut braces. And, like the Yatabe, it could corner faster and brake harder than the regular GTs, but it could have handled even more power; yet the noise it made was tremendous and it looked magnificent. The search went on…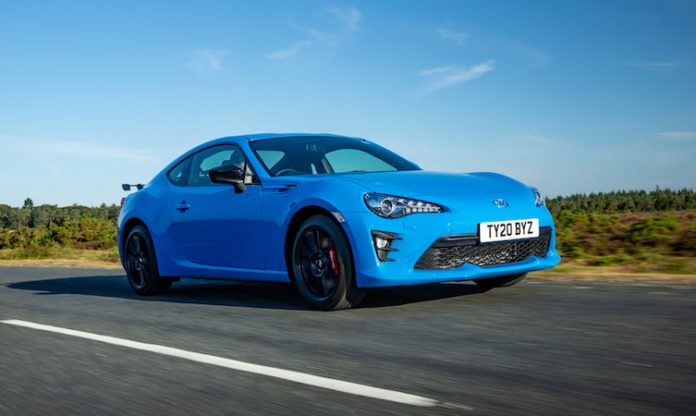 2017 GT86 facelift 
The regular car received its round of updates in 2017 and, just like that original, it continued to mesmerise with its handling thrills and rewarding performance. It remained a fantastic and idiosyncratic car in an era dominated by forced induction, but was there room left for yet one more roll of the dice?
And the future?
With the Supra back and the GR brand taking off, the rumour is the GT86's replacement will gain a turbo. An exciting thought, yet I feel this generation of GT ought to be given one grand send-off before it retires – give it 250bhp, make it lighter and more focused and watch the plaudits roll in. After all, as the GT86 has proven time and again, if it's as good as it is when standard or mildly fettled, just imagine how great it will be with the full GR treatment.
Written by Matt Robinson, www.carenthusiast.com