Early in the festive period, Toyota GB staff lent a hand to Surrey Wildlife Trust to 'give a Christmas gift to nature' at the 2020 Pine and Dine charity event.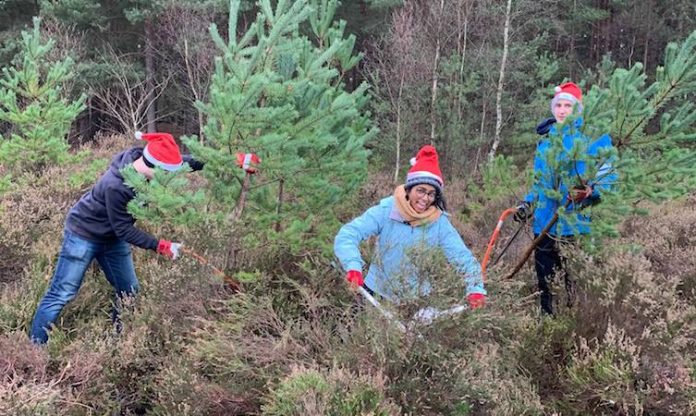 The fifth annual event took place at Brentmoor Heath near Camberley. Volunteers spent the day helping local wildlife by clearing the invasive Scots pine from the heathland habitat, which is a haven for an array of wildlife including grass snakes, adders, common lizards, slow worms and the Dartford Warbler.
Read more The 2018 Pine and Dine event
A total of 26 members of Toyota GB's workforce volunteered, meaning the 2020 Pine and Dine had the highest attendance since the 2015 event. All participants found it to be a fun and rewarding experience, fortified by the hot food and mulled cider on offer to keep everyone motivated in the cold, damp weather.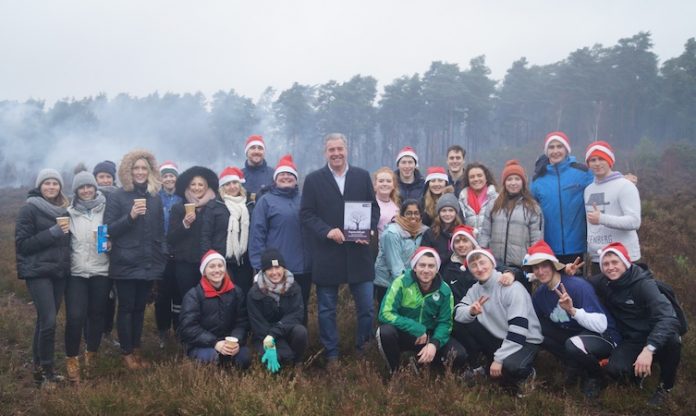 Other activities on the day included learning how to make Christmas wreaths as well as being able to pick a Christmas tree to take home – although some may have been a little optimistic with the size of their cars in relation to the trees…
Read more Toyota Environmental Challenge 2050
Whilst there were many fun elements to the day, 2020 Pine and Dine played an important role in the Surrey Wildlife Trust's vital conservation work to restore habitats, protect species and maintain the 80 nature reserves in the county, which are some of the most vulnerable in England.
To learn more about the important work done by Surrey Wildlife Trust, click here.