Many people would claim to be the biggest Toyota fan in the UK, but few could come close to Arman Ghani, 38, who has owned a staggering 15 Toyota models and isn't planning on stopping anytime soon. Now he has collected what could arguably be the greatest three-car Toyota garage around, with a GR Yaris, GR Supra and Mk4 Supra. We spoke to him about his passion for Toyota and takes us through his GR Garage. Which car do you think he uses as his daily driver? Find out below.
Just how big of a Toyota fan are you?
Arman Ghani: "Well, I think I have owned pretty much every small and sporty car Toyota has ever made. The first Toyota I bought was a Starlet Turbo and just got carried away from then. Over the years I've had four MR2 Turbos, a Starlet Glanza V, an iQ, an Aygo, an Auris, a Corolla, two GT86s, and a Celica 190 which I had for six months. Those are all the ones I can remember off the top of my head but I'm sure to have forgotten a couple more."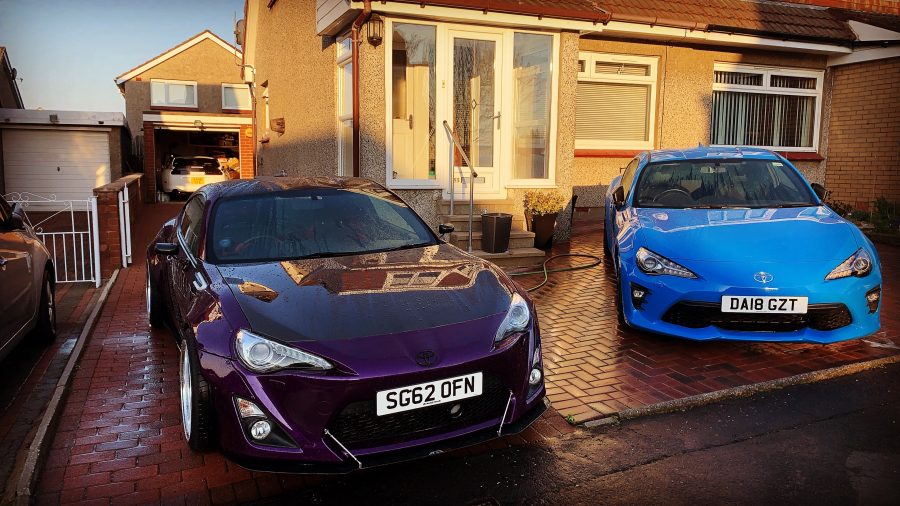 Have you always had a passion for Toyotas?
AG: "As soon as I was old enough to drive, I've been heavily into Toyotas. When I first passed my driving test at 17, I had my mums old Toyota Carina II which was fun until I accidentally wrote it off. But the first car I bought with my own money was a Honda CRX which I had for about 18 months before moving back across to Toyotas. I'm a big fan of Japanese cars as my dad had drilled it into me about how reliable they were and how much better they were than European or American cars. Occasionally I dabble with a Honda, and I currently have a Daihatsu Copen, but I've mainly only ever owned Toyotas. I've tried other cars, but they never feel as well-made as Toyotas and now I can see what my dad was on about all those years ago."
Out of all your previous Toyota models, which has been your favourite?
AG: "I'd probably say my white MR2 Turbo as it had been tuned so had some mega power under the bonnet. It was so much fun to drive but the extra power made it a handful sometimes, especially as it was rear-wheel-drive and had such a short wheelbase. It was a Japanese import, and it came with a race engine with 500bhp and a redline of 10,000rpm, plus the turbo didn't start to kick in until about 6,200rpm. It was a brilliant car but sadly I didn't really drive it that much, so it felt like a little bit of a waste just sitting at home."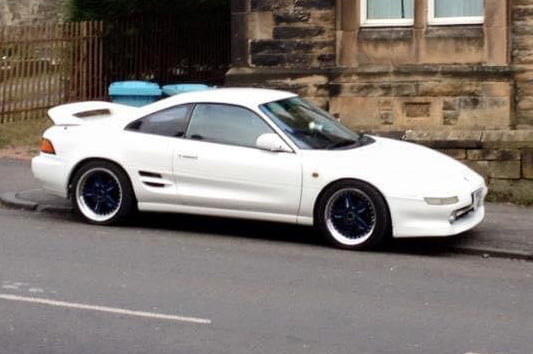 After your long history of Toyotas, what's in your garage currently?
AG: "Currently I have a GR Yaris, GR Supra and Mk4 Supra. The daily driver is the GR Yaris, it's more comfortable compared to my GR Supra which has been lowered so bumps can be a bit of an issue so thar's more of my weekend car. My Mk4 Supra is a bit of a project car which I keep modifying so I don't drive it all the time. I don't have a favourite out of them, but the GR Yaris is the one I spend most of my time in."
What made you decide to get two different generations of Supra?
AG: "I bought the Mk4 back in 2015 with the idea of it replacing my current car, which was a 2012 GT86 but ended up keeping both cars and the Mk4 turned into a project car. I finally decided to sell the GT86 and went for a Lexus RC F, but it was a thirsty car thanks to its V8, so I decided to downsize after six months to the GR Supra instead. I went for a test drive of the GR Supra and was amazed by it so much that I knew I needed to have one."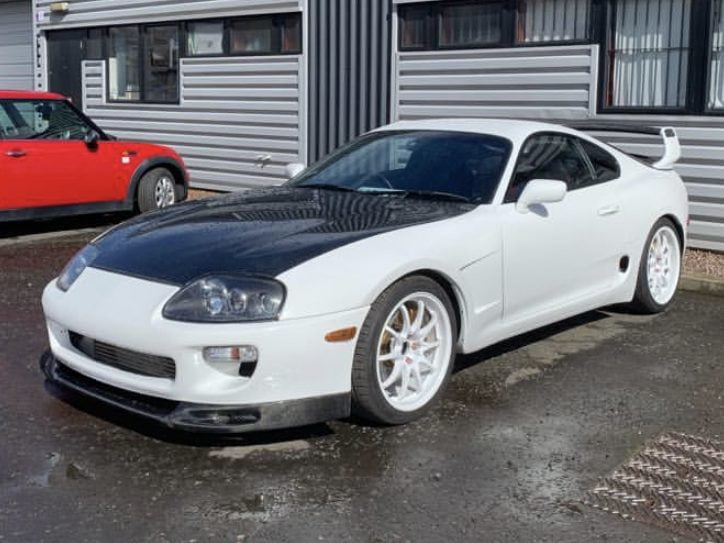 How does the four-wheel-drive GR Yaris compare to the rear-wheel-drive Supra on the road?
AG: "Living in Scotland, the weather is a lot more unpredictable so having the four-wheel-drive system in the GR Yaris makes it more useable in all weather conditions, it's just so planted that it gives you the confidence to drive it even when the weather gets wet or snowy. The GR Yaris was the first four-wheel-drive car I've had, and it was such a blast when we had the snowy weather earlier this year. The GR Supra is more a weekend car as it's quite tail-happy now that I've boosted the power plus it is less practical than the GR Yaris, but I still adore driving it around. The GR Supra gets me a lot of attention when I take it for a drive too, which is always a bonus."
Can you tell us about the modifications you have made to your cars so far?
AG: "The Mk4 Supra has had thousands of pounds worth of work done to it. The engine has several modifications courtesy of Automek so that is now pushing close to 700bhp and is currently waiting to be mapped but the lockdown has delayed this. My GR Supra has been to Whifbitz and has got an upgraded turbo, a new titanium exhaust system plus an Eventuri intake and Ecutek software which pushes the performance to around 530bhp. I'm going to take it back to Whifbitz later in the year and hopefully, we're going to get the power to around 650bhp as it's quite easy to tune. The GR Yaris has a Kian Porter titanium exhaust to make it growl a bit louder and I've imported an intercooler kit from Japan which I plan on fitting at some point but that is probably all I'm going to do to it as I like it the way it is. I don't think I'll ever stop modifying either of my Supras."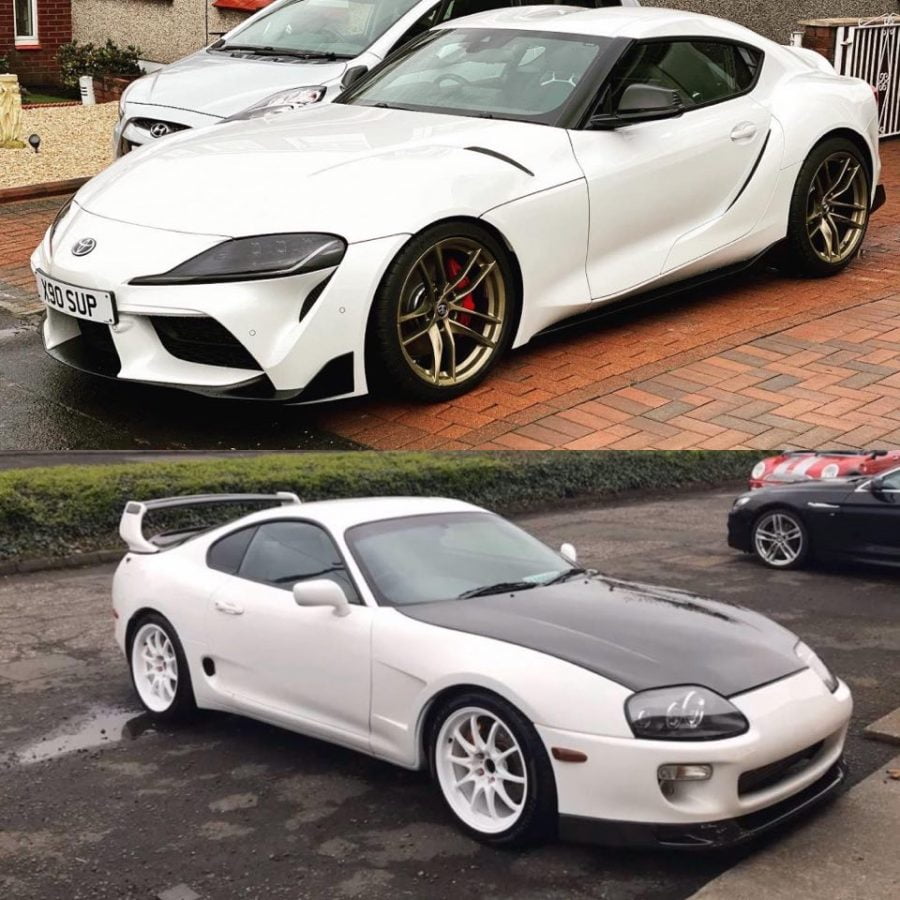 Do you think you have completed your dream Toyota garage now?
AG: "I think so, although you can never have too many Toyotas. I wouldn't mind owning another MR2 Turbo as they are great fun, and it would be my fifth MR2 plus I wouldn't mind the Toyota Sera as I think that is about the only Toyota sports car I haven't owned yet. But for my ultimate dream garage, I wouldn't mind saying no to a Lexus LFA, but they are like gold dust and sadly out of my price bracket."
Do you have any road-trips or events planned once lockdown lifts?
AG: "Depending on restrictions, I am planning on taking my GR Supra to the Scottish Performance Show (1 August) but that's about it for now. My Mk4 Supra is currently having some work done to it, which was delayed due to Covid, but once that is done then I might take that to a few shows but for the time being it is just the GR Supra that will be displayed."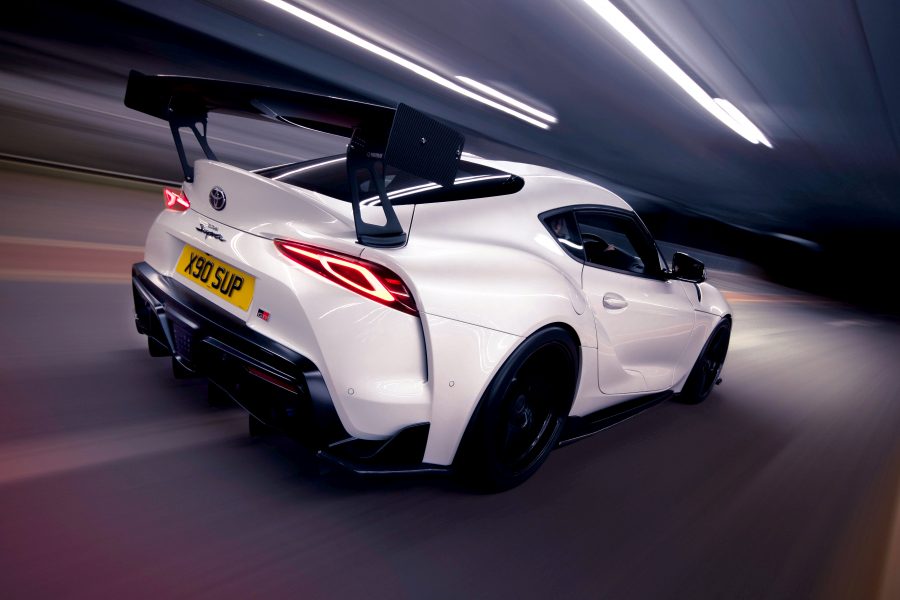 Arman Ghani was speaking to Jake Weaver
NB: Toyota does not endorse or condone modifying a car from factory specification using unofficial, non-standard parts. However, doing so may invalidate the vehicle warranty and compromise its performance. Your insurance company must be informed of all modifications.