Early road test reviews of the 2021 Toyota Mirai, the second generation of our ground-breaking, zero-emission hydrogen fuel cell electric saloon, have arrived. What did selected members of the motoring media think of the car's more emotional appeal and completely redesigned fuel cell system?
Below is a selection of excerpts from their initial assessments of a pre-production prototype. They are listed in alphabetical order and include a numerical rating where applicable. To read the full online reports, click on the emboldened links.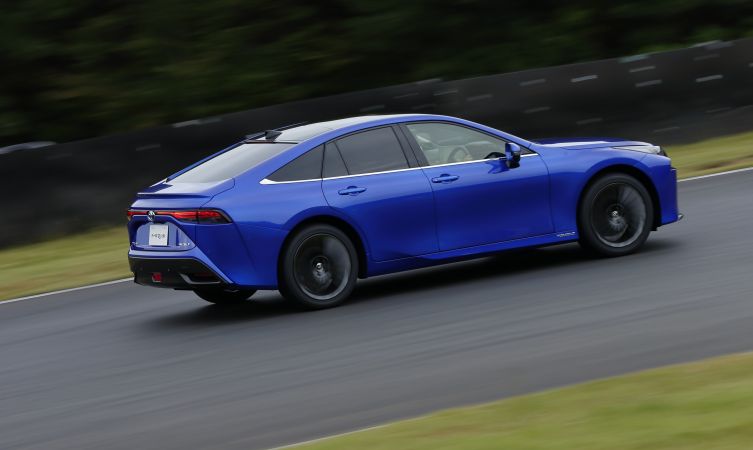 2021 Toyota Mirai reviews
"Sitting under the bonnet, the stack has 330 power cells, rather than the 370 of its predecessor, yet makes 172bhp (up from 153bhp) and weighs 50% less. There's also a 1.24kWh buffer battery, which absorbs regenerative energy or gives a boost to the 180bhp [electric] motor if it asks for more than the stack can deliver.
"The new Mirai is rear-wheel drive, and between the bonnet and the rear wheels there are three hydrogen tanks rather than a drivetrain: one in the central tunnel, one under the back seats and one in front of the boot. Between them, they hold 5.6kg of hydrogen. All told… a BEV of the same size and range would weigh more. Toyota thinks that, put through the WLTP range tests, it will come out at 400 miles."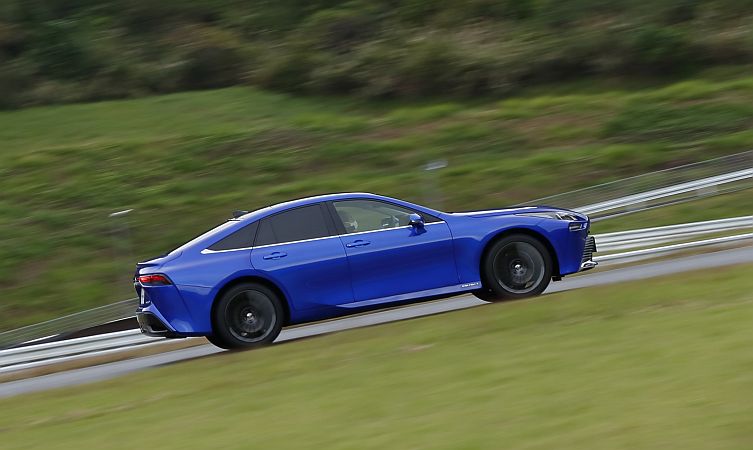 "The Mirai is up there with 'normal' luxury saloons for the suave way it goes down the road. More than that, it's a fantastic showcase for Toyota's increasingly efficient and affordable hydrogen tech.
"In practice, the serene-feeling new Mirai is a revolution to drive. The steering is light and… feels direct and predictable. Ride comfort is truly exceptional, too. This comfort, and the near silent, seamless power delivery are the defining characteristics of the Mirai's newfound luxury ambience. But more importantly it represents a host of incremental gains that could help to make hydrogen a feasible solution for mainstream vehicles."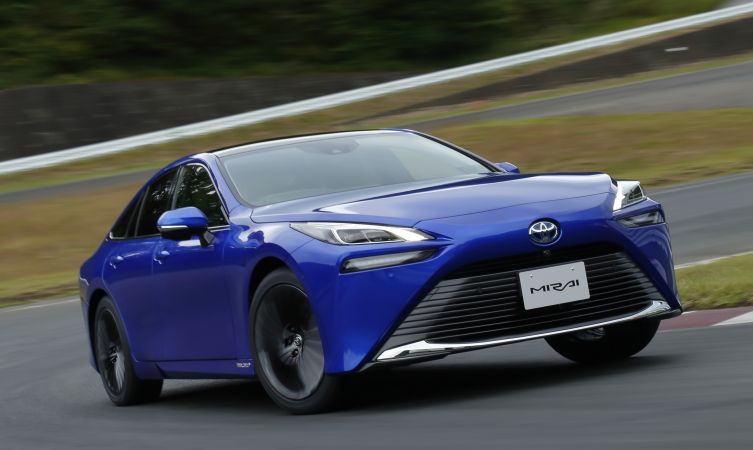 "The first Mirai drove the front wheels; the new saloon rides on Toyota's Global Architecture – Luxury [platform]… which explains its 4.9m size, handsome saloon body style, 50:50 weight distribution, epic civility and how it handles.
"It's quieter than the celebs in Madame Tussauds. The tranquility is remarkable: there's an ethereal whine from the electric motor that turns the rear wheels, but it's distant, even when intensified by the accelerator. The soundproofing is ace, assisted by zero moving parts in fuel cells."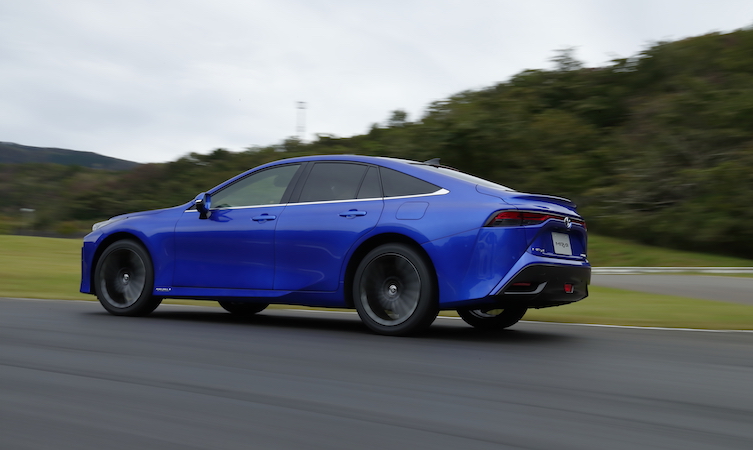 "Mirai II is bigger, more powerful and efficient, and with a significantly longer range of about 390 miles in real-world conditions. At a whisker under five metres in length, this is a big saloon… the proportions are more classically handsome and it's a lot less wacky than its predecessor.
"It's not light switch-quick like some electric cars, but there's an impression of a big power unit working against a load, with a progressive rate of acceleration. That natural and intuitive feel is further confirmed by the way the drivetrain whirr matches the road speed so you have an audible link with how fast you are going… It's a magnificent machine."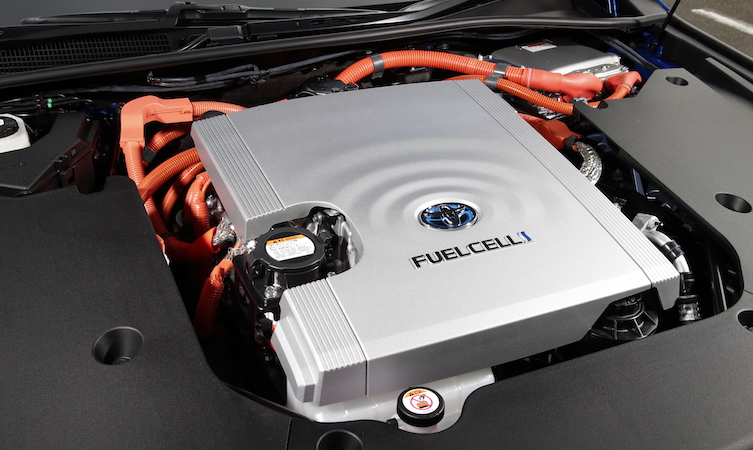 "You could be forgiven for missing the significance of this car. It looks like an ordinary – if elegant – Japanese big saloon. Inside and out. It rides and steers like one too, though extremely refined and well-sorted. This is the fuel-cell car going mainstream. It drives like a big EV, goes further on a tankful than they do on a recharge, fills up in ten minutes, and costs less to buy than a big 300-mile battery car."