Full road test reviews of the 2021 Toyota Mirai, the second generation of our ground-breaking, zero-emission hydrogen fuel cell electric saloon, have arrived. What did members of the motoring press think of the car's more emotional appeal and completely redesigned fuel cell system?
Below is a selection of excerpts from their assessments on UK roads. They are listed in alphabetical order and include a numerical rating where applicable. To read the full online reports, click on the emboldened links.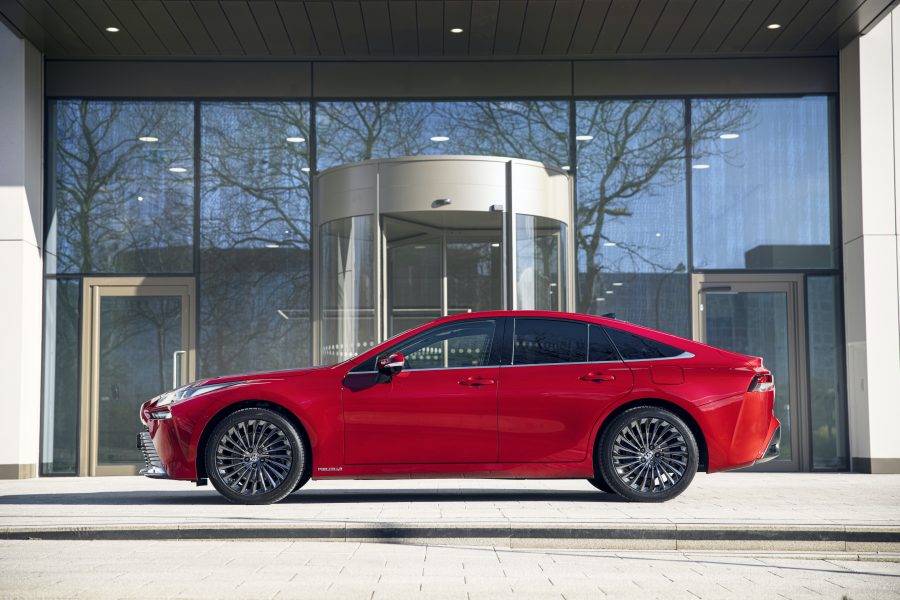 2021 Toyota Mirai reviews
Take a moment to reflect on how good the new Mirai looks. Toyota clearly wants [it] to stand out for more than how it's powered. The changes… make it less a second-generation car, more an entirely new one. The fuel cell stack, now sited under the bonnet, is smaller and lighter. Output has increased… to 180bhp and drive is now sent to the rear.
Where the Mirai really scores is in the marvellous smoothness and quietness of its powertrain. That's aided by a very pleasant interior, including… a nifty graphic [that] shows you how much air you've purified on your trip to make you feel all green and wholesome.
It really scores in the marvellous smoothness and quietness of its powertrain
The Mirai [can] do 400 emission-free miles on a full tank of hydrogen… [and it] is fully £10,000 cheaper than the original, despite being substantially improved in almost every aspect. But then the Mirai isn't intended to sell in vast numbers: it remains an ambassador for Toyota's hydrogen technology, which the firm is also using for buses, trains, boats and houses. Heck, it's building a whole hydrogen-powered city in Japan.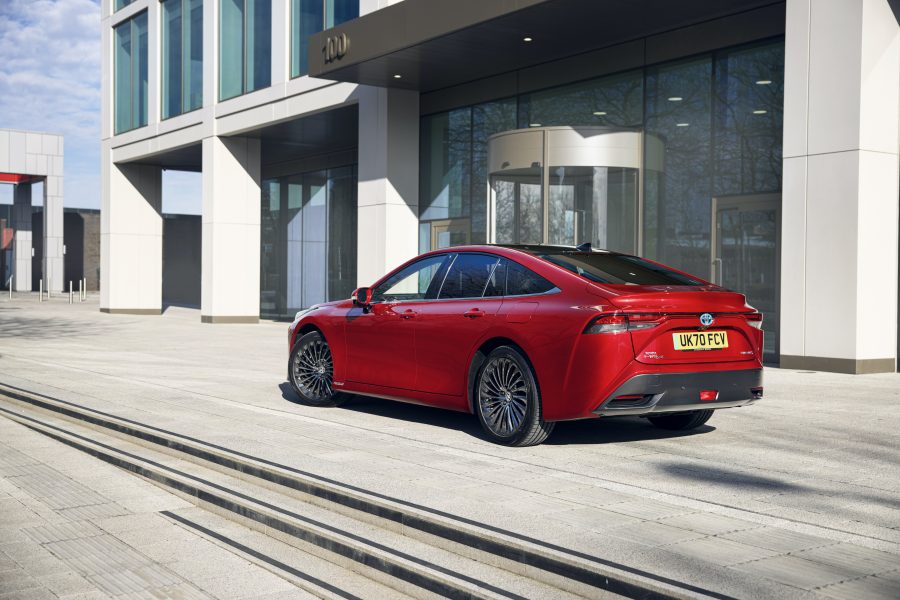 Advancements in the tech since the first-gen car was launched mean that the fuel cell is 50% lighter and physically smaller, yet it makes 12% more power. Progress… is serene [and] the acceleration feels smooth and linear. The ride is forgiving yet the car is neatly balanced front to rear, so it feels stable and predictable. At speed, the only obvious noise is the subdued tyre roar.
The weight saving of hydrogen relative to a big battery is significant
Whereas a Tesla Model S promises 390 miles from a battery weighing roughly 500kg, the hydrogen that fills the Mirai's tank weighs just 5.6kg and will carry you for an official range of 400 miles. The weight saving of hydrogen relative to a big battery is already significant in a car – it would be enormous once expanded to the size of an HGV.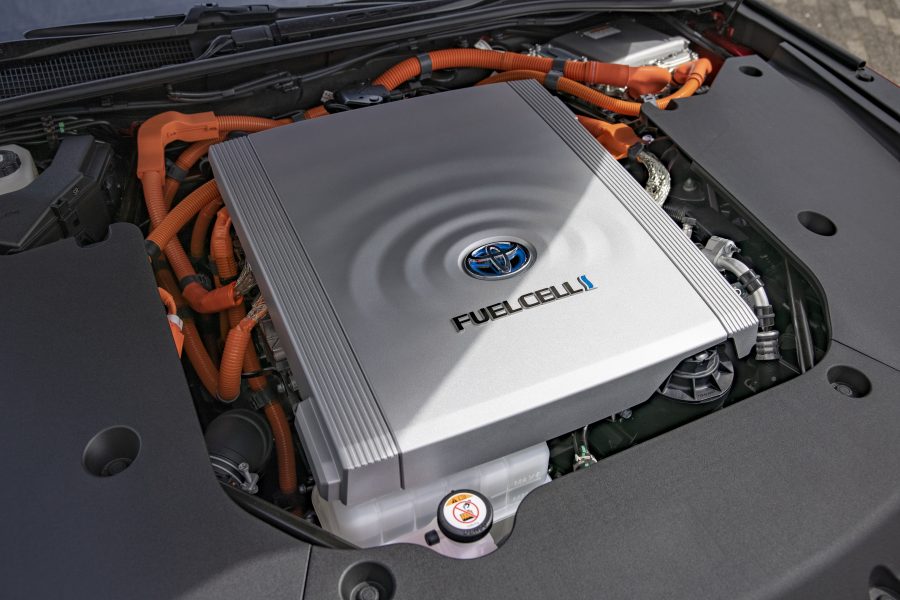 While the Mirai isn't an electric car in the conventional sense, it feels broadly similar to many mainstream EVs in the way it drives. The big difference is range and refuelling time – if you've got the means to do so, you can fill the Mirai in around five minutes, returning a range of roughly 400 miles.
It's applicable for the very lowest company car rates
The new Mirai feels much more luxurious – you sit lower, and the plush materials and widescreen infotainment system give it plenty of upmarket appeal. Push the starter button and you're greeted by the sound of silence. In fact, this sense of calm continues right up to motorway speeds – the new Mirai is incredibly quiet and refined.
Of course, the fact it emits only water means that it's applicable for the very lowest company car rates. Toyota claims the Mirai is better than net zero, in fact – removing harmful SO2 and NOx pollutants from the air as it drives. It's [also] exempt from road tax and the London Congestion Charge.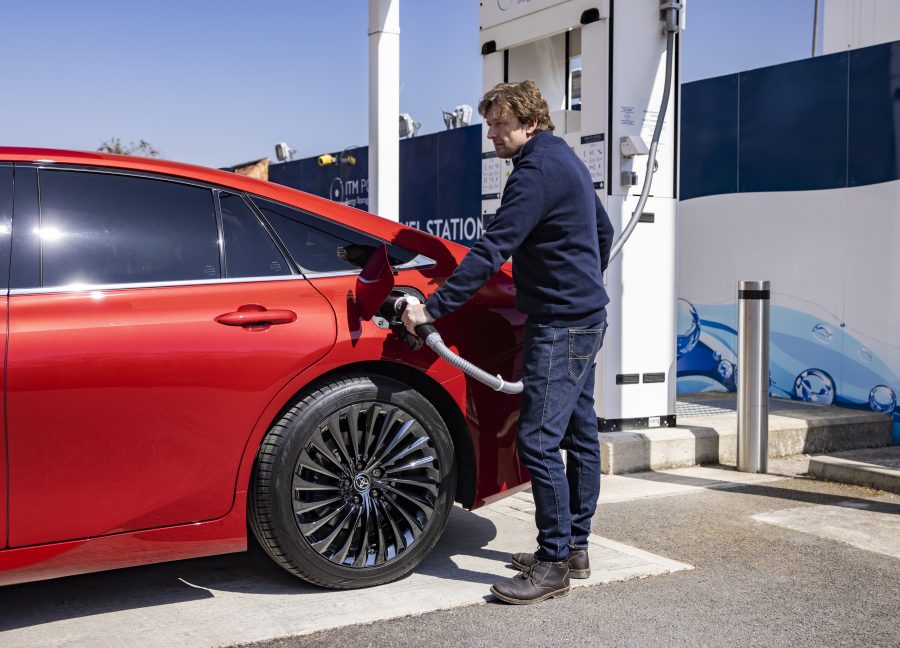 It's longer – now built on Toyota's TNGA platform – and much sportier looking. It's distinctive… and those 20-inch alloy wheels are particularly pretty. Part of the new platform's benefit is the second-gen Mirai is also larger than the original, so inside you get extra space for all occupants. Toyota has assembled the fuel-cell tanks into a tri-formation to distribute their position and weighting around the vehicle without hindering upon space.
It delivers the right balance of comfort and practicality
It's an easy-breezy place to be sat while driving along, delivering the right balance of comfort and practicality that helps make an argument for this FCEV being a niche but logical luxe saloon option for a select number of buyers.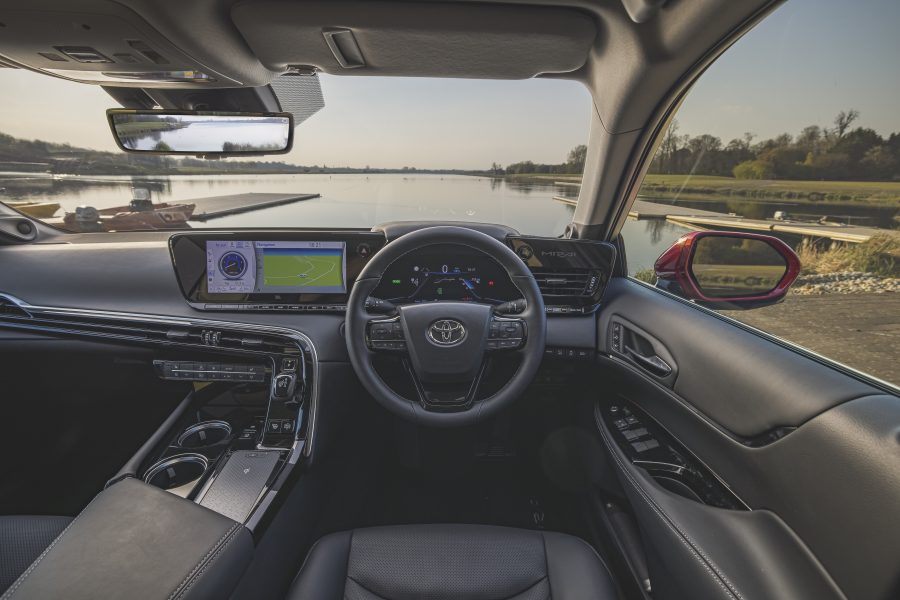 The last Mirai was a curio. This one, by contrast, is a car that you'd genuinely contemplate owning. In fact, I'll go further than that: it's a car you'll actually want to own.
But this is not a car that stands up purely on the basis of its near-unique powertrain. Remove that from consideration, and it's still excellent; handsome to look at, a pleasure to sit in, and quieter and more comfortable than almost any modern car when it's out on the road.
It's a car you'll actually want to own
Crucially, it also now competes on price with battery-electric rivals – and can be leased for very tempting rates that include maintenance. Make no mistake; the hydrogen fuel cell car has arrived. Now, we just need the infrastructure to catch up.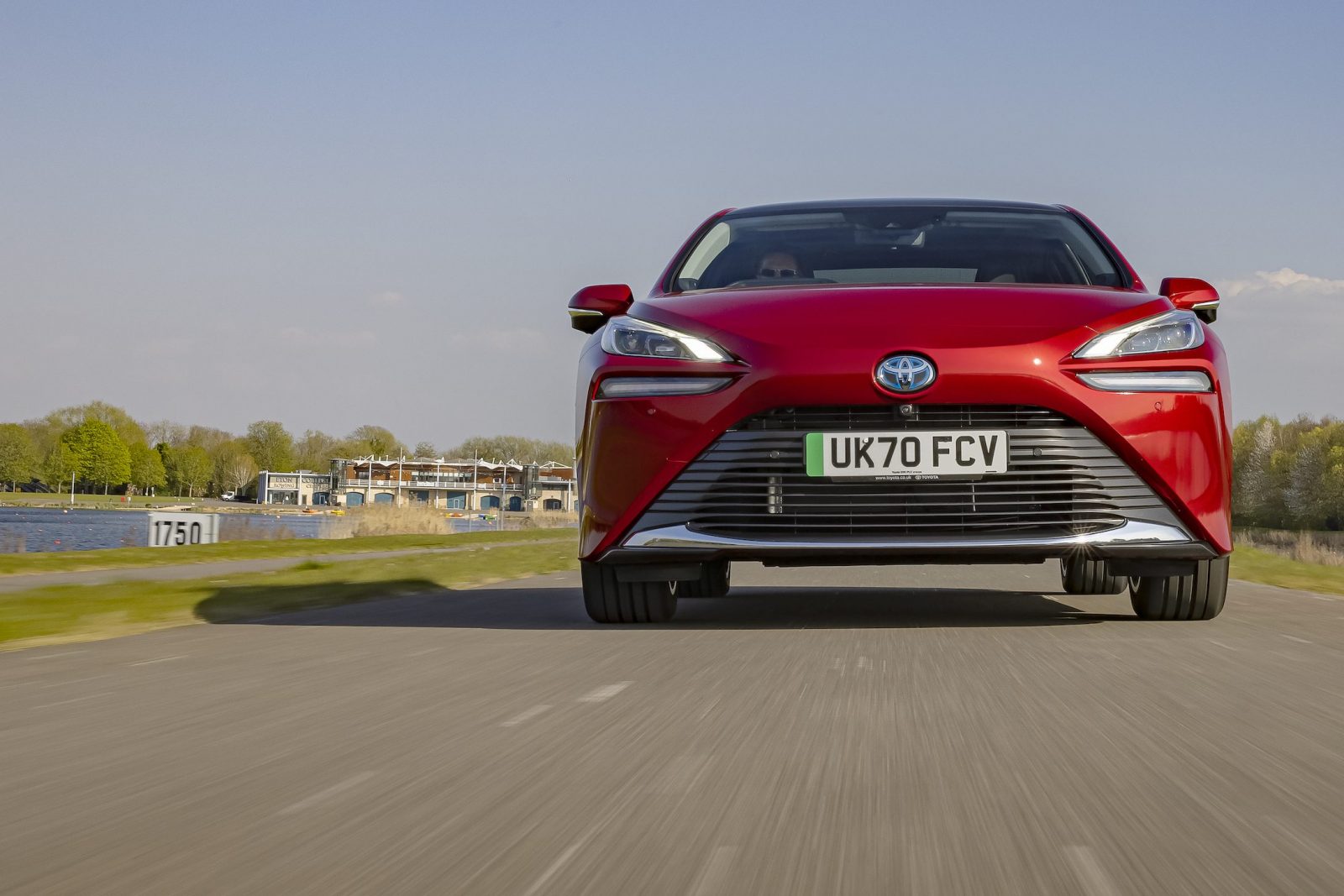 This is the fuel cell car going mainstream. It drives like a big electric car, goes notably further on a tankful than they do on a recharge, fills up in ten minutes, and costs less to buy than a big 300-mile battery car. This new Mirai is a proper business, not a low-volume proof-of-concept.
It's the culmination of decades of obsessively detailed optimisation and cost-reduction
There's tangible love and care gone into the tuning. The cornering is certainly more level than you'd expect from its lovely and supple ride. It absorbs biggish undulations and sharp hits and smaller untidiness with equanimity. There's barely any road noise either. This is as silent as automotive travel gets outside of the Phantom and S-Class realm of luxury.
[It's] an amazing achievement, the culmination of decades of obsessively detailed optimisation and cost-reduction work for Toyota. If they can sell as many as they expect, general fuel cell prices will fall further, from which will follow more cars and more stations.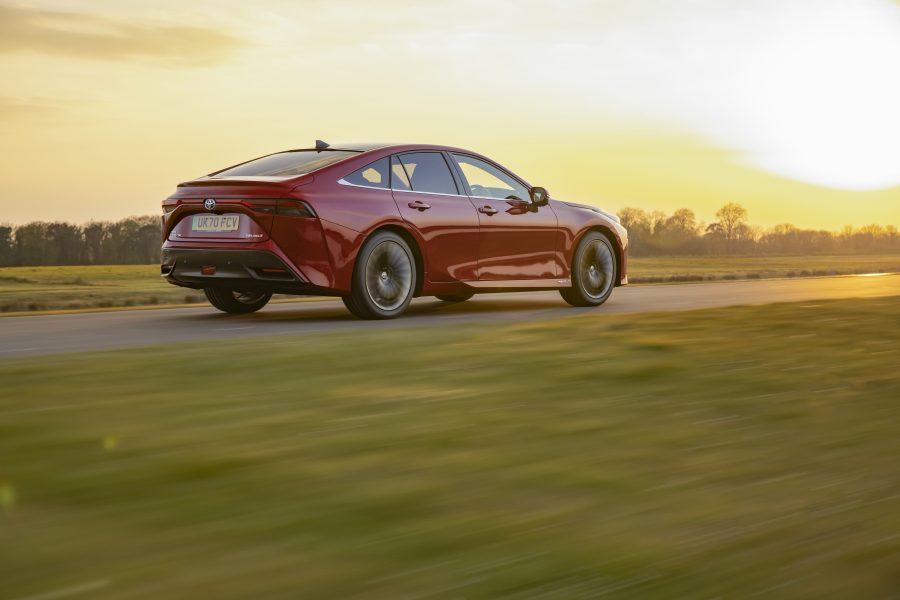 Once you've found somewhere to fill up, refuelling takes a matter of minutes, so there's none of the waiting around for it charge up you get with an electric car (which can take the best part of an hour, even with a rapid charger). The Mirai's large fuel storage capacity means it can travel further between top-ups than almost every electric car on sale.
Click here to learn more and to configure your own Toyota Mirai