The BTCC 2021 season kicked off in dramatic fashion at Thruxton, with Rory Butcher and Sam Smelt both scoring points for Toyota Gazoo Racing UK in an eventful curtain-raiser at Thruxton with a thrilling trio of races.
Thruxton – Rounds 1,2,3
Qualifying saw Butcher showcase the Corolla's pace in wet weather conditions by topping the timing screens, but the drying track saw competitors switch to slicks and challenge Butcher for pole position. Traffic in the chicane halted Butcher's chances of climbing higher and qualified 5th, while teammate Smelt qualified 26th on only his second ever visit to Thruxton.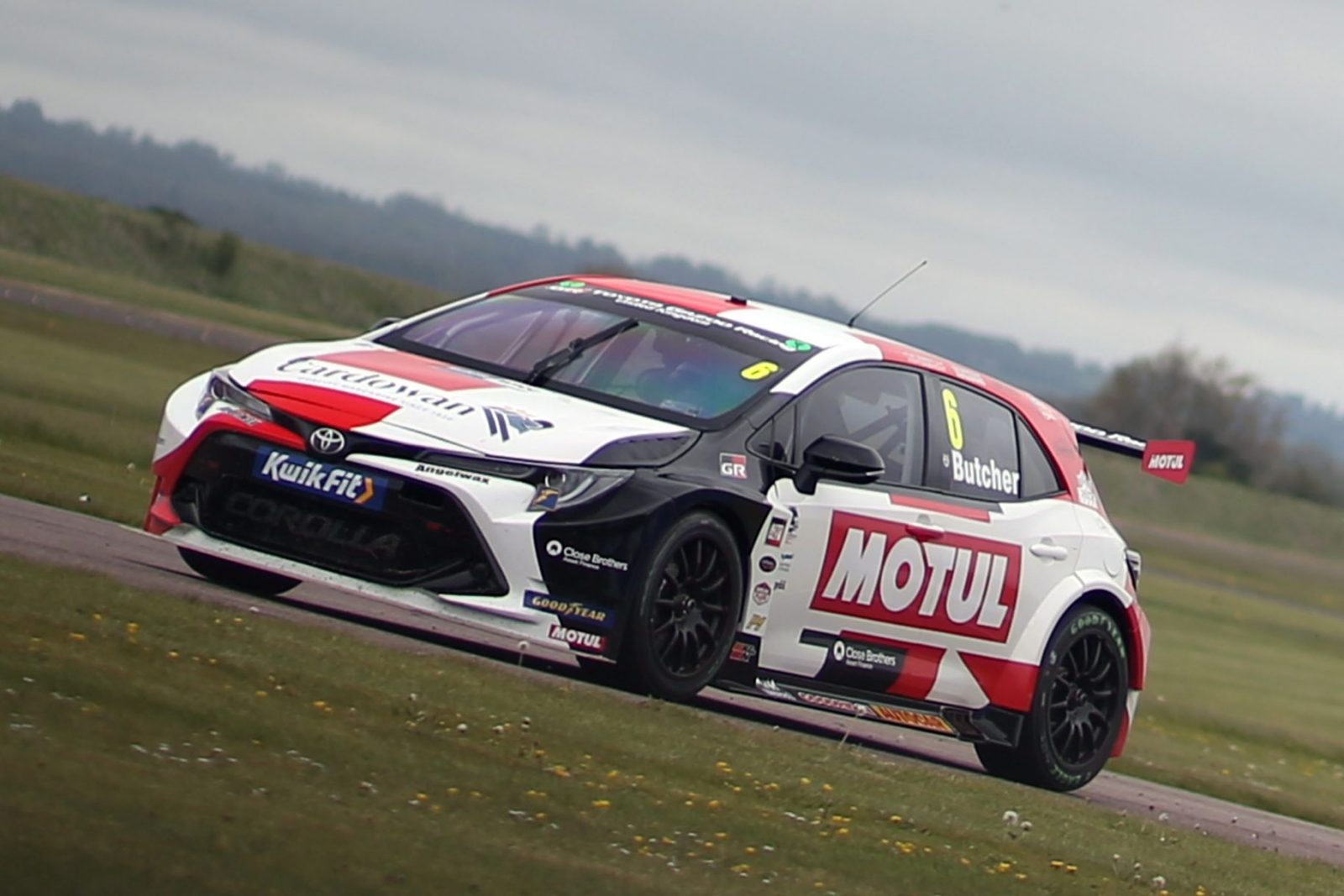 Race One was Butcher's 100th BTCC race and managed to successfully demonstrate everything he had learnt in those 99 previous races by fending off two-time champion Jason Plato and finishing across the line in 5th. Smelt pushed hard during the wet conditions and avoided dramas unfolding ahead of him to cross the line in 23rd.
Race Two was almost immediately red-flagged due to a multi-car collision towards the back of the pack. Once the race restarted, Butcher sprinted from fifth to third however cold tyres caught him out at Noble and sent him careening into the barriers and out of the race. Smelt pressed his Corolla hard yet again and made more progress up the grid, finishing in 20th, six places above his qualifying position.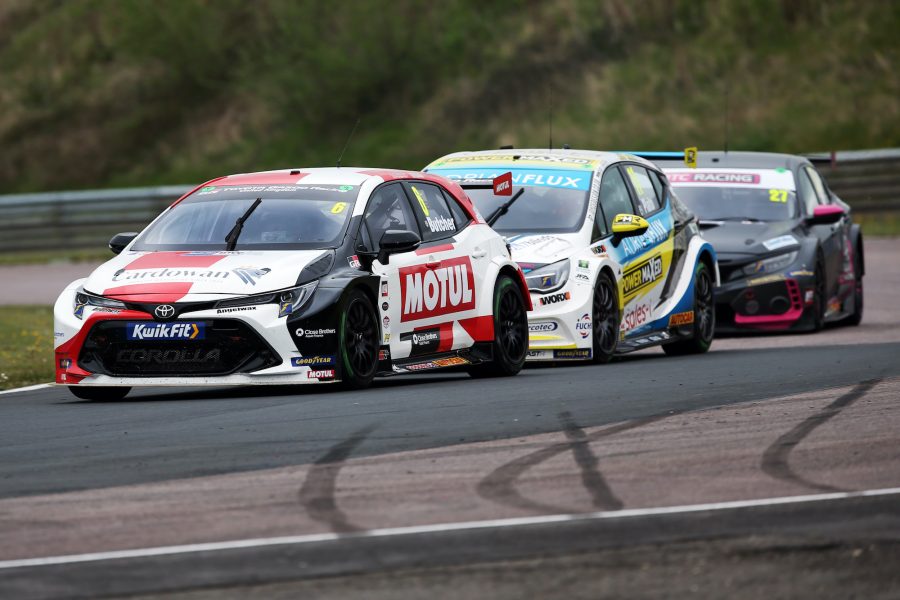 The partially reversed grid for Race Three saw the action continue as a mixture of wet and dry patches on the track saw some drivers opt for slicks in the hope the track would dry out further. Both Butcher and Smelt opted for wets and reaped the benefits. Unfortunately, Butcher was caught in the crosshairs of Carl Boardley, who spun and collected the Corolla on the last lap. Smelt managed to charge through the pack and gained four positions within a single lap and managed to cross the line in 14th to secure his first-ever BTCC points.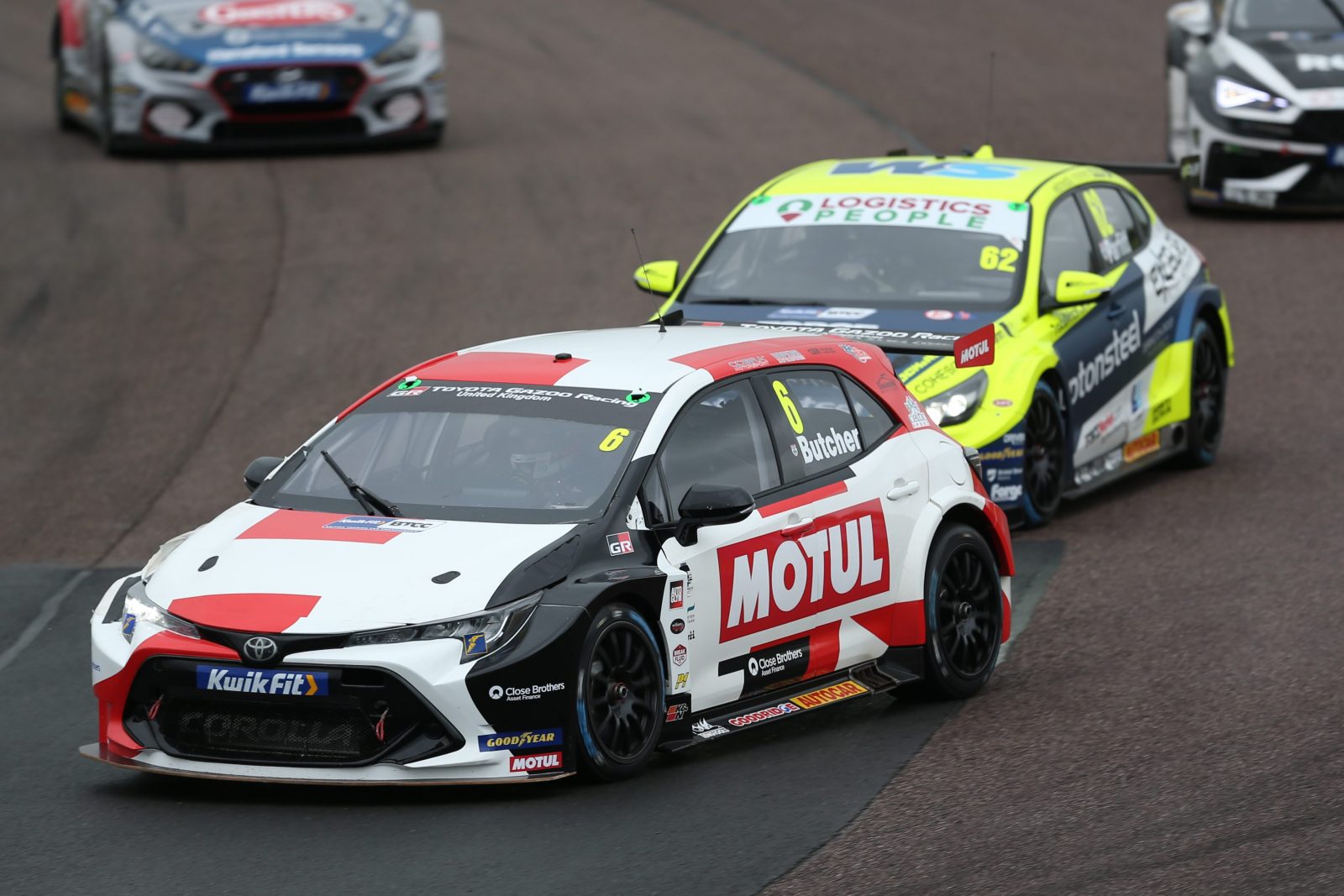 Rory Butcher, Driver, Toyota Gazoo Racing UK, said:

"Despite the disappointing outcome, I genuinely feel there was a lot of cause for encouragement at Thruxton. I've got my starts dialled in now in the Corolla and I learnt more about the car throughout, but it just didn't translate into the results we deserved.
Sam Smelt, Driver, Toyota Gazoo Racing UK, said:

"It was nice to finish the weekend on a high by scoring my first BTCC points. I think even if it had been consistently dry throughout, it would have been challenging coming back to Thruxton after three years and with no prior testing at the track, but the changeable weather in every session made it more difficult still.
The next three rounds of the BTCC take place on 12/13 June at Snetterton.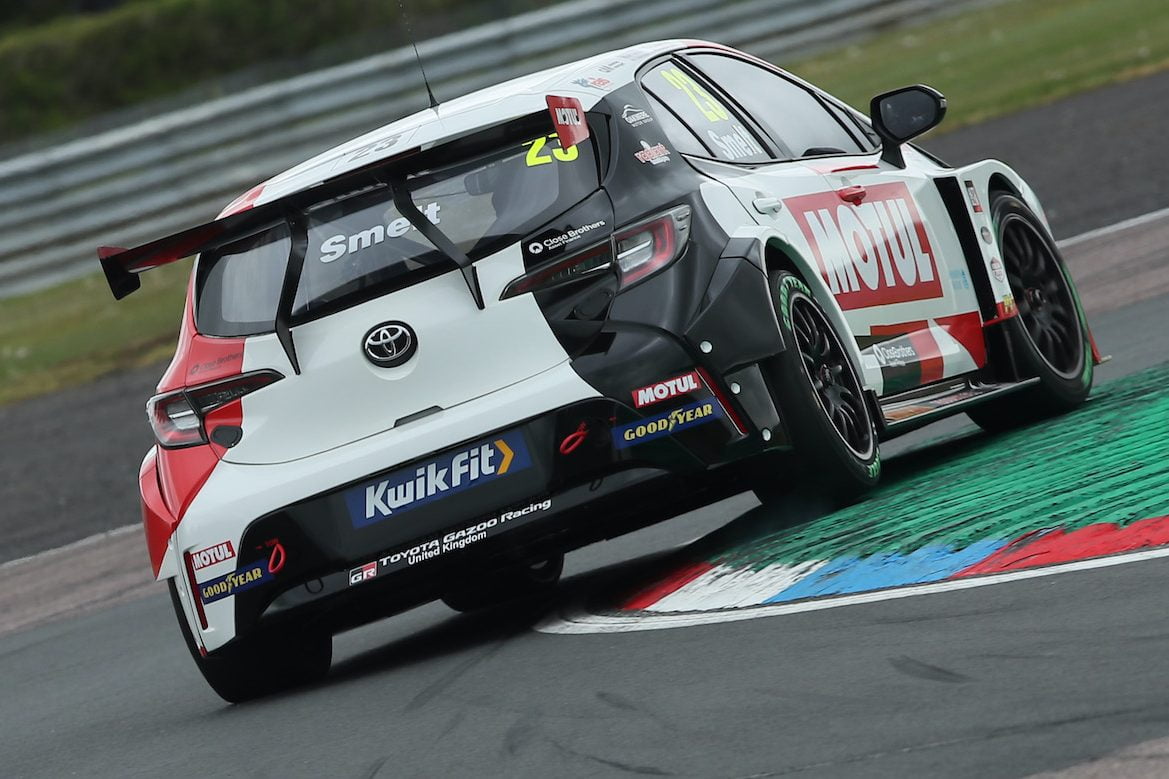 Wraps come off new Gazoo livery for BTCC 2021 Corollas
The wraps have officially come off Toyota Gazoo Racing UK's BTCC 2021 contender, revealing a livery reminiscent of Toyota's multiple World Championship-winning FIA WEC and WRC.
After achieving impressive results in the nation's premier motorsport series with a single-car effort since 2014 – recording 16 race wins, 41 podium finishes and back-to-back Independent Drivers' and Teams' crowns –the Speedworks Motorsport-run squad has expanded its entry to two cars for the first time in eight years.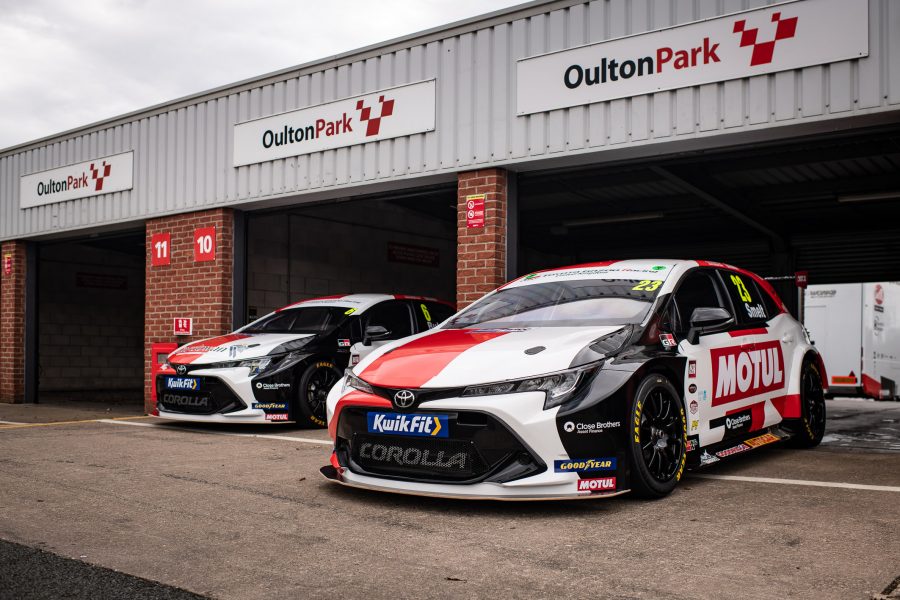 Former BTCC Independents' Champion Rory Butcher and series returnee Sam Smelt will pilot the Cheshire-based outfit's Motul-backed Toyota Corolla race cars, which will take to the track to begin a pre-season testing programme later this week, starting at Donington Park before moving on to Snetterton and Brands Hatch.
The action for the BTCC 2021 season will get underway in earnest on 8/9 May at super-fast Thruxton, scene of a superb double victory for the British-built Corolla last September. Every race will be televised live and in high-definition on ITV4 and you can catch a round-up of every race here on mag.toyota site.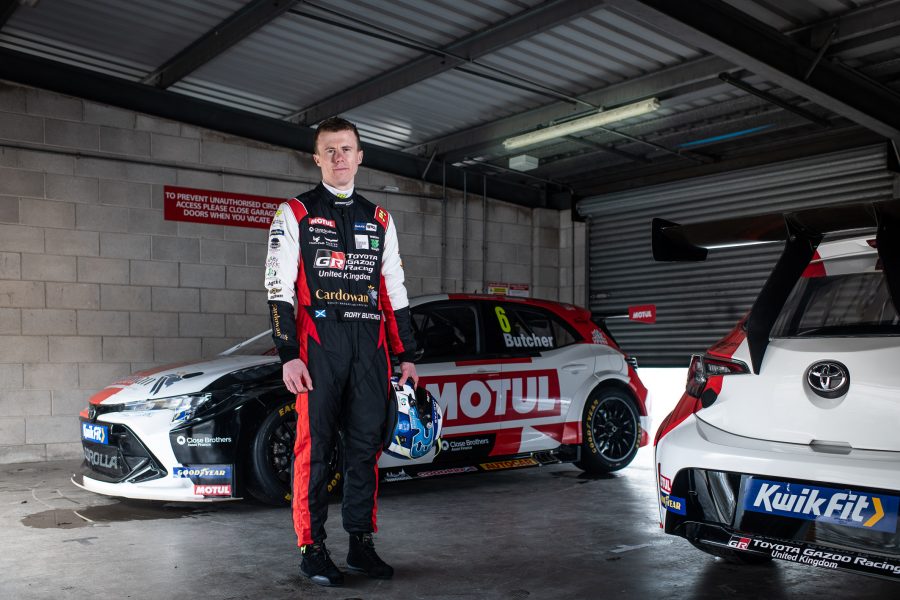 Rory Butcher, Driver, Toyota Gazoo Racing UK, said:
"I think the new livery is amazing! It's typically Toyota, and it looks so cool with the red and black lines against a white background – it's unmistakably a member of the Toyota Gazoo Racing family. It will definitely stand out on the BTCC grid, and I'm so excited to be carrying such iconic colours this year."
"I've got to say, I've settled into the team very well. All the guys and girls have made me feel extremely welcome from the outset, and everybody is so focused on the objective of fighting for the championship."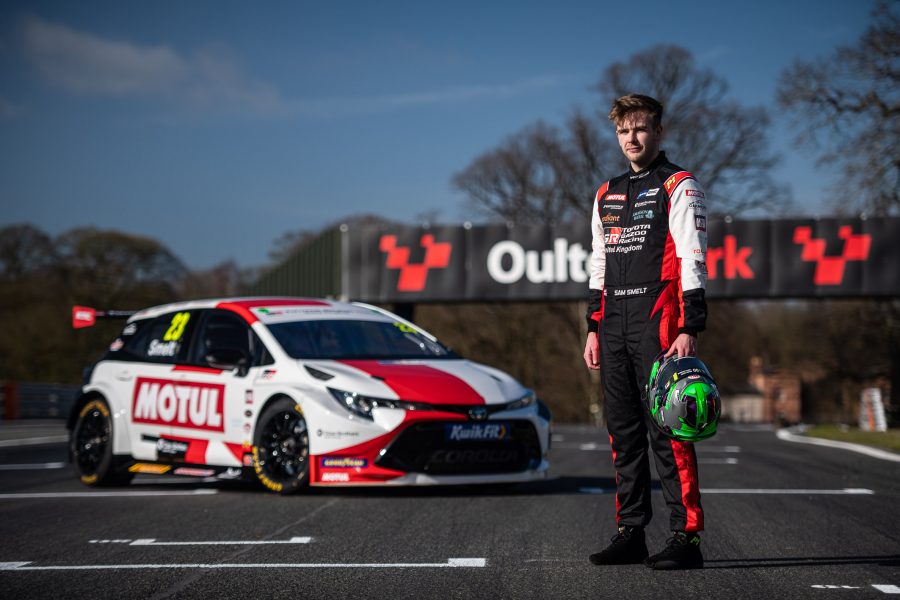 Sam Smelt, Driver, Toyota Gazoo Racing UK, said:
"I was at the team workshop when they were just starting the wrapping process, so it's great to now see the Corolla up close with my name on the side. I think it looks really striking and reinforces the team's ties with Toyota Gazoo Racing, a brand that has become synonymous with success in recent years. That's a really powerful association and great motivation for all of us."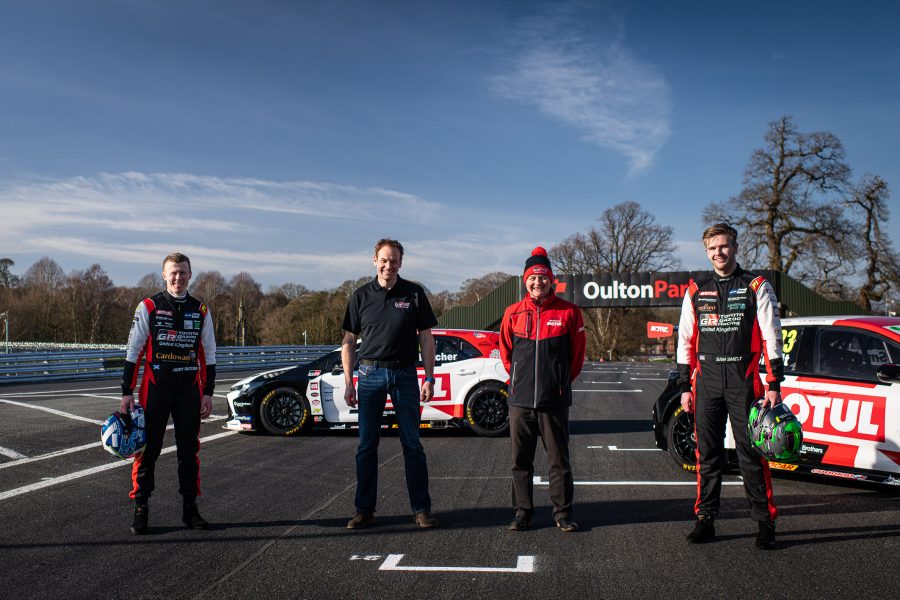 Christian Dick, Team Principal, Toyota Gazoo Racing UK, added:
"We're delighted to show off the Corolla's 'new clothes' for 2021. Since first gaining official BTCC 'Manufacturer' status two years ago, we've worked hard to foster ever-closer relations with Toyota Gazoo Racing and to now see not just one but two Speedworks-built touring cars in the brand's signature red, black and white colour scheme is a very special moment. I must also pay tribute to Motul and [official UK importer and distributor] Witham Motorsport for their ongoing support in stepping up to the role of Primary Partner this season.
"I have no doubt that the cars will look even better at speed, and we are all excited to go testing this week to try out everything we've been working on back at base over the winter months. We are quietly confident of taking another step forward with the Corolla this year, and once the action gets underway, we look forward to seeing the Toyota Gazoo Racing colours where they belong – right at the front of the pack."