Of all the cars you could possibly have predicted to convince supercar owners there's more to life than outright speed and pointless horsepower figures, few would have expected it to be the humble Yaris. And yet, with a sprinkling of World Rally Championship fairy dust, that's exactly what this little car has done, the rush for orders off the back of rave reviews bringing fast car fans of all persuasions flocking to Toyota dealerships.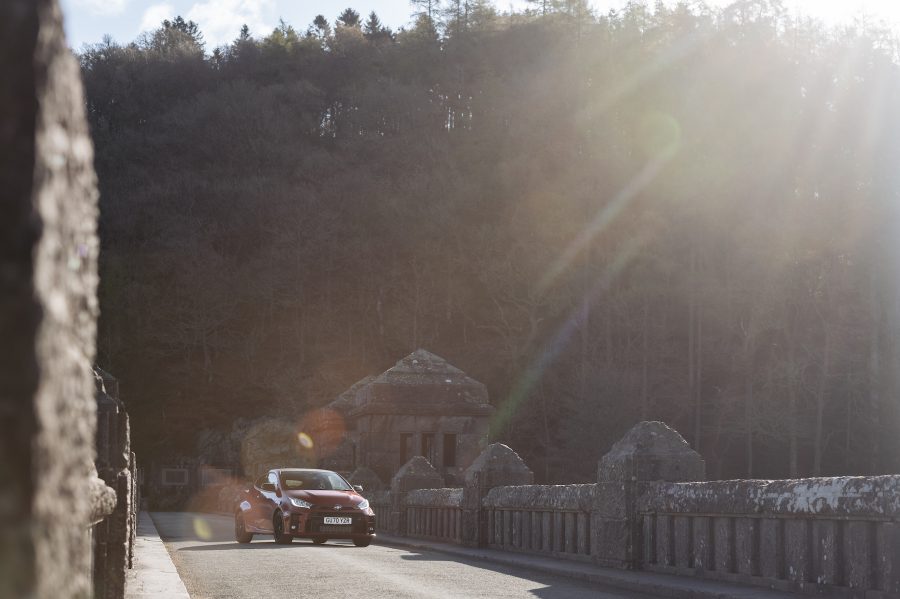 Some see the GR Yaris as a last hurrah for the fun, internal-combustion powered car before the inevitable switch to electric. Others appreciate the reincarnation of the classic 'rally rep' road car, a format enthusiasts have enjoyed from the Mini Coopers, Ford Escorts and Lotus Sunbeams of a previous age through to the Celicas, Imprezas and Evos of a – relatively – more recent one. Compared with F1, rallying has always seemed more accessible, and the ability to buy a relatively affordable car resembling that driven to glory by heroes of the age like Roger Clark, Colin McRae or – now – Elfyn Evans has a unique appeal. 
Perhaps more surprising is the buzz about the GR Yaris among influencers, collectors and supercar owners who, in recent years, have been fixated on ever more dizzying heights of performance, price and exclusivity. So how did a little four-wheel-drive supermini earn its place alongside such exotica, and attract enthusiasts from across such a huge spectrum?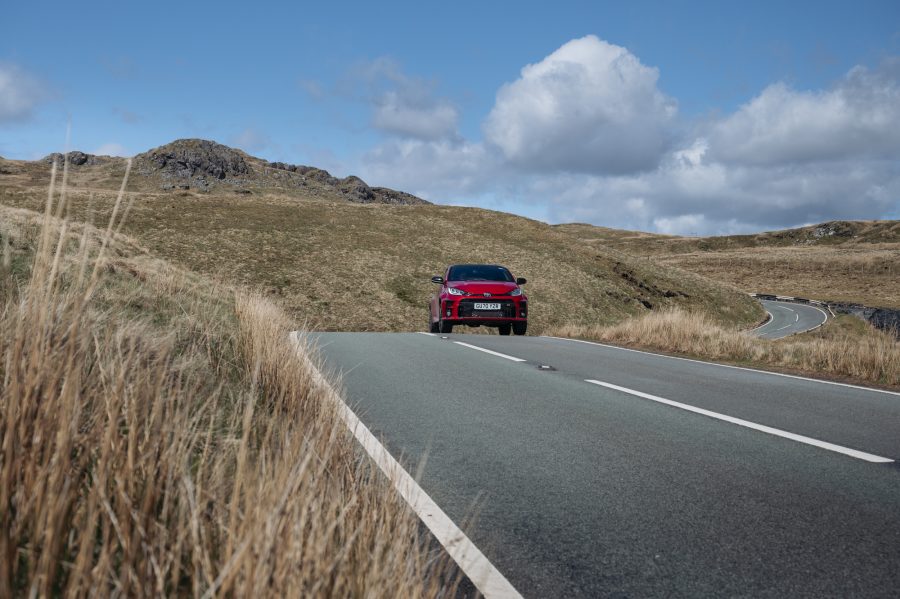 Toyota arguably got this conversation going back in 2012, with the launch of the GT86. Impressive stats were never part of this car's pitch – instead, the team led by Tetsuya Tada fixated on more subjective attributes like feel, feedback through the controls and natural, exploitable rear-driven balance at sensible speeds.
At the time the GT86 launched I was the editor of PistonHeads.com, home of the enthusiast driver with a vibrant – and opinionated – online community. While journalists like me loved the GT86 there was a split among enthusiasts who bought into its promise of accessible fun and those who reckoned a car with just 200hp wasn't powerful enough to pass muster. When I met Tada-san in Scotland for a drive in the '86 ahead of its launch he, very politely, said anyone expressing such concerns simply didn't understand the car.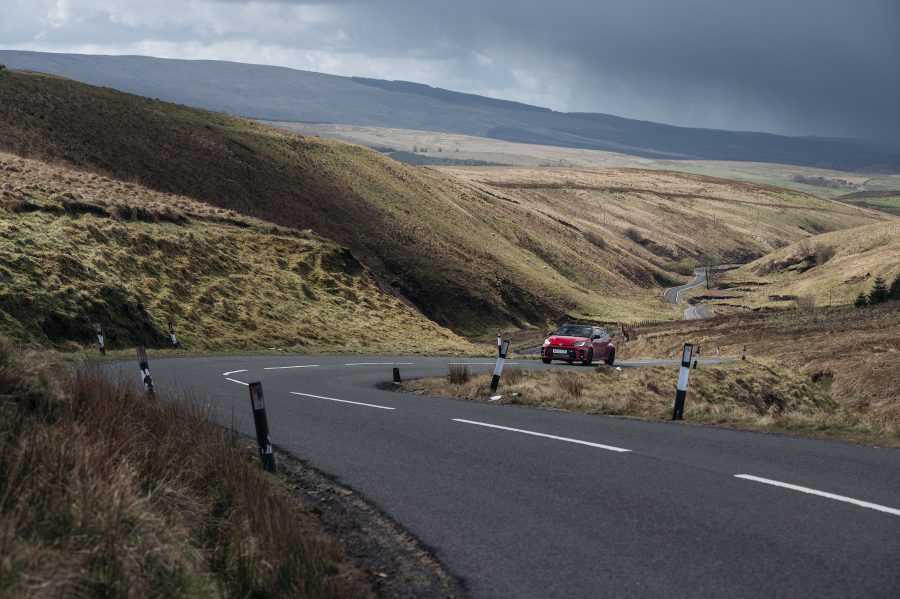 Though a rally man at heart, Tada-san arguably answered those criticisms with his next project – the GR Supra. But it's the GR Yaris that really takes the GT86's argument and runs with it, albeit in a different direction.
Thank the rally breeding for that. Watch the WRC Yaris in the expert hands of Sébastien Ogier, Elfyn Evans or Kalle Rovanperä and, even at maximum attack, it'll rarely be doing more than 120mph. But it's the way it gets there, and the ability to do that sideways over mud, dust, gravel or snow that makes the performance so impressive. And this spirit is what makes the GR Yaris such fun for the rest of us.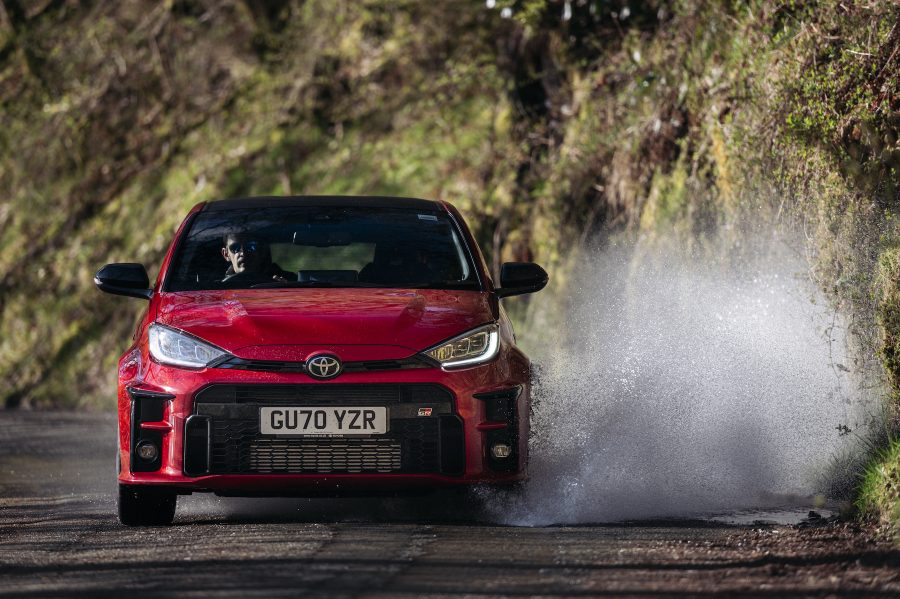 Look at it this way – a championship-winning rally car like the Yaris needs to be agile, capable of absorbing lumps, bumps and unpredictable surfaces, able to deploy its power in all conditions and be reliable over the long haul. Which are absolutely the qualities you also want in your road car, even at more modest speeds.
The secret of the GR Yaris is that it's as fun to drive at 60mph as a supercar is at three times that. What owners of the latter are realising is that you get far more opportunity to appreciate that in the GR Yaris than you do in your McLaren, Lamborghini or Ferrari. It also opens up terrain on which you wouldn't dare tread in a big modern supercar, as we found out retracing the path of the 1993 Lombard RAC Rally. While even your average B-road feels a bit tight in a supercar the Yaris feels chuckable and fun on the deserted, singletrack roads that criss-cross the classic rally terrain of Wales, Cumbria and Scotland. At the same time, its rally influenced suspension and all-wheel drive are happily gobbling up lumps, bumps, cattle grids, cobbled river crossings and patches of gravel alike. You can't go fast on roads like this but even at 30mph it's fun and takes you places no other fast car can go.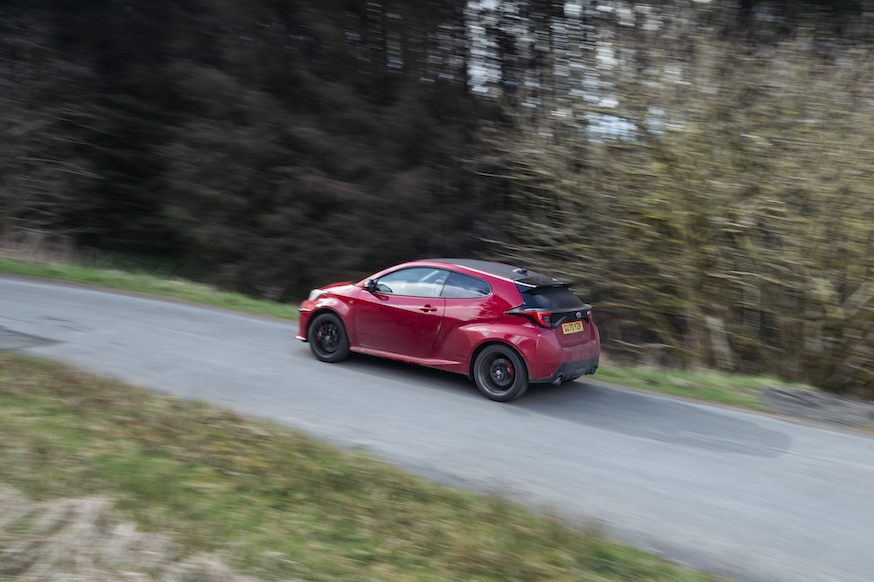 Like the GT86, the devil is in the detail of things like steering response, the weight and position of the accelerator, brake and clutch pedals, the fact your hand falls right on the manual shifter without your eyes having to leave the road and gearing that gets the best out of the engine at speeds you can actually use. None of this figures on the kind of 0-62 stats, lap times or top speed bragging rights that dominate most comparisons of fast cars. But all of it matters so much more to your enjoyment of a car, especially one that encourages you to drive for the sheer fun of it. Beyond that, there's also the appreciation of the single-minded, motorsport-inspired engineering to enjoy, be that the lowered carbon fibre roof, the lightweight wheels or the uprated brakes.
As those fans of those 90s WRC cars will tell you, track-optimised cars can look cool and are fun … on a dry circuit. But rally-influenced cars are fun everywhere, all year round. That a dinky little Yaris has made a new generation of car fans wake up to the fact is something we can all get behind!
Photos: Sim Mainey