In the second instalment of blog articles revealing the bespoke, competition-derived engineering of the epic new GR Yaris, we examine its thoroughbred drivetrain.
Learn more: GR Yaris bodywork
Learn more: GR Yaris development
Learn more: GR Yaris manufacturing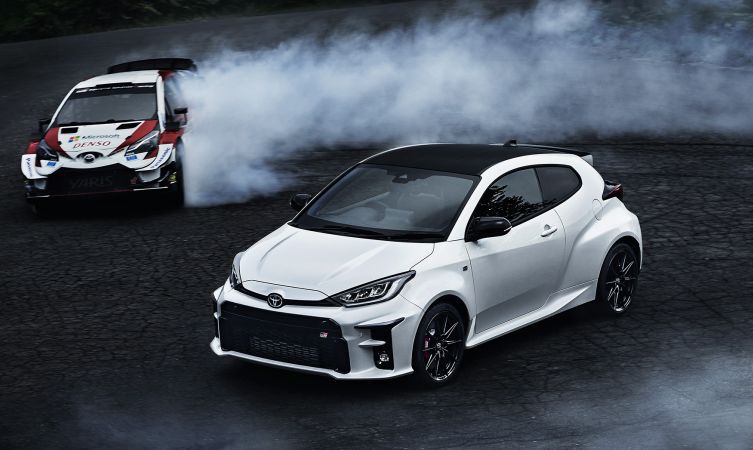 GR Yaris drivetrain: engine hardware
The all-new G16E-GTS engine is unique to the GR Yaris. It was specifically developed to comply with WRC-2 regulations, drawing on motorsport technologies and Toyota Gazoo Racing (TGR) expertise to create a world-leading, race-ready powerplant. As a result, it is the largest capacity and most powerful three-cylinder unit currently in production, yet also the world's smallest and lightest 1.6-litre turbo engine.
Maximum output is 257bhp at 6,500rpm, with 360Nm of torque available from 3,000 to 4,600rpm. That's the sort of power now expected in a C-segment performance car yet packaged in a lightweight, supermini body. It's enough for the GR Yaris to catapult itself to 62mph in just 5.5 seconds and reach a limited top speed of 143mph.

To help reduce the engine's mass, the thickness of the block's outer wall has been minimised and cast with a shallow water jacket, while the crankshaft has been carefully balanced. High-strength connecting rods action lightweight pistons, the skirts of which feature a low-friction surface treatment. Motorsport design has also influenced its high-speed combustion system, which includes ports machined with an increased valve angle, eccentric valve seats, and large diameter exhaust valves.
GR Yaris drivetrain: engine ancillaries
The intake system begins with a bespoke, GR-branded 10.8-litre capacity air box that sits in place of the 12v battery (this has been relocated to the boot for better weight distribution). Its design ensures that water does not enter the intake tract, while the panel filter inside uses a new paper and fine fibre compound that maximises flow yet is more efficient in collecting dust.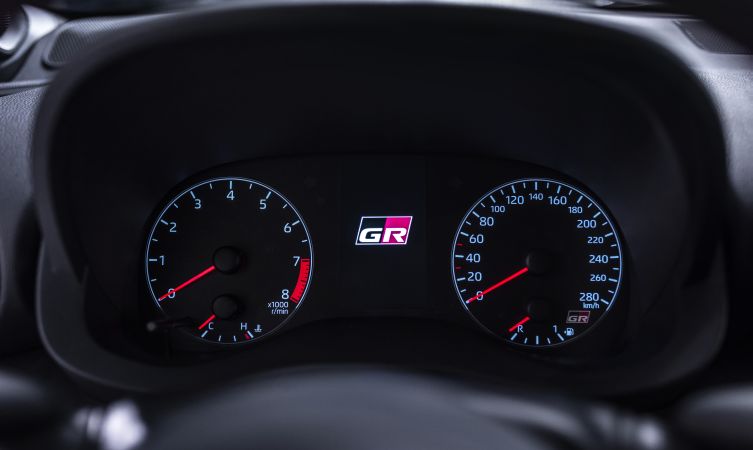 In order to produce a high output yet minimise lag, TGR engineers specified a fast-spooling ball-bearing turbo with wear-resistant abradable seals to improve compressor efficiency and reduce friction. The turbocharger itself is integrated into the exhaust manifold to reduce weight, while actuator control has been programmed to optimise responses at low airflow volume and divert waste gases to improve the catalyst's warm-up efficiency. Compressed atmosphere is cooled by a large, cross-flow type intercooler that features special inner fins that help to maintain pressure and responsiveness within the intake system.
The fuel system runs at an usually high 22MPa pressure in order to achieve fine atomisation. Firing directly into each cylinder chamber, the injectors' six-hole spray design helps to create high-tumble airflow, resulting in optimal combustion and lower emissions.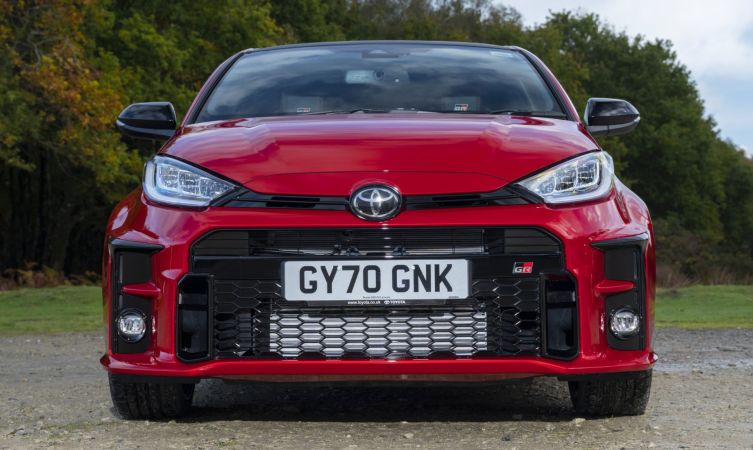 Efficient cooling is assured through a number of factors. First, the front grille is wide enough to allow unimpeded airflow across the entire radiator core, while a belt-driven, high-capacity pump pushes the coolant through the system at a rate that is appropriate for the engine's output. Water is also used to keep the aluminium oil cooler's temperature in check, and its position by the water pump outlet further improves its performance.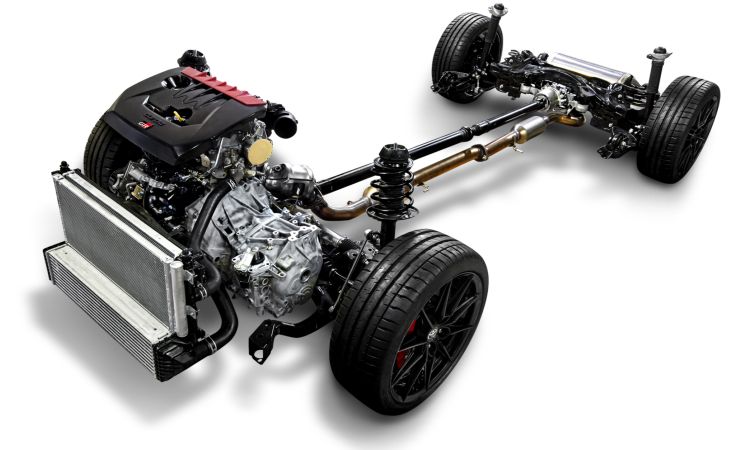 GR-Four all-wheel drive system
Translating engine torque to drive torque is Toyota's first original sports all-wheel drive system for 20 years. Developed specifically for GR Yaris, the system is called GR-Four in homage to the vehicle's rally homologated Celica GT-Four predecessors.
Simple in design and lighter in weight than traditional all-wheel drive systems with twin couplings and a centre differential, it employs both electronic and mechanical means to direct up to 70% of available torque to the rear wheels.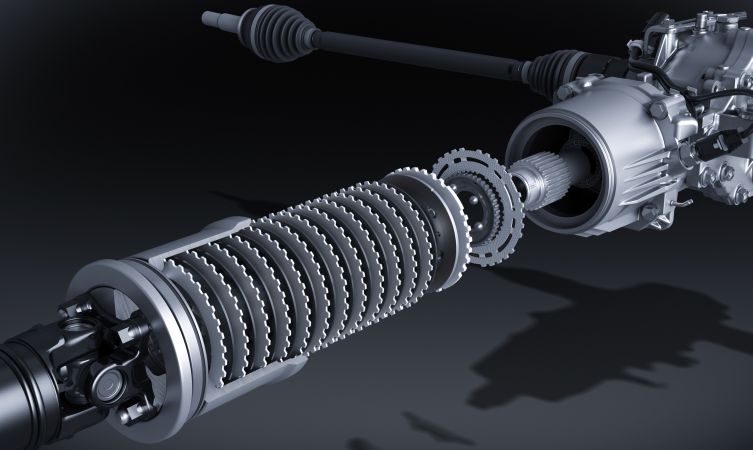 The transfer case is constructed in aluminium and contains a hypoid gear, with bearing support optimised for rigidity. Lightweight aluminium is also used for the rear differential, which is integrated with an electronically controlled multi-plate clutch (see above) that uses wheel speed data, G-force sensors and internal temperature measuring to suit prevailing conditions. The two units are connected by a three-joint, two-axis prop shaft.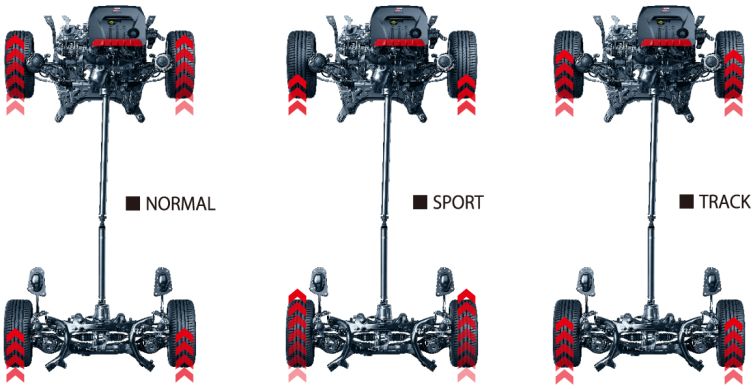 The system's ECU controls the torque distribution in line with three drive modes: Normal (60:40 front to rear) for everyday driving, Track (50:50) for ultimate grip on fast roads and race circuits, and Sport (30:70) to prioritise rear-wheel drive characteristics.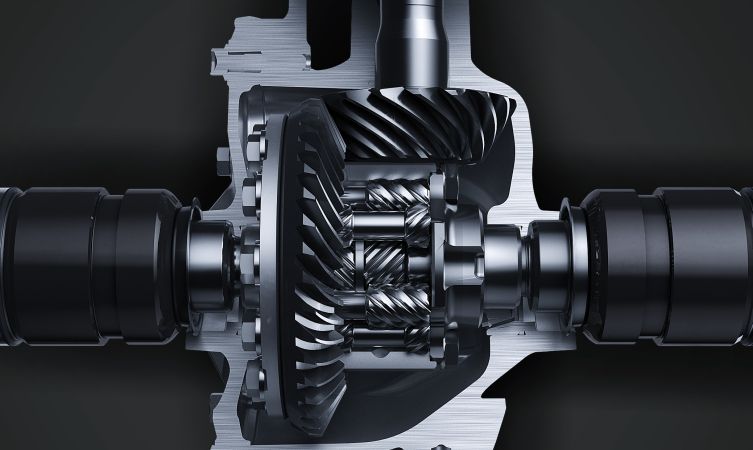 GR Yaris models with the optional Circuit Pack are additionally equipped with Torsen limited-slip differentials (as above) to manage torque distribution and therefore cornering grip across both axles. This is further insured with the specification of more track-focused Michelin Pilot Sport 4S tyres and specially tuned suspension.
Learn more: GR Yaris bodywork
Learn more: GR Yaris development
Learn more: GR Yaris manufacturing