As amazing as the GR Yaris is (you only need to look at the numerous awards it has won), a growing number of owners have wanted to add more of a personal touch to their hot hatch. With more and more wrapped GR Yaris models appearing across social media, we decided to set out and find the best wrapped GR Yaris in the UK. After a close battle, this light blue GR Yaris clinched the title so we invited both the car and its owner, Jonny Bedworth, to an exclusive photoshoot to show off his unique GR Yaris. We also chatted to Jonny about what made him decide to wrap his GR Yaris in the first place, and get his thoughts on the car.
How did winning our GR Yaris 'Wrap Battle' competition make you feel?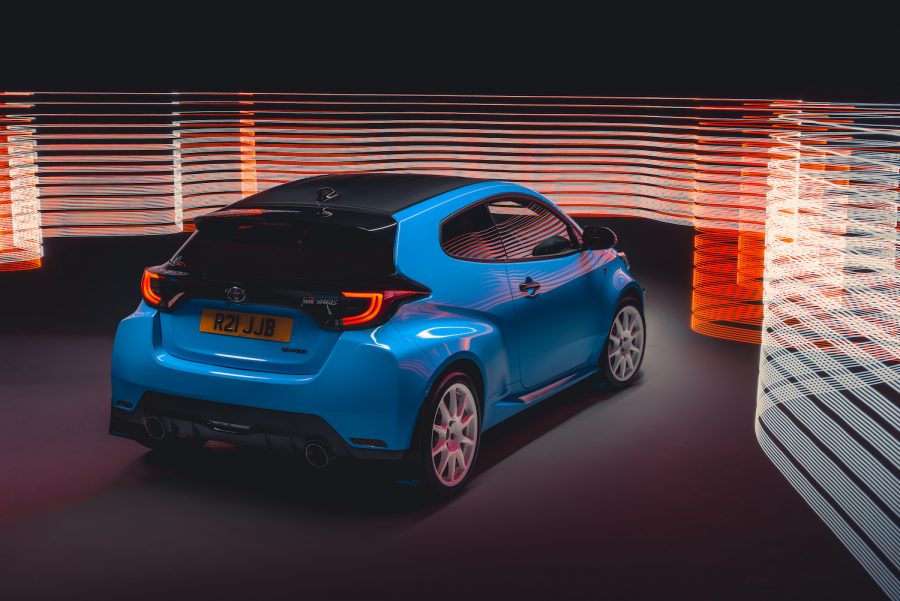 Jonny Bedworth: "I was very surprised that I had won because there were some very strong contenders in the competition and they all looked absolutely mega. The biggest surprise was that my wrap was done at home by myself and had beaten more professional-looking wraps which gave me a great confidence boost. I was speaking to one other GR Yaris owner who was also in the Wrap Battle competition and we were speculating who might win each round it was all very friendly, there was no rivalry or anything as it was just a bit of fun on social media."
What made you choose GR Yaris?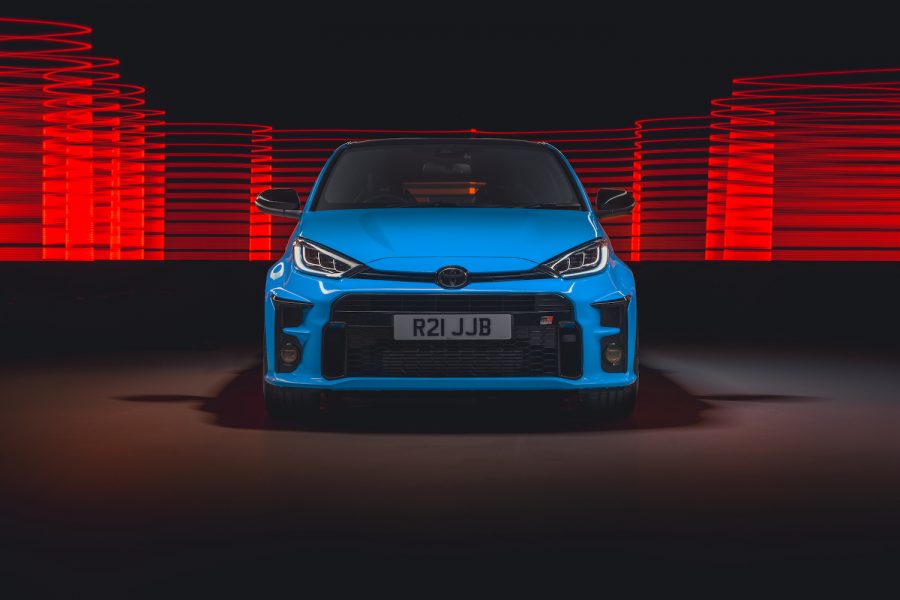 JB: "I actually really struggled to find my next car, I had a few modified Fiesta STs for about eight or nine years and I really enjoyed them. The problem was that I wanted a little bit more and there wasn't anything out there that would give me that. It was either go up in size (to a Golf/Focus) but they kind of felt a little bit fat or you had to be doing really silly speeds to really enjoy them. Then the GR Yaris was launched which was the same size, if not a little bit smaller, and had the same power as my modified cars plus the bonus of four-wheel drive. I went and test-drove one and the experience from behind the wheel was exactly what I was looking for."
What made you choose such a striking blue wrap for the GR Yaris?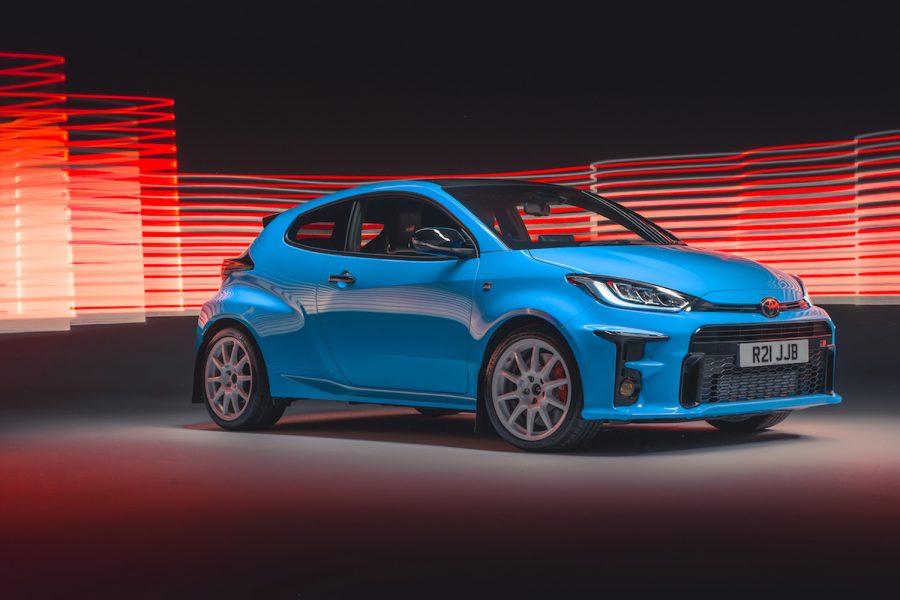 JB: "The GR Yaris came in a limited number of colours (four to be exact) and I really liked the red but opted for the black instead because a) it looks super cool and b) black is one of the easiest base colours to wrap and I kind of had that in the back of my mind when I was ordering the car that I wanted to wrap it. In terms of choosing the blue, because I wrapped the car myself in my garage I didn't have the luxury of visiting a professional workshop and picking out a colour in person, so I had to go off pictures online and take a punt. I ordered 18-20metres of it to wrap the GR Yaris in and when it arrived I was a bit taken aback by how bright it was in person."
What made you wrap the car yourself?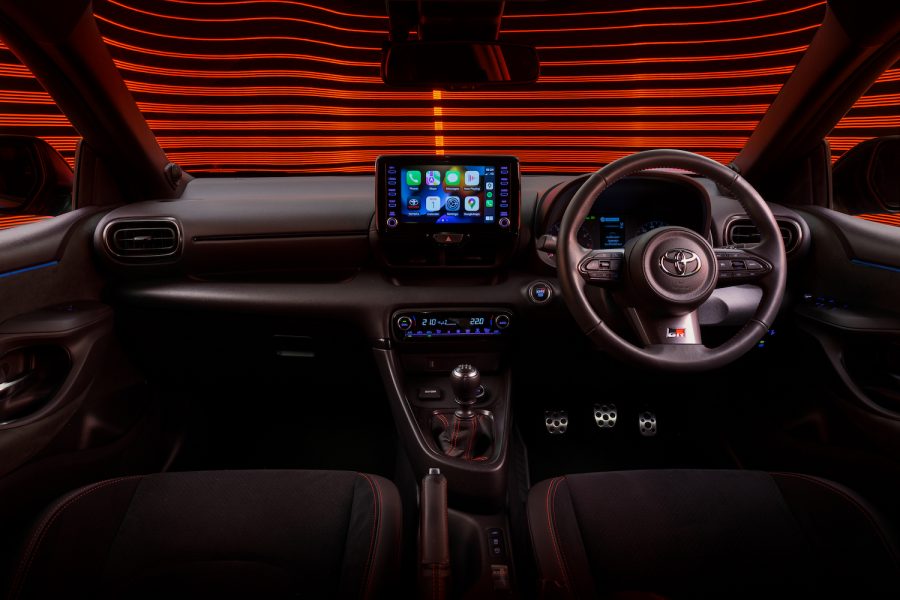 JB: "I'm a bit of a sucker for a challenge. I'd already wrapped a previous car of mine after watching people on YouTube do it and thought I'd give it another go with the GR Yaris. I was worried about paint protection which is why I wanted to wrap it in the first place and I didn't want to spend too much on it so I thought a wrap would give a nice cool colour and it would give the car a little bit of protection. Being able to stand back and get that sense of achievement when you see the car fully wrapped is amazing."
What advice would you give to anyone wanting to wrap their own car?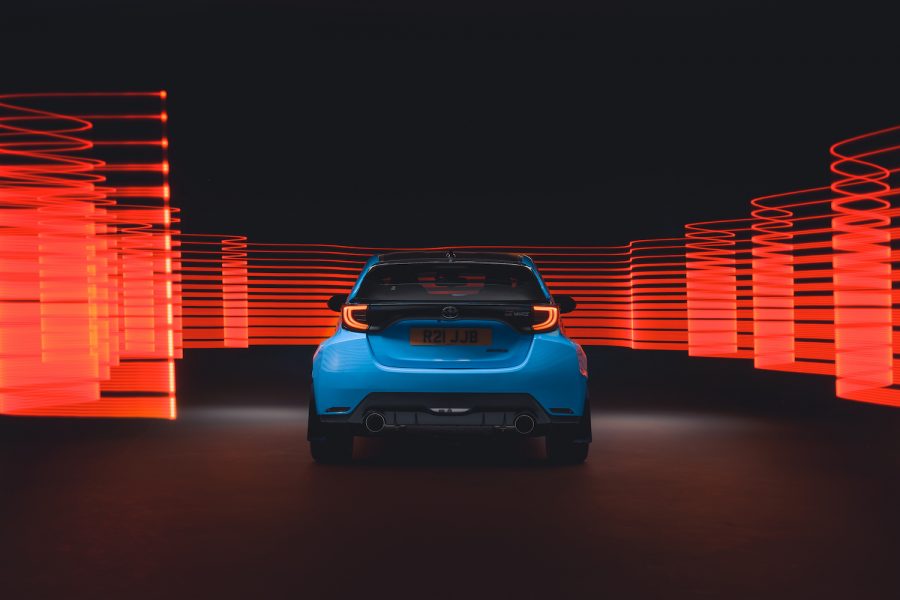 JB: "Ideally, you would want somewhere sheltered and out of the wind, it doesn't have to be a garage as you could do it under a gazebo on your driveway. Make sure whatever vehicle you are wrapping is super clean before you start, as clean as you can possibly get it would be perfect. I would either start with a bonnet or a roof just because they tend to be the flattest surface. In terms of getting a decent corner, the best technique I found was to heat up the wrap and then stretch it around the corner and heat once more as this will cause the wrap to shrink back and hug the corner."
Apart from the wrap, what other modifications have you done to your GR Yaris?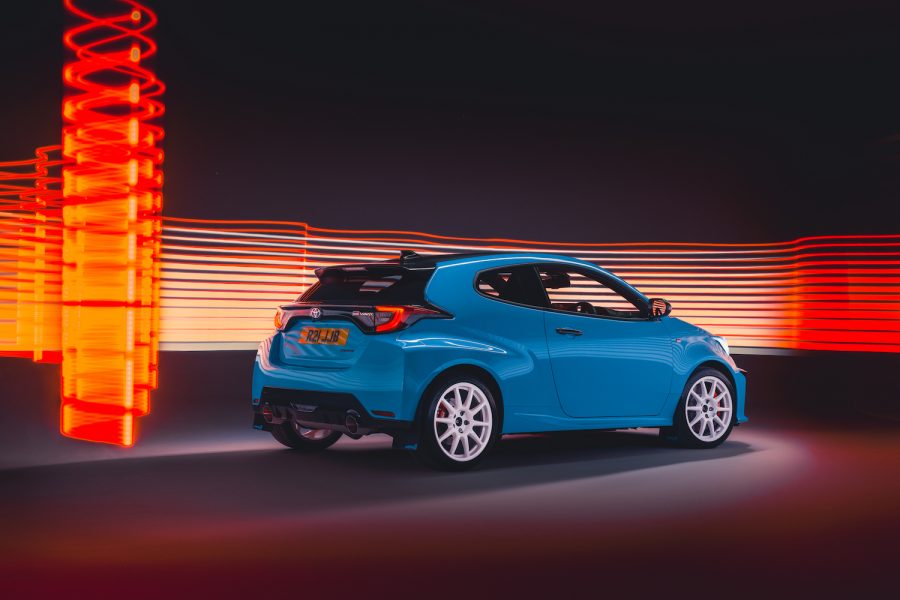 JB: "The way it drives straight out of the factory, I didn't want to change a thing. I really think Toyota has done a cracking job on the drive so I haven't done anything mechanical. I've changed the wheels to ones designed specifically for that car by Braid. The Braid wheels are a little bit wider and a lot cheaper to replace if I ding them on a kerb or pothole plus I think they look awesome with the blue wrap and the rally flaps which I have also added. I've changed the exhaust as I felt the standard one wasn't quite loud enough on startup. This is a weekend toy for me so I want to feel excited every time I turn it on so that had to be changed. I've also upgraded the speakers in the rear and I've put some sub-woofers and tweeters in the front and I've powered it all through an amplifier and signal processor, utilising the original head unit. I've added some thick acrylic to the foglights to give them both a nicer visual look and to protect them as the foglights are in quite a precarious position."
Have you taken your GR Yaris to many social car meets?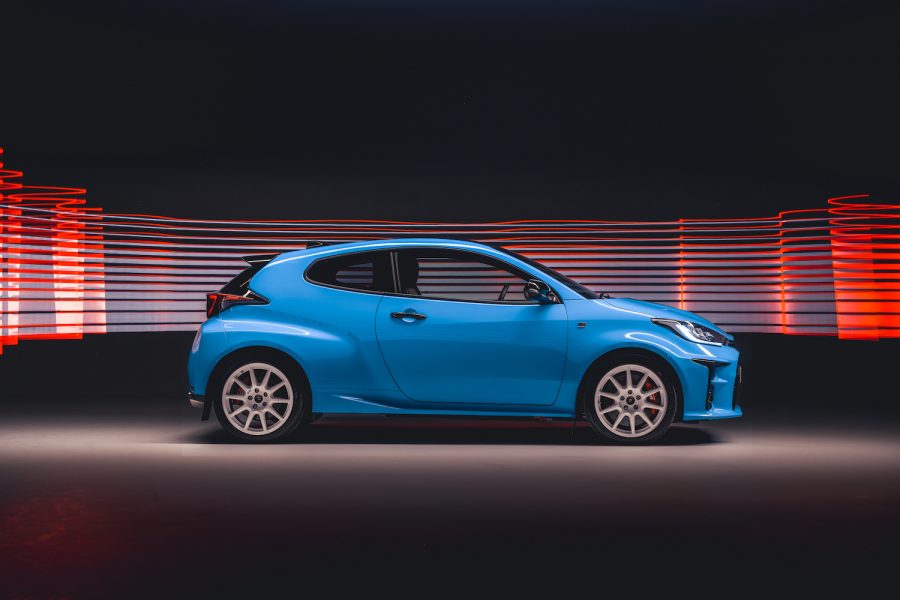 JB: "I've done a couple of trips up to Caffeine and Machine which is quite well known in the car community, and despite there being lots of other exotic cars around, people still get excited when they see the GR Yaris. If you look at the price point of cars that turn heads, the GR Yaris is down the lower end but can still draw as much of a crowd as that stuff is worth 10x times as much. I think the fact that it is such a striking colour also helps draw a crowd to the car but I think it is still very much the actual car that excites people."
Have any other GR models taken your fancy?
JB: "Before the GR Yaris, I was very close to getting a GR Supra, I took it for a test drive but this was around the time that GR Yaris was being revealed so I decided to hold off and wait for that instead as that was more akin to the type of car I was used too. The GT86 is a car that I have always loved but sadly never got around to owning so GR86 is one I have been keeping a close eye on I must admit."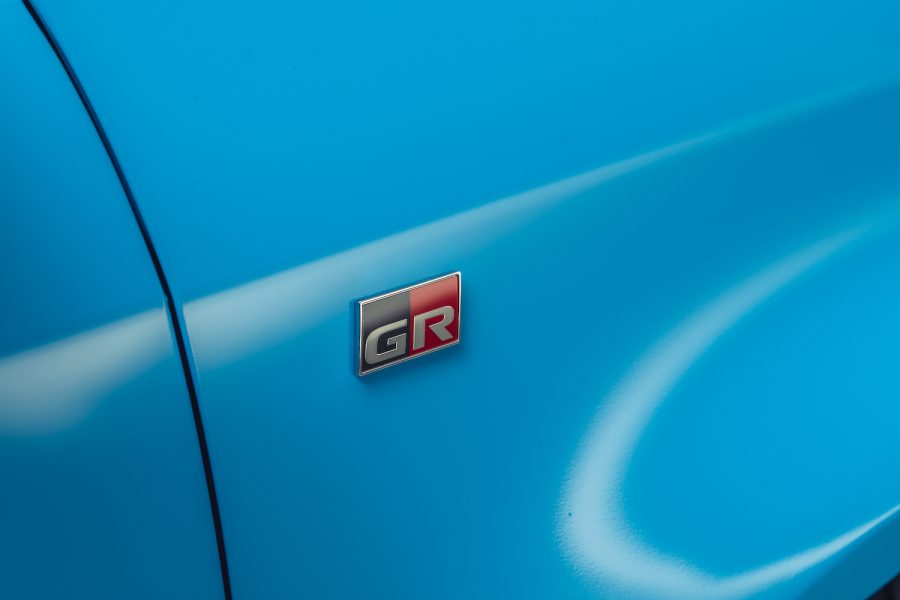 Want to see more of Jonny and his GR Yaris? You can follow more of him on Instagram, YouTube and Facebook.