See also:
10 reasons to try a Toyota Auris
What are Toyota Auris owners saying about the car?
Toyota Auris review
Complicated multimedia systems and the frustrating idiosyncrasies of too much on-board technology can be irritating in cars, but not in the Toyota Auris. It benefits from a host of useful, easy-to-operate features, designed to make things easier for driver and passengers. We've rounded-up 11 of our favourites.
1. The Auris reads text messages out…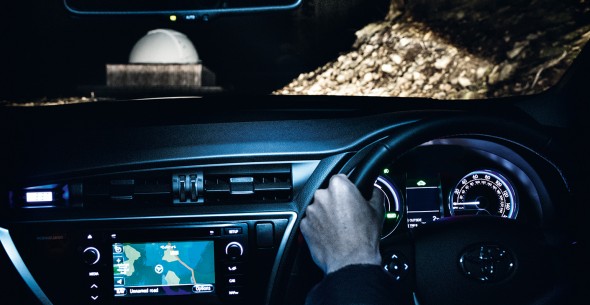 You talking to me? Receive a text message while you're driving, and Auris' Touch 2 multimedia system will read it out to you.
2. …And can send them too!*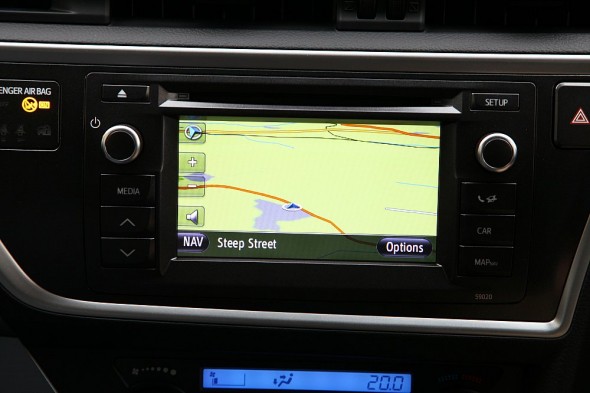 Going to be late to the party? When you're using navigation, you can send a text to any of your contacts letting them know your ETA using a preset template! How cool is that?
3. The electric windows still work when the engine's switched-off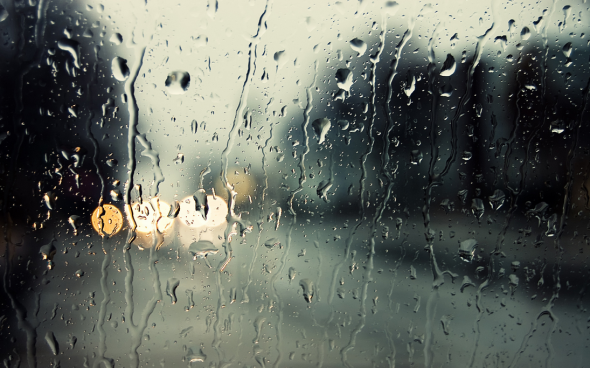 Parked-up and the heavens have suddenly opened? When you turn off the engine in an Auris, the electric windows continue to work for 45 seconds if you don't open the door.
4. The sat nav has Google Street View™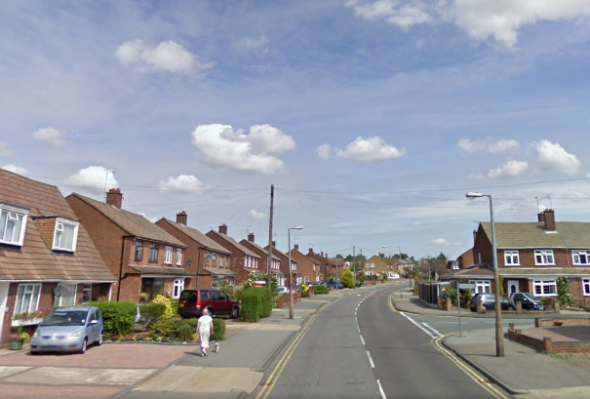 Want to know what your destination actually looks like? Search for it visually using the Street View app, and then set a route by hitting 'Go'.
5. Live radio can be rewound!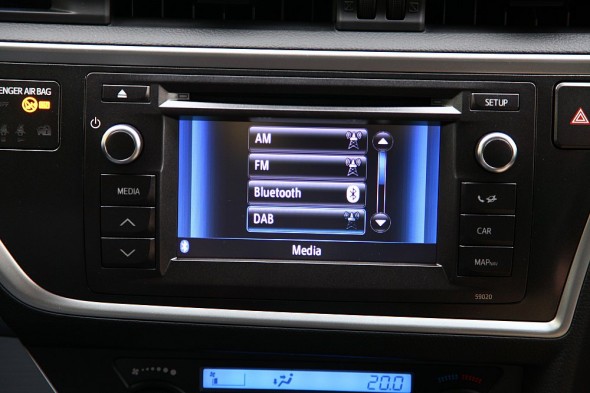 Missed a beat? When listening to DAB radio, you can rewind live radio using the Time Shift function!
6. The Auris features 'Follow-Me-Home' headlights…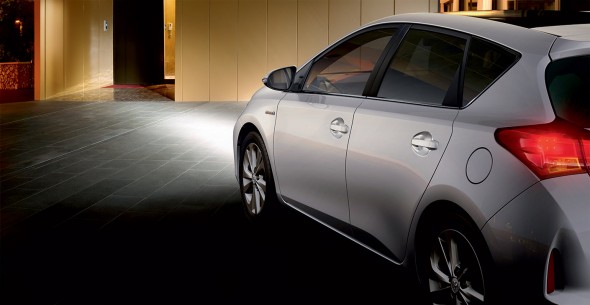 Not been eating enough carrots? Fret not! Auris has 'Follow-Me-Home' headlights to help guide you to your front door at night. They are are activated by pulling the stalk towards you when the lights are set to AUTO or O mode.
7. …And you can adjust the length of time that they stay on for!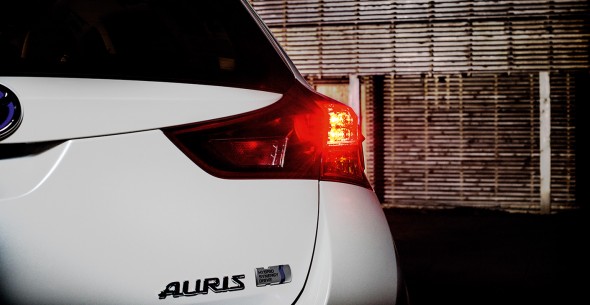 Longer driveway? You can adjust the length of time the 'Follow Me Home' headlights remain from the default 30 seconds to 60, 90 or 120.
8. It helps you park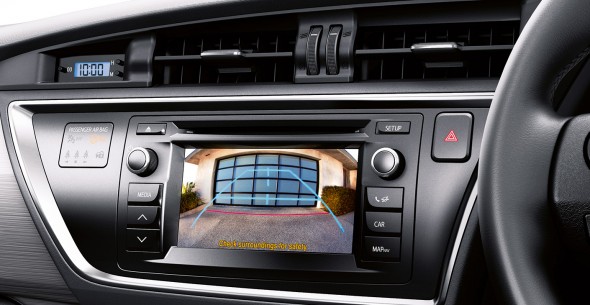 Parking not your forte? When you're less than 30cm from an obstacle, parking sensors sound continuously.
An Intelligent Park Assist system – fitted as standard to Excel models – makes light work of parallel parking. Activated using a button on the centre console, it uses ultrasonic technology to determine whether a parking space is large enough for the car and then steers the car into the parking space, while the driver controls the accelerator and brake.
9. The window and mirror demisters turn-off automatically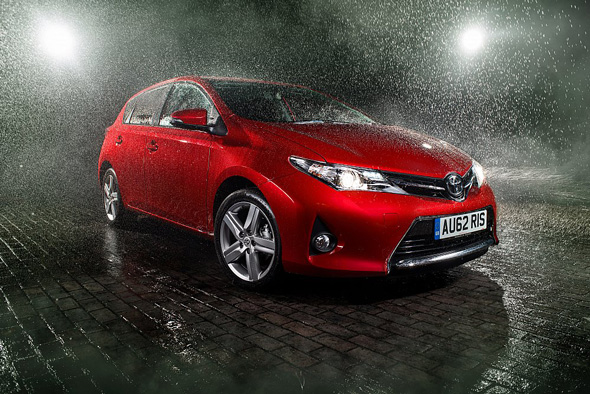 Seeing clearly now? There's no need to switch off the rear window or mirror demisters as the car will switch them off automatically dependent on time, temperature and speed.
10. The radio can be turned on without your hands leaving the wheel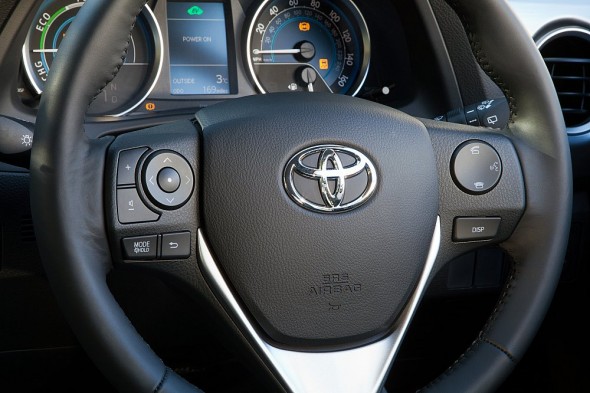 On song? Turn on the tunes without your hands leaving the wheel – simply press 'MODE' on your steering wheel and sing along to your favourite songs.
11. The indicators can be adjusted to suit your needs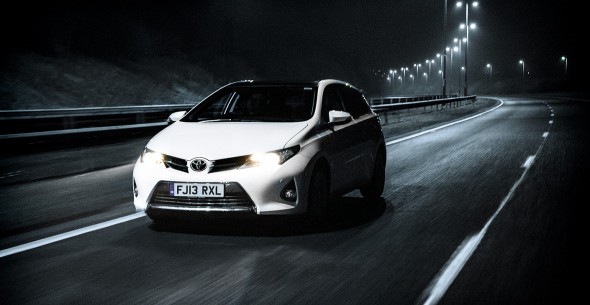 Changing lanes? Auris features lane-change indicators. Their default setting is three flashes, but they can be increased to five, seven, or turned off completely.
See also:
10 reasons to try a Toyota Auris
What are Toyota Auris owners saying about the car?
Toyota Auris review
Where next?
Further information about the Toyota Auris range is available on the designated section of the Toyota UK website. If you would like to take a test drive, leave a comment below, and we'll be in touch shortly.
*Navigation standard on Icon Plus and Excel grade models, optional on Icon grade, and not available on Active.