When it comes to safe investments, we all know brick and mortar are the benchmark for financial security. Property developer and construction company Amos Group Ltd have known this for forty years.
So you may not be surprised to find the company buys its vehicles in the same shrewd way – always looking to get a good return on their investment.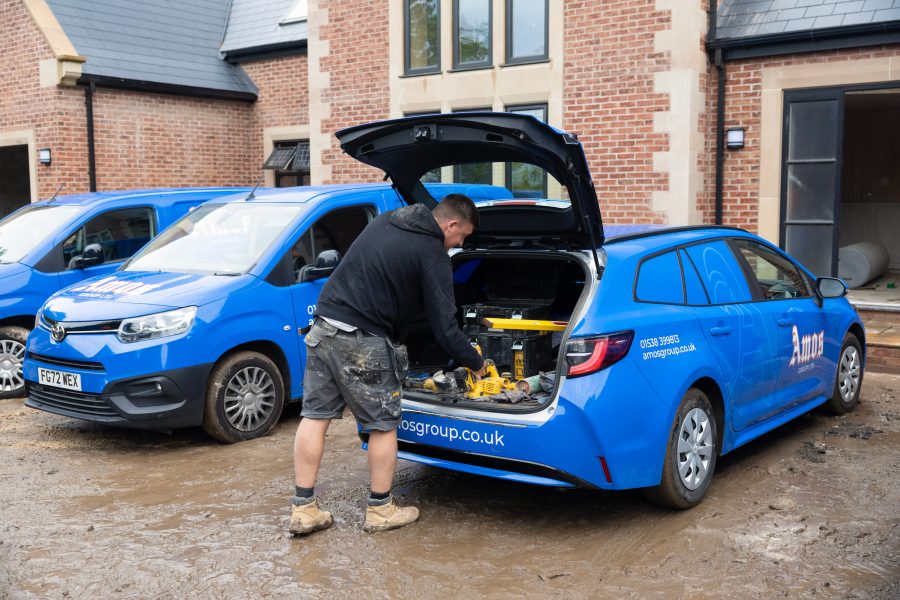 "We currently have two Corolla Commercials, two Hiluxes, eight Proace Cities and four Proace vans. And we've also just ordered 11 new Hilux pickups which should arrive next month.
"Our first Toyotas were four Hiluxs purchased in 2003, they were real workhorses – one of them lasting almost 20 years of hard graft before finally dying on us.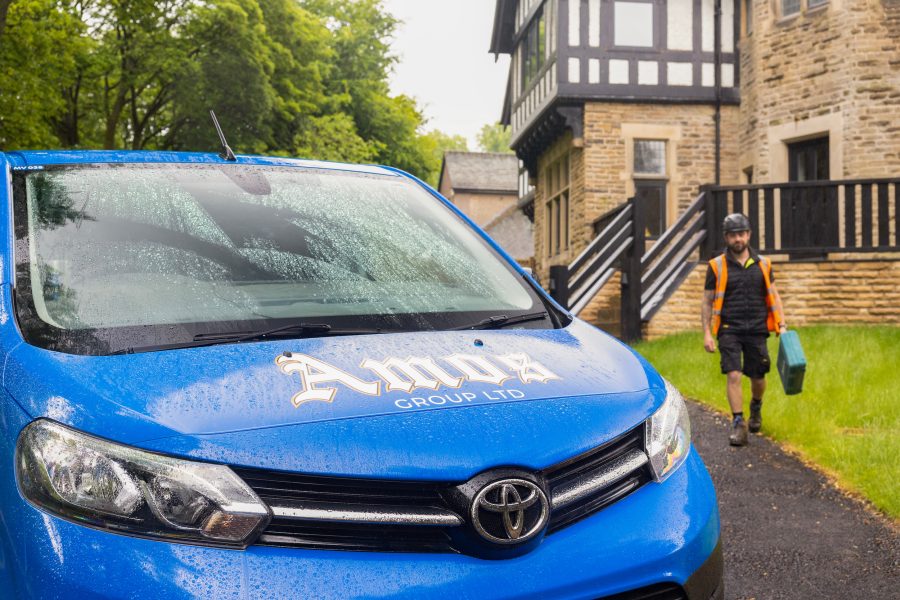 "We've found there's less downtime on Toyotas compared to other manufacturers. And there are great deals on new vehicles – especially when we buy in large numbers. We like to change our vehicles every three years and we really find the up to 10 year warranty keep value in them," explains Seth Amos.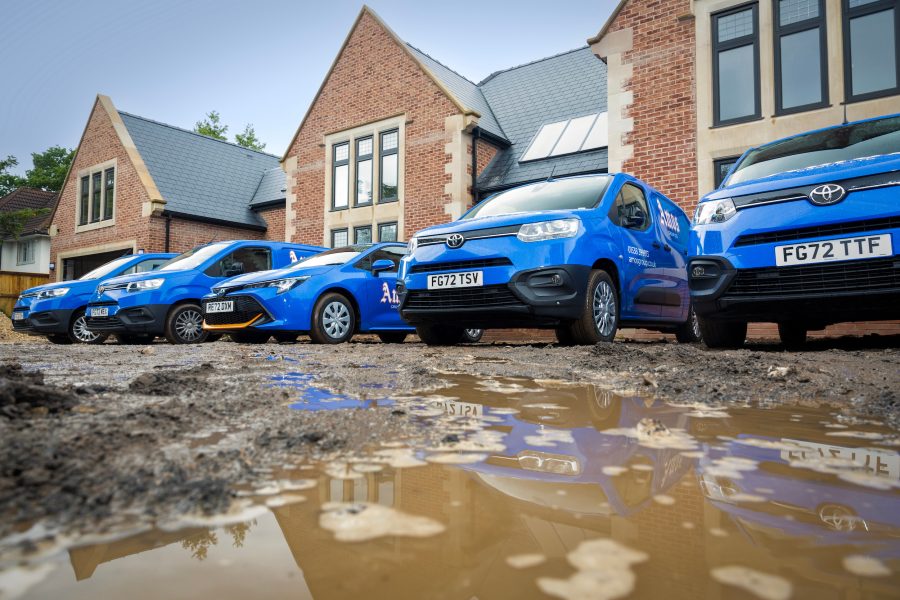 "Since adding the hybrids to our fleet – we have four Lexus and a Yaris Cross too – I've really noticed a reduction in our fuel bills. I really love driving the Corolla vans. In fact, I want to buy more of them – they're great for staff who have less kit. Although I'd like to see a third-seat option in the future."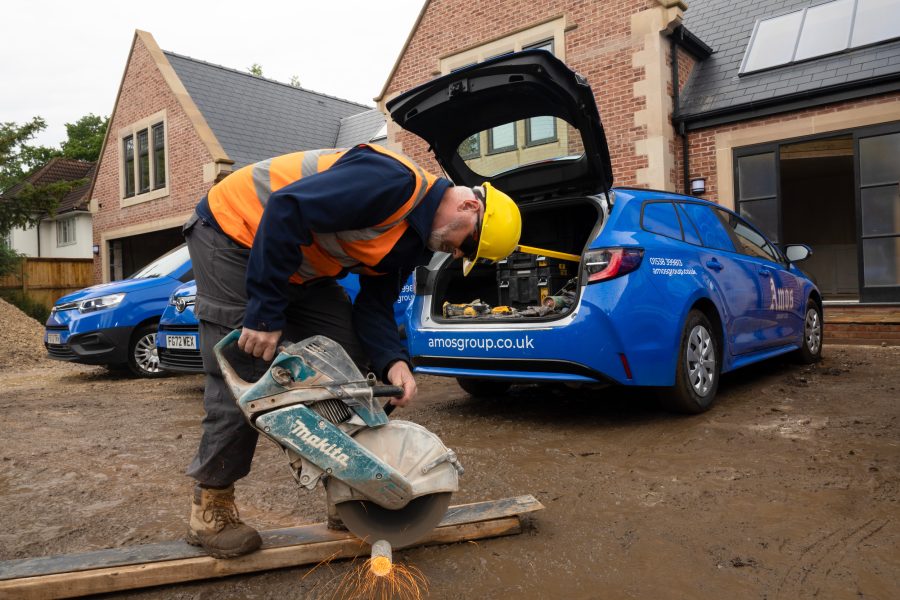 "We buy all our Toyotas from Inchcape Derby and have them wrapped in our lovely bright-blue livery at Raptor Grafix. The investment is worth it – the wraps keep the bodywork clean underneath and help keep the resale values high," says Seth.
The Derbyshire-based family firm employs 100 staff and has subcontractors working from its sites based across Derbyshire, Staffordshire, Cheshire and North Wales. They build and renovate commercial and residential properties, specialising in listed buildings within conservation areas. They also operate holiday lets and run a farm.
"I'm looking forward to getting our new Hiluxes – they're the best," he continues. "They're essential for our business. We fit them with tow bars as they often tow trailers. 
"I'm a big fan of electric vehicles – we install electric chargers at all our new-build homes. Although it's not practical for us to have electric vans yet as there's rarely any charging infrastructure at the remote brownfield sites where we work. Although I think the hydrogen Hilux that's being developed looks very interesting." said Seth.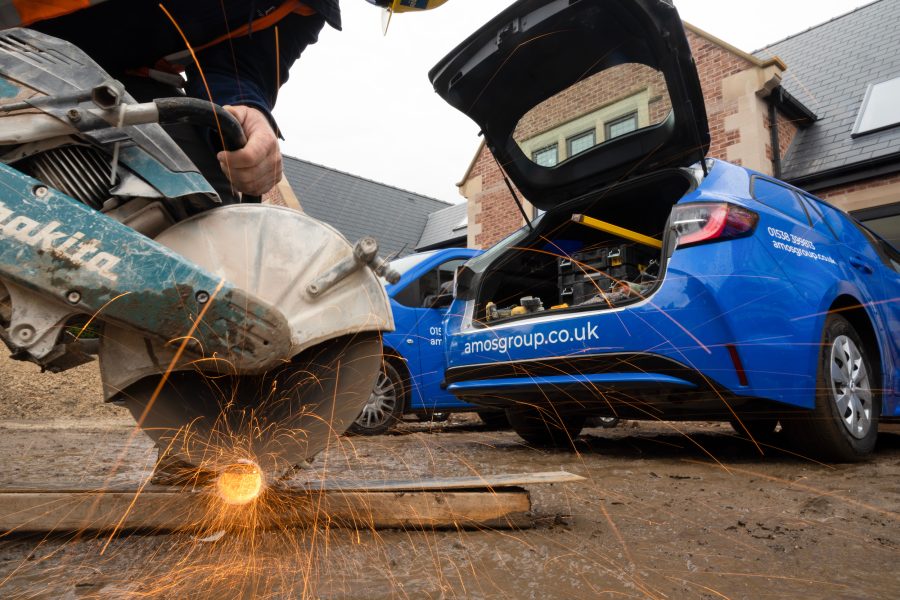 For Amos Group Ltd, buying Toyotas for their reliability and as an investment for their business, really has become a 'safe as houses' financial decision.
All information was correct at the time of publishing.