Blood Bikes is an unsung member of the National Health Service, delivering vital medical supplies and more with rapid response vehicles. Two such vehicles have recently been added to its fleet courtesy of The Toyota Manufacturing UK Charitable Trust to coincide with Toyota's 30th anniversary of manufacturing in the UK.
Blood Bikes Wales received funding to purchase a new motorcycle – which was named 'Carina' after the Carina E, the model name of the first car to roll off our Burnaston production line 30 years ago. In addition, Derbyshire Blood Bikes received a Derbyshire-built Toyota Corolla Hybrid.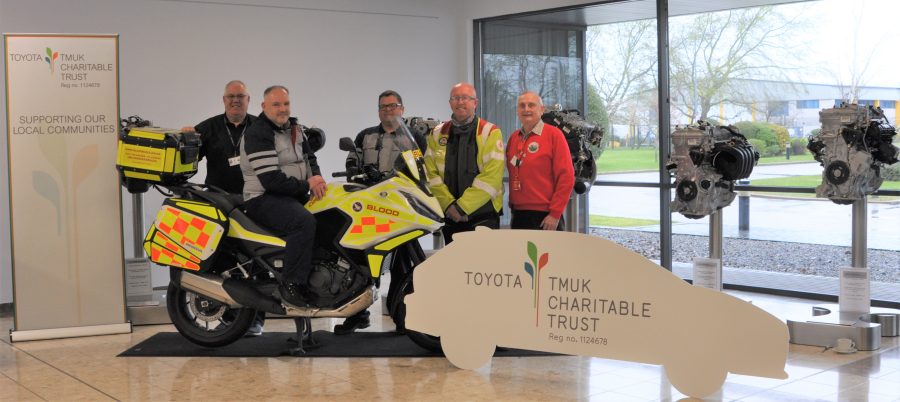 As part of the nationwide Association of Blood Bikes, both charities provide a professional rapid response medical transport service to the NHS, free of charge. Members transport blood, platelets, samples, surgical instruments, human donor milk and many other clinical products all over Wales and the Midlands.
So the next time you see a blood bike vehicle on the road, look out for Carina if in Wales and a Corolla Hybrid if in Derbyshire and remember that the rider is a volunteer, working to professional standards and providing an essential service to the NHS.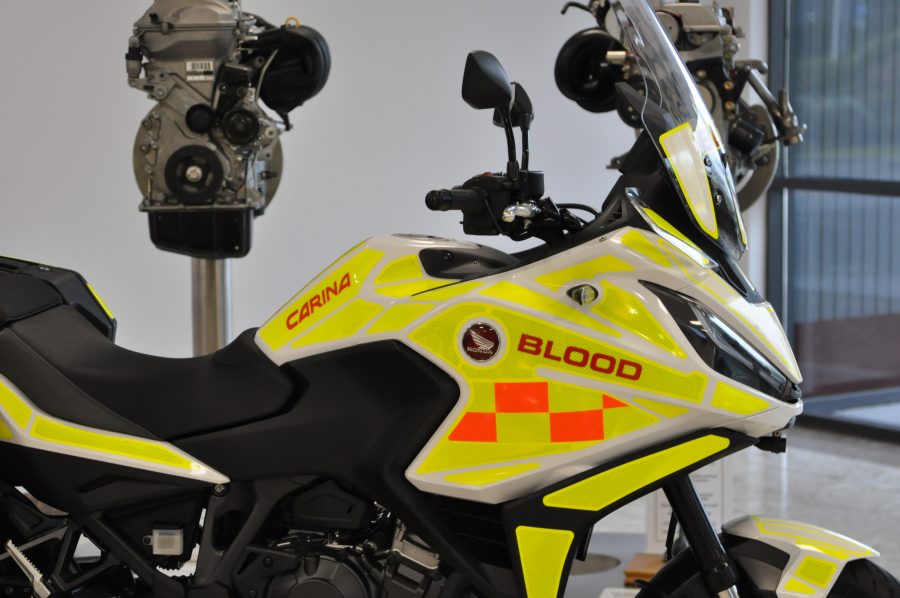 Tim Freeman, trustee for the Charitable Trust and Deputy Managing Director at Toyota Manufacturing UK commented "It is an honour and a privilege to be able to support the crucial work that Blood Bikes do in our local communities, and we hope that both vehicles will make a strong contribution".
Chris Jones, Blood Bikes Wales, said "This bike will allow the North East Wales group (Wrexham) to continue to serve the NHS in the area. Without this very kind donation from the Toyota Manufacturing UK Charitable Trust, we would struggle to maintain the level of service we strive to offer. In the short time we have had the motorcycle, it has already covered 2,500 miles".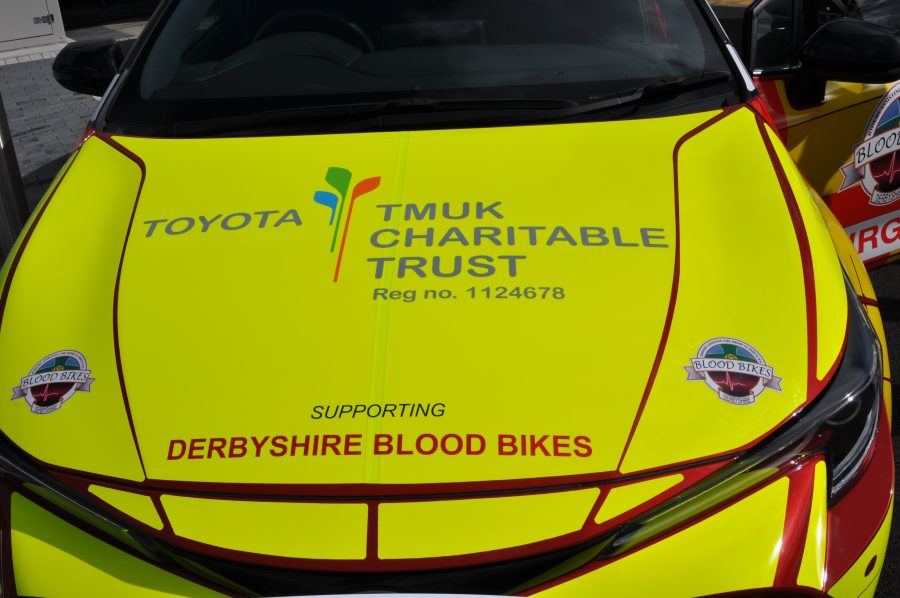 Mark Vallis, Derbyshire Blood Bikes said "Derbyshire Blood Bikes covered 239,000 miles in 2022, the same distance from the earth to the moon! And we're over-the-moon with this latest addition to our fleet as we step towards a greener future for our service. The Trust has made a number of previous donations in support of Derbyshire Blood Bikes, but this is by far the most generous – we're proud to be using a Toyota"!
Donations are made every year. So if your charity wants to be considered for a community grant, applications will be accepted between October and November 2023. More information can be found here.
All information was correct at the time of publishing