The Staffordshire Moorlands is the sort of place where you will want to wear your big coat. You may need your hat and gloves too. The area is prone to being a little more than chilly. And it snows. It snows a lot. Which can make medical emergencies a bit tricky. Luckily though, there is a Land Cruiser ambulance which roams these roads.
Nestled down in a valley, sheltered from the worst of the weather is Butterton. An elegant church spire, resembling a delicate upturned icicle, overlooks the chocolate-box village scene. Sally Stickland splashes gently through the icy ford which flows along an ancient cobbled road. She is driving a Toyota Land Cruiser.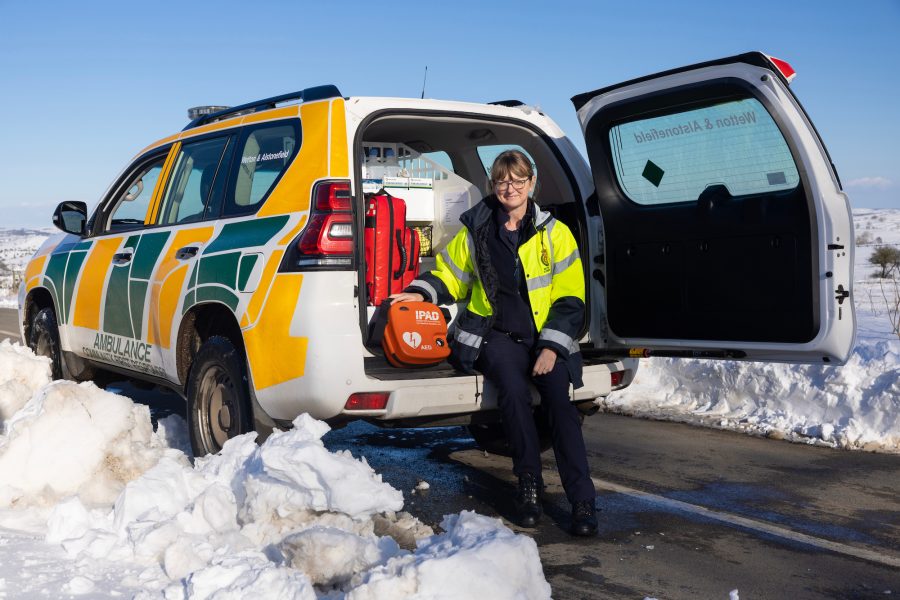 She is one of a team of eight volunteer First Responders who drive the Toyota whatever the weather. Working to support the West Midlands Ambulance Service, their job is to reach patients and offer medical care in this remote rural area – often more quickly than full-size NHS ambulances and crew can arrive. The team also use their four-wheel drive to transport patients from difficult-to-access locations to an ambulance or helicopter.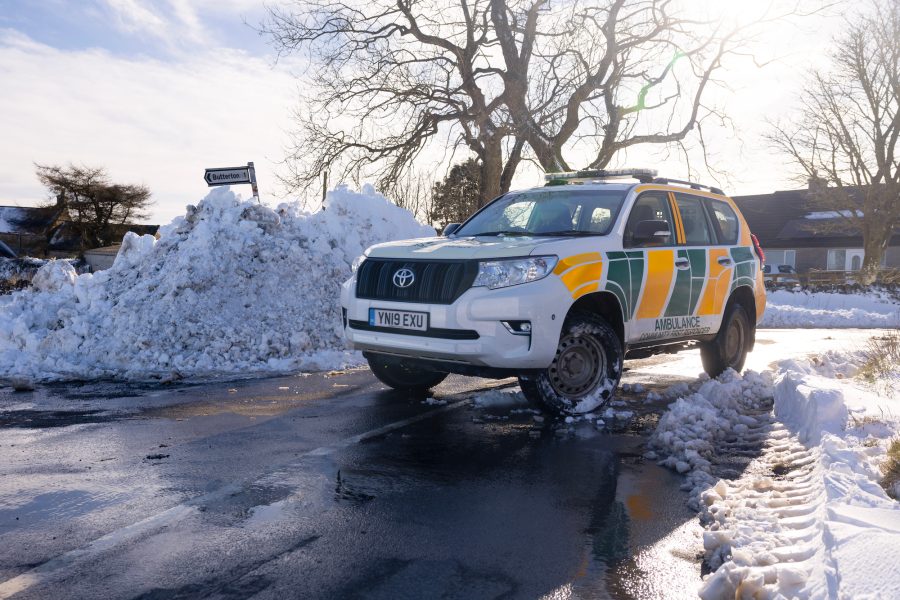 Set up in 1999, Wetton & Alstonfield Community First Responders are now on their third Land Cruiser.
"We bought this one in 2019 and will probably keep it for ten years – as we did with the first two," explains 57-year-old Sally. "It has a patient transport stretcher in the back – so it's classed as an ambulance and we didn't have to pay VAT on it.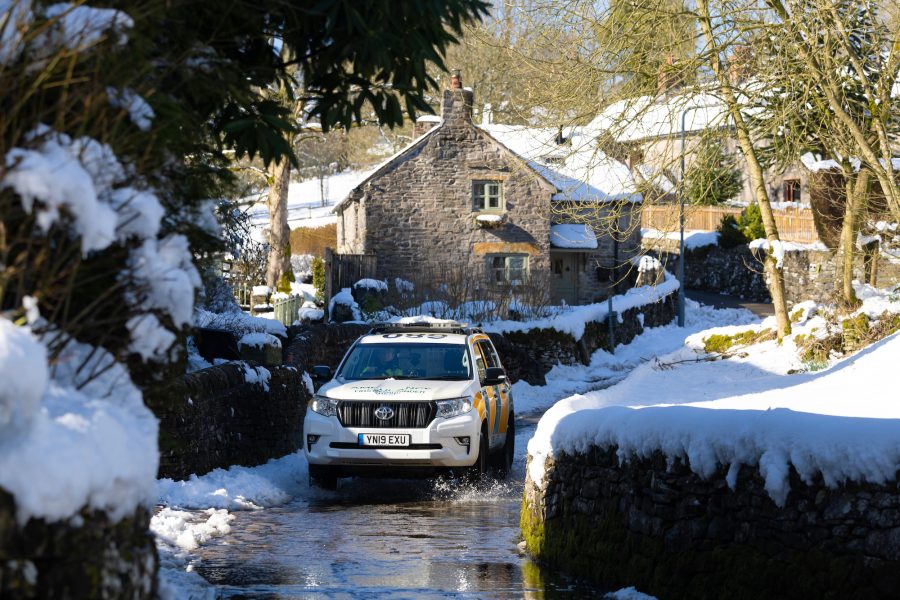 "It's already done 17,000 miles. It's automatic so we can answer the radio easily while driving. It's easy to drive and responsive when needed. It gets us to where we need to go, whether that's along country lanes, muddy tracks or through rivers and snow.
"Its four-by-four ability works well in snow – plus there is hill descent control for all our steep hills and it has good ground clearance too.
"I once treated a collapsed patient in the snow until the helicopter arrived. Our nearest hospital is in Stoke and that's a 45-minute drive from here – on a good day," she added.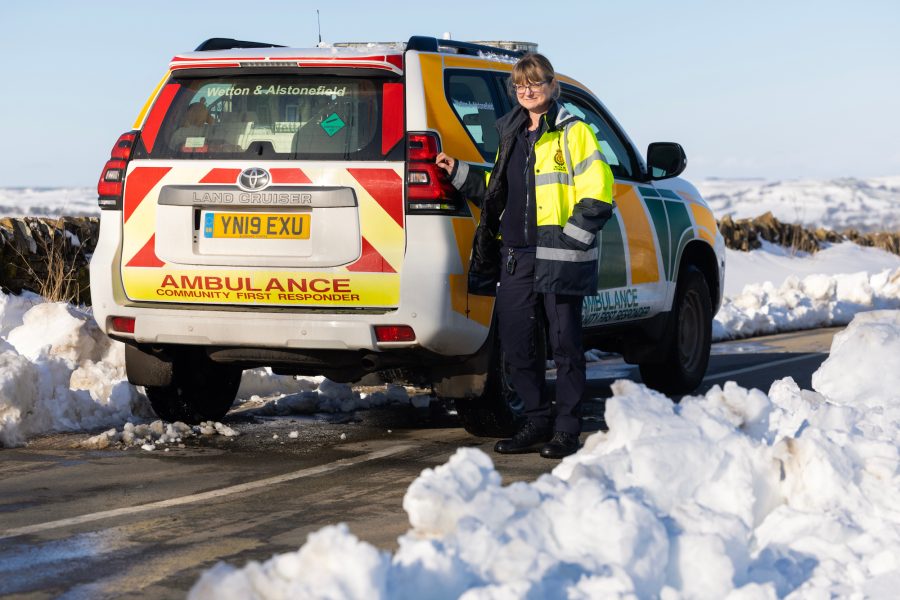 The Land Cruiser Ambulance is fitted with Dunlop Grandtrek AT20 tyres. It is maintained and paid for entirely by charitable donations. "There are village fundraising events, parties and collections at funerals," said Sally.
The Responders on duty have a direct radio link to the ambulance service dispatchers. When a 999 call is received in their area they are immediately contacted and asked to attend the call to provide emergency medical care until the paramedic, ambulance or air ambulance arrives.
Calls can range from minor injuries to cardiac arrests, road accidents, heart attacks, fractures and anything in between.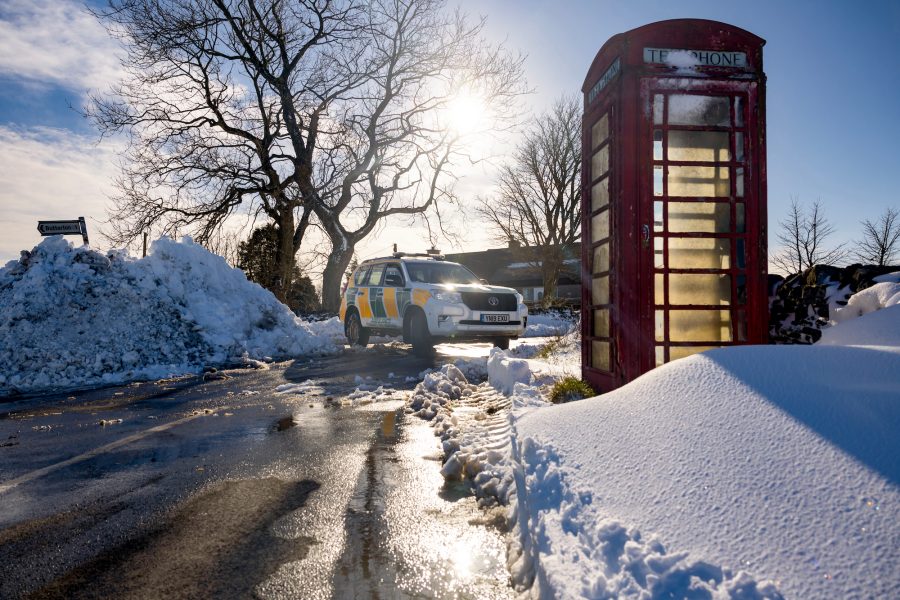 "We carry a lot of equipment including a defibrillator, oxygen, suction and even a couple of teddies for children.
"It's the basic model which we bought new from Burrows Toyota – they gave us the best deal at the time. We had reversing sensors added, and had the rear seats removed so we could fit all our kit in."
So next time you head out wearing your big winter coat, spare a thought for the First Responders who are on-call in case you need them. Although if you are in the Staffordshire Moorlands we recommend contacting a Toyota centre for a test drive rather than getting a ride in the back of Sally's Land Cruiser.