Assembling a 22-strong Corolla Commercial fleet was a no-brainer for Adam Hailes. When he joined Barlows as Fleet Manager last October he was already a Corolla fan. Within a month of working for the Cheshire-based electrical, plumbing, heating and security installation company he had ordered ten Corolla Commercials – and he has since bought another 12.
"I'd driven Corollas in my last job so I knew I liked them. We were in the market for some car-derived vans and wanted to try the Commercial version.
"Within a week of sending an email to Lindop, we had a demonstrator, which they let us keep for a month. They've been great – so adaptable to our needs – we like to work with local businesses. We trialled the demonstrator across all our UK depots. Originally many of our drivers were dubious about driving the automatic hybrid but they all ended up loving them and asking for more.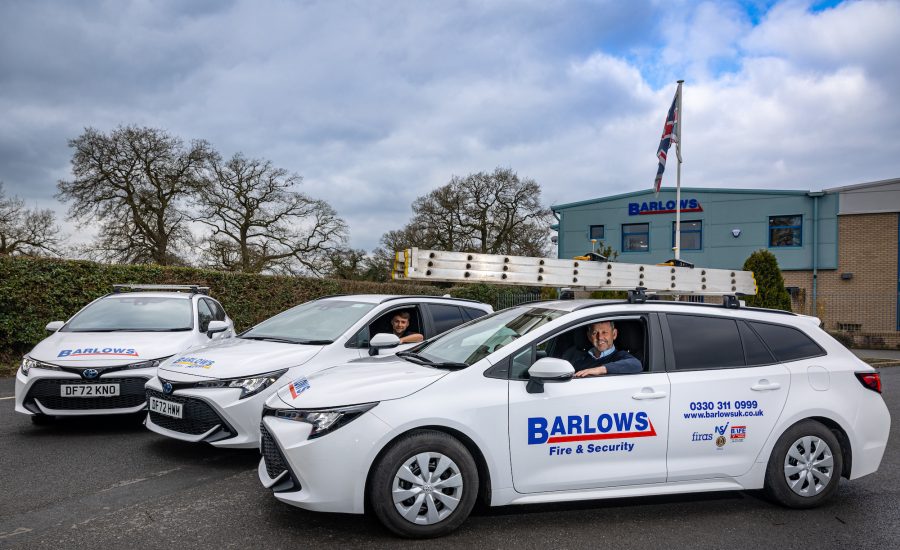 "They are great in terms of fuel economy, drive incredibly well and look unbelievably professional. They're also big enough for our engineers' and contract managers' equipment – including their step ladders.
"Options-wise, they've all been fitted with tinted windows. Eight have roof racks needed for our longer ladders. And each one has been fitted with a 70mph speed limiter. The safety of our drivers and other people on the road is a priority for us. A speeding van wouldn't look good and is a horrendous advert for the business.
"I also really value the MyToyota app – it's become a big part of my Corolla Commercial fleet management. It lets me track the vans and gives me accurate, live, service and maintenance updates," explained Adam.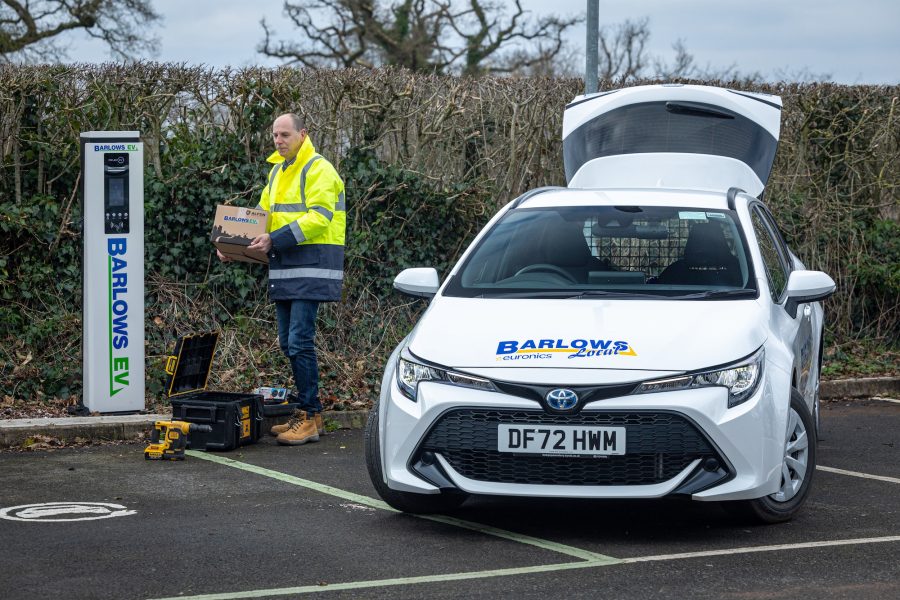 Barlows, a nationwide family-run business founded more than seventy years ago, has recently also begun installing domestic and commercial chargers for electric vehicles. Their mission is to help people and businesses make the switch to cleaner, more sustainable energy. Some of their Corolla Commercials will be used for these installations.
Managing Director, John Barlow, said: "Our turnover has increased from £30M to £40M in the last year. So we are in constant need of more staff and vans. With the global chip shortage still affecting supply, we're likely to keep our vehicles for a couple of years longer than we used to. So warranties, reliability and residual values on higher mileage vehicles are now more important than ever. Toyota is a superior brand and should accomplish this really well for us. They're also lovely to drive.
"The hybrid Corollas, combined with speed-limiters help to minimise Barlow's carbon footprint. We are also reducing our overall mileage by employing more engineers and therefore allowing them to operate in smaller geographical areas."