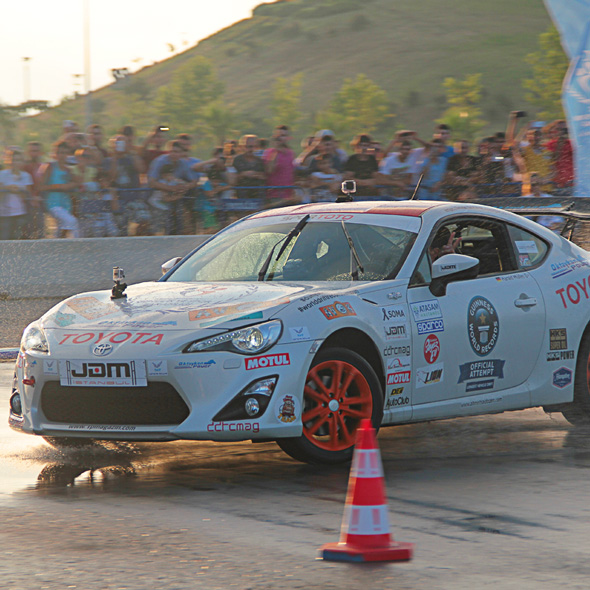 German driver Harald Müller has set a new Guinness World Record for the longest vehicle drift, by drifting for an incredible 89.55 miles (144.126km) – and he achieved the record in a Toyota GT86.
The record was set at Samsun in Turkey on 15 July. The attempt took place on a track that measured 235.5m and Müller managed to complete 612 laps in 2 hours, 25 minutes and 18 seconds driving a standard Toyota GT86.
Under Guinness World Record rules, any type of vehicle may be used for an attempt, with a drift defined as being performed when there is a speed differential between the driven wheels of the vehicle and its ground speed.
The almost 90-mile drift smashes the previous record of 11,180 metres that was held by Lebanese rally driver Abdo Feghali that was set in 2013.
See also:
10 things that make the Toyota GT86 special
Toyota GT86: 'The Real Deal' in the Real World
Toyota sports cars past and present head to the Welsh hills
Where next?
To find out more about the Toyota GT86, or to arrange a test drive, visit the dedicated section of the Toyota UK website.