It may be as much of an Eighties icon as Joan Collins in shoulder pads or Limahl's ridiculous haircut, but the Toyota MR2 (or Mid-Ship Runabout Two Seater) had its origins in the fuel crises of the early Seventies when the company realised there was a strong market for a car that would be fun to drive, but also frugal on fuel. But should you consider a used MR2 Mk1 and can this diminutive Toyota deliver thrills on the road today? Let's take a closer look.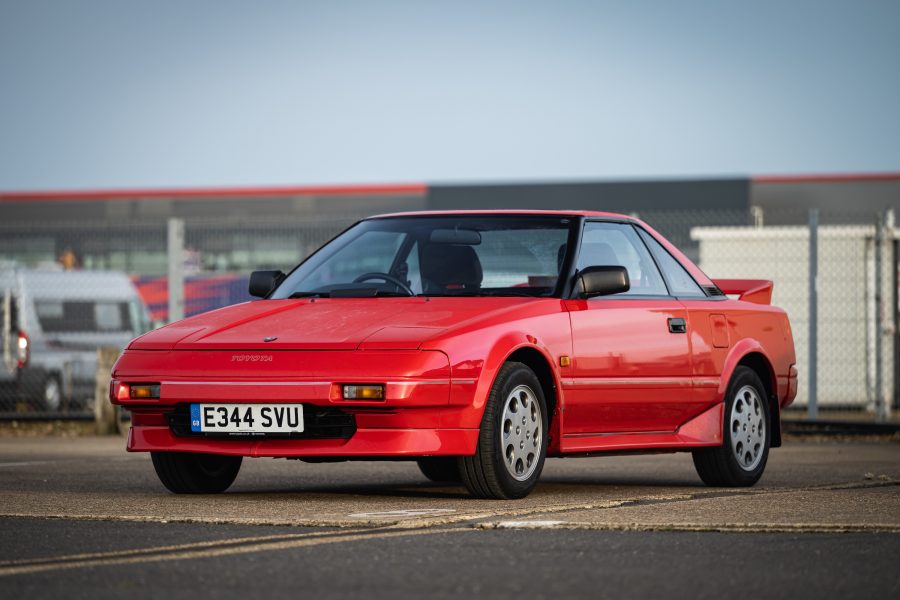 A potted history
It would be 1979 before the idea of a new fun but frugal model met with agreement within Toyota, and the origins of its mid-engined layout lie with Toyota test drive engineer Akio Yoshida, who took it upon himself to investigate the best place to put the engine, which he established was bang in the middle.
An extensive prototype testing regime in Japan and the USA followed, with former F1 driver Dan Gurney heavily involved in the development. In 1983, it was nearly ready and was shown at the Tokyo Motor Show as the SV-3 concept, to global acclaim. There was a Toyota with true sports car styling and one that was technologically fascinating to boot.
Now read our full MR2 history
It was the first mass-produced mid-engined car to come from a Japanese manufacturer, and although much of the MR2's development is often attributed to Lotus, the reality is far from that – Lotus was involved in the rear suspension design, but an allegiance between GM and the British company led to the Toyota relationship being curtailed early on.
It made little difference, as when the MR2 went on sale in 1984 as a baby brother to the Celica and Supra, it was a revelation, universally praised for its 44:56 weight distribution, nimble steering and chassis control.
It ran until 1990, with a minor facelift (unofficially known as the Mk1b) in late 1987, which brought in some engine improvements, better brakes and reprofiled front and rear bumpers, rounding off some of the MR2's straighter edges and adding subtler alloy wheels and badges.
Today, Mk1s (also known as W10s) are rare cars – they are, after all, over 30 years old. But they're also rapidly rising in collectability. If you want a classic Toyota that's eminently usable, it's a great piece of Eighties iconography.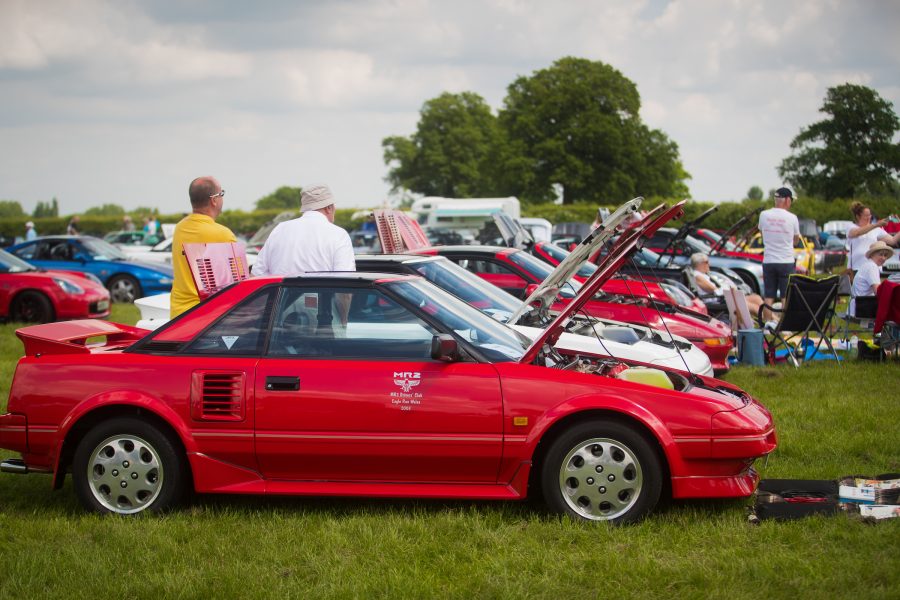 Used MR2 Mk1 – checking the bodywork
Probably the most important inspection of any potential buyer is to check for corrosion. Like many cars produced during this era, early MR2s are prone to corrosion later in life and you need to check them thoroughly before purchase.
Starting at the front, try to get your head underneath and check out the cross member behind the car's nosecone because it can rot away. Look through the air intake and behind the headlamps as well as reaching behind the bumper and feeling as much of it as you can – if it feels 'crunchy', that is bad news.
With the front boot open, remove the spare wheel and plastic liner and check all exposed bodywork for corrosion, as well as the heater piping while you're there. Also, look at the headlight mechanisms – the pop-up lamps are a cool feature, but they can also be a water trap and the mechanisms can corrode.
Read an owner's opinion on the MR2 Mk1
Moving along the car, look at the windscreen surround and front edge of the roof, as rust here will be difficult to sort out. If the car is a sunroof model check for corrosion due to blocked drain tubes, and if it's a T-Top look for bubbling or rust damage where the roof panels slot into place.
If the top of the car is good, it's a start, but it's the bottom that's most important so next check the sills. With both doors open, look at the top side of the sills and reach underneath on both sides, paying particular attention to the jacking points. Also, look inside the door shuts at the conditions of both the A and B-pillars, which are the structurally most important parts of the car's body.
Moving along the flanks, check the rear wheel arches for corrosion as they're notoriously prone to decay – though rear wing panels are still available directly from Toyota.
At the rear, look closely at the rear lower panel and the subframe mounting areas, which are also prone to damage.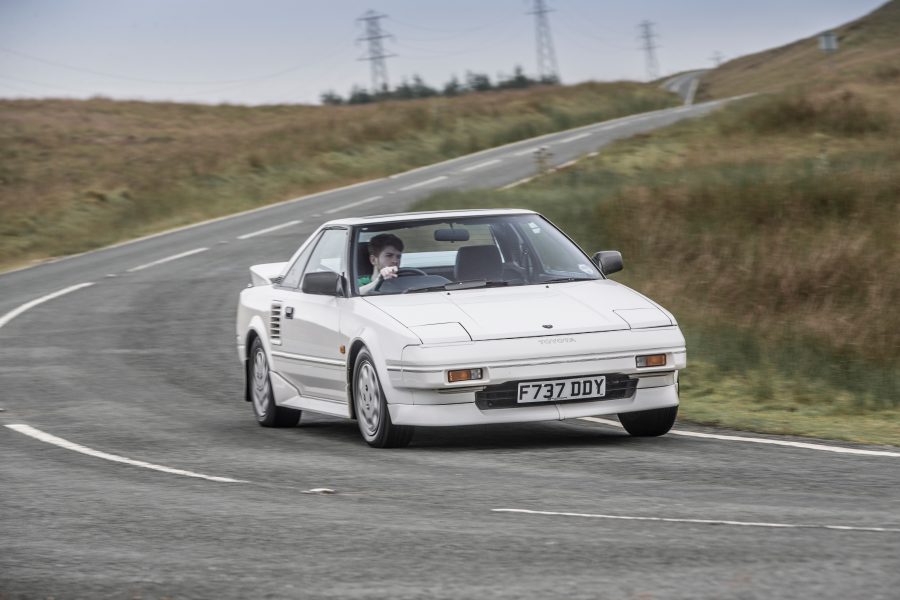 Used MR2 Mk1 – checking the engine bay
The 4A-GE engine in the Mk 1 is a generally durable unit providing it's been properly maintained. Cam belt replacements are every 60,000 miles or five years so if there's no recent evidence of a change, then factor that into your budget and get it done ASAP, especially if the rest of the car is good. It's not a mammoth job providing you can get the car on a ramp, so this may mean you need to use a garage rather than DIY.
Read about the MR2 in motorsport
Small oil leaks are common and rarely worth fretting over (the O-ring around the distributor is rarely without an oil stain) but heavy leaks, which lead to engine bay smoke and/or excessive dripping are a much bigger deal. If a car leaves a puddle of oil behind it, not only is it dangerous but it can also indicate corrosion to the sump pan, which can become porous with age.
Check the exhaust manifold for leaks, which are manifested by a 'chuffing' at idle. Replacement is a fiddle as although parts aren't expensive, access is truly awkward.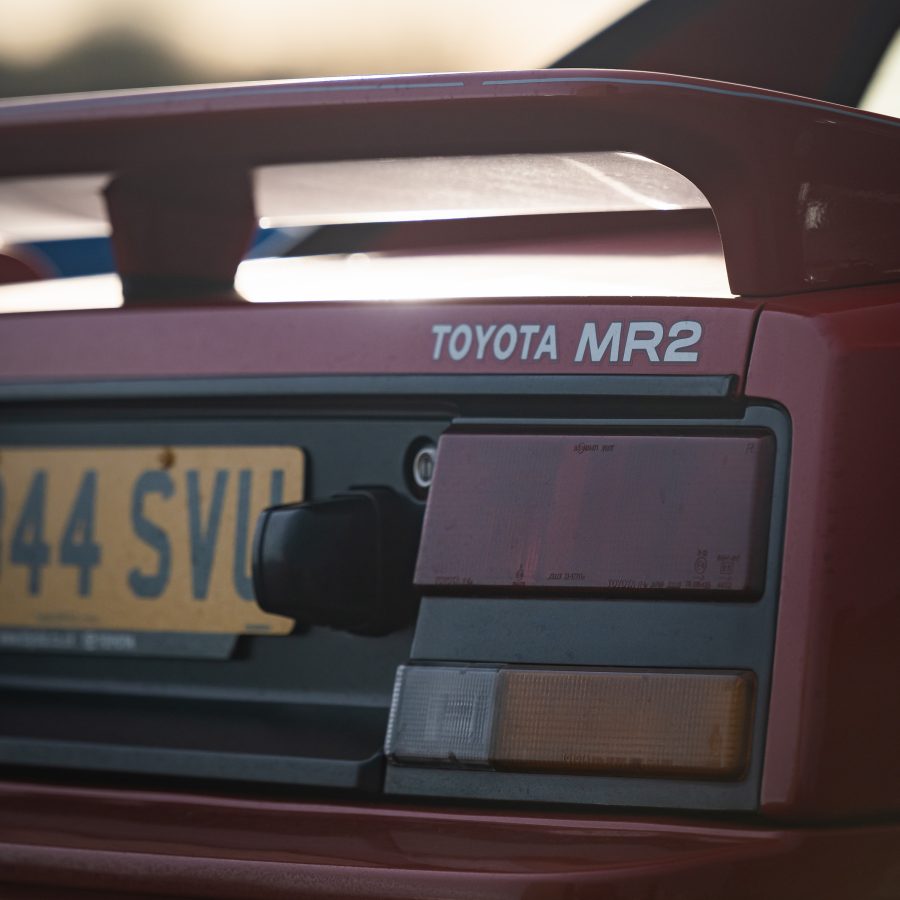 Used MR2 Mk1 – inside the cabin
Things are a bit cramped inside the cabin as you'd expect from a pure two-seater, but nevertheless, the MR2 Mk1 has a comfortable driving position, with a legs-stretched, arms-bent poise.
It's mostly pretty durable in there and providing it's clean and well-presented the cabin is quite a pleasant place to be compared with many less-refined sports cars.
The most important checks are the condition of the fabrics (a lot of trim is no longer available) and also a few other bits that you might not realise can be troublesome. The electric window switch pack, for example, is all but unobtainable as a used part and is prone to failure, leading to an irritating and difficult to fix fault.
A non-functioning heater fan is equally common, but the issue is normally the resistor pack giving up the ghost. This is cheap to replace and is easily accessible behind the glove compartment.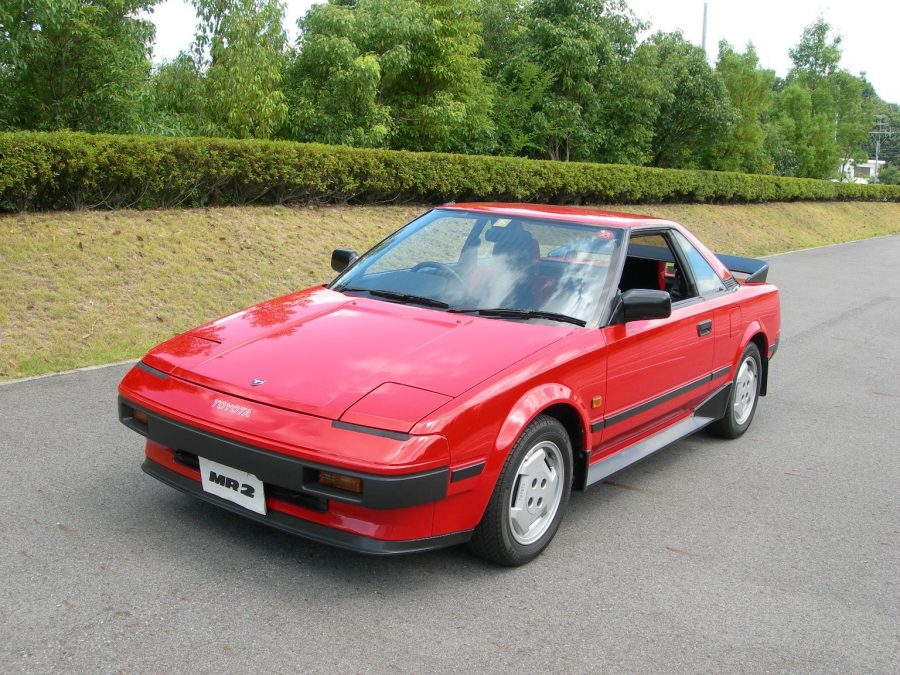 Should you buy one?
So you want one? We don't blame you. After all, the MR2 is one of the enduring Toyota legends and the Mk1 is the most iconic of the lot.
The challenge is finding one – they're thin on the ground these days, and those who own them generally love them, which means getting your hands on a good example isn't going to be easy.
Find that car, though, and it'll be just the thin end of the wedge. Spend some time with it, get to know it and learn how to enjoy it and there's no going back. It's a cool thing to own, a safe investment and an absolute hoot to drive.
Given the MR2's cult status, it is little surprise that several dedicated enthusiasts' clubs have developed. Before you buy, consulting the experts at organisations such as mr2dc.com could be shrewd.
Toyota MR2 Mk1 technical specification
| | |
| --- | --- |
| Engine 4A-GE, four-cylinder in-line, water-cooled, 16-valve DOHC, mid-mounted, rear-wheel drive | |
| Engine capacity 1587cc Bore and stroke 81mm x 71mm Compression ratio 10:1 | |
| Max power (DIN) 121.9bhp @ 6600rpm Max torque (DIN) 1`04.8lb ft @ 5000rpm | |
| 0-60mph acceleration 8.1sec Maximum speed 124mph | |
| Fuel capacity 40.9 litres Fuel system electronic fuel injection Battery 50Ah Alternator 60 Amp | |
| Transmission 5-speed synchromesh Clutch Hydraulic Diameter 8in Final drive Hypoid bevel Ratio 4.313:1 | |
| Transmission ratios, 1st 3.166; 2nd 1.904; 3rd 1.310; 4th 0.969; 5th 0.815; Reverse 3.250 | |
| Suspension, front and rear MacPherson struts, coil springs, anti-roll bar Shock absorbers Gas filled | |
| Steering type Rack and pinion Ratio 18.0:1 | |
| Brakes, front and rear Discs (front ventilated), dual circuit, servo-assisted; Diameters 9.6in (f); 9.5in (r) | |
| Wheels 5.5JJ alloy Tyres 185/60 HR 14 | |
| Overall length 3925mm Width 1665mm Height 1250mm Wheelbase 2320mm Front and rear track 1440mm | |
| Ground clearance 140mm Turning circle 9.6m Kerb weight 975kg Towing capacity 1000kg (braked) | |
| Technical specification taken from original Toyota GB press information | |