Toyota People… is a series that celebrates individuals with a special enthusiasm for Toyota, whether that is related to its vehicles, philosophies, or manufacturing processes.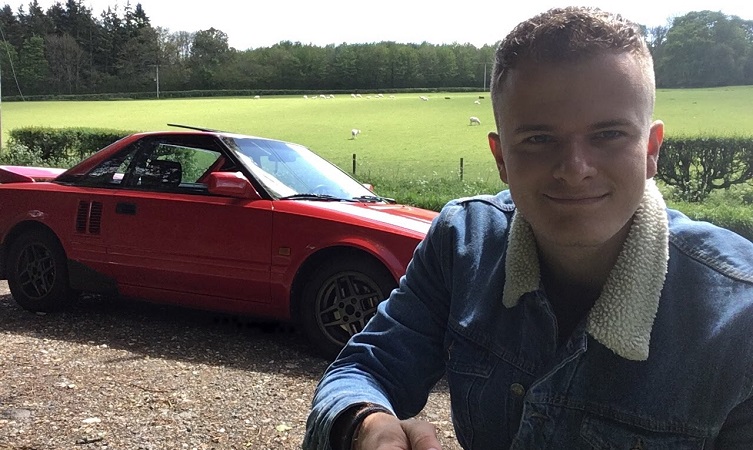 Toyota People: Koen Beckers
Before submitting his thesis later this year, automotive engineering student Koen Beckers decided to combine his passions – travel, exploration and 1980s Toyota models – and embark on an epic grand tour of the British Isles.
Read more: Joel Clark, hand-cut vinyl artist
Accompanying Koen on this 5,000-mile journey from the flatlands of The Netherlands was his prized Mk1 Toyota MR2. Perhaps not the most obvious choice for carrying a month's worth of luggage… or accommodating Koen's six-foot, five-inch frame. So let's find out how he got on.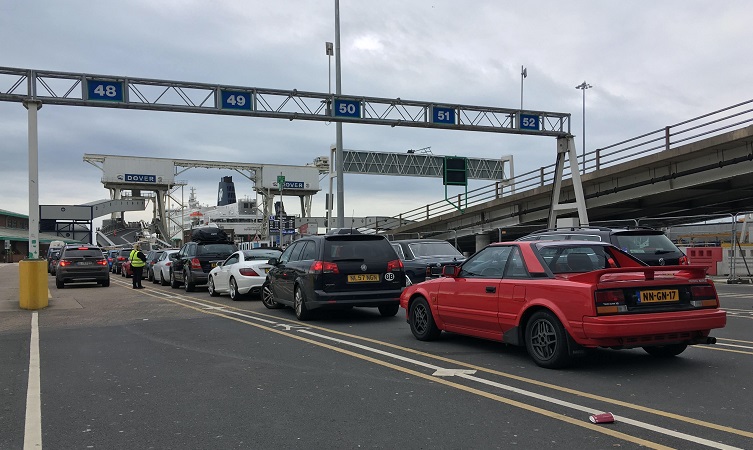 What first attracted you to Toyota models from the Eighties?
Koen: "I really like the styling of cars from that decade – very square, sporty and aggressive-looking but in a subtle way. I'm a Japanese car enthusiast in general but more specifically a Toyota fan. There is just something about classic Toyotas that I find attractive. Their reliability has definitely been proven on this trip, but they mean more to me than that. I also find the history of Toyota really interesting, being the company that started lean manufacturing, which has played such a big role in the automotive industry as a whole."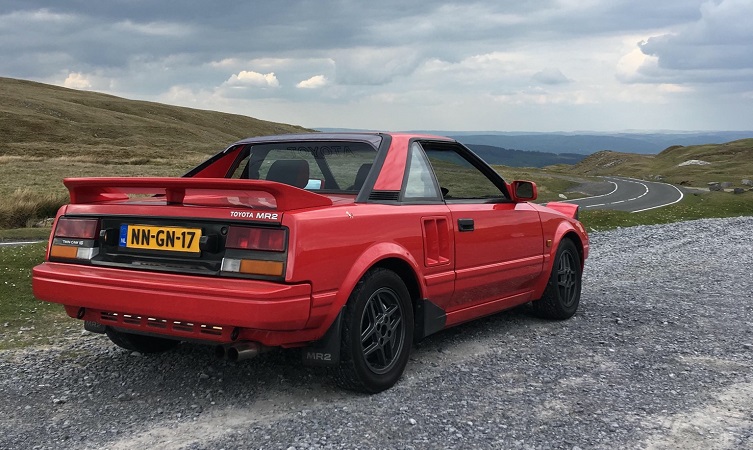 And of these models, you went for a Mk1 Toyota MR2…
Koen: "The unusual aspects of the MR2 appealed to me: rear-wheel drive, mid-engine layout and the fact it's a model rarely seen in The Netherlands. I've owned the car for three years now, and it still puts a smile on my face every time I drive it. The steering is sharp, it corners like it's on rails, and the 4A-GE engine is the same as found in the AE86 Corolla; it revs all the way to 7,600rpm and creates a beautiful soundtrack. I also find it quite funny that my car was built around eleven years before I was even born."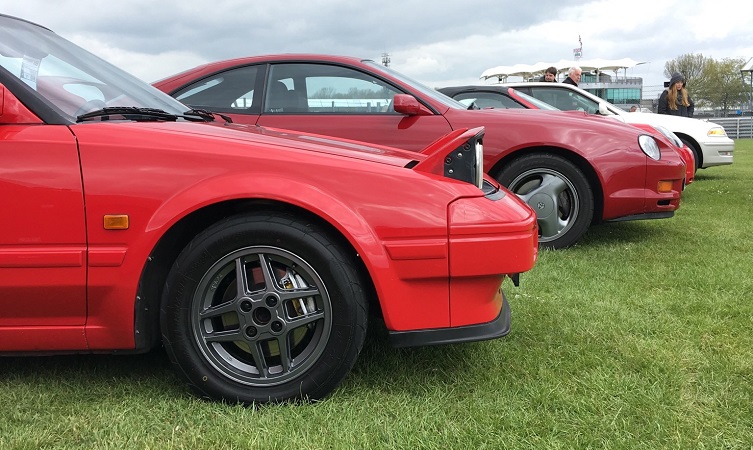 Can you tell us about your particular car?
Koen: "This was only the second example I went to see – a 1985 Mk1 Toyota MR2 in Super Red. Apparently, it was resprayed about seven years ago, so the bodywork was in pretty good condition. But I think that during this time it lost the black bumpers and side mouldings usually found on early models. That might be something I'll change in the future…"
What have you done to the MR2 since buying it?
Koen: "My goal has always been to maintain the original look but improve the car with original and aftermarket parts, as and when needed. One of the first things I did was swap the steering wheel for a smaller one so I could fit my legs underneath.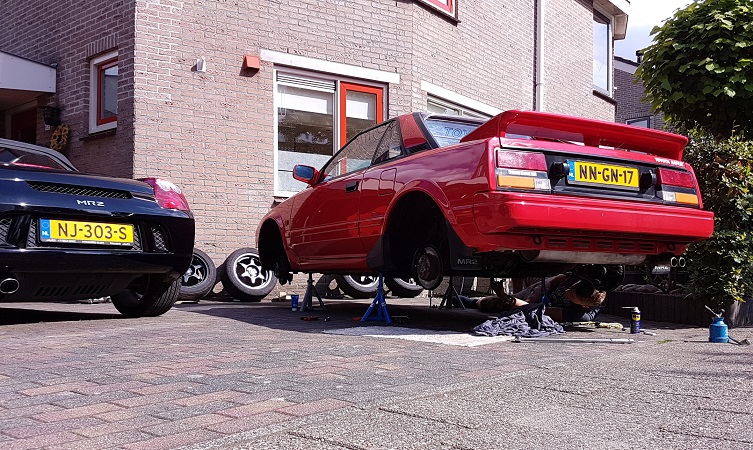 "After that, a leaky shock absorber gave me the excuse I needed to tackle the entire suspension system. I changed all the rubber bushes to polyurethane items and installed an aftermarket shock and spring combination recommended by the MR2 community. I also replaced the top mounts with camber adjustable ones and applied TRD's stage two geometry settings.
"A leak in the exhaust then led me to buy a stainless steel replacement, and I switched to the larger OEM brakes fitted to later Mk1 Toyota MR2s – a pretty common upgrade.
"During last winter I fixed many of the remaining issues, such as installing new silicone coolant hoses, fitting a new starter motor, and switching the original gearbox for the six-speed unit with limited-slip differential from the Mk3 MR2. I also fitted a new clutch, lightweight flywheel and master cylinders at the same time.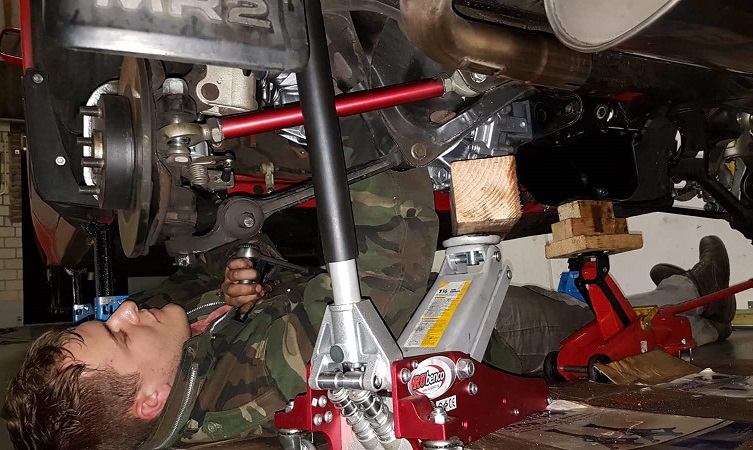 "My final addition was for the outside look of the car. I'd been searching for ages on Japanese auction sites for a set of retro alloy wheels from the Eighties, so when these TOM'S Igeta alloys came up, I bought them straight away. When they finally arrived I had them powder-coated in gunmetal grey and wrapped in semi-slick tyres."
What gave you the idea to take on a European road trip?
Koen: "Last year I went on a road trip with my father to Land's End in Cornwall and fell in love with the English countryside. We drove around 2,500km in my Mk1 Toyota MR2 and his Mk3 MR2 with no issues whatsoever, so I was confident in extending the journey to Wales and Scotland this year and testing my 34-year-old car on my own on some of the best driving roads the country had to offer.
"I postponed my thesis and gave myself a month to make the trip and gain experience with travelling, meeting new people and practicing my English. I have no regrets about it at all."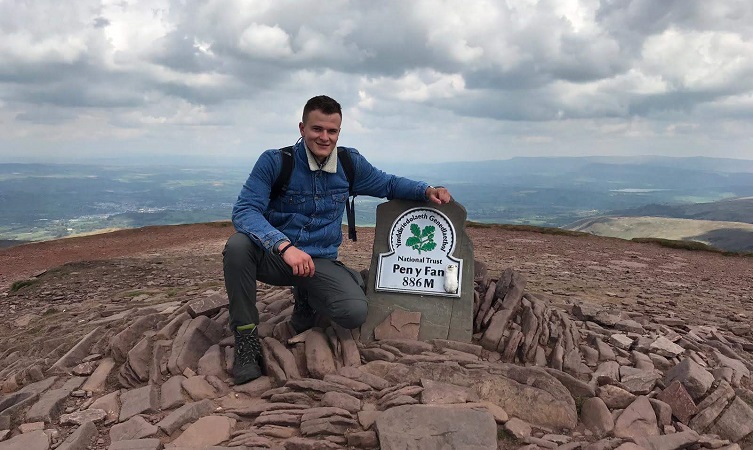 Where did you go, and what route did you take?
Koen: "Where didn't I go?! I planned the road trip by linking most of the National Parks and Areas of Outstanding Natural Beauty so I could look for old castles and ruins to visit and mountains to conquer along the way. There were a couple of other places and people I also wanted to visit, such as the Japfest show at Silverstone, the MR2 Drivers' Club National Day, and the North Coast 500 route through the Highlands. But I also managed to get to the Isle of Skye and the Orkney Islands, both of which gave me goose bumps. By the time I got back home in The Netherlands, I had travelled 8,456km (5,243 miles)."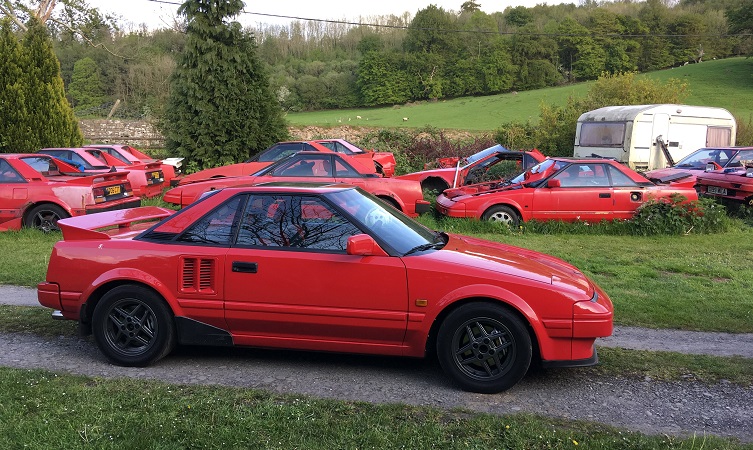 What were some of your favourite moments?
Koen: "There were a couple of really special days. One was when I met Neil Jones at his home in Wales. He's a well-known enthusiast who buys Mk1 Toyota MR2s in various conditions to break and then sell for parts in order to keep the best examples on the road. Before meeting, I'd sent Neil a wish list of OEM parts that I wanted for my car, such as an original tool bag, sunroof cover and mud flaps. It was incredible to see so many Mk1s in one place, ranging from perfect examples to others that were rusting away yet waiting to save others around the world.
"The time I visited the National Day was also absolutely amazing. It was lovely to chat with fellow enthusiasts and talk about modifications. And the cherry on top was being awarded the trophy for the best daily driver. It was such a proud moment for me after all the work that I had invested in the car.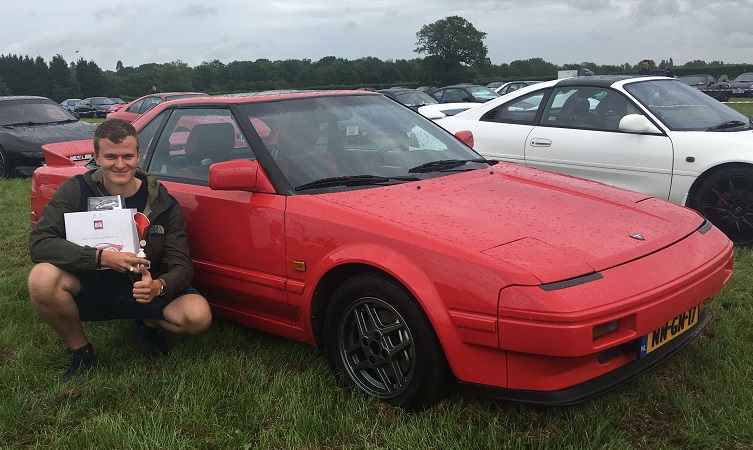 "But if I had to choose one moment, I would have to say that the trip to the Orkneys was my highlight of the trip. It was so special to drive on these remote islands in a 34-year-old car and enjoy such a different landscape to the Highlands and North Coast 500 that I had been driving on the previous day. I clocked up about 200km (120 miles) in six hours racing around famous landmarks such as the Skara Brae prehistoric village, Broch of Gurness, the Highland Park Distillery, the Churchill Barrier causeways and the Ring of Brodgar stone henge. But ripping around backroads is what the MR2 does best."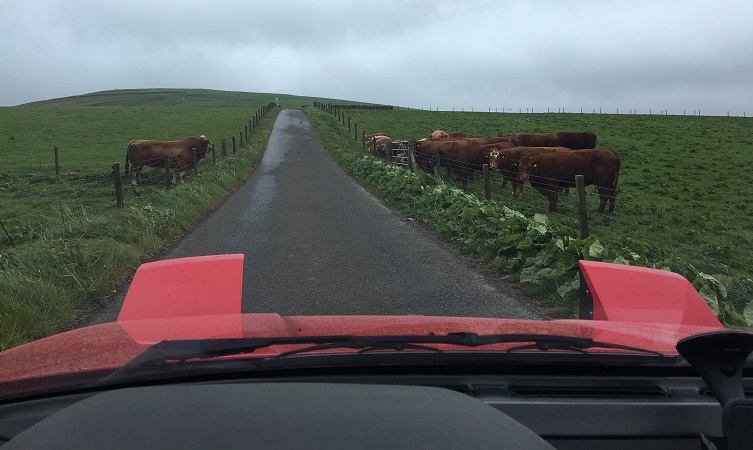 How did the Mk1 Toyota MR2 perform on the trip?
Koen: "It was amazing, and there were lots of thumbs-ups and headlight flashes from other road users. In fact the only thing that went slightly wrong was that the starter motor got stuck after 7,318km on the road. But after a little encouragement with a hammer it freed itself and started right up again. I would take it on another road trip without any hesitation.
"It's not the most practical car, of course. But I found that I was able to fit all my stuff in the boot and frunk (front trunk), and it was only when my sister joined me for five days of the trip that we had to stuff things in to the point where the doors could barely close."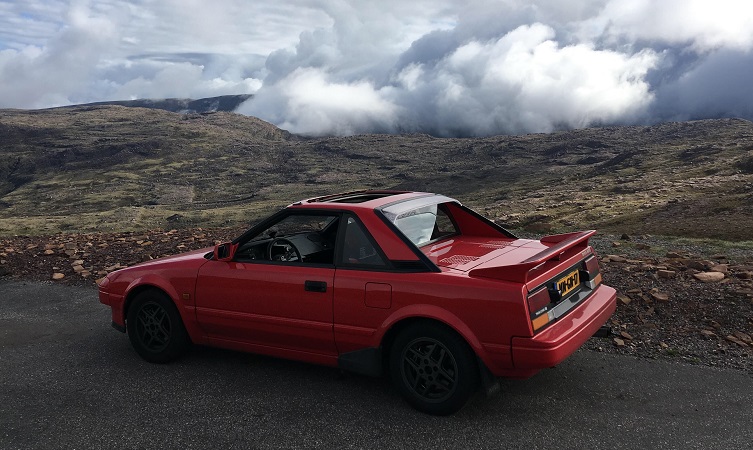 What would you say to anybody else thinking of buying a classic Toyota, such as the Mk1 Toyota MR2?
Koen: "If you have the time and room to look after it, just go right ahead and buy one. It could be an immaculate example or one in need of restoration – in my experience there are usually members of enthusiast communities available to help out every step of the way. I also think the Mk1 MR2s have to be driven to experience what they do best, because I've realised they are just too much fun to store away in a garage."
Toyota People: Joel Clark, hand-cut vinyl artist
Toyota People: Gemma Wade, young restorer
Toyota People: Gerard and Kieran, dedicated job-for-lifers
Toyota People: Julia Albu, epic adventurer
Toyota People: Fergus McIver, resto-modder
Toyota People: Guy Nicholls, world-class Hilux collector
Toyota People: Warner Lewis, rally's Mr Toyota