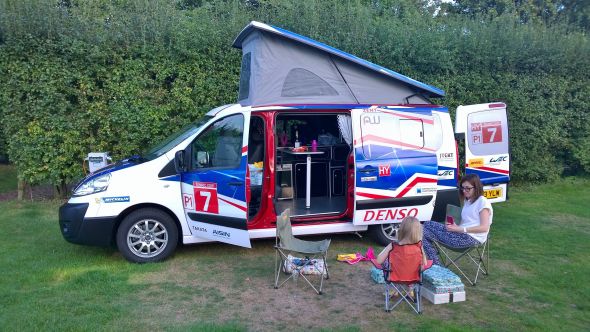 Toyota is in the business of getting people out and about, though invariably the 'out' bit is followed by a period of being 'in' again when you return home.
But what if your choice of Toyota enabled you to head out and stay out because it was a home-from-home that joined you for the ride? This is the intriguing possibility we are exploring with our Toyota Proace thanks to a conversion carried out by the specialists at G&P Campervan.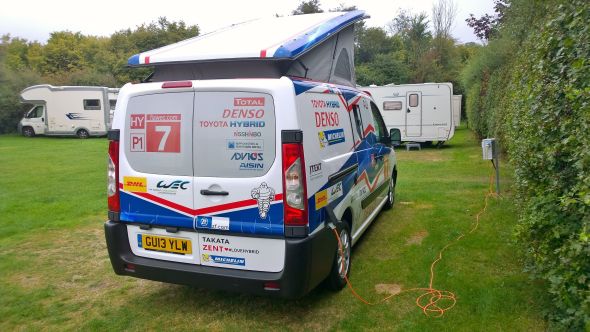 Built to accommodate guests during Toyota's recent Le Mans campaign (hence the attention-grabbing replica Toyota Hybrid Racing livery), this conversion turns the Toyota Proace into an incredibly flexible, multi-purpose machine. As a medium-size van it is compact and economical enough to be a family's sole transport, yet because of ingenious packaging and storage solutions it is also large enough to sleep up to four individuals on spontaneous weekends away.
A key element of the campervan conversion is the fitment of an elevating roof structure, which initially boosts space by creating generous headroom. At night, however, the solid ceiling can be pulled down to make a mezzanine level that divides the living accommodation into two separate bedrooms. This upper level has plenty of space for two, while a neat rock and roll system unfolds the rear bench seat into a comfortable double bed.
Many of the amenities of home have been included in this Proace conversion, and thanks to a powerful split-charging battery system you do not always need to be connected to a mains supply for them to work. A fridge keeps your cooked breakfast ingredients fresh, and the inclusion of a microwave and two-burner gas hob makes cooking them simple. Hidden away in a cupboard is a large on-board tank that can pump water into the sink for washing up or through an outside shower attachment for cleaning sandy bodies or muddy boots.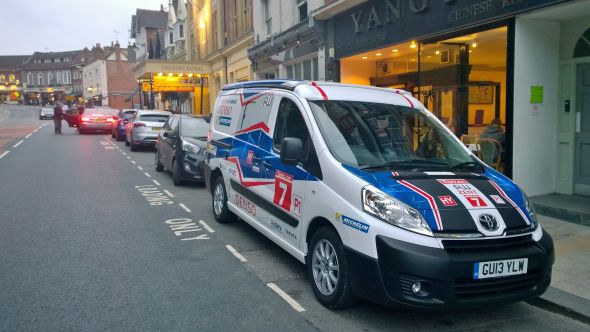 Sizeable storage compartments are dotted throughout the interior, as is a mixture of primary and ambient LED lighting units. Though the cabin already feels well insulated, a blown air heater can be turned on to keep the cold at bay – all of which makes the Proace campervan a very pleasant place to relax in at night and remain comfortable in throughout all the seasons. What's more, a full set of curtains stop prying eyes and the front seats now rest on bases that allow them to swivel round to face inwards.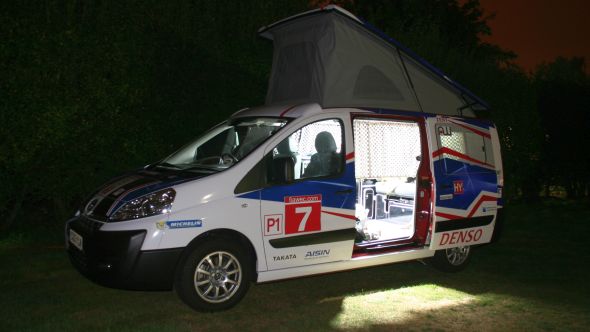 Tested most recently on a weekend away near Windsor to visit Legoland, we found the Toyota Proace campervan to be an accomplished lifestyle vehicle that mastered a variety of disciplines. More than simply a means of transportation, this Toyota became an exciting and accommodating adventure partner, helping us to stay out and about for much longer than would normally be possible and increasing the amount of quality time we could spend together as a family.