Toyota is delighted to introduce the new Proace Max as the largest model in the updated and even more capable family of Proace vans. The new three-model Proace line-up stands out with refreshed styling, class-leading load-carrying capabilities, and the option of zero-emission battery electric powertrains.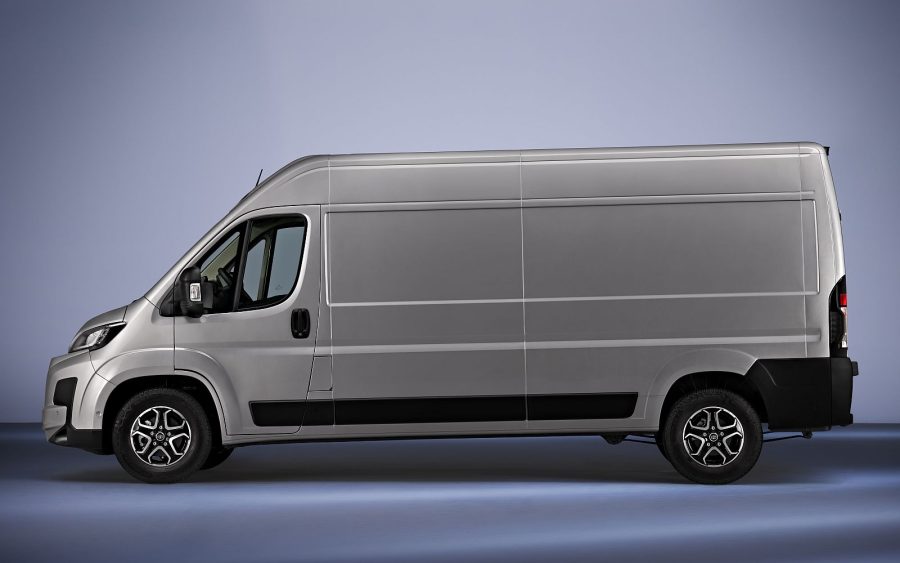 Toyota Proace Max
The heavy-duty Proace Max is the largest model in the Toyota Professional light commercial vehicle range. It is available in four configurations with two wheelbase lengths, three overall lengths, and two height options to provide multiple load-carrying possibilities. In addition, the Proace Max platform is suitable for a wide range of conversions, including tipper and drop-side beds, plus optional chassis, platform and crew cab layouts.
Van models offer full-height doors and a practical square opening with a low threshold for easy access. And for the first time on a Toyota van, the doors open to 270 degrees, maximising kerbside loading space and access.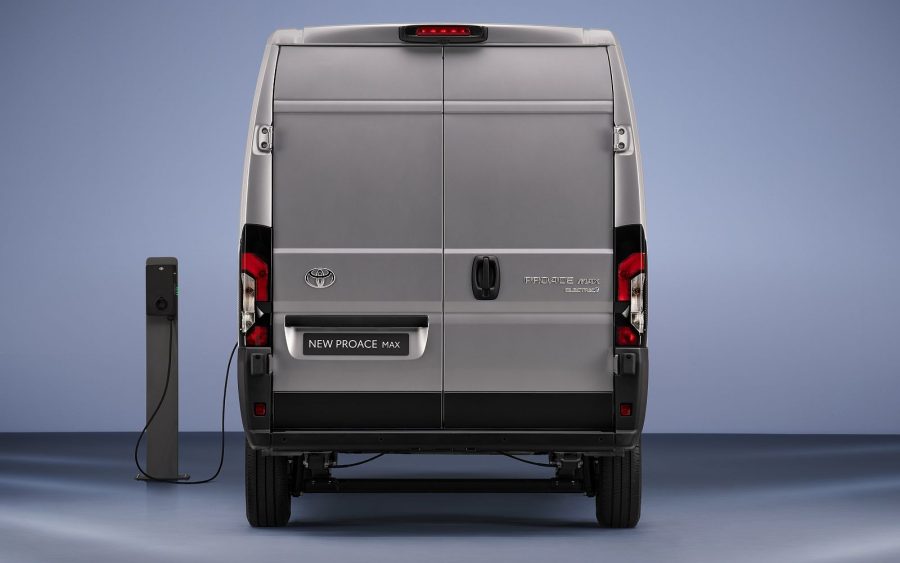 In its largest form, the Proace Max Electric has a best-in-class cargo capacity of 17 cubic metres. The powertrain uses the latest battery technology to provide zero tailpipe emissions driving and a range of up to 260 miles (WLTP standard).
Proace and Proace City
The versatile Proace and Proace City gain updates which increase each model's style and practicality.
The Proace (below middle) van's powertrains are expected to provide best-in-class performance, while second-generation EV battery technology adds up to 12.5 miles to the driving range – now up to 217 miles in total. Carrying capacity is up to a maximum of 6.6 cubic metres while the 1,400kg payload is best in the model's class.
The compact Proace City (below right) leads its class in load and passenger carrying, cleverly maximising interior space to provide up to 4.4 cubic metres in volume and 1,000kg in cargo weight, depending on the powertrain. The all-electric version offers a best-in-class range of 205 miles, a 31-mile increase on the current generation. All versions can comfortably seat three front passengers.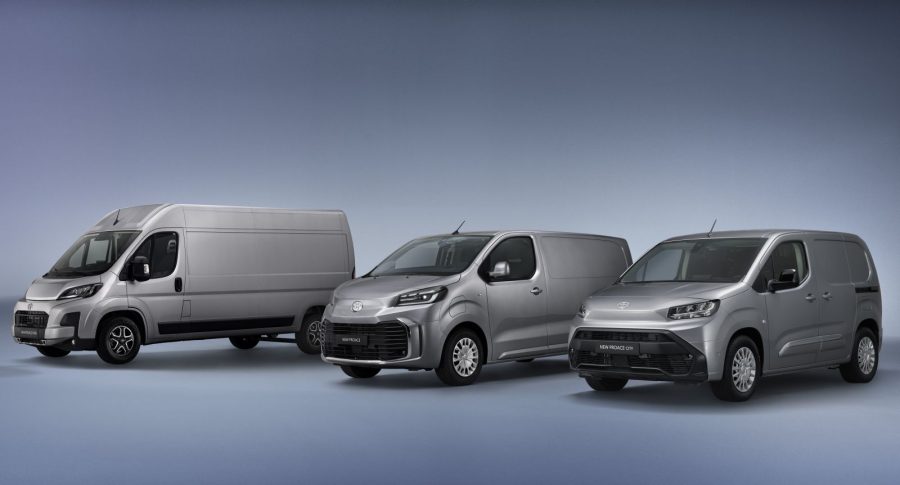 Proace family updates
The revised Proace family gains a striking new frontal design that emphasises the Toyota identity. Full LED lighting and alloy wheels are available (according to model grade) to create an even more distinctive appearance.
The modern interiors feature new steering wheel designs and equipment features, including (according to grade) fully digital displays and up-to-the-minute multimedia systems with built-in navigation and Apple CarPlay and Android Auto smartphone integration. Connected services will help owners add value to their vehicle's day-to-day operations, available on every Proace grade from the start of sales. All models also feature the latest Toyota Safety Sense systems to assist the driver and provide peace of mind.
Electrified options throughout the new Toyota Professional line-up
Yes, this means that the iconic Toyota Hilux will soon be available with hybrid technology. This addition will improve the pick-up's fuel efficiency and driving performance as well as enhancing the on- and off-road driving capabilities – all without affecting its exceptional towing and payload capacities.
By offering electrified options throughout the Toyota Professional product line-up, Toyota reinforces its belief that customers need a variety of affordable and practical options to accelerate the pace of CO2 reduction and ensure a successful transition to zero carbon mobility in the future.
Learn more: What is Toyota Professional for LCV customers?
All information was correct at the time of publishing