The Toyota GT86 needs no introduction. A future classic, there is no greater driver's car for its £22,495* starting price. Now, two new models are available – Aero and Giallo – that take the award-winning sports coupé's architecture and add extra visual punch.
The new GT86 Aero is a delicious proposition. Priced at £27,495, the model's outrageous styling is an obvious nod to the legendary fourth-generation Supra.
The car sports an athletic body kit, comprised of angular side skirts, a deep-dish front bumper and rear skirts. The rear is dominated by a gloriously outrageous two-tone tailgate spoiler, while the regular 17s that feature on the standard GT86 are replaced by a set of 18-inch OZ Ultraleggera alloy wheels with an anthracite grey finish.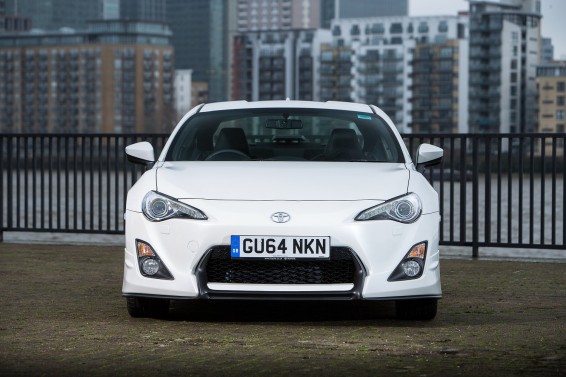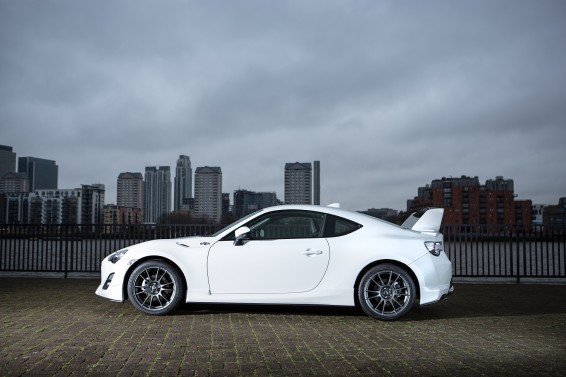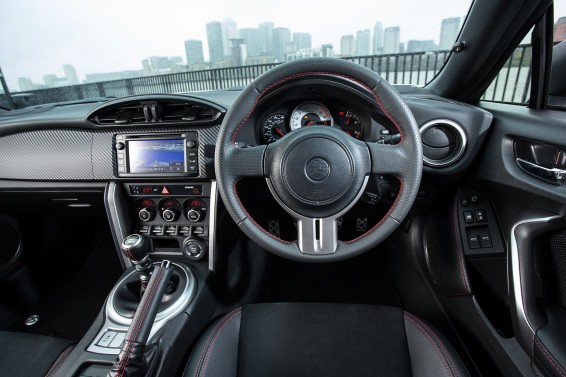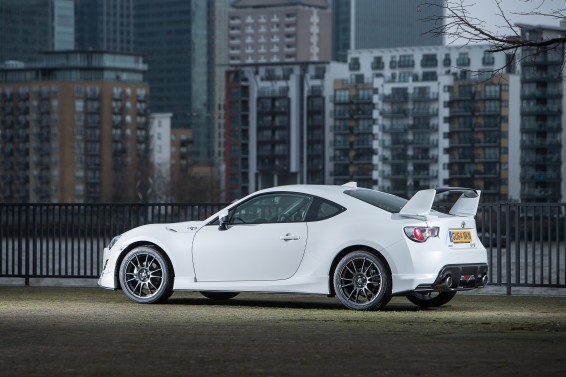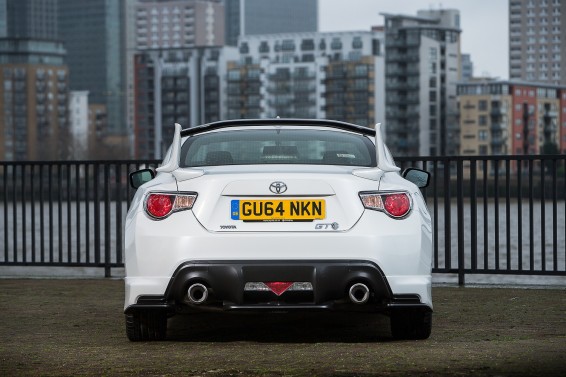 Exclusivity is the order of the day for the GT86 Giallo as just 86 will be produced. Giallo means 'yellow' in Italian, fitting given the model's bold metallic paint colour – seen below – which can be further bolstered by adding single-stripe bonnet, roof and boot decals and twin-stripe side decals at no extra cost.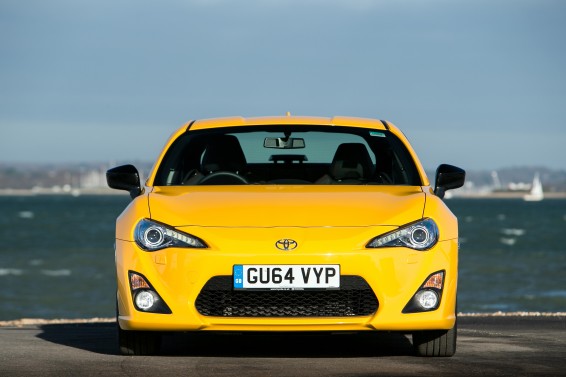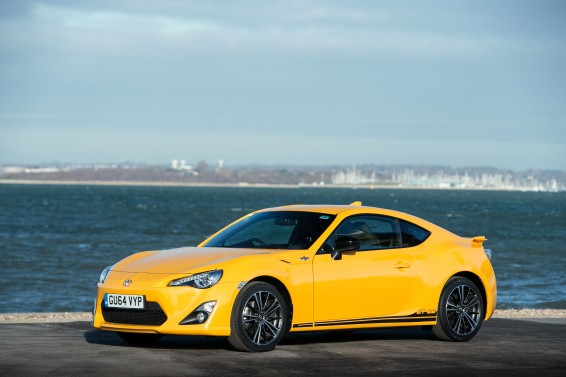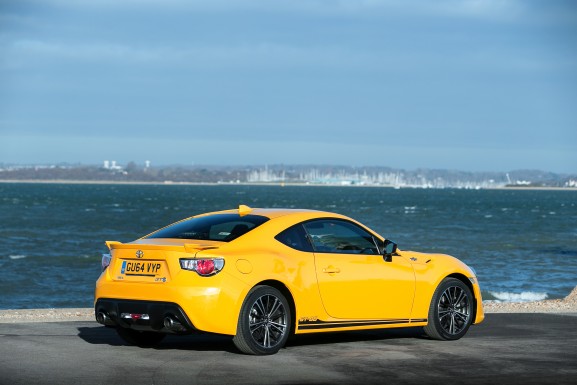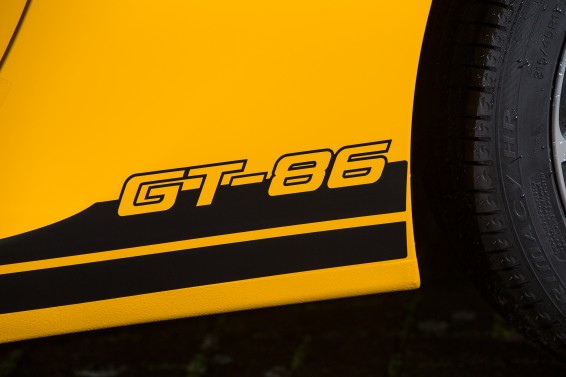 Inside, the Giallo boasts heated and quilted black leather seats with red stitching; the GT86 logo is stitched into the seats backs in yellow-coloured thread. The centre console features a numbered plaque.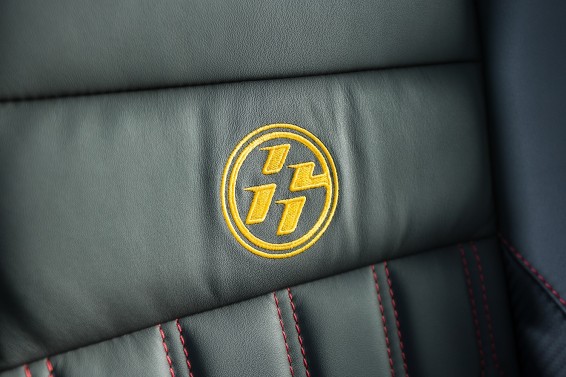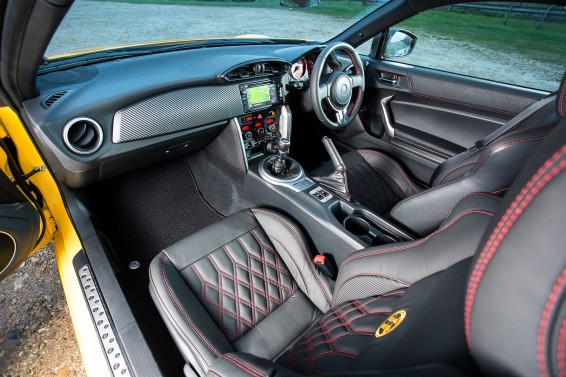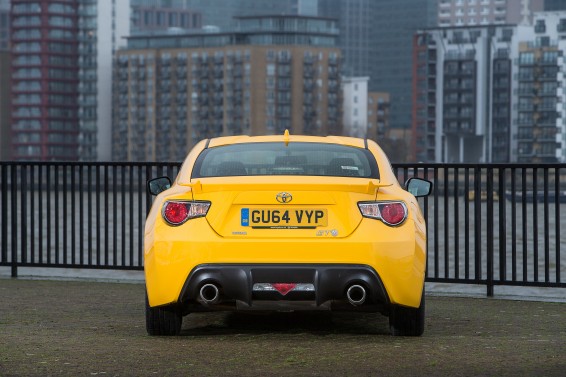 Under the skin of both the Aero and Giallo, it's business as usual. That means you get a free-revving 2.0-litre, 200bhp boxer engine, capable of reaching 0-62mph in 7.7 seconds, and onto a top speed of 140mph.
These figures only tell part of the story though, because the GT86 is a car that has been engineered to be enjoyed in all driving conditions and at any speed, rather than simply being tuned to deliver vast amounts of outright power. Its rear-wheel drive layout, near-perfect weight distribution, low centre of gravity, and weighty steering means that it is a proper sports car.
Chief engineer for the car, Tetsuya Tada, explains: "…The first thing that hit home to me (when starting development on GT86) was that all sports cars are launched to the same formula. The are very fast, with fast lap times and that was the index that was used to measure how effective the car was. Yet when I spoke to car guys around the world they universally said they didn't want that. These guys were still repairing their old Silvias and AE86 models."
Meanwhile, because the GT86 isn't focused solely on outright power, it's easy to live with, returning 36mpg and featuring a decent loadspace with fold-flat rear seats.
Above all, the GT86 is a staggeringly good car to drive, spine-tingling in fact. To quote Autocar: "The GT86 has altered the sports car genre. It is the performance car made relevant again; it is the new supercar." Try one for yourself.
*Price correct at time of writing for GT86 Primo model