The new Toyota GR86 has been designed first and foremost to be a driver's car: a rear-wheel drive coupe for the purists. It's gained rave reviews in the UK press and, unsurprisingly, many people signed up to the waiting list for the Toyota GR86. Further to the UK securing limited allocation for 2023, if you're one of the customers who put their name down and want to know where you stand, we have answered some commonly asked questions below.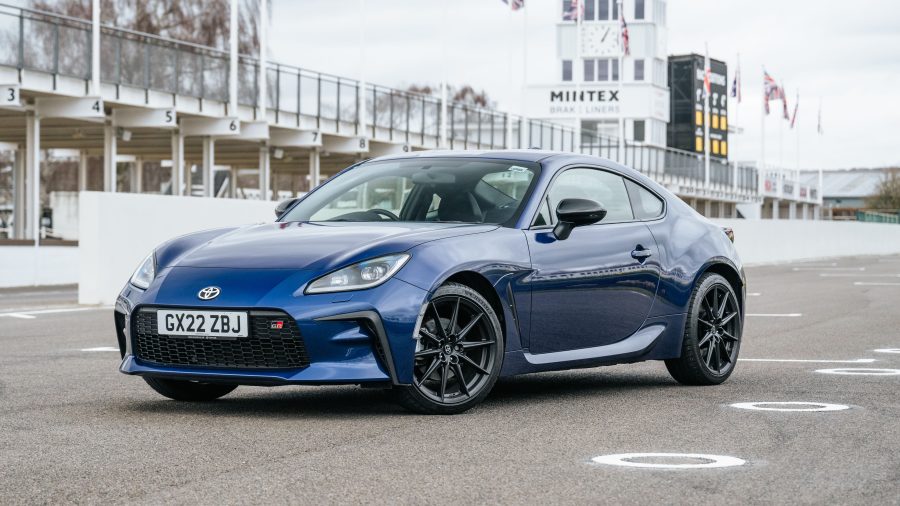 Can I buy a Toyota GR86?
Due to high demand and limited availability, the GR86 is exclusively available to buy through personal email invitation and only online. It will only be offered to those on the original waiting list. Your local Toyota centre can support you through the two-step process of requesting to reserve online then, once validated, guide you through the purchase of your GR86 should you require any assistance. Finance and part exchange is included in the online purchase process. Insurance and accessories will be available through your selected handover Centre.
Why has the price of the GR86 increased?
Since pricing of the Toyota GR86 was originally announced in 2022, there has been inflation within supply chains, specifically on the costs of raw materials and logistics.
On the road pricing for the GR86 is as follows:
| | | |
| --- | --- | --- |
| Model | Price | |
| GR86 Manual | £32,495 | |
| GR86 Automatic | £34,495 | |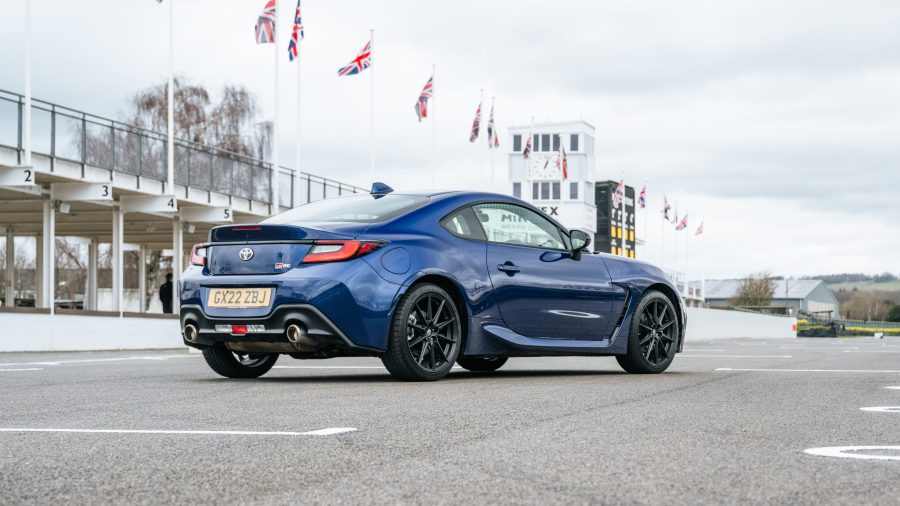 I signed up to the Toyota GR86 waiting list last year, will I be given first choice in placing my order?
Customers at the top of the waiting list will receive a personal email inviting them to request to reserve their desired specification. Customers will be contacted on a first come, first served basis, in the order that they first joined the waiting list. As part of the process, customers will be required to make a £1,000 card payment, which is fully refundable if required. Payment at request to reserve stage is not a confirmed order.
What position am I on the Toyota GR86 waiting list?
Unfortunately, we are unable to confirm your position on the waiting list.
Can I join the Toyota GR86 waiting list?
The GR86 waiting list is now closed. If you are interested in discovering the latest on Toyota Gazoo Racing, and other GR models, you can find out more here.
We can see that more cars have become available, how many are you getting?
We are aware GR86 was hugely popular, and we are delighted to be able to secure more supply for the UK market. We are trying to source as many as we can to meet this demand.
Where can I book a Toyota GR86 test drive?
Anyone can arrange a test drive at your nearest Toyota GR centre. Click here to find your nearest Toyota GR Centre.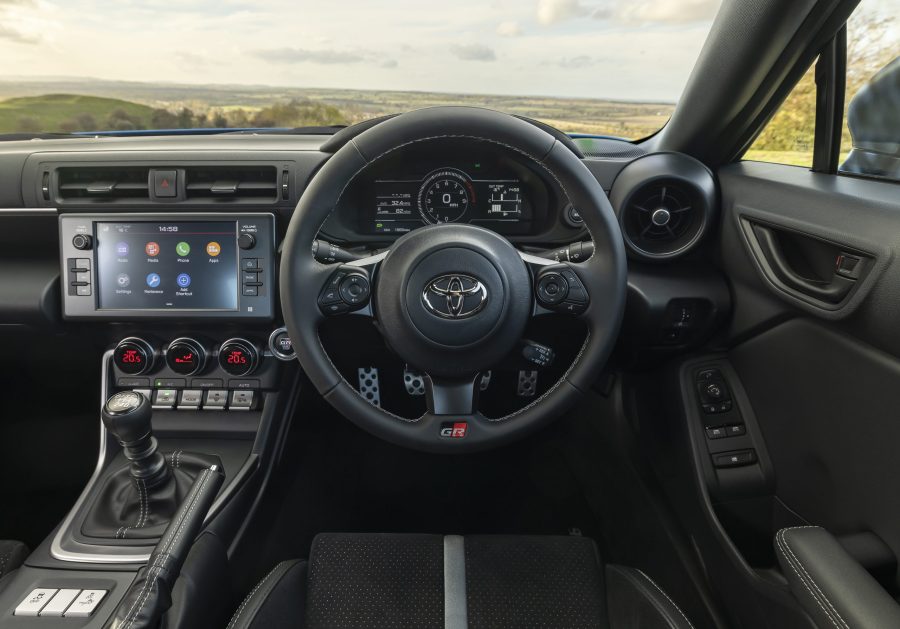 What is the UK delivery date for my GR86?
All Toyota GR86 in the UK will be registered and delivered to customers before the end of 2023.
Will the manual GR86 come with parking sensors as standard?
Regretfully, no. The parking sensors do not come as standard on the manual, only on the automatic. However, parking sensors can be purchased and fitted separately through your Toyota handover centre.
Can I buy a rear spoiler for my GR86?
The Toyota GR86 is already available with a 'duckbill' spoiler. If you would like to make your GR86 look even more purposeful, there is a GR86 rear spoiler available to order.
To see the full range of interior and exterior accessories, including side skirts and vent inserts, click here. If accessories are required, these can be ordered separately and directly with you chosen handover Centre and not as a part of your online order.
Any accessories ordered can only be fitted once your GR86 has been fully taxed and registered with the DVLA.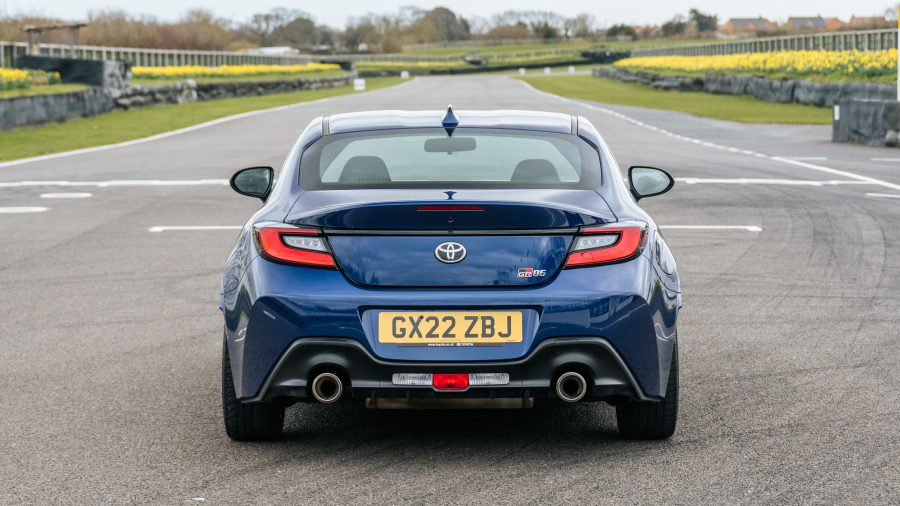 What colours will be available for my Toyota GR86?
You can see paint examples of the GR86 at your local Toyota Centre. Paint colours offered for the GR86 2023 allocation are:
| | | |
| --- | --- | --- |
| Colour | Finish | Cost |
| Crystal Black | Metallic finish | No cost option included in the price of the car  |
| Magnetite Grey or Ice Silver | Metallic colour finish | Subject to an additional charge of £645.00 |
| Ignition Red | Premium colour finish | Subject to an additional charge of £965.00 |
| Sapphire Blue or Pearl White | Pearlescent colour finish | Subject to an additional charge of £965.00 |
| Electric Blue | | Not available |
Toyota GR86 waiting list: What happens if I miss the deadline to order a GR86?
If you have missed the deadline to request a GR86, unfortunately this cannot be reversed. The vehicle will be offered to the next available customer on the waiting list, on a first come, first served basis. Please do not contact us to appeal this process.