Enthusiasts of classic Japanese cars are well aware that examples of the iconic Toyota 2000GT rarely come up for sale. Each new appearance on the second-hand market quickly becomes world news within the collector community. Yet what are the chances that an outstanding, unrestored Toyota 2000GT turns up for sale within a stone's throw of Toyota GB's headquarters?
The story of this particular 1967 car – one of only three 2000GTs currently registered in the UK – becomes all the more intriguing when you consider its history.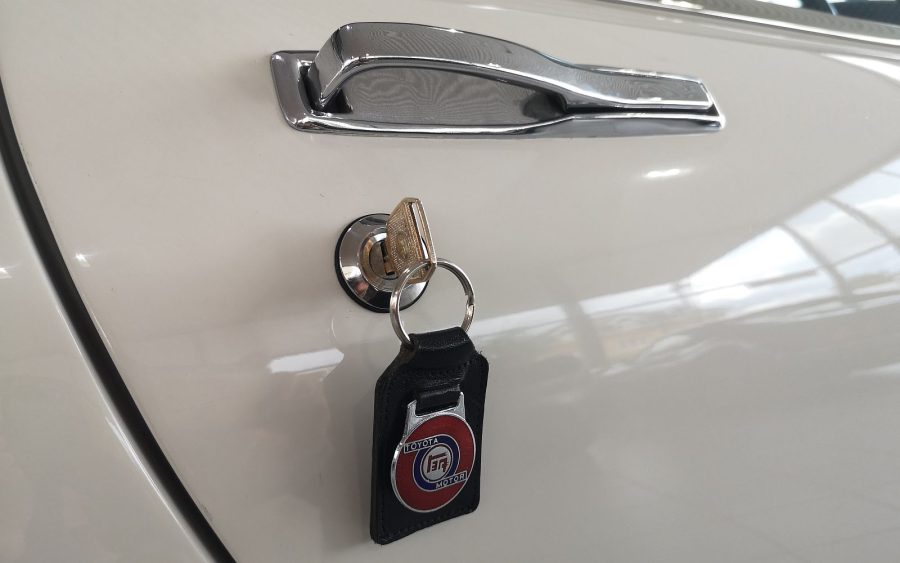 Toyota 2000GT: from Asia to Africa to Europe
It bears chassis number MF10-10129, which means it was produced immediately prior to the gold 2000GT that Toyota displayed at the 1967 Tokyo Motor Show and gifted to British supermodel Twiggy following the conclusion of the event.
The Pegasus White vehicle was signed off from the production line on 15 November 1967, soon after which it joined car #10128 in being exported from Japan to Mozambique. At the time, Mozambique was a Portuguese colony but followed the pattern of its African neighbours in driving on the left side of the road, which is why both cars were supplied in right-hand drive.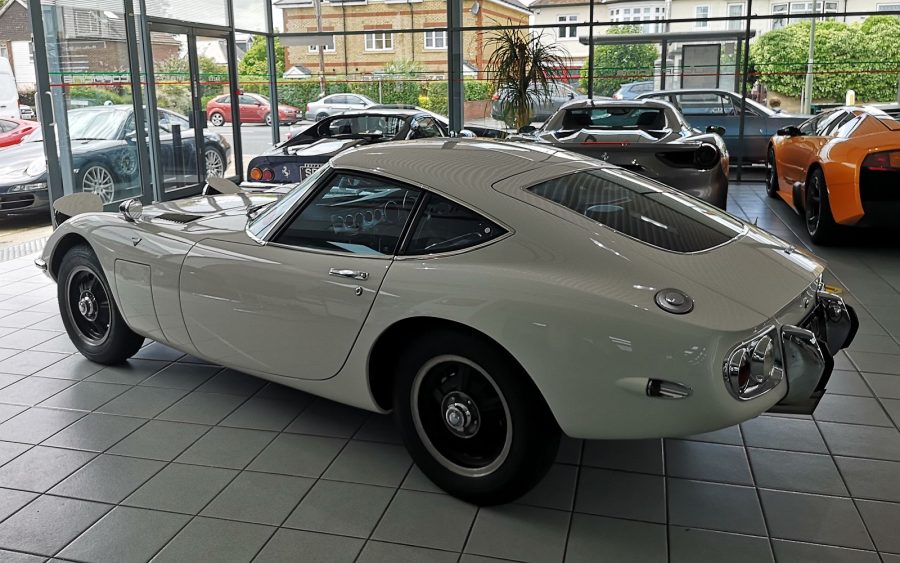 The first owner of #10129 in Mozambique was believed to be the owner of a Toyota dealership. However, the 2000GT was not destined to stay in Africa for long. When Mozambique gained independence in 1975, political instability prompted a mass exodus of Portuguese nationals. This is likely why documents related to the importation of the car next appear in the Aveiro municipality of Portugal in December 1975.
For more than 25 years the 2000GT remained in the possession of a private collector in Porto, Portugal. During this time it was maintained at a stable, warm temperature and used infrequently, eventually accumulating an odometer reading of 42,000km (approximately 26,000 miles).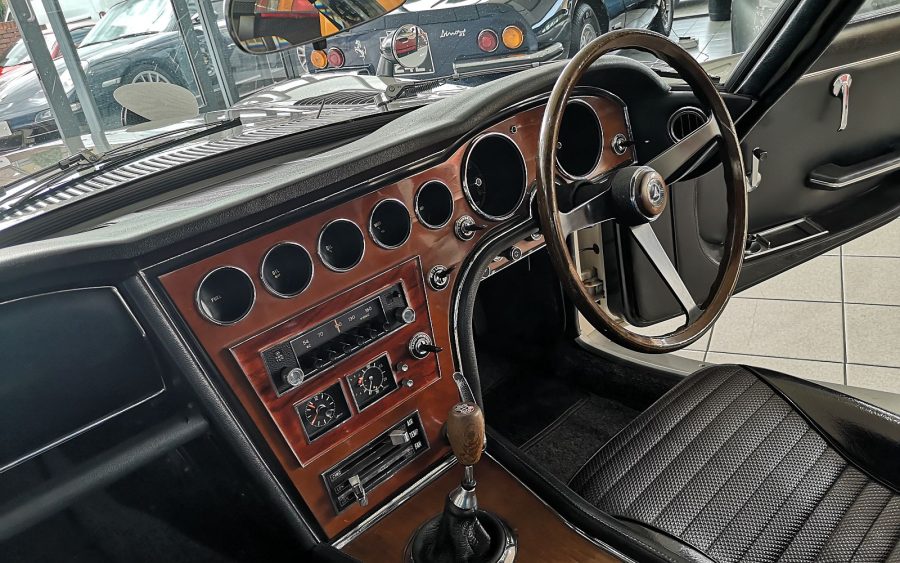 Then in a bizarre turn of events for a classic car of this stature, the Toyota suddenly appeared for sale on a well-known online auction site in 2007. Forty-nine people submitted bids but for some reason the sale failed to complete successfully.
A year later, a surprise public appearance on a Japanese car club stand at Portugal's Autoclássico classic car show likely prompted the car's sale to its next owner. And it is thought that this owner was also unsuccessful in his attempt to move it on again by online auction in the first half of 2011.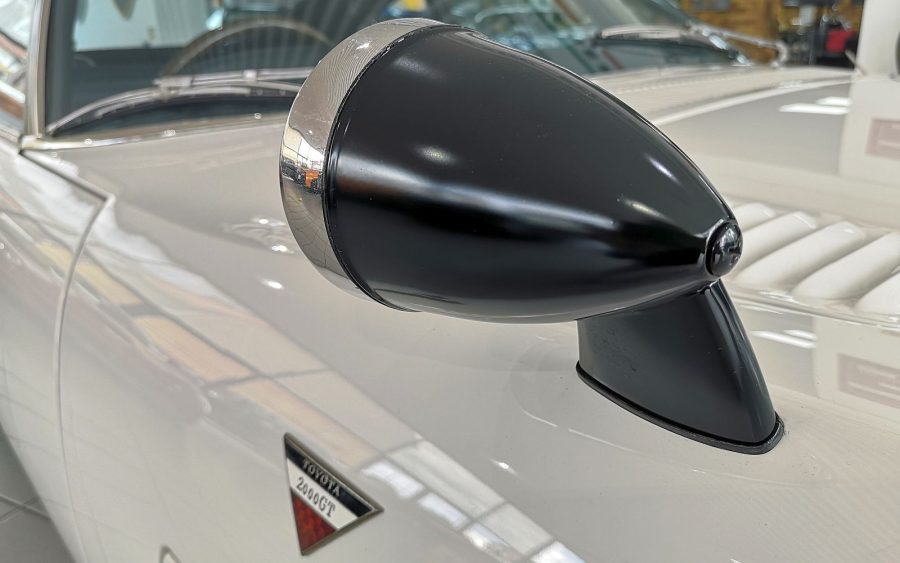 Later in 2011, the 2000GT was finally sold to British classic car specialist JD Classics, in whose hands it underwent a meticulous renovation (see below). We reported on this recommissioning work back in December 2012, and it is due to the fact that the Toyota was kept in a dry, moderate climate for the majority of its life that it was not necessary to carry out a full restoration. Its remarkable condition means that #10129 is unusual in never having been separated from its X-frame chassis.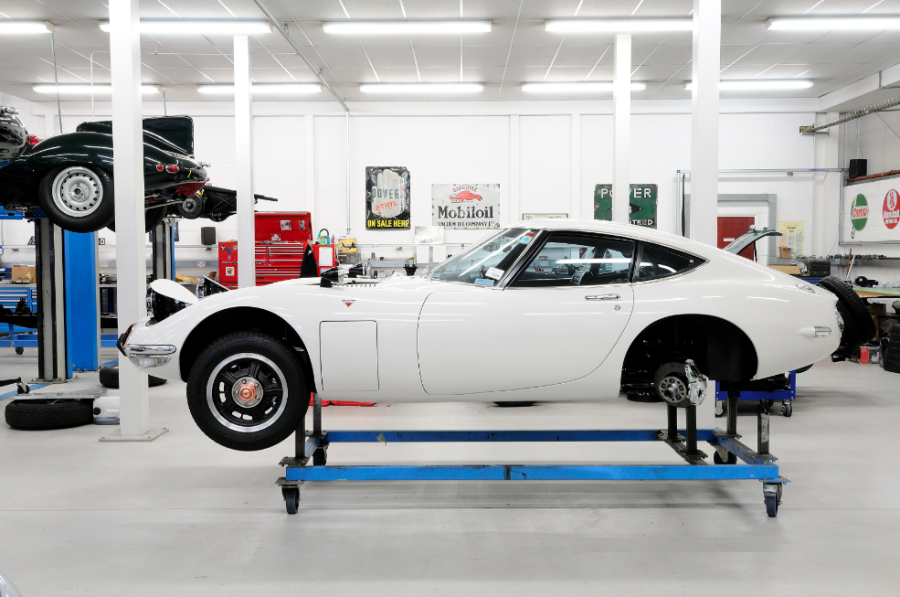 The current owner of #10129 purchased it directly from JD Classics and has cherished the car for more than ten years. He was prompted to buy the Toyota after having watched a re-run of the James Bond movie You Only Live Twice, which features a special open-top version of the 2000GT.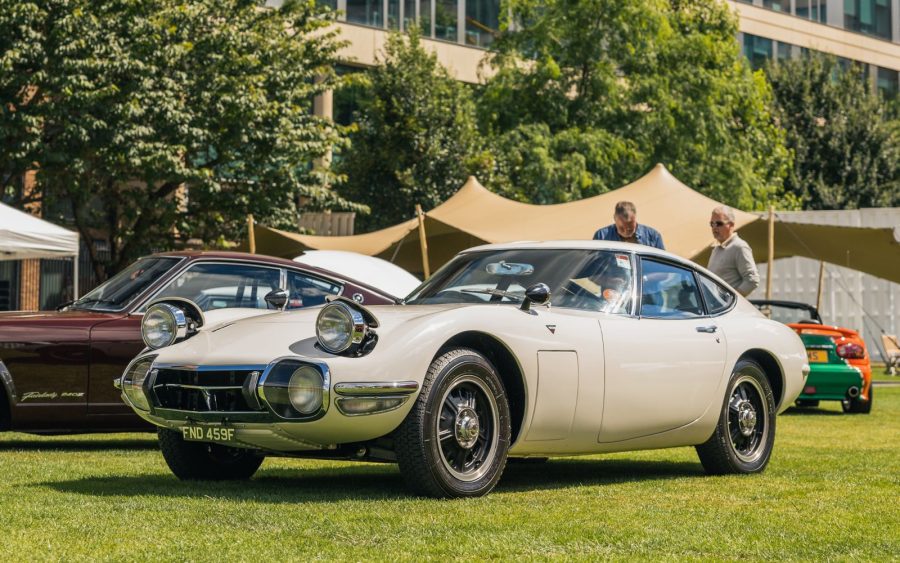 Recently, and in recognition of its phenomenal condition, the unrestored Toyota 2000GT came home a double winner in the prestigious 2022 London Concours (see above), securing both the Japanese car category as well as the overall Best in Show award. It is also the lead feature of the September 2023 issue of Octane magazine, where journalist Robert Coucher was able to road-test the vehicle and nudge the odometer to a smidgen over 43,000km.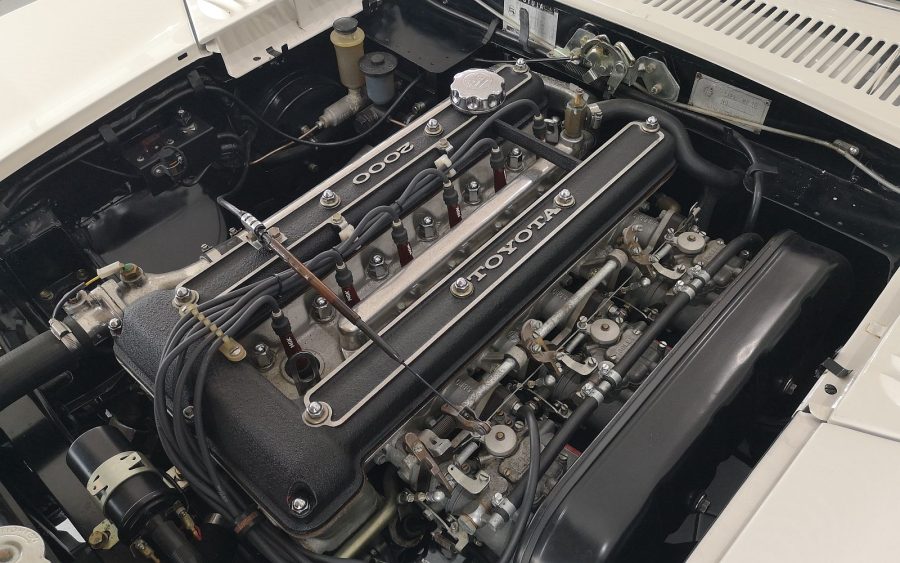 Where is it for sale?
It is in this show-winning, cover car condition that Toyota 2000GT #10129 currently sits centre stage in the showroom of Epsom-based Italian car specialist Autofficina – on the metaphorical doorstep of Toyota UK's headquarters at Burgh Heath, Surrey.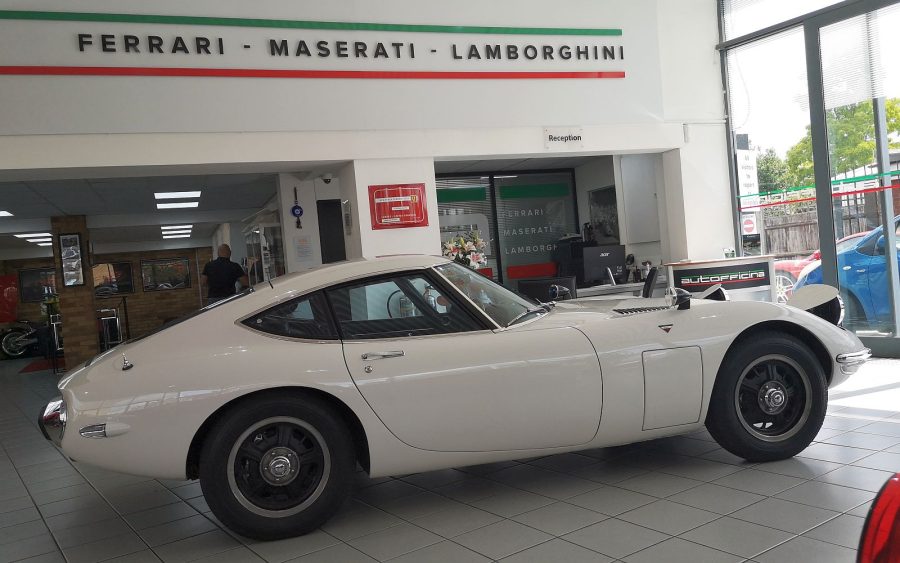 Autofficina has been maintaining the Toyota for the past few years and has now been commissioned to sell it on behalf of the owner. Having pored over the car, we can confirm that it is one of the best we have ever seen. It comes with a box file of history and paperwork, including the genuine owner, service and repair manuals, all of which are in immaculate condition.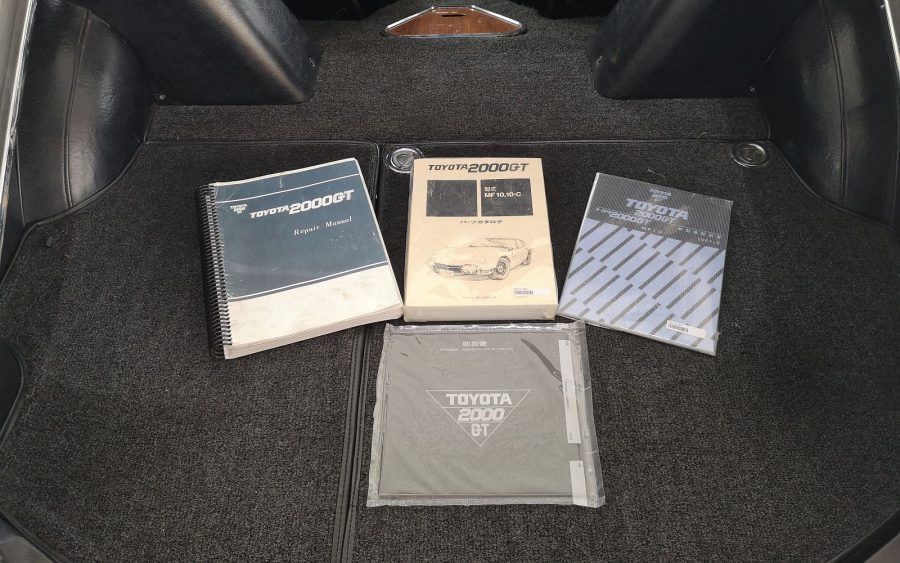 The paint and chrome details are patina-free, and the underlying bodywork is super-straight, while the doors and boot still close with the satisfying metallic 'thunk' of tight factory tolerances. The X-frame chassis is as solid as a girder, and even hidden areas such as the pop-up headlight mechanisms are so pristine you'd swear they were recently sourced from Toyota Gazoo Racing's new GR Heritage Parts programme.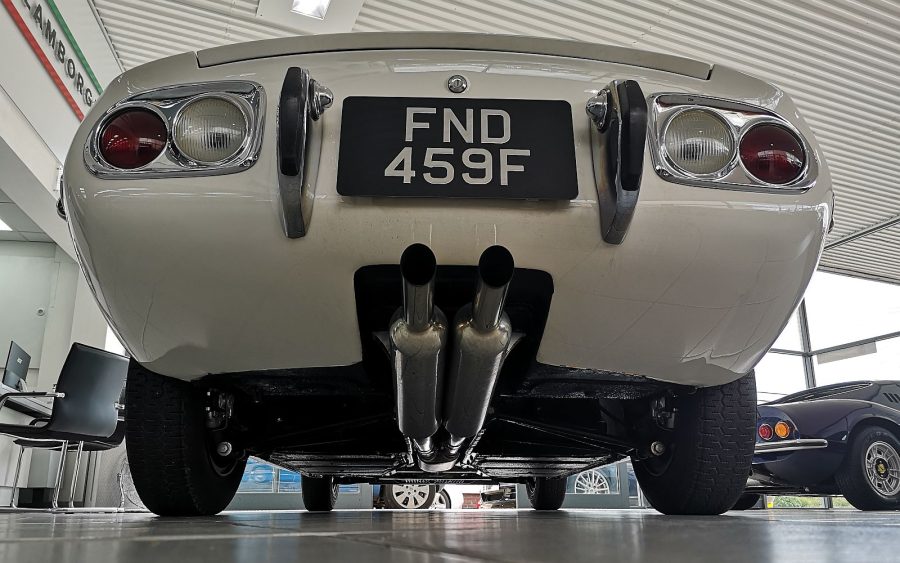 The Toyota 2000GT was Japan's first million-dollar classic car, and we must advise you that this exceptional example will not leave much change from that figure. But if you're looking for the finest 56-year-old, unrestored Toyota 2000GT in the UK, this could represent a superb place to put your money.
Learn more: History of the Toyota 2000GT