A new Toyota 86 Shooting Brake Concept based on the GT86 coupe has been revealed by Toyota Australia.
The Toyota 86 Shooting Brake was conceived and developed by Toyota Australia's design team and hand-built in Japan under the direction of Toyota's global sports car division. Unveiled in Sydney by GT86 chief engineer Tetsuya Tada, the concept adds new hatchback styling to the coupe's rear end.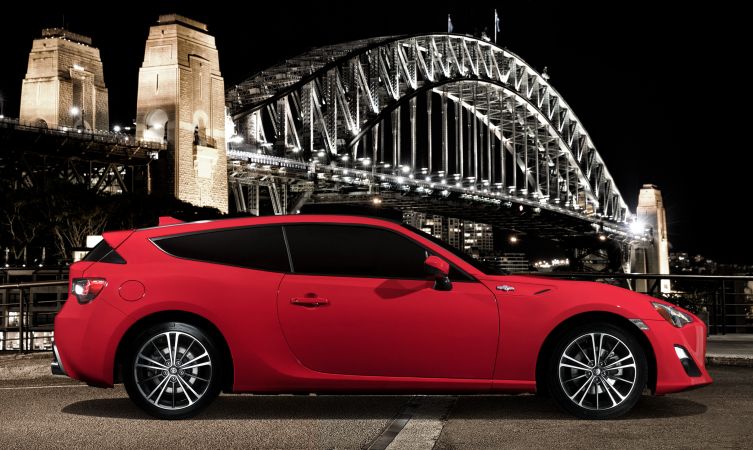 Brad Cramb, from Toyota Australia's marketing department, said the concept's shooting brake name reflected how the design gives the GT86 more rear headroom and luggage space: "The GT86 lends itself perfectly to a concept that expands its appeal with added versatility, while retaining its sleek and sporty coupe styling and sharp, responsive driving character.
"Equally suited to weekends away as well as the track, it's a car you could buy with your head and your heart."
Tetsuya Tada said he was inspired to support the Toyota 86 Shooting Brake project after being shown a quarter-scale clay model of the concept during a visit to Australia in 2014: "I was totally surprised and liked it so much that I arranged for expert takumi craftsmen to hand-build the concept, based on the Australian design.
"It is a fully functioning, driveable vehicle that has been put through its paces on Toyota test tracks. The GT86's nicely weighted and direct steering ensures the car retains the coupe's involving driving experience with a slightly more neutral feel in tight corners."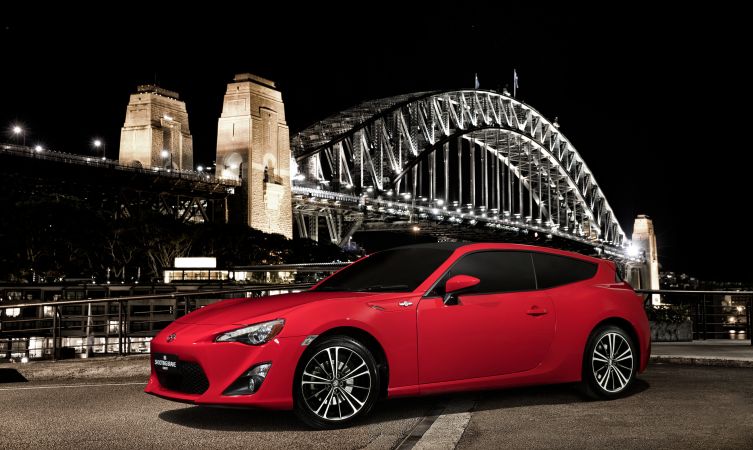 Tada-san also commented that Toyota wants to gauge reaction to the Toyota 86 Shooting Brake concept, although as an internal design study there are no plans for production. "While we never say never, and I would love this concept to become a production reality, it is very much a concept that demonstrates the passion within Toyota for cars that are fun to drive," he said.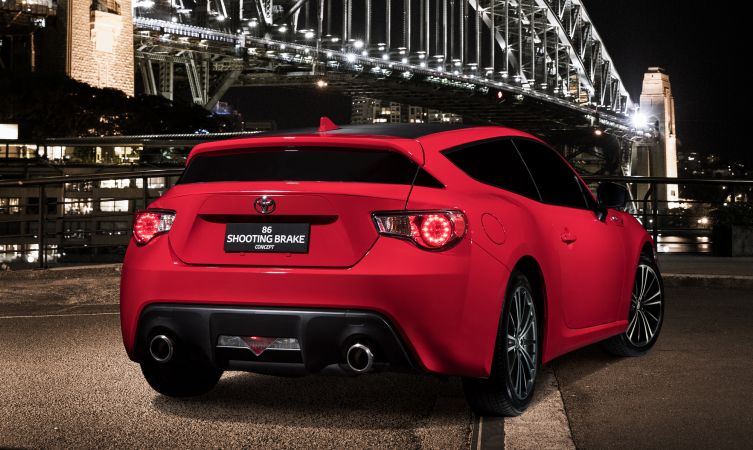 Nicolas Hogios, Toyota Australia's design chief, said his team engaged in enthusiastic debates about how far they should go in making changes to the GT86 design, eventually remodelling only the rear quarter and roof.
"The silhouette is still sporty, taut and energetic but it's more practical, " he revealed. "It allows the roof to be used to carry surfboards, bikes or roof boxes for a weekend away, while the larger opening of the new boot enables much easier loading.
"As a result, we have expanded the appeal of the coupe while intentionally retaining the purity of the GT86's style."
Read more: Toyota GT86 pays tribute to its heritage with classic liveries