For Toyota Gazoo Racing UK team boss Christian Dick, this British Touring Car Championship season will combine familiarity with a journey into the unknown. The familiar aspects are: this is the team's fourth season on the British Touring Car Championship grid with the race-prepared Corolla GR Sport, and the second campaign with proven race winner Rory Butcher at the wheel of the number 6 car.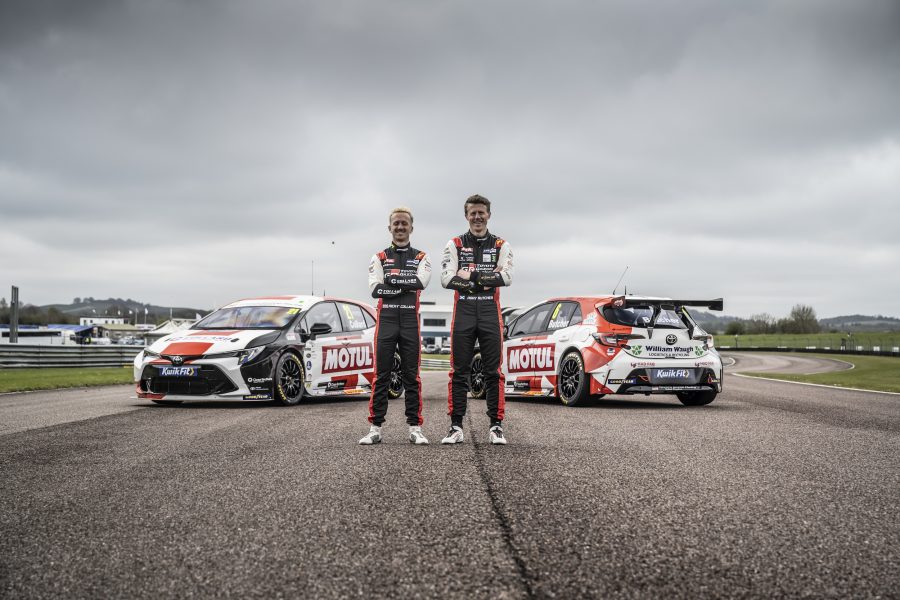 The unknowns, meanwhile, are a raft of significant technical rule changes which promise to bring different strategies to BTCC races, and the arrival in the Speedworks Motorsport-run team of an exciting but relatively untested touring car talent in the shape of Ricky Collard in the number 21 Corolla.
Want to know more about Ricky Collard? Read our interview by clicking here!
Toyota UK Magazine spoke to Christian about Toyota Gazoo Racing UK's prospects for the season ahead.
What are the main technical changes for the 2022 BTCC season?
"There's a lot of change for Toyota Gazoo Racing UK. We've got a new engine partner. We've got M-Sport, which supplies the TOCA engine – that's changed over from Swindon Engines which did it for the previous 10 years, so there's some challenges around that for us and obviously a lot of new development components that we need to be up to speed with. More significantly, the whole grid has moved to hybrid power for the season, so that's going to be interesting."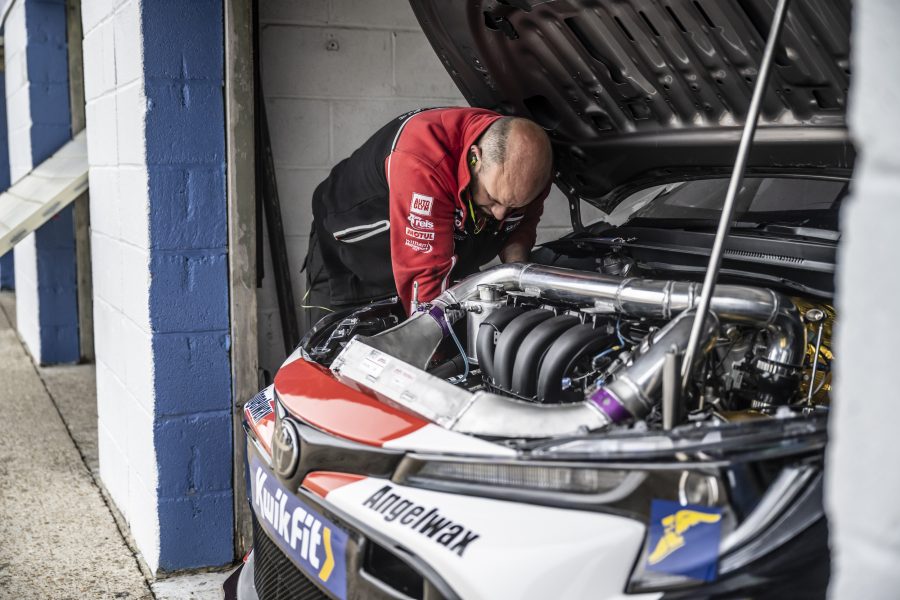 What challenges does the hybrid powertrain present for you?
"We've had to make a lot of changes to incorporate the hybrid system into the car. That's everything from all-new wiring looms throughout the car – to make sure that we can deliver that hybrid power through to the drivetrain – new ECUs that can control when we deliver that power to the drivetrain. There's obviously additional weight in the car in the form of the battery, the motor controller, the e-motor itself, plus the whole system is watercooled, so all of that adds roughly 45 kilograms to the chassis. We've got to work out the best place to put that into the chassis to optimise the weight distribution."
What effect will the hybrid powertrain have on race strategy?
"It's going to be very interesting to see how hybrid changes the game for us throughout the year. We've got a 1.5-kilowatt-hour battery supplying power to a 30-kilowatt motor, so that's going to equate to up to around about 40 horsepower. That additional power is going to be available for up to 15 seconds per lap for the driver to use as and when they see fit, within reason. It certainly is going to change the game. The drivers are really going to have to think about how they do battle, when they use that power, when they don't, whether they're out front and trying to use that to protect their position or whether they're behind and trying to use it to attack the cars in front. So it should enhance the racing."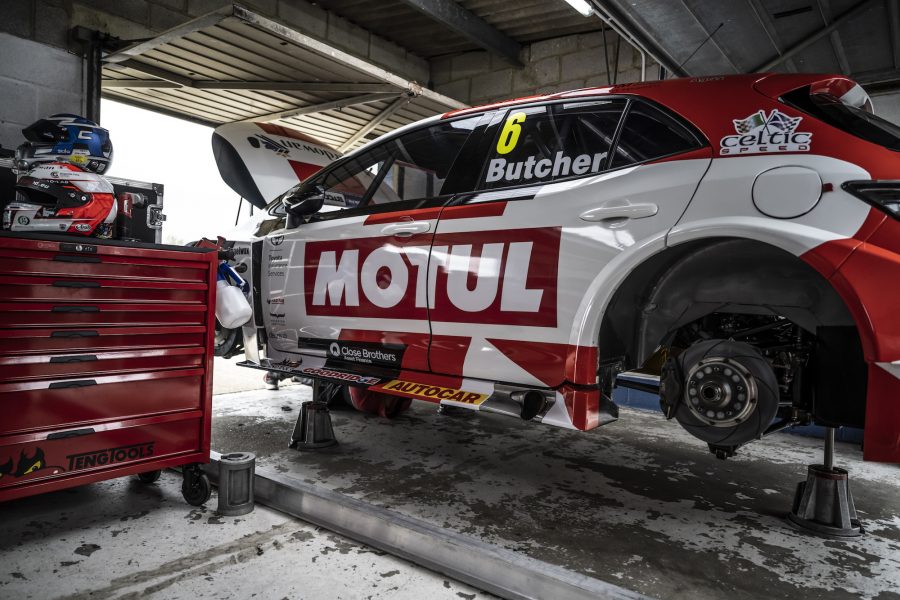 What is the Toyota Gazoo Racing UK's team reaction to hybrid?
"As a team, we really love the engineering challenge of all of these new aspects coming to us. That's everything from how we mount that engine in the car, to how we manage the heat output and cooling of the engine. Hybrid is a big change for us, especially with the weight distribution. We've got to make sure that all of that works and that really gets the engineers' brains working so it's quite exciting times for all of us. We've been kept very busy throughout the winter break. There have been mountains of components to design and we've had to think about how we evolve those as we go and each time we test, we learn a little bit more so it was a busy winter."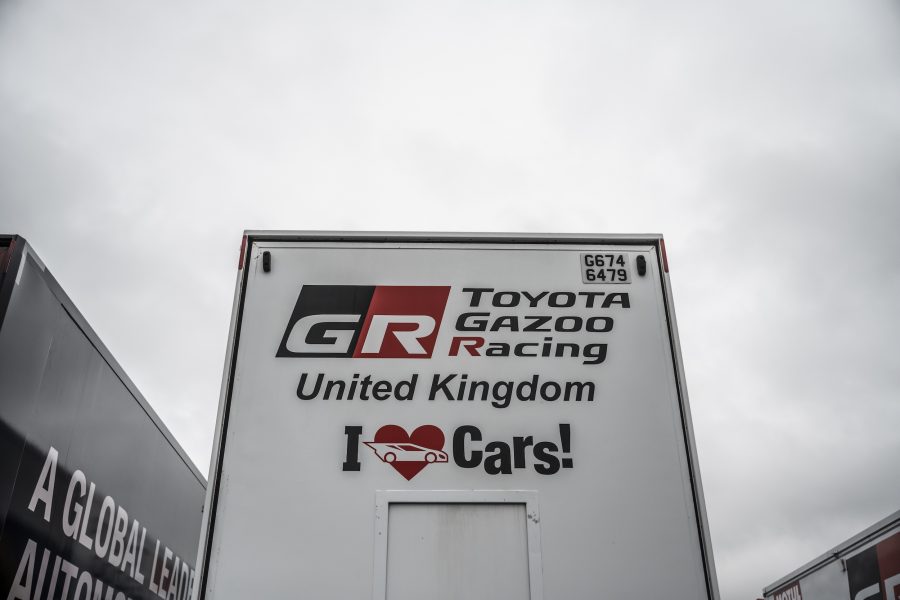 What are Toyota Gazoo Racing UK's expectations for 2022?
"I think we're in for a good year. We've got a lot of changes and there are a lot of things for us to get our head's round and maximise. But I don't think anybody's in a different boat on the grid at all – there's a lot of changes for all of us. We've got two really good drivers – the consistency of Rory coming back to us for a second year – we had three great wins with Rory last year and we want to improve on that this year – and Ricky, new to the team but he's got a great pedigree in everything that he's done before. So we have high hopes for them in the drivers' championships and really high hopes for us in the teams' championship."
What does Ricky Collard bring to your team?
"Bringing Ricky onboard was a no-brainer. He's young, fresh, full of energy and has oodles of talent. It's his first season in a front-wheel-drive car, but he's so comfortable with that straight away. His track record speaks for itself – he's got a huge amount of victories and success in single-seater racing. Obviously, he's done a little bit of BTCC before and qualified on the front row for BMW and scored a podium for them in a very short BTCC career so far."
How will you manage two drivers who are very competitive?
"Having two drivers that can deliver results for us – and especially when they've gelled and they've got the relationship that these two have already established in a short period of time – puts us in really good shape. It's very important for us to have a positive working environment and I'm sure that if one of them is ahead of the other, they're going to help to bring the other one on. The team result is every bit is important, the drivers know that, so I'm sure that we're going to be fine."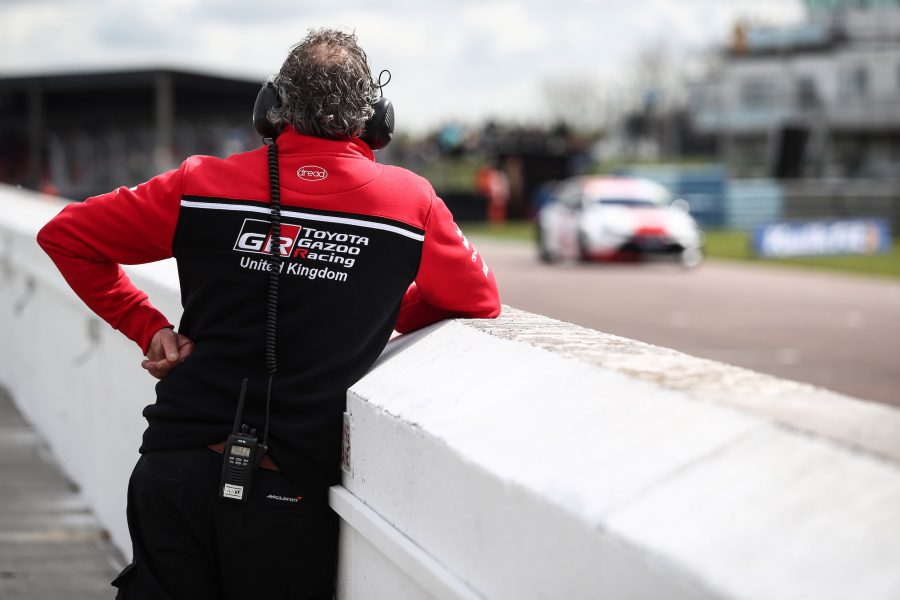 What do you expect from Rory Butcher this year?
"Last year we took a little bit time for it to gel and to click – a new team for Rory, a new driver leading the charge for us. It took us a little bit of time to understand what Rory needed and it took Rory a little bit of time to understand what he needed from the car. Once we got closer to that sweet spot, the victories and podiums started to come and the points scoring was consistent. I think in the second half of the season, Rory was only outscored by eventual champion Ash Sutton so I think we were second-highest points scorer so that consistency is really key. So that's what we want to see from Rory from the get-go. We want to mount a serious title charge."
Find out more about Rory Butcher's thoughts on 2022 by clicking here!
What result would you be happy with at the end of the season?
"We say it every year: we want to win races, we want to get podium positions, we want to win the championship for the drivers and we want to win the teams' championship. The goals will never change. That's where we set our sights and we'll keep pushing for it, for sure. If we don't hit the ground running, if for some reason we've made a miscalculation and we're not quite where we want to be at the start, I'll guarantee you no-one is going to work harder to get us where we need to be to make sure that we go into that final round with the chance of winning the championships."
Thanks Christian! Good luck for the season ahead.
How can you watch Toyota Gazoo Racing UK in the 2022 BTCC?
The BTCC calendar can be found here. If you can't make it to any of the races, don't miss ITV4's comprehensive live coverage. Please check TV schedules closer to the time for specific event timings, but in general ITV4 tends to broadcast blanket coverage of the BTCC event on race days. Qualifying action on Saturday will be live streamed on itv.com/btcc, and highlights programmes will be shown on both ITV and ITV4 in the days after each event.