Although Ricky Collard is embarking on his first full season in the British Touring Car Championship in 2022, the 25-year-old has been around the racing paddock for most of his life. Toyota Gazoo Racing UK's new recruit is the son of Rob Collard, winner of 15 BTCC races in the 2000s and 2010s, and the grandson of Mick Collard, a legend in short oval racing in the 1970s and 1980s.
Ricky contested a handful of BTCC races in 2018, deputising for his father, who had been sidelined after an accident. His opportunity to join Toyota's UK race team on the 2022 grid came at a very late hour, after he'd already made plans to move to Australia to start a new life. Ricky will drive the number 21 Corolla GR Sport alongside the number 6 car of Rory Butcher.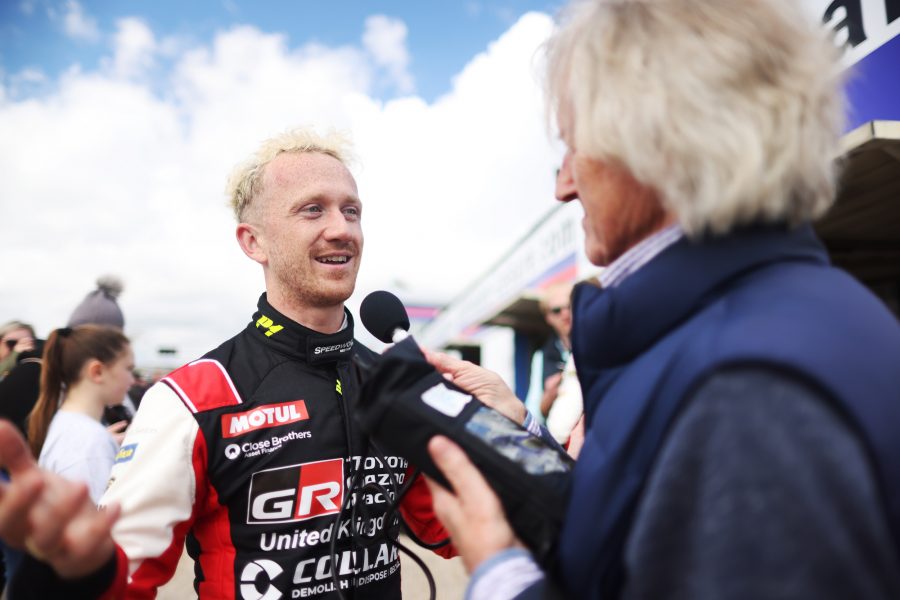 As Ricky tells the Toyota UK Magazine below, he's determined to grab his chance with both hands, starting with the season opener at Donington Park this weekend.
What excites you most about joining Toyota Gazoo Racing UK?
Ricky Collard: "I stood in for my dad in a few BTCC races in 2018 and had some good results, but to have my first full opportunity from Toyota Gazoo Racing UK is one I'm grateful for. I joined the Toyota team because I do think it's one of the best cars on the grid. Speedworks Motorsport does an excellent job in terms of preparing it.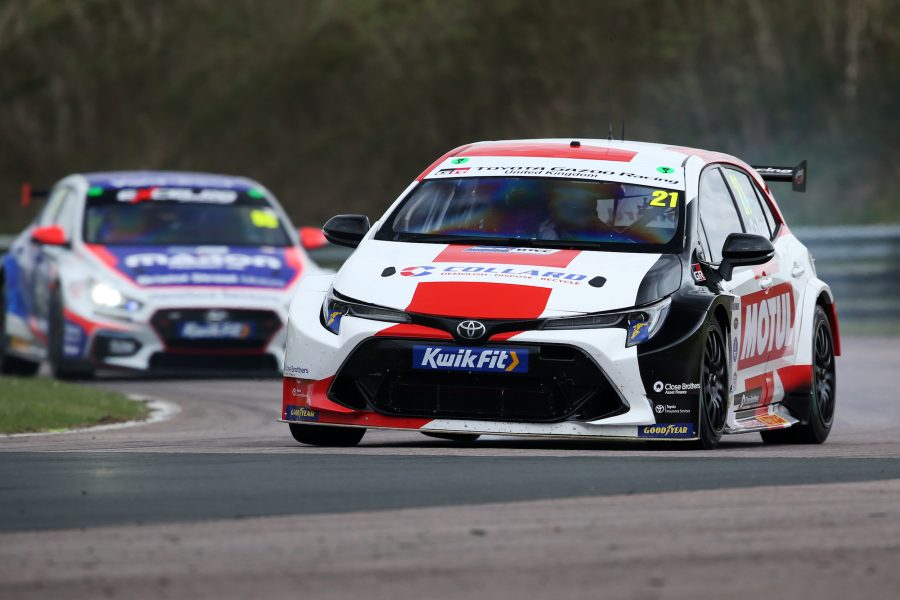 "I haven't got a lot of BTCC experience but I've got a great team-mate in Rory Butcher and I've got some great mentors around me. I also have my dad in my corner as well to give me great advice, and we've got a really good opportunity with the Corolla GR Sport.
"It's super important that we have manufacturers in our sport and I know how much it means to Toyota to be at the front of the grid. If you look at Toyota as a global brand, having its own Gazoo Racing department shows how determined it is to win races. Then on the road you have cars like the Corolla GR Sport, GR Yaris and GR Supra. Toyota is a manufacturer that is putting back into this sport and to be associated with it is an honour." 
Is there a lot of expectation on Ricky Collard this season?
Ricky Collard: "There's a little bit of pressure but I do believe a happy driver is a fast driver. I feel in a really good headspace at the moment. Physically, I feel fit and I'm ready for the challenges. Back in 2018 I had a podium finish in my BTCC outings and I have more experience now, I'm more mature and I do feel like we can really fight for podiums and maybe a win. I want to be consistent – I'm not here to make up the numbers, I'm adamant about that, but at the same time I want to have enjoy this opportunity."
Tell us about your 2022 plans if you didn't get this opportunity…
Ricky Collard: "To do touring cars this year was a really late decision. I was ready to go and move out Australia and start a life out there. Flights were booked and bags were packed. The past couple of seasons have been really difficult and it's been challenging to raise the money to race. That's why I'm so grateful for the opportunity from Toyota UK to give us the opportunity. I was meant to be on nice warm beach working in Australia but instead I'm at a freezing cold race circuit instead – it's amazing!"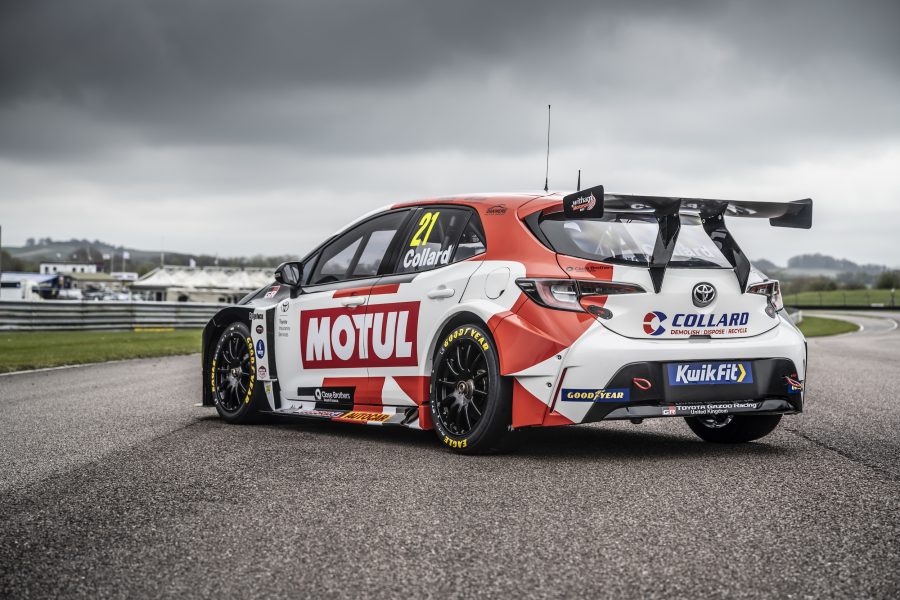 What's Ricky Collard's background in motorsport?
RC: "I raced karts at European and world level against drivers such as Charles Leclerc and Max Verstappen. Then I moved up to single-seaters in the MSA Formula Championship, where I finished second overall to Lando Norris. The following season I finished second again in the BRDC Formula 3 Championship. I had a contract with BMW as DTM reserve driver and GT race driver. During my career I've won races in Formula 3, Formula 4, GT3, GT4 and karting, so to add 'touring car race winner' would be really nice."
Find out what TGR UK team boss Christian Dick has to say by clicking here!
What do you think about the technical changes for 2022?
RC: "Obviously this year the BTCC is switching to a hybrid powertrain, which personally I think is a really good decision for the sport. Toyota as a brand is renowned for hybrid power. The Corolla GR Sport is performing pretty well – I think the hybrid system will add an element to the racing which is really good. The BTCC is using 20% sustainable racing fuels as well this year. It's all a step in the right direction for the future that we need to look after with the environment."
What are your first impressions of the Corolla GR Sport?
RC: "It's my first time driving a front-wheel-drive racing car – until now I've always driven rear-wheel drive, so I've got a lot to learn. The actual chassis and the ergonomics of the Corolla GR Sport are really good and it all feels quite natural. I just have to keep pushing in the right direction. Last year it was an extremely strong car. Rory [Butcher] performed extremely well and I do feel like it's got the potential to win the championship. I know that Speedworks Motorsport has worked extremely hard. I've got to show what this car is capable of doing because this team deserves to be at the front of the grid."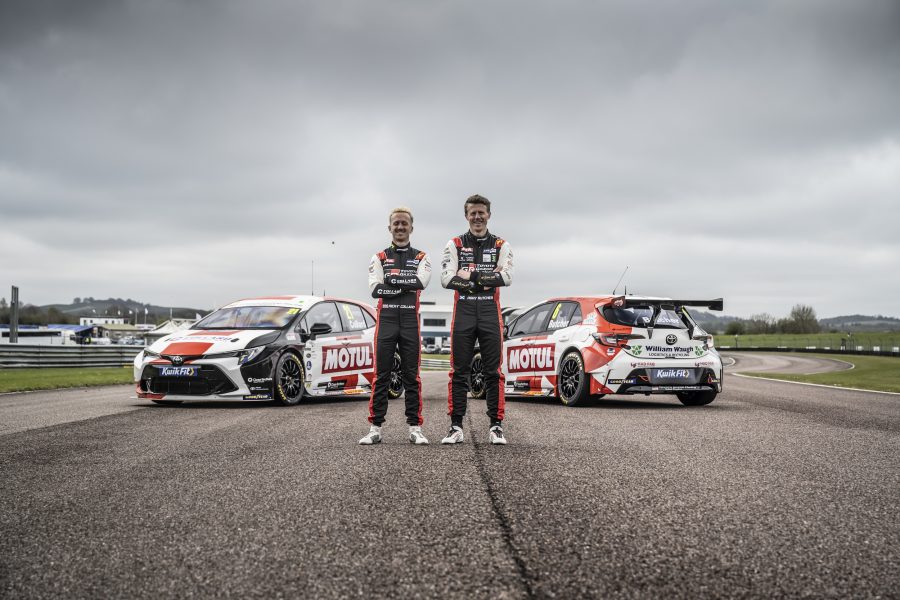 What do you think about working with Rory Butcher?
RC: "He's a top bloke. We've known each other for years anyway but to be paired up together is great. I do have to translate a few of the things that he says because it's really difficult, especially when we're testing at his home circuit at Knockhill! We're here to help each other and it is a proper team environment here at Toyota Gazoo Racing UK."
Thanks Ricky! Good luck for the season ahead.
How can you watch the 2022 BTCC?
The BTCC calendar can be found here. If you can't make it to any of the races, don't miss ITV4's comprehensive live coverage. Please check TV schedules closer to the time for specific event timings, but in general ITV4 tends to broadcast blanket coverage of the BTCC event on race days. Qualifying action on Saturday will be live streamed on itv.com/btcc, and highlights programmes will be shown on both ITV and ITV4 in the days after each event.