A stellar year for Toyota in 2020 resulted in our brand collecting more than 30 awards, with key models such as the all-new Yaris and GR Yaris, the Corolla and Proace City being honoured by both critics and motorists alike. With a raft of new models joining the range over the coming 12 months, it's likely that Toyota will continue to win awards during 2021.
As our cars, services and people are recognised for their achievements in the automotive industry and beyond, this article will be updated throughout the next 12 months to reflect the growing number of honours bestowed upon us during the calendar year.
Proace and Prius triumph in the 2022 DrivingElectric awards
Toyota is ending 2021 on a high with further honours for its electrified models in the 2022 DrivingElectric awards. The all-electric Toyota Professional LCVs – Proace and Proace City Electric – have been named Best Medium and Best Small Electric Van respectively, while Prius, the world's original hybrid electric model, has received the Best Used Hybrid Car award.
Proace Electric and Proace City Electric, were both launched this year. In both cases, their electric powertrain has been accommodated without compromising their payload capacity – matching their diesel-powered equivalent models. Their practicality for business is also reflected in their official zero emission driving ranges – up to 205 miles for the medium duty Proace Electric and 168 miles for the compact Proace City Electric.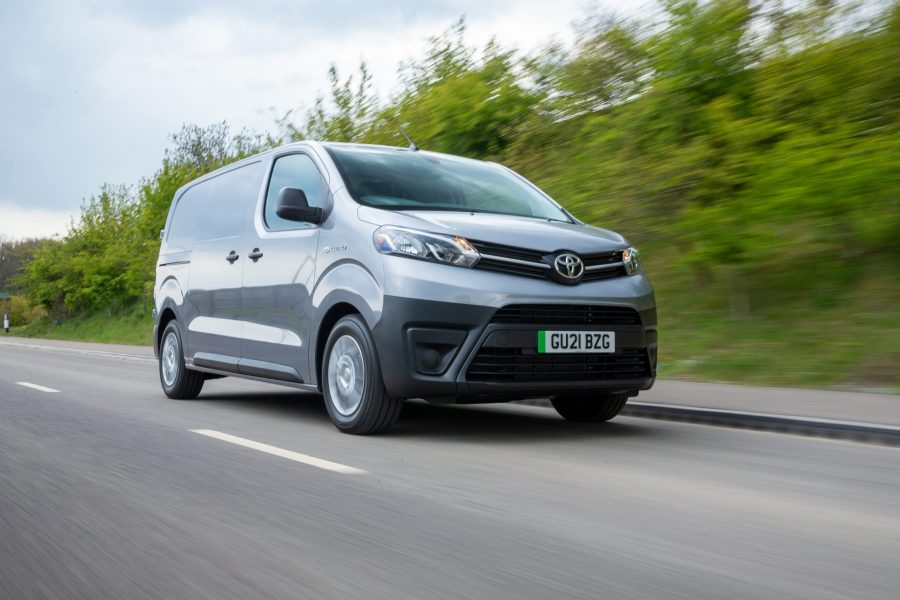 Richard Ingram, Editor of DrivingElectric, said: ""The Toyota Proace Electric is one of the best commercial vehicles you can buy. Using tried-and-tested technology, it not only feels like a car to drive, it charges like one, too; 100kW is standard across the range. With a choice of batteries and a maximum volume of 6.1 cubic metres, it's an incredibly talented electric van."
He continued: "The Toyota Proace City raises the bar when it comes to small electric vans. Excellent performance, versatility and charging performance make this a commercial vehicle suitable for the many, not the few."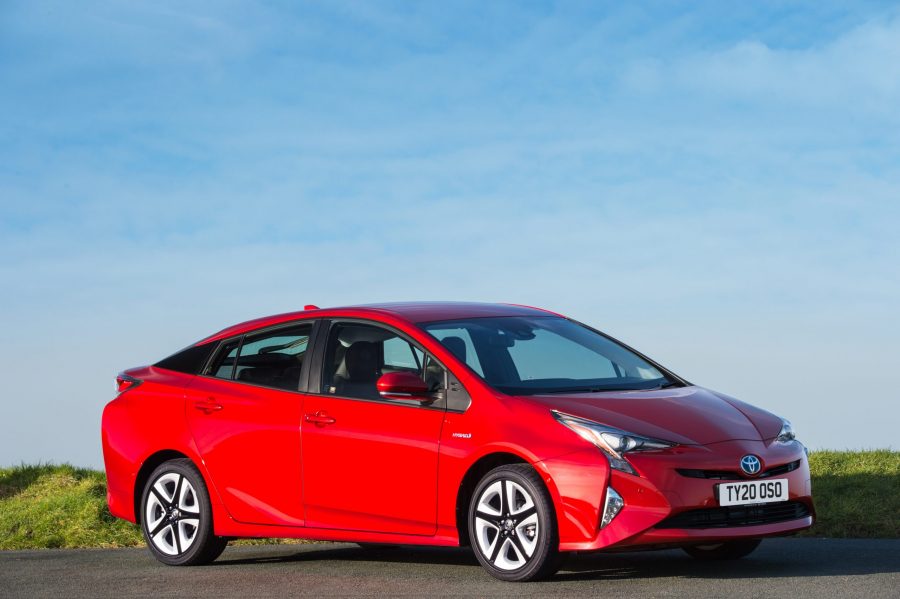 Turning to the Toyota Prius, he concluded: "With a lineage dating back to the late '90s, the Toyota Prius is the archetypal hybrid family car. The latest model is the best of the bunch, with a smooth, frugal petrol-electric powertrain capable of returning astonishing fuel economy. With good quality used examples now available from less than £15,000, the fourth generation Prius represents incredible value for money."
Double success for Toyota Professional electric models at What Van? awards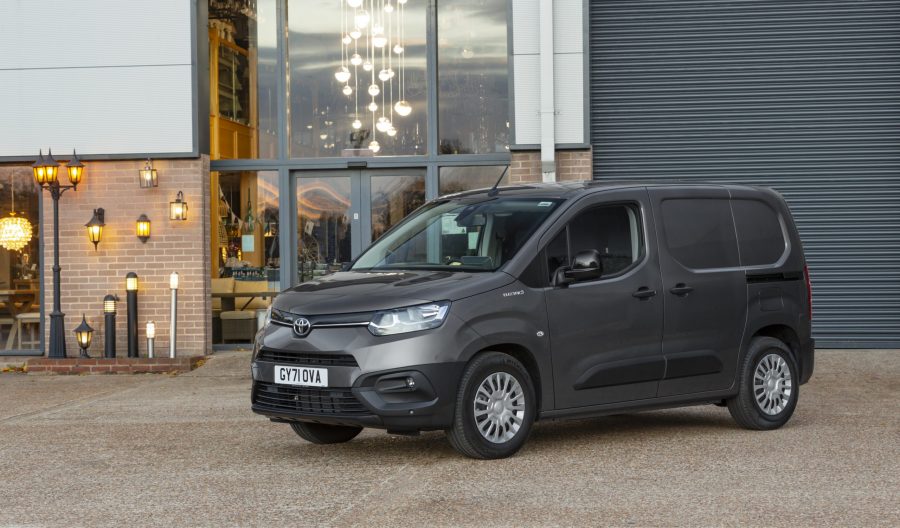 The Toyota Proace City Electric has continued its award-winning success, taking the title of Best Electric Van at the 2022 What Van? awards, announced yesterday. Its larger sister model, Proace Electric, was also in the spotlight, winning the Best Medium Van category.
The newly launched Proace City Electric is Toyota's second fully electric commercial vehicle. Its electric motor delivers maximum power of 134bhp/100kW and a zero emission driving range of up to 168 miles. It is offered in standard and long wheelbase forms, with load space uncompromised by its electrified powertrain: the long (L2) version provides up to 4.4m3 and an 800kg payload. It is featured in the Toyota Professional LCV line-up alongside the medium duty Proace Electric van, launched earlier in 2021.
Commenting on the success of Proace City Electric, James Dallas, What Van? Editor, said, "The Proace City Electric is an astute move for Toyota. It has all the virtues of its companion (Stellantis) models in terms of useful range, working practicality and driving comfort and is likely to command the strongest residual values. Together with its diesel sibling, the Proace City, the electric version has brought Toyota in from the margins of the panel van market."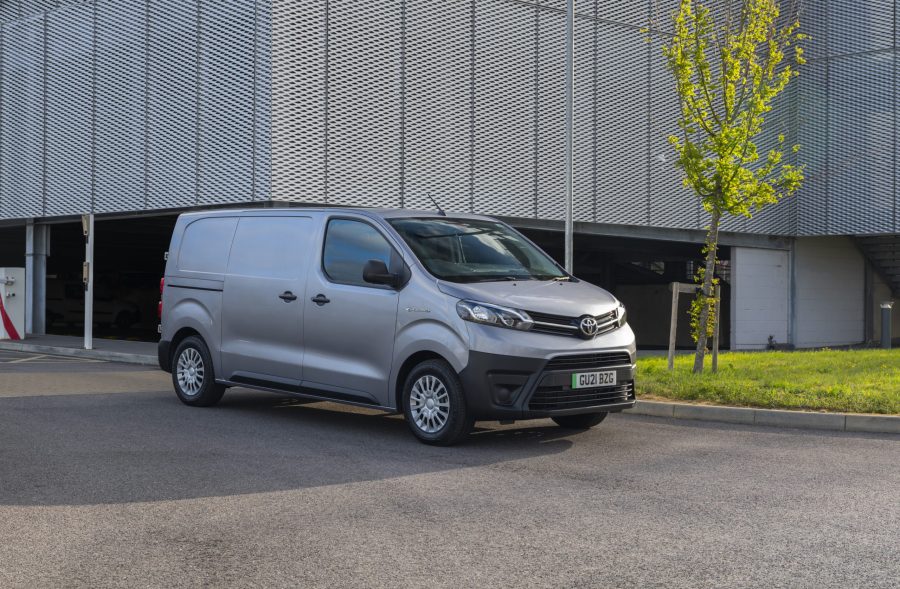 Turning to Proace Electric's award win he added, "The Proace Electric is an accomplished electric van which combines a relaxing driving experience with serious load-carrying capability. It is built on the Stellantis group platform, though customers may be swayed towards Toyota by dint of the brand's strong customer service reputation."
Hilux leads success at the 4×4 Magazine awards
A bumper year of accolades for Toyota has yielded further success with honours reflecting the company's off-road heritage. 4×4 Magazine has acknowledged Toyota's history of building tough dependable off-road vehicles by awarding the brand Manufacturer of the Year. In addition, the Toyota Hilux is rewarded with the Pick-up of the Year honour and Best Off-Road titles.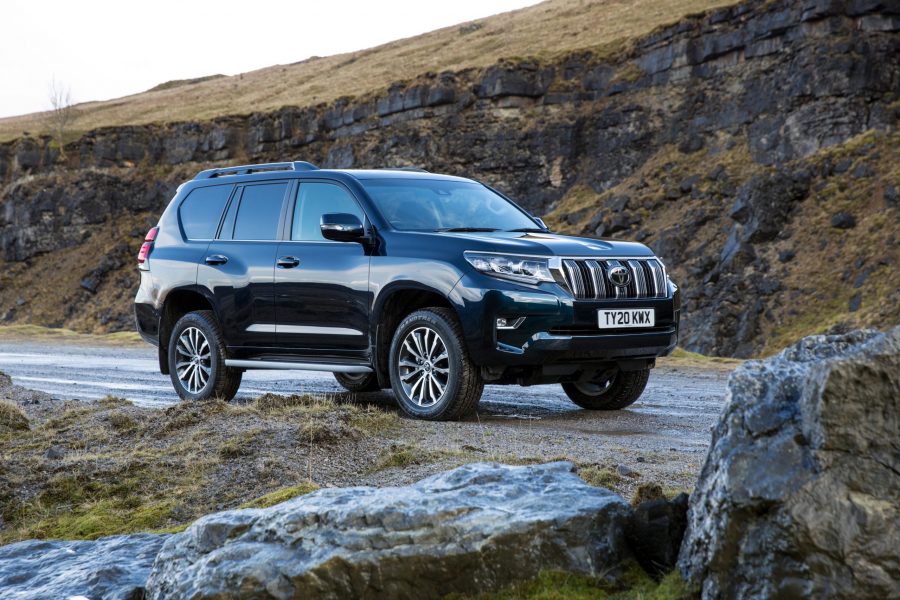 In other categories, RAV4 won Best Medium SUV, with Land Cruiser taking the Sustainability Award for the third year running. Land Cruiser and Highlander were also highly commended in their respective classes for Off-Roaders and Large SUVs.
Alan Kidd, 4×4 Magazine Editor, said: "We've always admired the Hilux, but we've also always hoped Toyota would add their 2.8-litre engine to its range. Now they've done it, what a perfect example of making a good thing better. The Hilux is outstanding with this engine. But they've also improved its chassis and brought its multimedia up to date – while retaining everything we liked about it in the first place. It's still rock solid and robustly put together – and it's still the pick-up truck you'd choose for an expedition across the desert."
Commenting on the Manufacturer of the Year Award, he added: "There's no escaping the plain fact that after the last 12 months, Toyota's 4×4 range has formidable quality in every position."
Toyota voted Carmaker of the Year
Toyota has been voted Carmaker of the Year at the 2021 MotorTrader Industry Awards. The award recognises the range of products and services available from Toyota in the UK and the strength of the relationship Toyota has with its retail partners.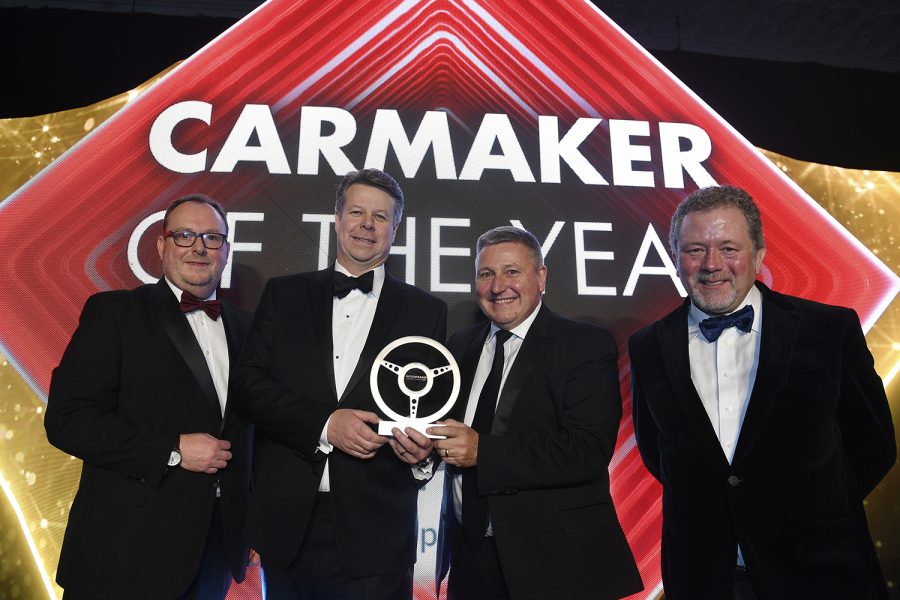 Accepting the award on behalf of Toyota (GB) were Mark Roden, Operations Director and Robin Giles, Customer Services Director. Roden said: "This achievement is testament to our incredible people working across all the different areas of service we provide under what we call the "One Toyota" umbrella. It recognises the brilliant progress our teams are making not only at Toyota (GB) but also our manufacturing plant in Derby, Toyota Financial Services, Toyota Insurance Services, Kinto and of course the hard work of our retailer network."
John Kirwan, Editor of MotorTrader, said: "Toyota was the clear winner this year for the strength of its range, the profitability of the franchise, its strong support for its dealer network in the pandemic and for innovation in aftersales."
Toyota Hilux wins International Pick-up Award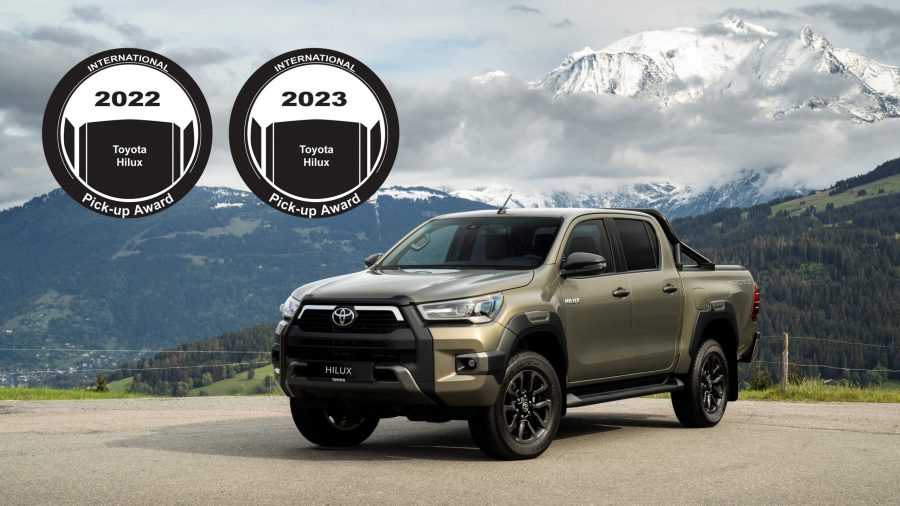 The Toyota Hilux has been announced as the winner of the 6th International Pick-up Award (2022/2023). This prestigious honour for medium-sized pick-up trucks was presented yesterday (17 November) during the Solutrans 2021 exhibition in Lyon, France.
"Every other year since 2009, the International Pick-up Award (IPUA) has been presented to the most efficient one tonne pick-up truck in business today," said Jarlath Sweeney, Chairman of the International Van of the Year Award, which organises the competition. "As a multi-functional vehicle produced and sold globally, the product – and its marketplace – continues to evolve, with many brands setting high standards in performance, safety and driver and passenger comfort."
The first Hilux was launched in Japan on 21 March 1968 and one year later was introduced to the European market. It has since become one of the most successful models in the Toyota line-up.
Renowned for its quality, durability and reliability, the unstoppable Hilux has proved its invincibility time and again, conquering the North Pole, Icelandic volcanoes and Antarctica, and achieving victory and podium finishes in the gruelling Dakar Rally.
Today, Hilux is manufactured in six global locations and is sold in 180 countries and regions. With more than 18 million sales to its credit, it is the world's favourite pick-up.
Toyota Proace City Electric voted Van of the Year at the What Car? Van Awards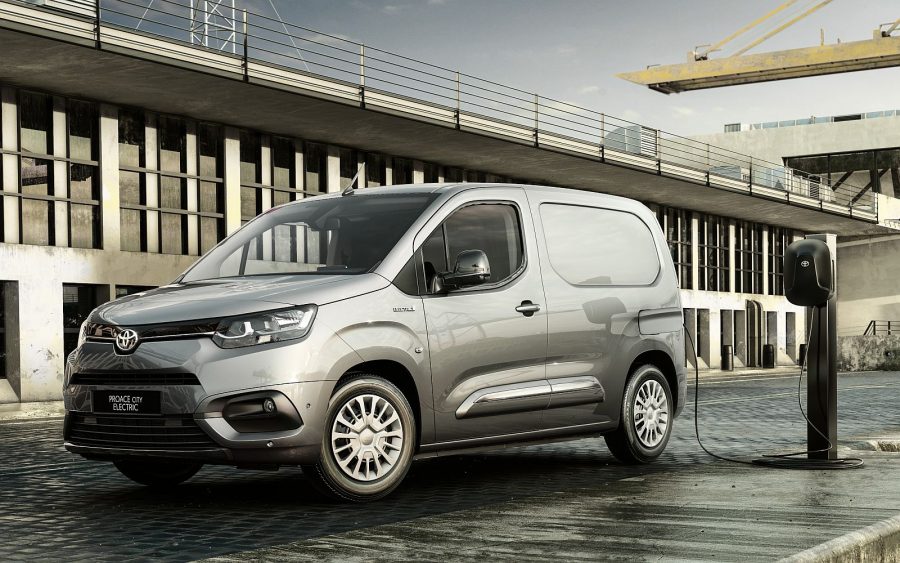 The new zero-emission Proace City Electric is already off to a strong start, taking the following three honours at the What Car? Van Awards: overall Van of the Year, Best Electric Van and Best Value for Ownership Costs within this category. Awards also went to the Toyota Hilux for Best Commercial Pick-up and Land Cruiser Commercial for Best Commercial SUV.
What Car? editor Steve Huntingford commented: "The high specification of the Proace City Electric makes it an ideal choice for private buyers looking for a comfortable and practical electric van. And by making use of Toyota's extended ten-year warranty, buyers can potentially save a lot of money in the long run."
Toyota's triple honours at the Business Car Awards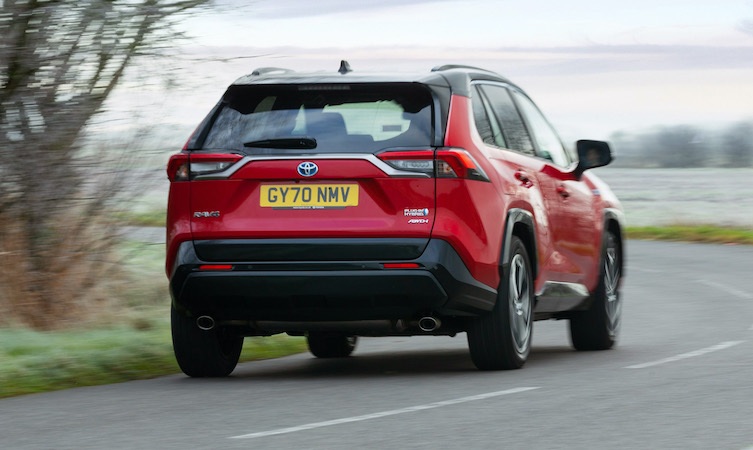 The Business Car Awards provided triple honours for Toyota, with the RAV4 Plug-in Hybrid named Best Hybrid Car, the all-new Yaris Best Small Car and, for the third year running, Toyota and Lexus jointly receiving the Green Manufacturer of the Year title.
Summarising the three awards, the judges said: "RAV4 Plug-in impressed us with its high electric driving range, attracting just a 7% BIK company car tax rate and improving battery-only usability. This contributes to strong real-world running costs. The new Yaris will impress fleet managers with its efficient hybrid powertrain and a comprehensive package of safety systems, while drivers will be won over by its stylish design and enjoyable driving experience." And as a manufacturer, they believed that "Toyota had the best all-round approach to environmental-friendliness of the contenders in this category. We were particularly impressed by the company's green manufacturing initiative, as well as its extensive range of hybrid vehicles."
Toyota is the Which? Car Brand of the Year 2021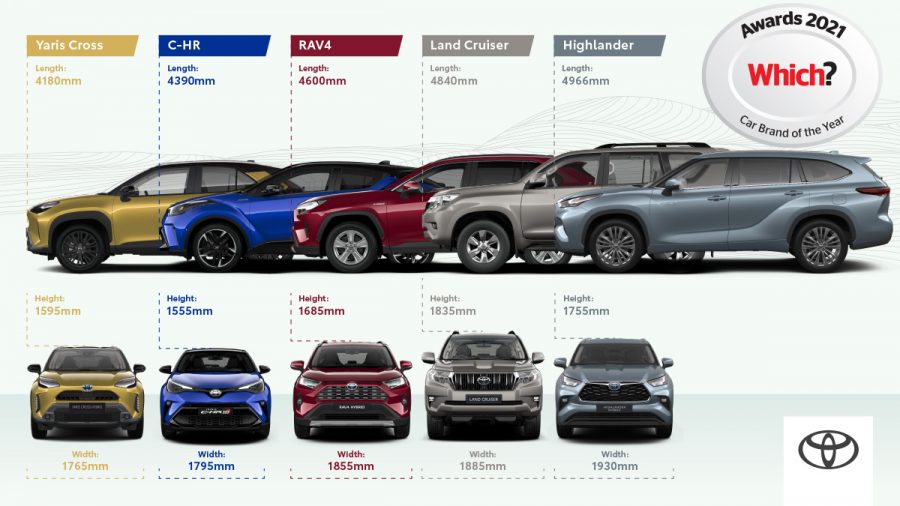 Toyota has been named Car Brand of the Year for a second year in succession by the consumer champion Which?
Announcing the result today, Which? Chief Executive, Anabel Hoult, said: "For the second year running, we are delighted to award Which? Car Brand of the Year to Toyota.
The Which? judging panel commented: "Toyota remains a firm favourite of UK car buyers. Its affordable and diverse range of models are rated highly for overall reliability, while its commitment to hybrid technology has proved popular with buyers looking to improve their car's environmental impact, without the impracticalities of a full electric vehicle.
Toyota also performed strongly in the 2020 Which? survey of the UK's most reliable car brands, being one of only three manufacturers to achieve the top five-star rating for both cars aged from new to three years old and three to eight years old.
Toyota Prius and Hilux winners in the Carbuyer Car of the Year Awards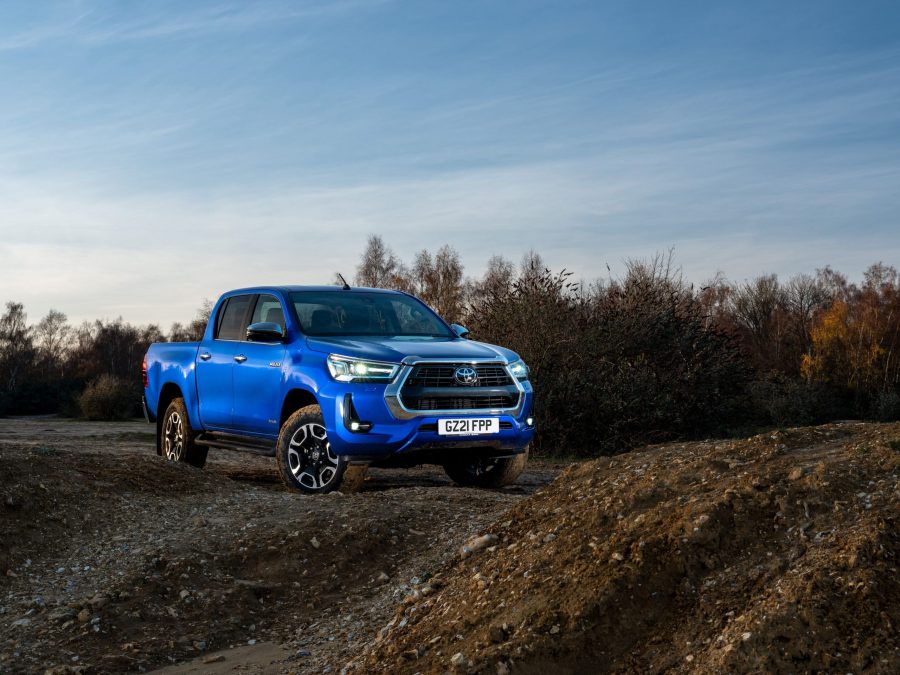 Toyota has collected two honours in the 2022 Carbuyer Car of the Year Awards with Prius named Best Used Hybrid and Hilux Best Used Pick-up.
Announced today, the awards recognise the essential quality, reliability and durability that define Toyota models, whether they're designed for everyday driving or equipped to tackle the harshest environments.
Richard Ingram, Carbuyer Editor, said: "The Toyota Hilux has a well-deserved reputation as a virtually unbreakable workhorse, which makes it an extremely attractive pick-up on the used market. If it does happen to go wrong, it's very likely buyers will have a good chunk of the impressive 10-year manufacturer warranty to rely on, too."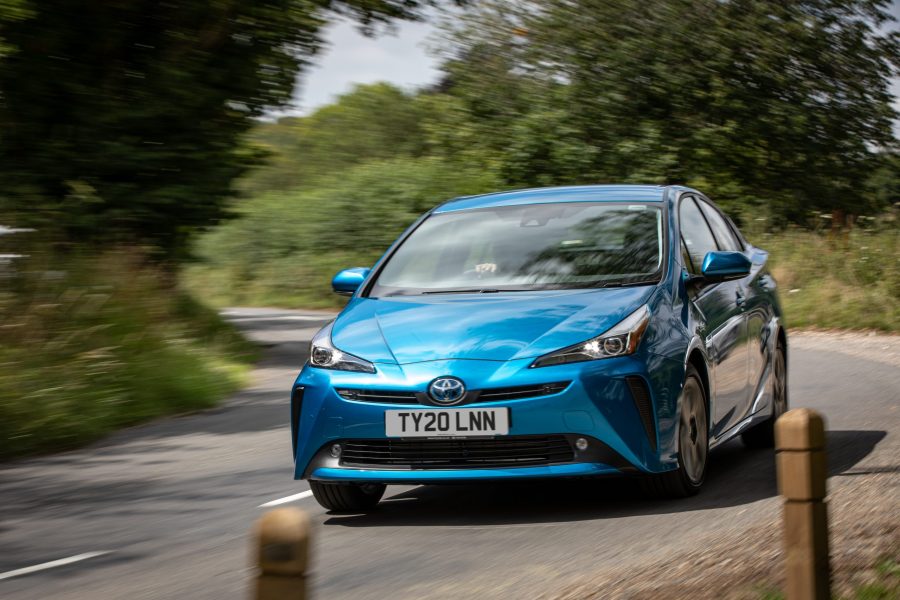 Announcing the award for Prius, he commented: "Prius is yet another case study in the solid build quality and enduring reliability of Toyota's cars. There's plenty of choice on the used market, so buyers can easily get their hands on what is a very efficient hybrid car for a relatively small outlay. The fact that Prius is surprisingly practical only adds to its appeal and helped clinch victory in our Best Used Hybrid category."
Prius is long-established as the pathfinder for Toyota's world-leading hybrid electric technology and has a reputation for reliability over high mileages. Hilux recently benefited from new styling and a new, more powerful 2.8-litre engine that will further strengthen its appeal for both new and used car customers.
Toyota Warranty helps Toyota scoop three awards at Parkers New Car Awards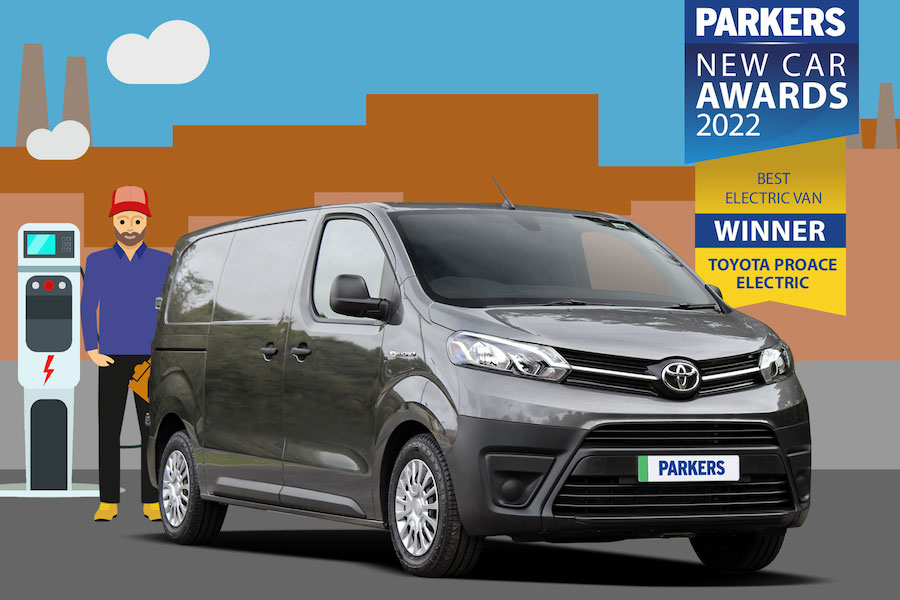 Toyota has enjoyed triple success in the 2022 Parkers New Car Awards with honours shared between the out-and-out performance star GR Yaris and the eminently business-like Proace Electric and Proace City vans.
For GR Yaris, it is another award to add to its massive haul since launch last year, while Proace Electric and Proace City have cemented their success with the benefit of the new Toyota Warranty programme – free cover for up to 10 years/100,000 miles.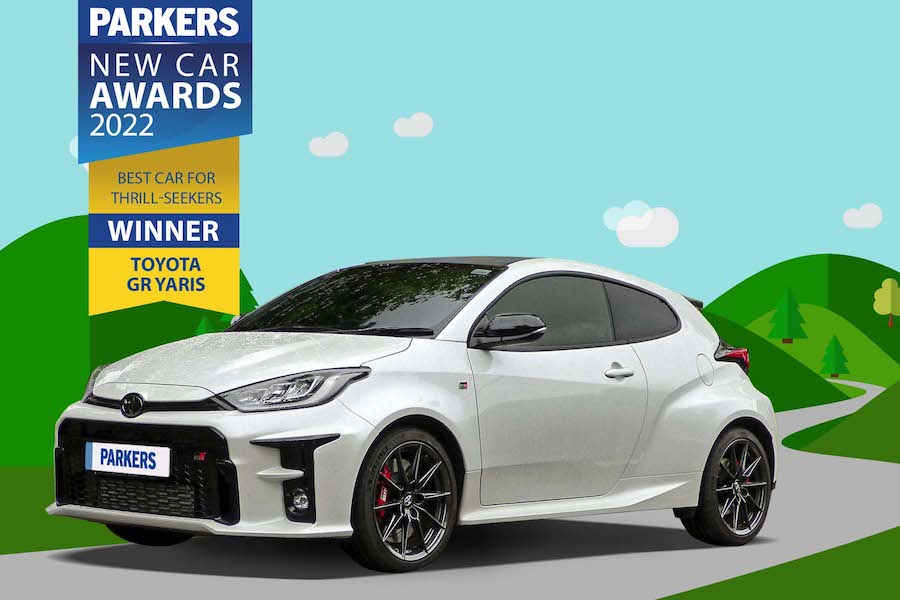 Announcing the awards today, Keith Adams, Editor of Parkers, one of the UK's best-respected most popular sources for new and used car news and consumer advice, explained the qualities that set the Toyotas apart.
Commenting on GR Yaris being named Best Car for Thrill-seekers, he described it as "the absolute pinnacle of the hot hatch world," adding: "The GR's appeal isn't based purely on speed – its feedback and feel are unrivalled and its ability to deliver old-school thrills are near-addictive."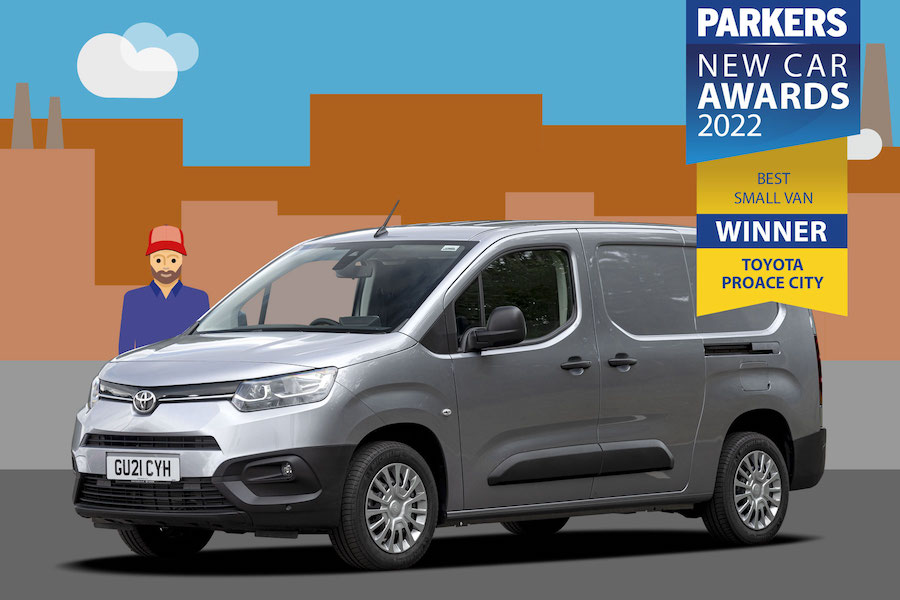 CJ Hubbard, Parker's Van and Pickup Editor, highlighted the Toyota warranty programme as the factor that put Proace Electric "ahead of the current electric van pack" in taking the Best Electric Van award, together with its "impressive driving range and payload options."
It was the same story for Proace City, winner for a second successive year in the Best Small Van category, with the Toyota warranty acclaimed as a "genius move." Hubbard declared: "Combine that with the growing Toyota Professional network and for us, there was only one winner."
Toyota LCV's scoop four wins in the Company Van Today Awards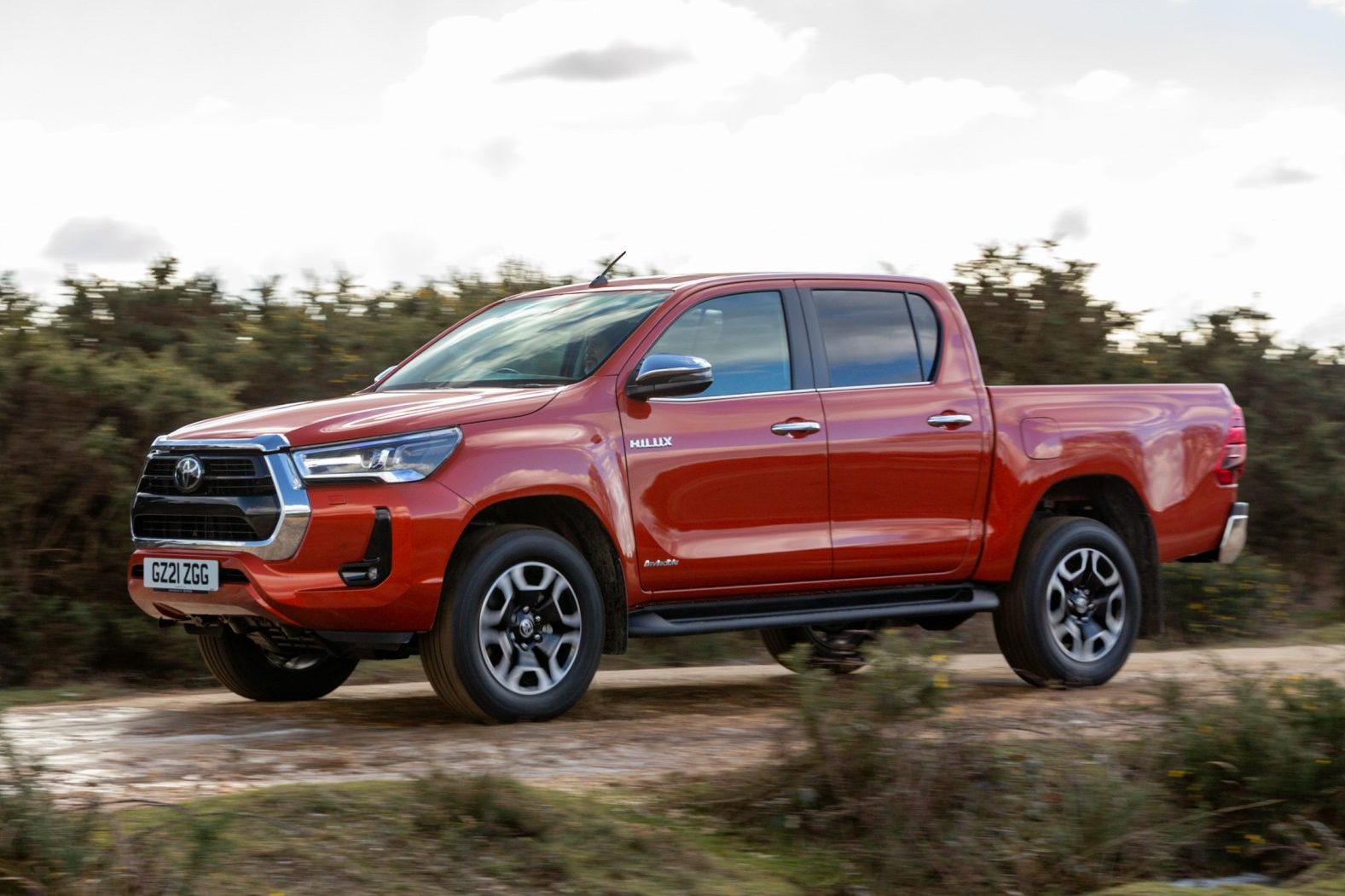 Toyota has enjoyed emphatic success in the Company Van Today Awards, picking up four honours for models in its growing Toyota Professional range of light commercial vehicles.
The Hilux pick-up reaffirmed its long-established winning qualities, the recently launched new model leading it to both the Pick-up and 4×4 Van of the Year titles. Proace City, which took Toyota into the crucial small van segment in 2020, is the joint winner* of the Light Van of the Year award, while the zero-emissions Proace Electric medium-duty van was joint winner* of the Green Award and the overall Van of the Year.
Commenting on the awards, announced today, Tom Webster, Company Van Today Editor, said: "Toyota's performance in the Company Van Today Awards shows that the brand is increasingly serious about the light commercial vehicle arena. Hilux has always been a fleet favourite, and the recent updates enhance that, but the addition of the Proace City and Proace Electric gives Toyota an expanded and very competitive offering."
*Joint awards shared with the equivalent Stellantis brand models.
Toyota RAV4 Hybrid a double winner in the Fleet News Awards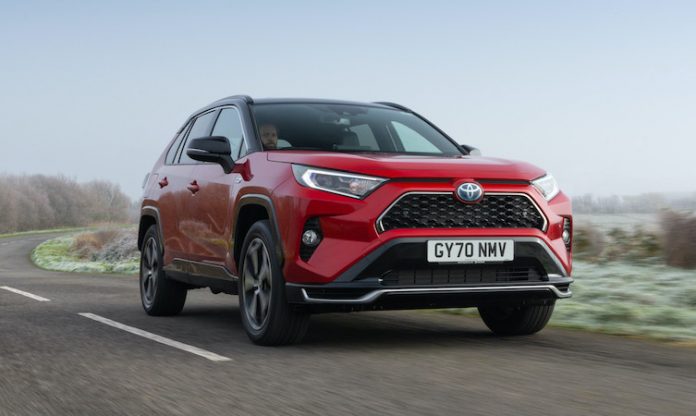 The Toyota RAV4 is a double winner in the Fleet News Awards 2021, picking up the titles of Best Mid-size SUV and Best Hybrid Plug-in Car. There was an additional success for the new Toyota Proace City which was "highly commended" in the Best Small Van category.
In the Best Mid-size SUV category, the judges highlighted the efficiency of RAV4's hybrid powertrain and the availability of a plug-in hybrid electric version, launched in early 2021, which reduces CO2 emissions to 22g/km. They commented: "Versatile and spacious, with the RAV4 you get a lot of car for the money. In this segment, it's the car of choice for fleets and their drivers."
Economy was also key in their decision to give Toyota the Best Plug-in Hybrid Car award. They reported: "Highly efficient, with an excellent EV-only range, the RAV4 also delivers outstanding economy in petrol mode thanks to its hybrid technology. It is spacious, with a high-quality interior, is packed with safety technology and is extremely reliable. A mid-size SUV for just seven per cent benefit-in-kind is an incredible offering."
Honours for the Toyota Yaris and GR Yaris in the Auto Express New Car Awards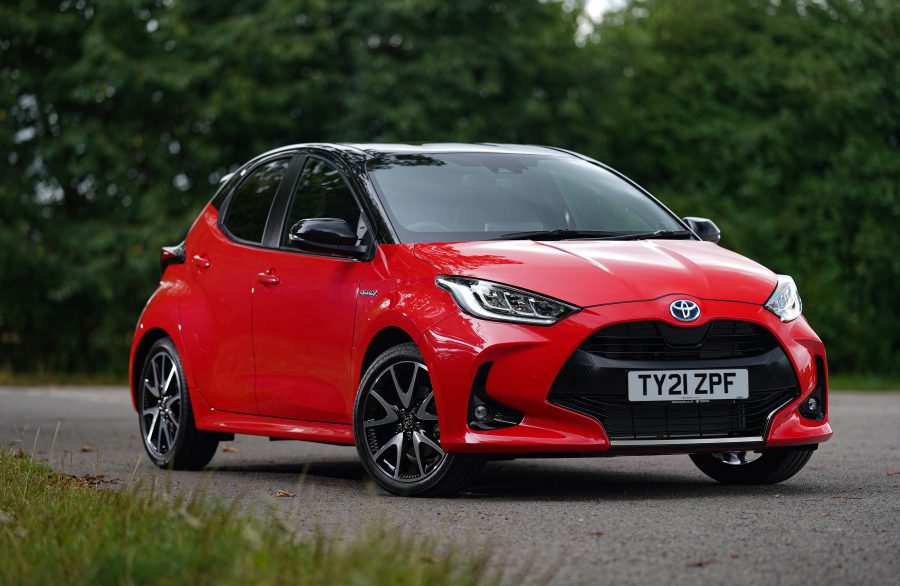 There is no cause for Toyota sibling rivalry in the 2021 Auto Express New Car Awards with honours bestowed on both the Yaris hybrid and the performance-tuned GR Yaris. Announced today, the awards reaffirm the huge critical and popular acclaim both models have enjoyed since launch.
Steve Fowler, Auto Express Editor-in-Chief, commented: "The Yaris has always been a sensible and pragmatic supermini choice, but this latest version is far more than that. Due to its excellent hybrid powertrain and new architecture that makes it better to drive than ever before, it's our favourite affordable hybrid for the second year in a row."
GR Yaris drives off with Auto Express's Performance Car honour, adding to the exceptional haul of awards it has collected since hitting the road in late 2020. Steve Fowler explained: "This year's Performance Car champ is a true giant-killer, fighting off machines with twice the power and prices three times as high. The GR Yaris was one of the most eagerly anticipated arrivals of the year and its blend of performance, poise and price mean it hasn't disappointed. Few cars as fun to drive, yet this pocket rocket is easy to live with and relatively affordable to run."
Toyota "Rising Stars" named in Autocar's Great British Women in the Car Industry 2021
Dora Boganyi, Louise McLoughlin and Charlotte Twigg of Toyota (GB) and Kirsten Gooderham from Toyota Motor Manufacturing UK (TMUK) have been named as Rising Stars in Autocar's Great British Women in the Car Industry for 2021.
The awards, presented in association with the Society of Motor Manufacturers and Traders, recognise the most accomplished and talented women working in Britain's motor industry.
Candidates were selected from many different areas of the car industry, with Boganyi and Twigg featuring in the mobility and digital solutions category and McLoughlin and Gooderham in marketing and manufacturing respectively.
Rachel Shepherd, Toyota General Manager, HR and Facilities, said: "It is hugely encouraging to achieve recognition for such different areas of our business. We hope that these achievements will further inspire women within our business and drive greater representation of women within our industry more widely."
Chair of the judging panel and Managing Director of Autocar and Haymarket Automotive, Rachael Prasher, said: "We were delighted with the number of entries we received this year, a clear indicator that Autocar's Great Women initiative is both well received within the industry and having a positive impact. The judging was one of the trickiest I've been involved in, with a remarkable talent pool of Rising Stars that bodes well for the future of the automotive industry."
Toyota named the most reliable brand at the Auto Trader New Car Awards 2021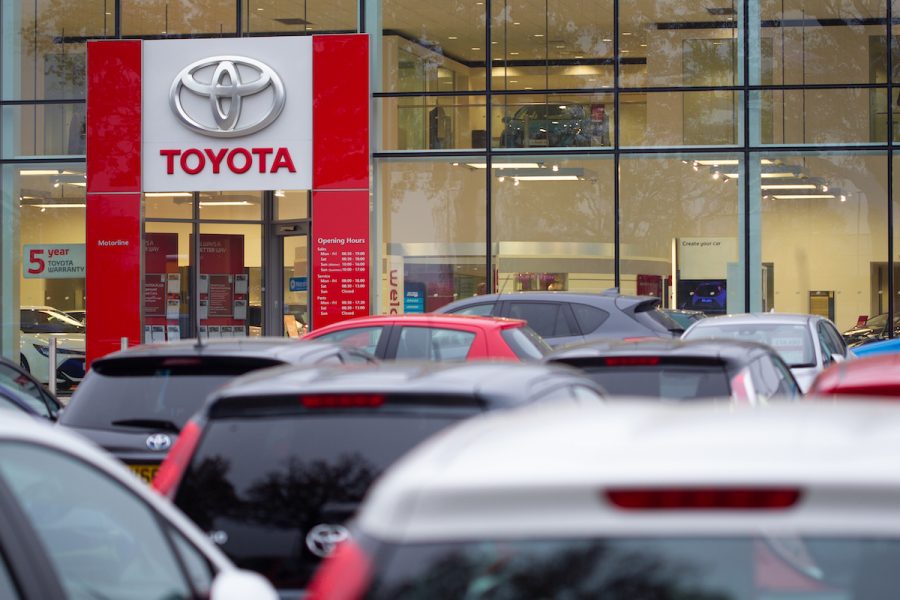 Satisfied owners have voted Toyota the most reliable car brand in the Auto Trader New Car Awards.
The result is based on the real-world experiences of UK motorists, with more than 148,000 people submitting their opinions on a wide range of ownership categories.
Rory Reid, Auto Trader's YouTube Director, said: "Whether it's a mighty Land Cruiser blasting through the desert, or a nippy Corolla tackling the rush hour traffic, Toyota has long had a reputation for superb reliability, and our survey proves it's much deserved. We were inundated with owners praising their Toyotas not just for their durability, but for their brilliant combination of practicality and fun driving performance."
Consumers rated their cars across 16 different criteria, from reliability and performance to appearance and running costs. They were also asked about their overall satisfaction with their vehicle and how likely they would be to recommend it to others. The awards were announced this week in an on-line event.
The quality, reliability and durability built into every Toyota vehicle were key to securing the award and are also the foundation for the launch this week of the ground-breaking new Toyota Warranty programme. This provides owners with complete peace of mind protection for their vehicle for up to 10 years.
A first for the UK motor industry and unmatched in its scope by any other manufacturer's warranty programme, it gives 12 months/10,000 miles' cover each time a vehicle is serviced at an official Toyota centre. Any Toyota up to 10 years old or with up to 100,000 miles on the clock is eligible. The warranty is automatically applied and there is no extra cost to the customer.
Akio Toyoda wins 2021 World Car Person of the Year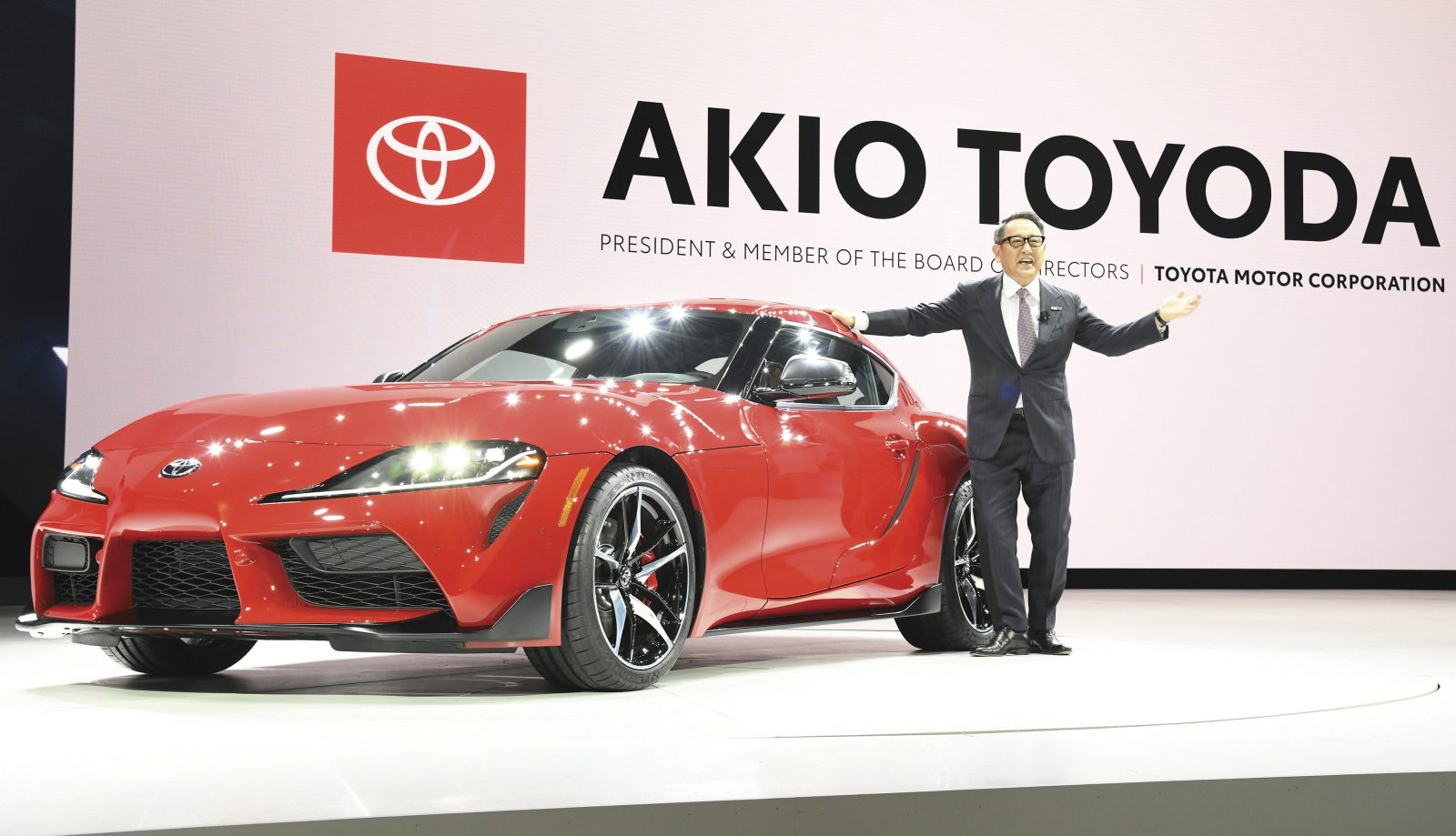 Akio Toyoda, President and CEO of Toyota Motor Corporation (TMC) is the 2021 World Car Person of the Year, an honour bestowed by the World Car Awards jury.
The World Car Awards announced: "Akio Toyoda is the charismatic President and CEO of Toyota Motor Corporation, where he has spent years successfully remaking his company. In 2020, under his leadership, Toyota remained profitable, despite Covid-19, thus protecting jobs worldwide. He has maintained Toyota's steady pace of development for the Connected, Autonomous, Shared and Electric (CASE) era and has initiated the construction of the Woven City, an exciting, real-life prototype city of the future. All while actively participating in motorsports himself, as a driver."
Responding to the World Car Awards, President Toyoda said: "On behalf of all 360,000 Toyota Team members around the world, thank you for this tremendous honour. If you don't mind, however, I would like to change this award from car 'person' of the year to car 'people' of the year, because it's the collective effort of all our global employees, retailers and suppliers that have truly made Toyota what it is today. And I for one could not be a luckier or more grateful CEO."
Thanking and recognising the contributions of the entire automotive industry, he continued: "At Toyota we are very fortunate that we were able to protect the employment of our team members during Covid and continue our work to meet the future challenge of our industry. As a company we are committed to creating new ways to support the well-being of our planet and people everywhere.
"This has been a difficult period in the history of the world. But it has also reminded us that people are what matters most. And if we at Toyota can contribute some measure of happiness to their lives, it will be my never-ending goal to do just that."
Van Fleet World picks Hilux as its Pick-Up of the Year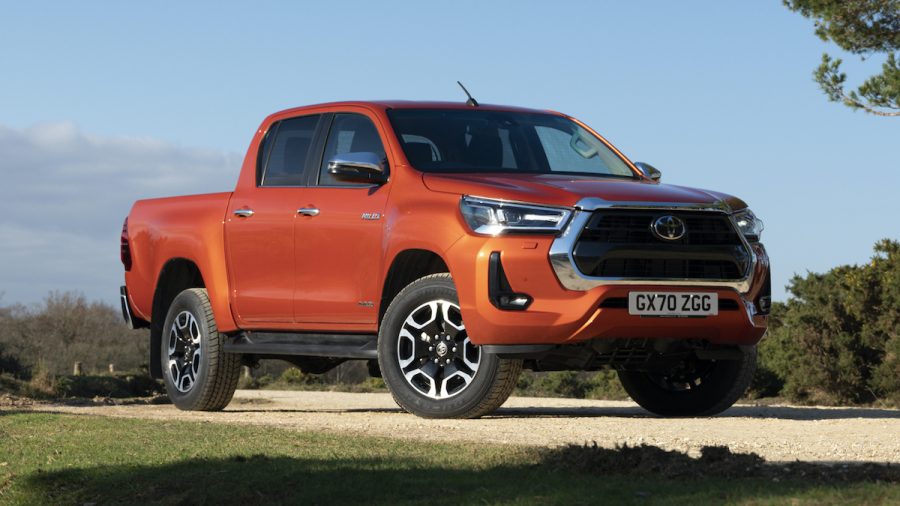 The recently revised and more powerful Toyota Hilux has loaded its first trophy, taking the title of Pick-Up of the Year in the Van Fleet World Awards. Announced today, the honour acknowledges Hilux's latest design changes and the availability of a more powerful engine option.
In addition to Hilux's title, the Toyota Proace City also featured in the awards with a "highly commended" rating in the Compact High Cube category.
Hilux embodies the quality, durability and reliability of the Toyota brand. The latest model, introduced at the end of 2020, has a striking new frontal design and more powerful 2.8-litre engine – available as an option for the Invincible grade model and fitted as standard to the Invincible X. These changes, together with new equipment features, added comfort and improvements in performance both on and off-road, strengthen the world-famous pick-up's appeal, particularly to the growing numbers of customers who need a vehicle that meets both business and leisure needs.
John Kendall, Van Fleet World Editor, said: "Hilux is one of the few names that would be recognised just about anywhere in the world. The Toyota pick-up has just about become a byword for dependability. It largely shunned the fashionable end of the pickup market, where wheels rarely get dirty, until late 2020 when Toyota gave it a 201hp engine option and a refresh. Hilux still has a strong following among working users, providing single, extended (extra) and double cab options to suit their varying needs."
Referring to Proace City, Kendall added: "The Toyota Proace City marks Toyota's return to the European compact high cube van sector, offering buyers a range of driver assistance systems. The addition of an electric model is bound to sustain interest in a van that has already proved a hit with fleet buyers."
GR Yaris is the UK Car of the Year
In perhaps its most remarkable award-winning achievement yet, the Toyota GR Yaris has been named the 2021 UK Car of the Year (UK-COTY).
The result reveals the level of love for a car that sits well outside the mainstream: an out-and-out performance hatchback designed and engineered with a focus on the pure joy of driving.
Announcing the result, UK-COTY Director John Challen said: "The GR Yaris exudes the same sort of emotions found in the original breed of hot hatches, with a modern-day twist thanks to advances in automotive technology. The most fun I've had behind the wheel of a car for many, many years."
GR Yaris qualified for consideration having won the UK-COTY Best Performance title.
All-new Yaris is declared the 2021 European Car of the Year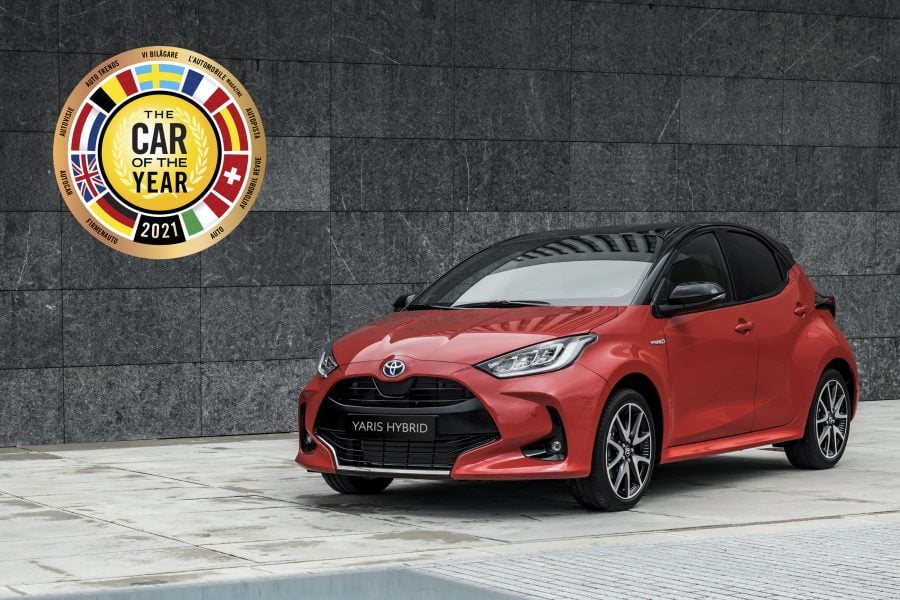 On 1 March 2021, the Yaris hatchback scooped one of the biggest annual awards when it was declared the 2021 European Car of the Year. So significant was this victory that we dedicated a standalone article to it, which you can read by clicking here.
Double honours for Toyota in the UK Car of the Year Awards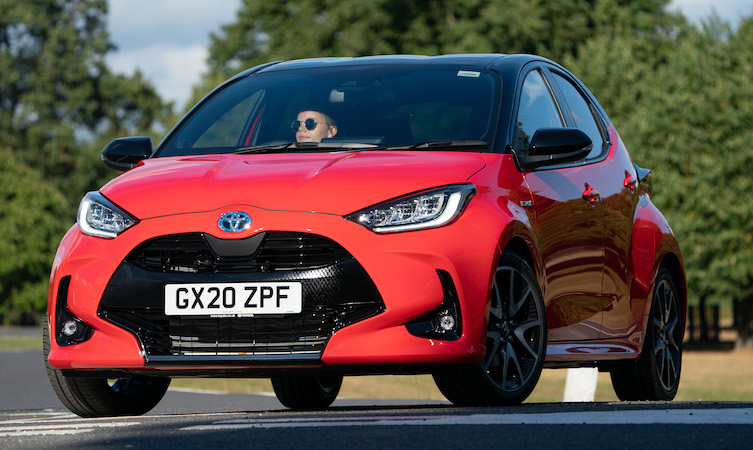 The all-new Yaris and its performance-focused sibling GR Yaris won double honours in the 2021 UK Car of the Year Awards (UK COTY), with the fourth-generation Yaris taking the title of Best Supermini, while the GR Yaris has collecting the Best Performance trophy.
The annual UK COTY awards are judged by a group of top motoring journalists from across the country. In choosing the Toyota models as winners, they were lavish in their praise, describing the new Yaris as "an excellent evolution" and "well-styled, reliable and ideal for an urban environment."
Agustín Martín, Toyota (GB) President and Managing Director, said: "These awards are warmly received. They demonstrate how Toyota is bringing exciting design and performance to its new models – and not just our special sports cars such as GR Yaris – while at the same time greatly increasing the efficiency and capabilities of our electrified powertrains. This is how we are able to offer cars that are genuinely rewarding to own and drive across the full performance spectrum, from everyday motoring to the challenges of the racetrack and rally stage."
Toyota customer satisfaction rewarded with Feefo Gold Trusted Service Award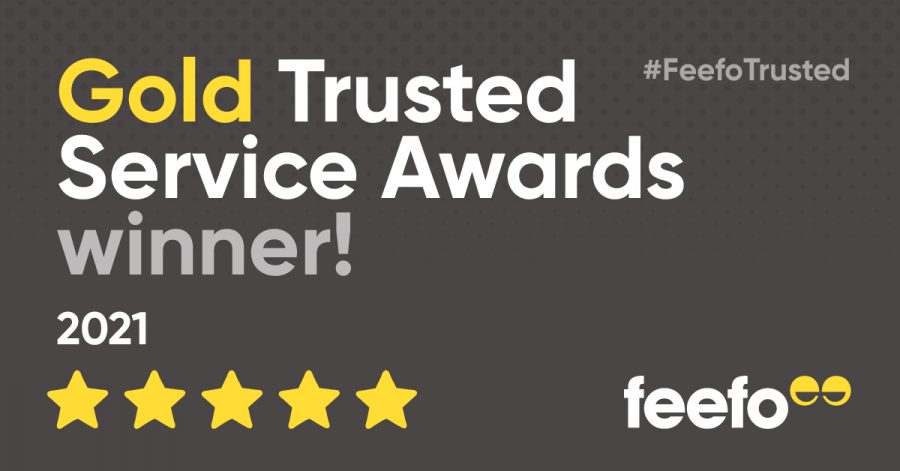 The immense satisfaction of its new car owners has earned Toyota a Feefo Gold Trusted Service Award. A wealth of positive reviews has been gathered by the independent reviews supplier since Toyota launched its partnership with Feefo in August 2020.
Feefo invites owners to rate their new car in areas such as features and specification, build quality, value for money and fuel economy. It also seeks feedback on the service the brand delivers, including all online and retailer touchpoints alongside the overall buying experience.
Toyota achieved consistently high scores, despite the restrictions on business imposed by the Covid-19 pandemic. Its average rating was 4.8 out of 5 stars for both categories and the Toyota GT86 excelled as the Toyota model receiving the highest proportion of five-star reviews. Feefo identified 4,067 positive reviews for Toyota with more than 290 referencing customer service.
"Toyota is part of a unique group of automotive companies leading the way in terms of innovation within the automotive industry," said Steph Heasman, Director of Customer Success at Feefo. "This award recognises the ability of brands like Toyota to adapt to the changing habits of their customers and put their customers truly at the heart of all they do."
Corolla wins Best Lower Medium Car in the Company Car Today CCT100 Awards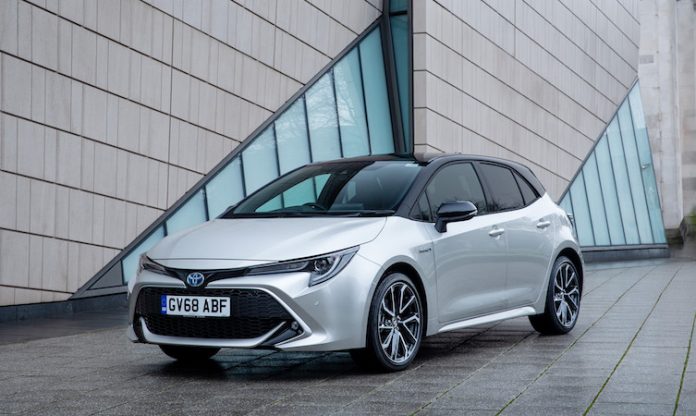 The British-built Toyota Corolla has earned further honours, being named Best Lower Medium Car in the Company Car Today CCT100 Awards, announced today.
The fuel-efficient self-charging hybrid model is increasing in popularity with business customers in the UK, having achieved an almost 30 per cent increase in fleet/business sales in 2020, despite the impact of the Covid19 pandemic. Paul Barker, Company Car Today Editor said: "The Corolla exhibits all that is good about the latest generation of Toyota models, combining efficiency with good looks and excellent levels of safety kit to make a compelling company car package.
"Toyota's industry-leading hybrid powertrains have always made financial sense thanks to their low emissions, but the Corolla, as well as siblings such as the new Yaris and Toyota C-HR, are examples of a design that adds emotional appeal."
MPG wins for both Yaris and RAV4 in What Car? awards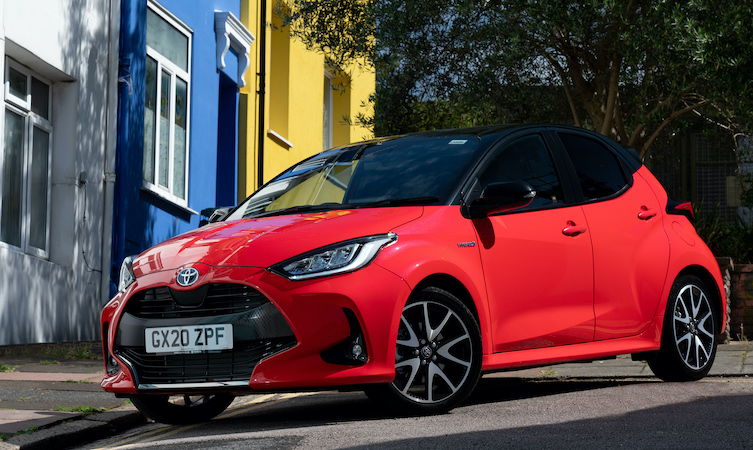 The new Toyota Yaris has emphatically proved its real-world efficiency, claiming the What Car? True MPG Award with the best figures ever recorded in the magazine's rigorous fuel-economy test.
It's another independent validation of the leap in performance delivered by the fourth generation of Toyota's self-charging hybrid electric system that powers the all-new hatchback, launched in 2020. The technology significantly increases the time and distance the car can be driven in pure electric EV mode, with zero emissions and zero fuel consumption.
Commenting on Yaris Hybrid's performance, What Car? Editor Steve Huntingford said: "Our True MPG test proves that the new Yaris Hybrid has a remarkable ability to sip fuel gently. In town, it achieved 80mpg – almost double the economy of conventionally powered small hatchbacks. And overall it's the most efficient car we've ever tested, managing 59.3mpg."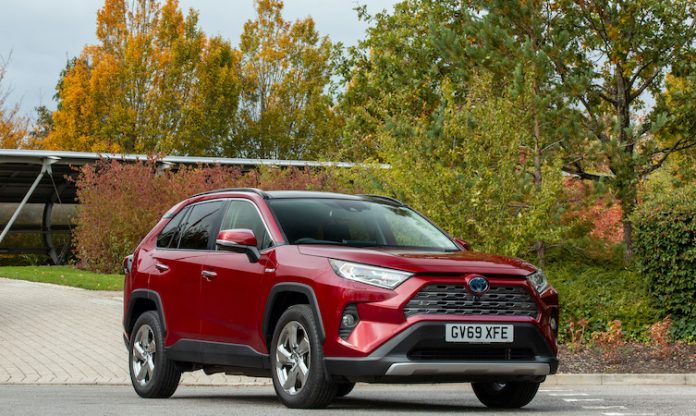 Proving that a car doesn't have to be small to maximise the potential of Toyota's hybrid tech, the RAV4 Hybrid was singled out in the awards for giving the best True MPG around town. In fact, the family-sized SUV used even less fuel than Yaris on urban routes in the What Car? trial.
"The RAV4 debunks the myth that large SUVs are gas guzzlers, because when we put it throughout our True MPG test, its urban fuel economy was 10mpg higher than the next best car (91.9mpg compared to Yaris in second place)," said Huntingford.
GR Yaris wins What Car? 'Hot Hatch of the Year' to complete clean-sweep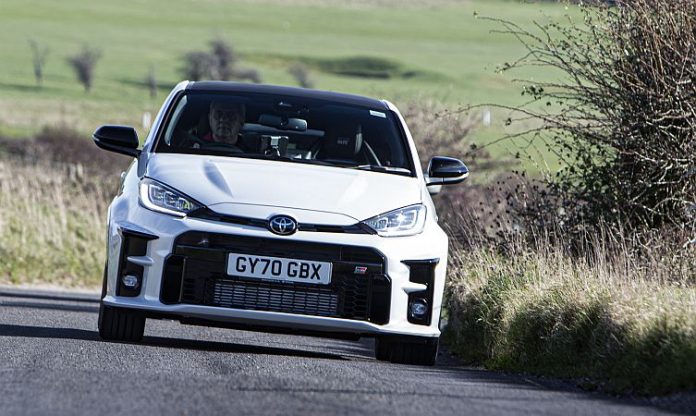 The Toyota GR Yaris has been crowned Hot Hatch of the Year in the What Car? Awards, completing an impressive clean-sweep of honours. It has now won every major UK motoring media award for which it has been eligible since its launch just nine weeks ago.
Announcing the award, What Car? Editor Steve Huntingford said: "The GR Yaris is a truly special machine that feels tailor-made for tackling a British B-road. With its small proportions, clever four-wheel-drive system and firecracker of an engine, its performance is incredibly accessible. Yet it's also fast enough to frighten thoroughbred sports cars. For pure driving thrills, hot hatches don't get any better."
GR Yaris wins public vote for Car of the Year at 2021 carwow awards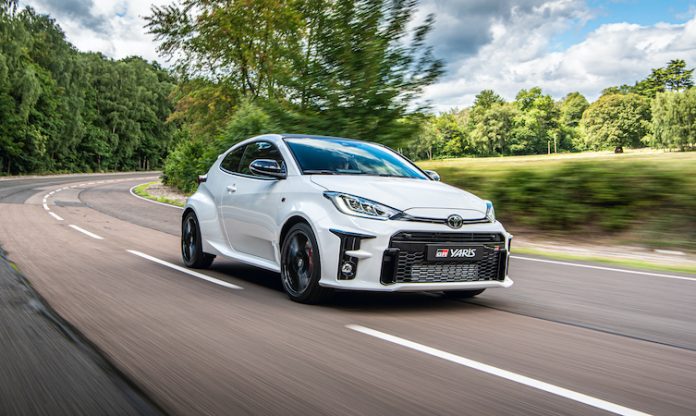 The new Toyota GR Yaris has won the hearts of the UK's car fans who have voted in their thousands to make it Car of the Year in 2021 carwow Awards, after first claiming the Hot Hatch of the Year title in the awards. The GR Yaris was included in a shortlist of three models for online public voting for 'Car of the Year' which saw it win by a huge margin – around 5,000 votes clear of its closest rival.
Announcing the results last night, carwow's car reviews expert Mat Watson said: "The Toyota GR Yaris is an absolute gem. Its fizzy 1.6-litre engine pumps out a whopping 261hp and its four-wheel-drive system gives it the traction of a rally car. It looks great too, and no other car has put a bigger grin on my face all year."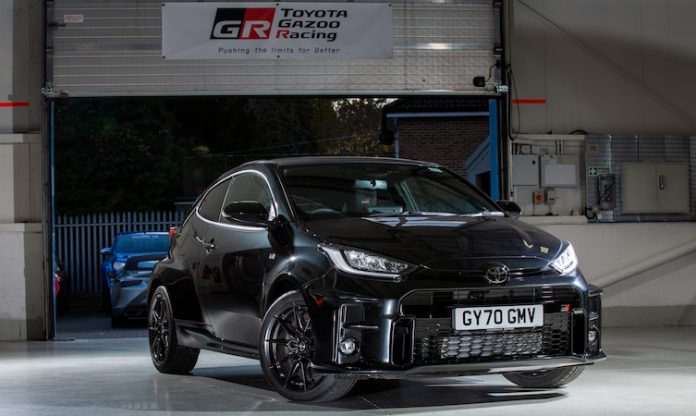 The immediate impact the GR Yaris has made was also recognised in a special "thank you" award from carwow to Toyota President Akio Toyoda for committing to make the car and bring it to market. Watson commented: "This award is to personally thank the boss of Toyota for making us happy, for giving us the glorious GR Yaris. Akio Toyoda personally pushed through this project to make a gem of a rally-bred homologation special that appeals to every car fan."
carwow also honoured its more conventional sibling, giving the Best Small Hybrid Car award to the new, fourth-generation Yaris. Mat Watson declared: "The new Toyota Yaris has everything you want from a small car. It looks good, is easy to drive and it comes with loads of standard kit. And because it's a hybrid it does more than 60mpg. You can't argue with that."
Land Cruiser retains Sustainability Award for second year in 4×4 Magazine awards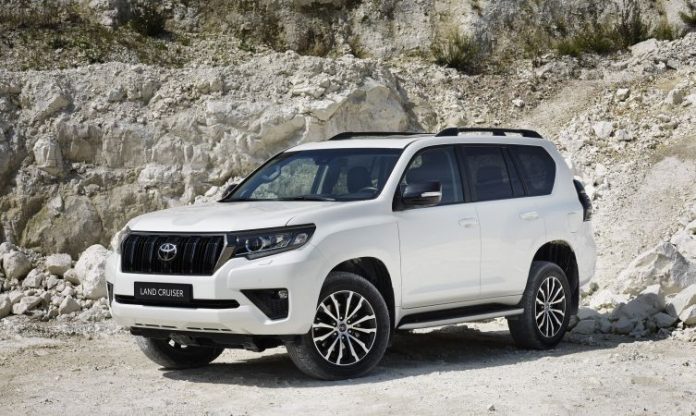 The Toyota Land Cruiser has maintained its status as the most "sustainable" SUV on the market, taking the honour for a second year in succession in 4×4 Magazine's 4×4 of the Year Awards.
Once again, the key quality is Land Cruiser's legendary reliability as a vehicle that owners can trust to put in year after year of faithful service.
Alan Kidd, 4×4 Magazine Editor, said: ""We're well aware that a traditional off-roader is a controversial choice for our Sustainability Award. But to us, it's very simple. The Land Cruiser may not be electric, but to us, it has something even stronger in its favour. Unlike even the best battery-powered vehicles, it's designed to last forever.
"Buy one of these and keep it maintained, and if you so wish you have a car for life. That's not good news for carmakers, perhaps, but it's excellent for the planet. It's to Toyota's credit that after two decades of leading the way on hybrid propulsion, it's still also building trucks like the Land Cruiser for people whose idea of green motoring is to own a 4×4 whose lifespan will be measured not in years but in decades."
Two class wins for Proace and Proace City in Company Car & Van Awards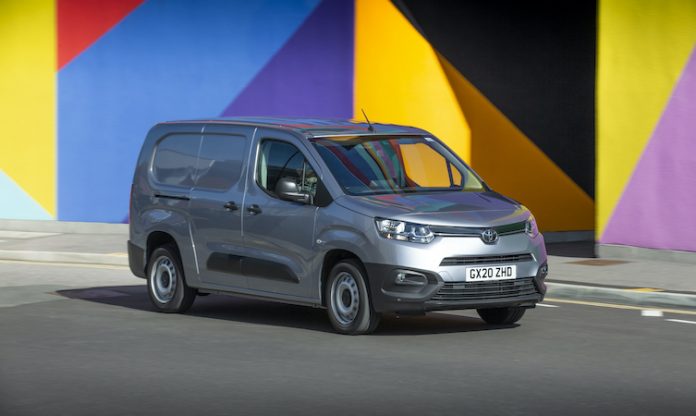 The Toyota Proace City and Proace vans kick-off 2021 with two class wins in the Company Car & Van Awards, the Proace City winning Small Van of the Year and the Proace winning Medium Van of the Year.
Andrew Walker, Company Car & Van Editor and Publisher, said: "The Proace City may cost a little more… but for that extra money, you get a lot more. It comes better specced, with standard twin sliding side doors and offers a longer five-year/100,000-mile warranty. Proven reliability and an excellent dealer network add to its appeal."
Outlining Proace's winning qualities he again highlighted the high equipment specification and the lengthy warranty, together with "a cleverly designed cabin, the latest tech and a raft of safety features."