No sooner has its tyres touched UK roads than the new Toyota GR Yaris has won effusive praise. Reviews from motoring writers and video presenters have been nothing short of glowing, and the accolades continue coming as media outlets pitch our new hyper-hatch against rival machines – even exotic supercars – in group tests or pick standout vehicles in their respective annual awards.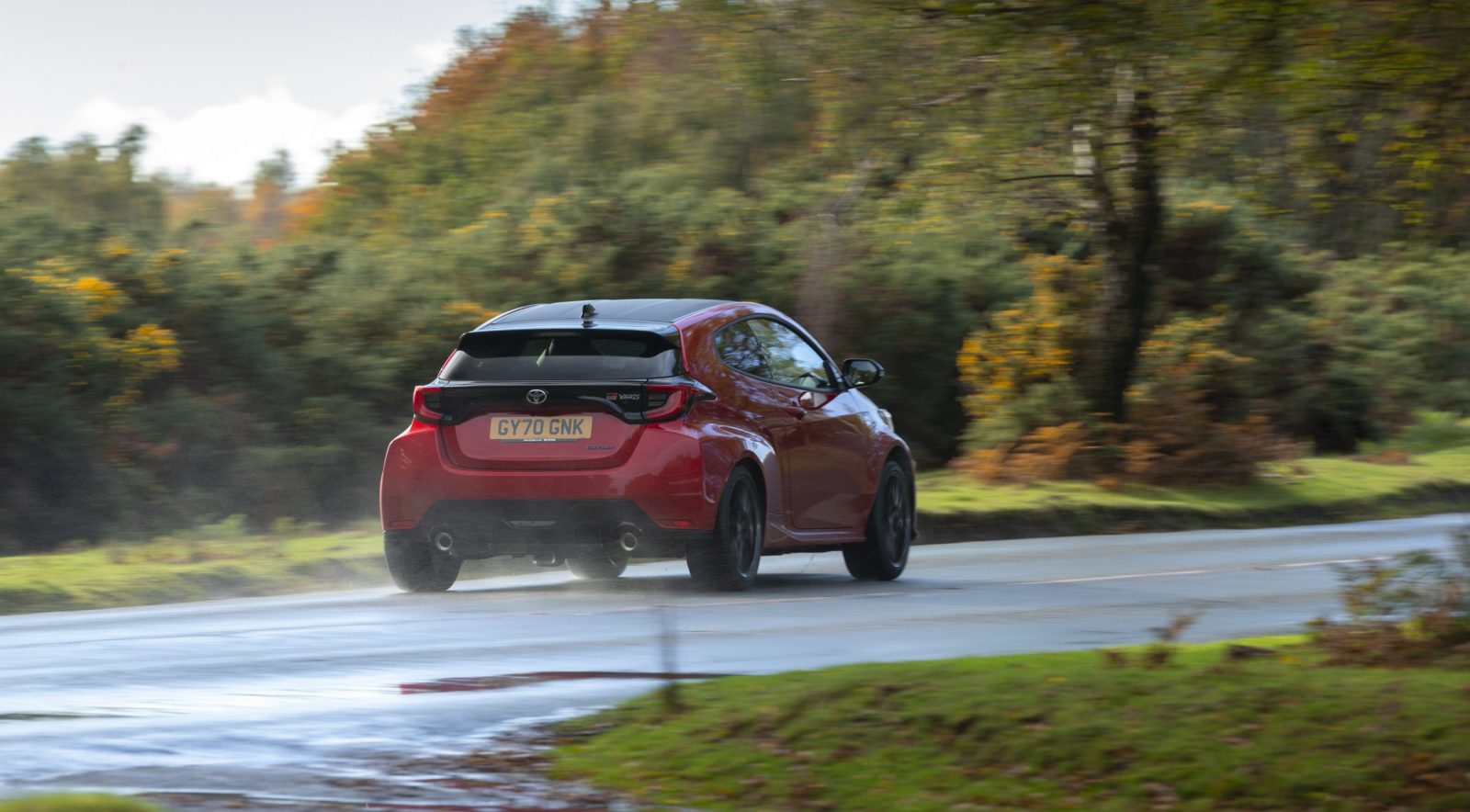 Listed in chronological order, the following are summaries from the growing collection of GR Yaris awards. Similar to the post on Toyota's collective awards, this model-specific list will be regularly updated as new honours are published.
CAR: Hot Hatch of the Year
Pitted against a field of famous names, GR Yaris made an emphatic first impression. CAR declared: "The GR is everything this magazine celebrates. It's compact, relatively lightweight, gratifyingly mechanical, delightfully accessible and endlessly satisfying…
"The Toyota's punchy, characterful engine and fabulously exploitable all-wheel-drive system just add further weight to the argument that this is one of Japan's truly great performance cars and the pre-eminent modern hot hatch.
"As amazing as the fact that the GR Yaris exists in the first place is just how fast and fabulous it is to drive. The combination of torque and low weight helps make the Toyota feel as weightless as the brittle orange leaves cartwheeling by on the breeze."
Autocar: Best Affordable Driver's Car
Not only did our new pure rally-bred machine take the top spot in Autocar magazine's annual test to find Britain's Best Affordable Driver's Car, but it also claimed third place in the overall Best Driver's Car rankings, outperforming the latest exotic supercars from Lamborghini, Porsche and Aston Martin.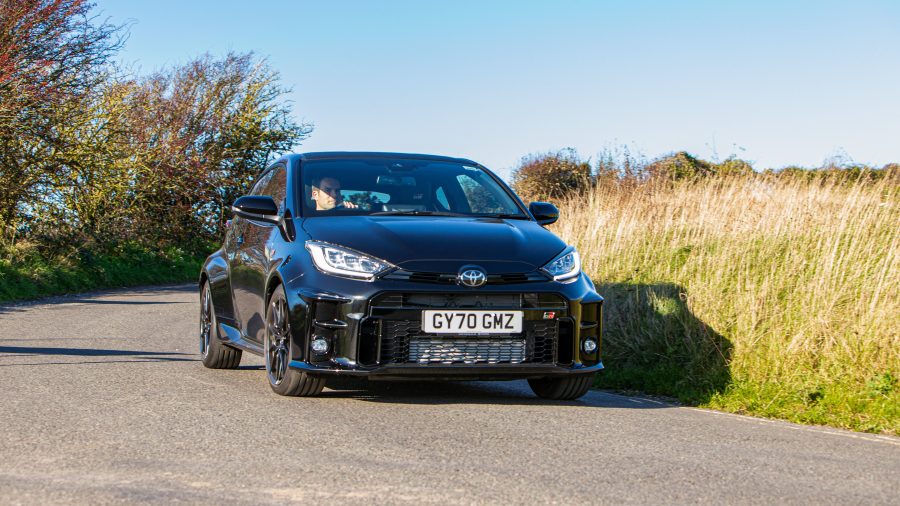 Autocar declares GR Yaris to be "the first truly great car of the decade." Judges explained how the car revealed "hidden depths of driver appeal, the likes of which haven't been seen in a hot hatchback in a generation." Among them, respected motoring writer Andrew Frankel declared the GR Yaris to be "the most dynamically capable car ever offered for sale at this kind of money."
Click this link to watch the Autocar Best Driver's Car Shootout video (from 2:15 for GR Yaris review and from 21:35 for the results).
Top Gear Magazine: Hot Hatch of the Year
In its third major award in the three weeks since its UK launch, Top Gear Magazine announced that GR Yaris was its Hot Hatch of the Year. Editor Jack Rix commented: "Rarely does a car come along with such fervent support from the Top Gear office, but everything about the GR seemed right.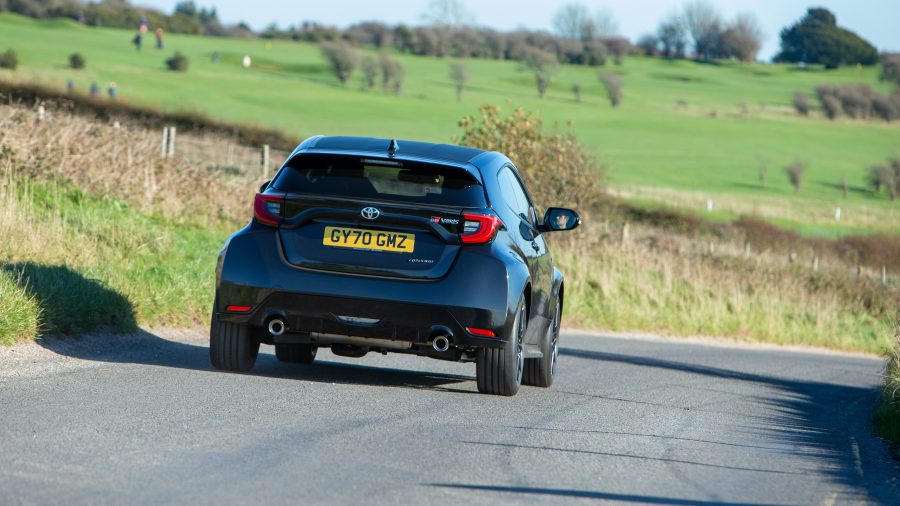 "From its bespoke, inflated three-door shell, to its boosted three-cylinder engine and trick 4WD system, it's a proper homologation special, real rally-tech for the road and built by a team at Gazoo Racing who were prepared to sweat the finer details to get it right. I can't recall a car in the last five years that felt so right in our hands in the first 50 metres."
EVO: Hot Hatch of the Year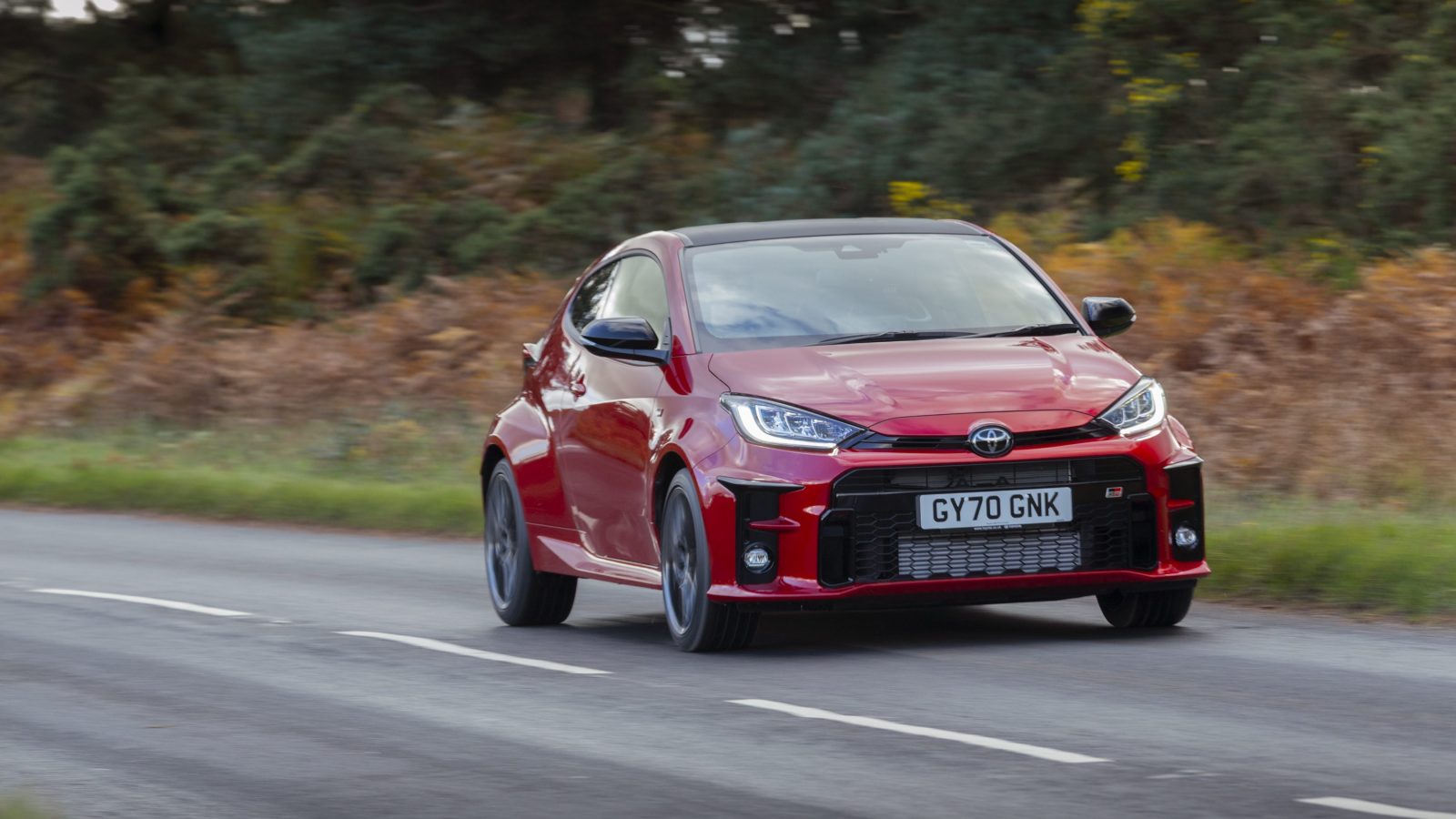 Once again the GR Yaris managed to astound the motoring press with EVO giving it a glowing review and naming it their Hot Hatch of the Year. The EVO team reported: "(We have) been pleading with manufacturers to build a performance car like the GR Yaris for years. While some have claimed to have done so, only Toyota has delivered on its promise.
"It's a driver's car that engages you in every process, delivering a 3D experience in everything it does, backed up with a reassurance and consistency from every key control point.
"evo's judges were won over by the GR Yaris's infectious character, its playful nature and how every journey left them wearing a schoolboy grin. Throw in fresh from a WRC stage looks, a footprint that's perfectly suited to British roads and a level of performance and a dynamic ability you'd expect from a car costing twice as much and it's little wonder that the GR Yaris is evo's hot hatch of the year."
carwow: Hot Hatch of the Year and Car of the Year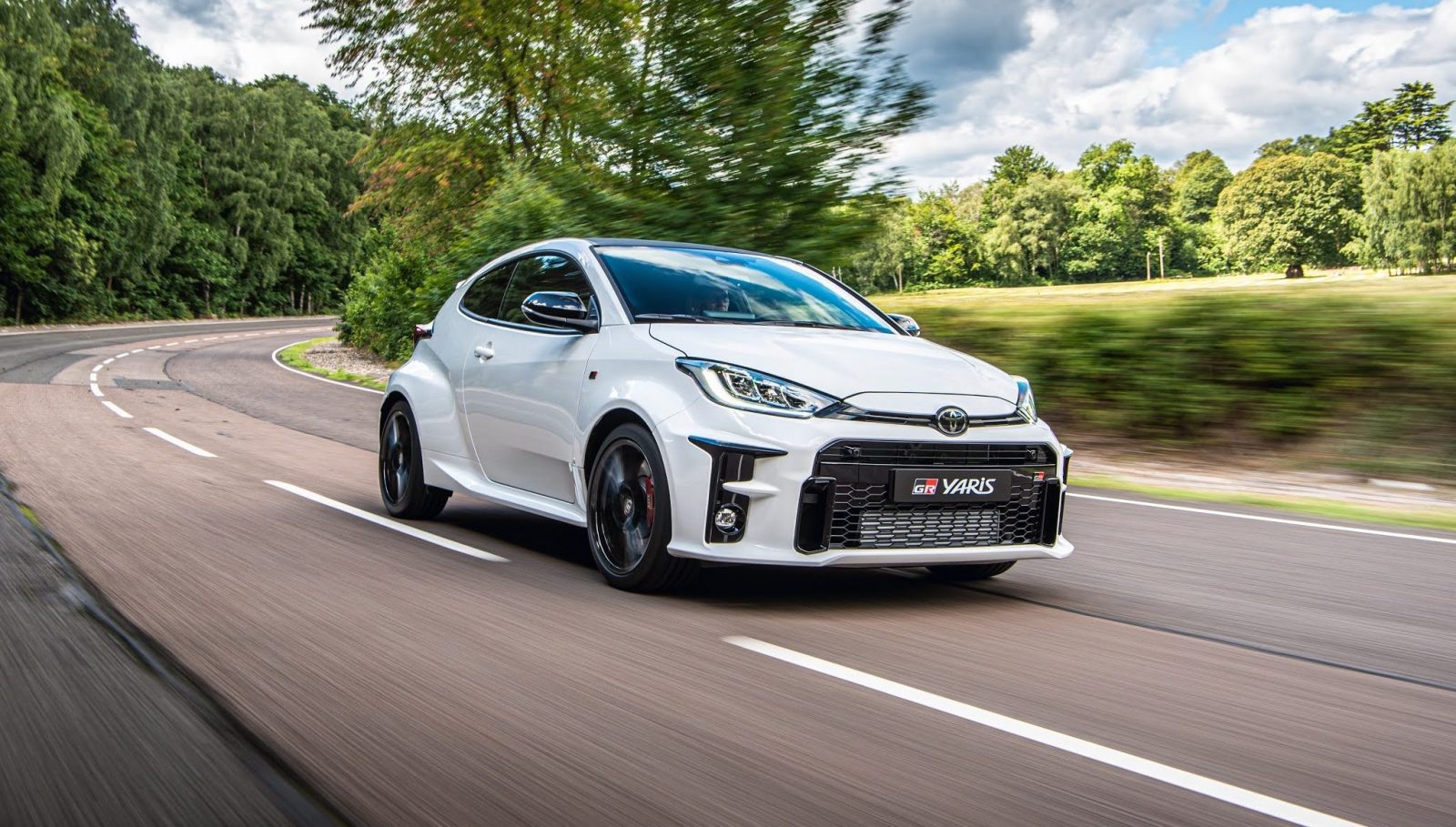 The new Toyota GR Yaris has won the hearts of the UK's car fans who have voted in their thousands to make it Car of the Year in 2021 carwow Awards, after first claiming the Hot Hatch of the Year title in the awards. The GR Yaris was included in a shortlist of three models for online public voting for 'Car of the Year' which saw it win by a huge margin – around 5,000 votes clear of its closest rival.
Announcing the results, carwow's car reviews expert Mat Watson said: "The Toyota GR Yaris is an absolute gem. Its fizzy 1.6-litre engine pumps out a whopping 261hp and its four-wheel-drive system gives it the traction of a rally car. It looks great too, and no other car has put a bigger grin on my face all year."
What Car?: Hot Hatch of the Year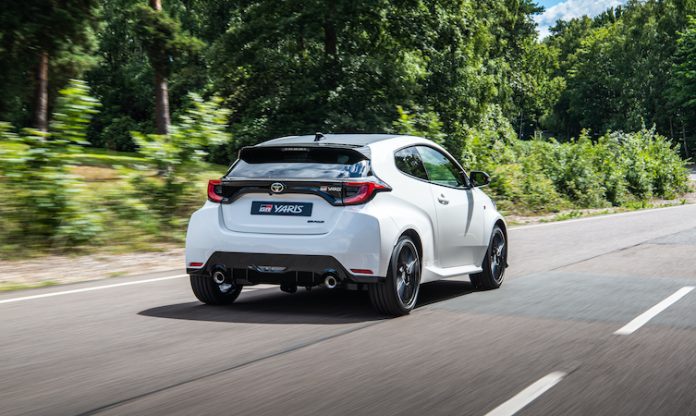 The GR Yaris secured its sixth 'Hot Hatch' award thanks to What Car? who awarded it the accolade in their 2021 awards. This award completed an impressive clean-sweep of honours, winning every major UK motoring media award for which it has been eligible since its launch just nine weeks ago.
Announcing the award, What Car? Editor Steve Huntingford said: "The GR Yaris is a truly special machine that feels tailor-made for tackling a British B-road. With its small proportions, clever four-wheel-drive system and firecracker of an engine, its performance is incredibly accessible. Yet it's also fast enough to frighten thoroughbred sports cars. For pure driving thrills, hot hatches don't get any better."
UK Car of the Year: Best Performance Car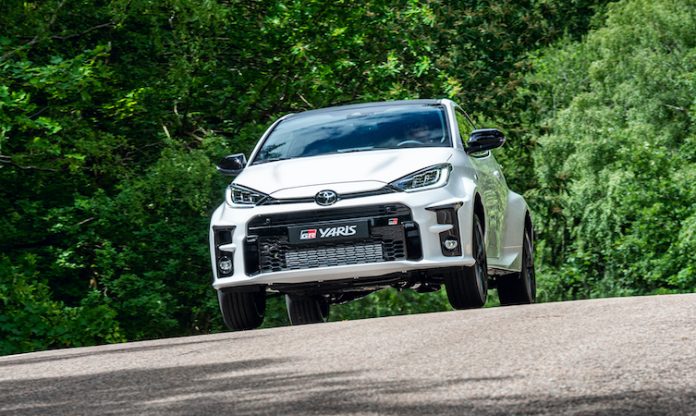 The GR Yaris clinched another major award when it claimed the title of 'Best Performance Car' in the 2021 UK Car of the Year Awards. With the annual UK COTY awards being judged by a group of top motoring journalists from across the country, the award carries immense weight as only adds to the growing collection of awards the GR Yaris has won from various motoring magazines.
The praise from the judges for the GR Yaris was high, with Matt Robinson stating: "The GR Yaris is not just the best performance car I've driven this year; it might be the best performance car I've driven this century." While Tom Ford added: "Democratisation of the homologation special here. And who isn't into a tiny Tarmac terror?"