As the chequered flag fluttered to bring the 2019 Nürburgring 24 Hours to an end on Sunday, there were emotional scenes in the Toyota Gazoo Racing pit garage for more than one reason. Toyota president Akio Toyoda paid tribute to Gazoo Racing's co-founder, Hiromu Naruse.
The new Toyota GR Supra had successfully completed its first 24-hour race, despite many challenges during the endurance event at the German circuit.
Prior to the Nürburgring 24 Hours, the front-engined, rear-drive sports car had only contested four-hour events. Hence, finishing 41st overall and third in class after an entire day of racing was testament to the GR Supra and the hard work of the engineers, led by GR Supra Chief Mechanic, Hideyuki Tanaka.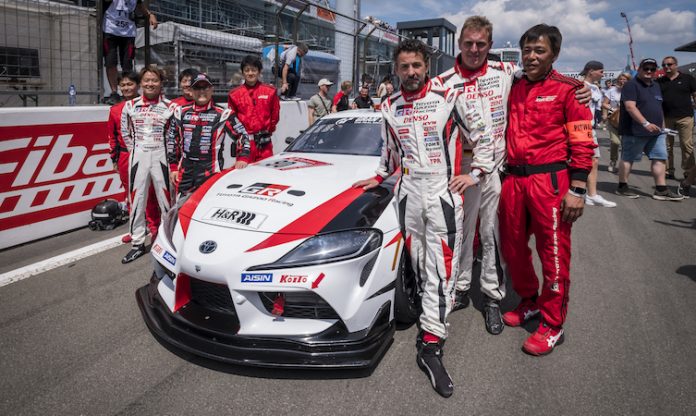 However, Sunday 23 June was already a day filled with poignancy for the Toyota Gazoo Racing team members, for it marked nine years to the day that Hiromu Naruse, the master driver of Toyota who co-launched the original Gazoo Racing with Akio Toyoda, passed away suddenly on the outskirts of Nürburgring.
Gazoo Racing's history at the Nürburgring
Akio Toyoda, who was vice president of Toyota Motor Corporation at the time, established Gazoo Racing with the goal of making 'ever-better cars', and started his driver training at the Nürburgring in 2001, with Mr Naruse as his teacher.
The following year, production of the Supra was discontinued and for several years after that, Toyota did not release any sports cars, so Akio Toyoda and Toyota's test drivers had to drive second-hand versions of the Supra at the German circuit.
Read more Why Toyota competes at the Nürburgring 24 Hours
Coming at a time when other manufacturers were using the Nürburgring as a high-speed test bed upon which to refine new performance cars, this was a source of great regret for Akio Toyoda. He determined to one day revive the Supra and refine it on the rigorous Nürburgring roads, before launching it into the world.
Last weekend, Akio Toyoda realised his wish, entering the new GR Supra in the famous 24-hour race and joining Masahiro Sasaki, Uwe Kleen and Herwig Daenens on the driving squad under his pseudonym, Morizo.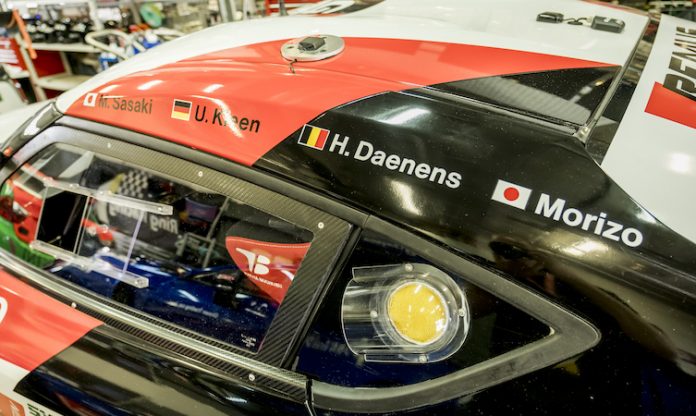 After the race, Akio Toyoda addressed the Toyota Gazoo Racing team and paid tribute to Mr Naruse: "I drove my third stint from 10 o'clock [on Sunday morning], but it was initially planned to be from 9 o'clock. I realised that it happened to be around the same time that Mr. Naruse suddenly passed away.
"Many things came to mind when I was driving this third stint – entering the 13th year of competing in this race, with this car, the Supra, and so on. Yet to tell you the truth, I found it difficult to concentrate on driving. I'd like to think Mr. Naruse is listening to us as we discuss all this now.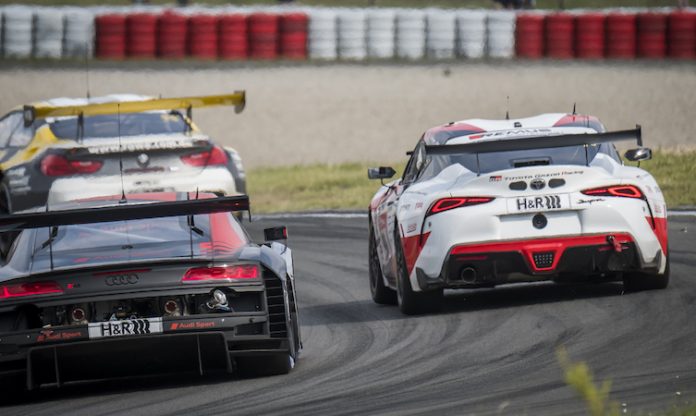 "At the time of Mr. Naruse's funeral, I resolved to stay on this path, alongside a handful of passionate people who wanted to continue doing this with me. Our GR activities have continued through the great support of these growing numbers of people, to bring us to this point today. And as a matter of fact, this event has taken a central place in our continued activity of making ever-better cars and developing human resources."
Paying tribute to Hiromu Naruse
"We started to enter this race with Mr. Naruse 13 years ago, but our team was really a 'hand-made' team. [Back then], we could not even use the name 'Toyota'. We didn't have anyone cheering for us, and everyone always seemed to focus on the negative.
"We regretted that we practiced using a Supra that was no longer in production. All these regrets have served as my unwavering core since I took office as president on June 23, the same day that Mr. Naruse passed away.
Read more History of the Toyota Supra
"So, since becoming president of this company, the reason I only continue to say, 'Let's make ever-better cars' is that it stems from all these regrets in my mind. Even today, I still feel regret and shed tears. And these regrets have been my strength, to create like-minded companions who share the same goal, to make ever-better cars."
Akio Toyoda also praised the input of Hisashi Yabuki, who was in charge of the development of the new GR Supra: "I drove four stints, including the start and finish, but I think Mr. Yabuki, who has been in charge of the development of the GR Supra, was the one who should have driven the car today. If today was not such a special day, I would have asked Mr. Yabuki to drive the Supra.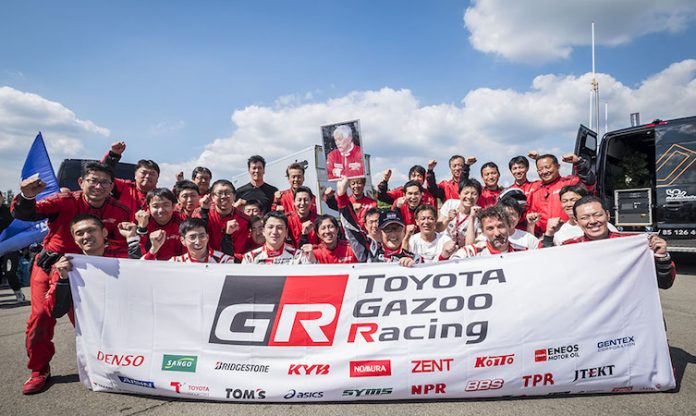 "However, I feel Mr. Naruse's presence here with me today asking me, 'Why don't you drive the Supra together with me today at Nürburgring'. I'm certain Mr. Naruse was beside us listening today. Also, I believe it might have been Mr. Hiromu Naruse who brought us this nice weather.
"Finally, I want to mention that as a driver I could not contribute as much as you expected of me, but all the professionals and teammates covered a lot to achieve this result – thank you very much."
Toyota's 2019 Nürburgring 24 Hours results
| | | | |
| --- | --- | --- | --- |
| Pos | Team | Drivers | Laps/Best lap |
| 41 | Toyota Gazoo Racing GR Supra | Masahiro Sasaki, Uwe Kleen, Herwig Daenens, 'Morizo' | 137 laps/9min 14.890sec (144.448kph) |
| 62 | TMG United Toyota GT86 | Alexander Fielenbach, Adrian Brusius, Lars Peucker, Finn Unteroberdörster | 129 laps/10min 10.558sec (135.911kph) |
| 68 | Pit Lane AMC Toyota GT86 | Olivier Muytjens, 'Brody', Jacques Derenne | 125 laps/10min 19.402sec (131.725kph) |
| 80 | Gazoo Racing Team Thailand Toyota C-HR | Grant Supaphongs, Arthit Ruengsomboon, Naoki Kawamura , Chen Jian Hong | 119 laps/10min 24.329sec (125.223kph) |
| 85 | Manheller Racing Toyota GT86 | Dominic Tranchet, Moritz Gusenbauer , Werner Gusenbauer, Christopher Chadwick | 116 laps/10min 11.273sec (122.319kph) |