UPDATE (27/10/20): Bidding on this 1967 Toyota 2000GT for sale exceeded RM Sotherby's upper guide price valuation. The auction concluded with a winning bid of $912,500 (almost £696,000 at current exchange rates) to a buyer who remains anonymous. Happy motoring, whoever you are!
———————————————
Enthusiasts the world over are in agreement that the Toyota 2000GT is unrivalled in terms of beauty and exclusivity. Acclaimed as Japan's first supercar, examples rarely change hands. Yet we know where one of the finest is coming up for sale at auction.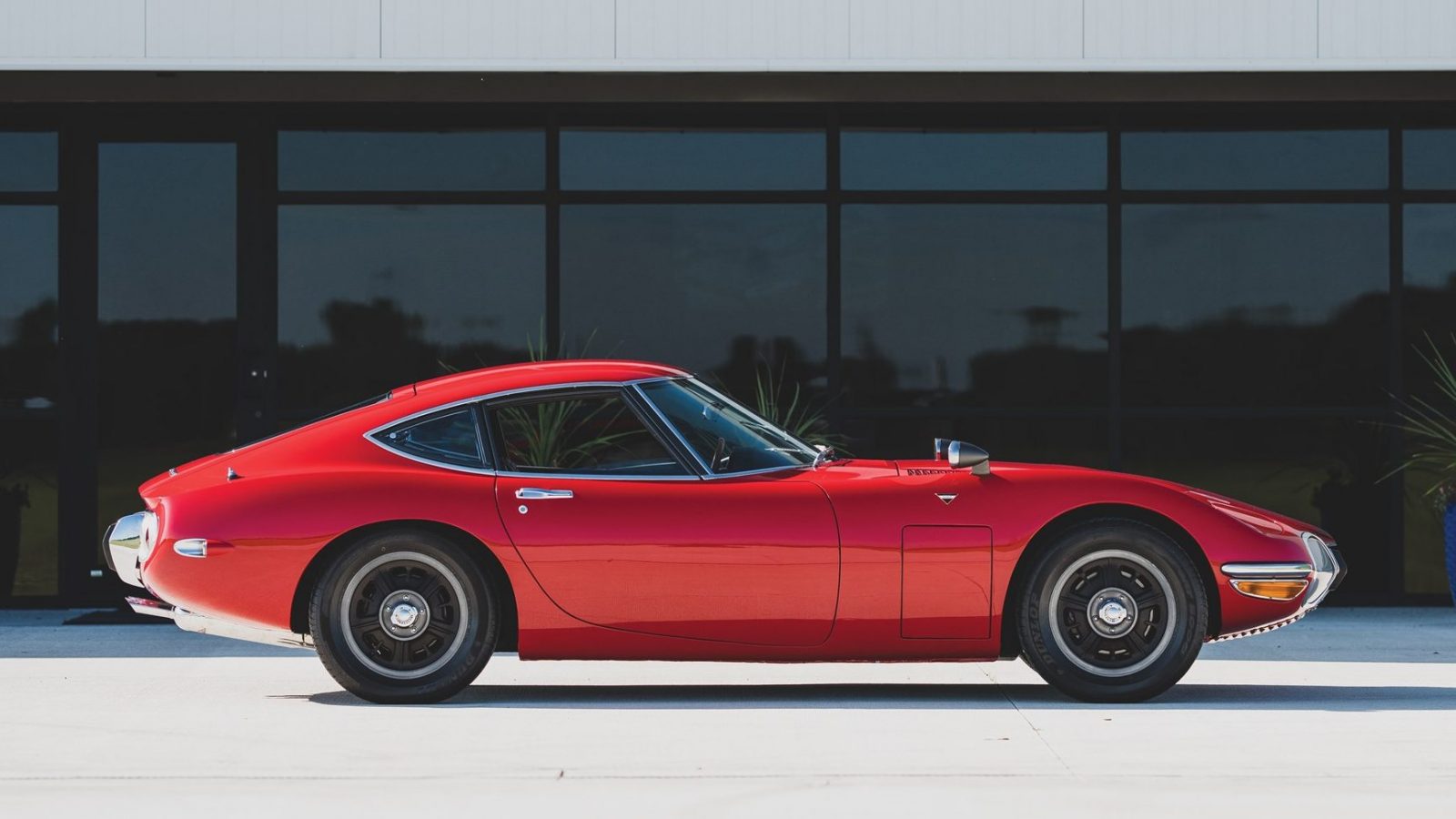 Purchased by legendary US race driver Otto Linton (1917-2018), this Solar Red example was built in 1967 and wears chassis number MF10-10100. This means it was the one-hundredth car of a grand total of 351 units made during the model's short, three-year production run. But more than that, it is one of only 62 cars made in left-hand drive for the important United States export market.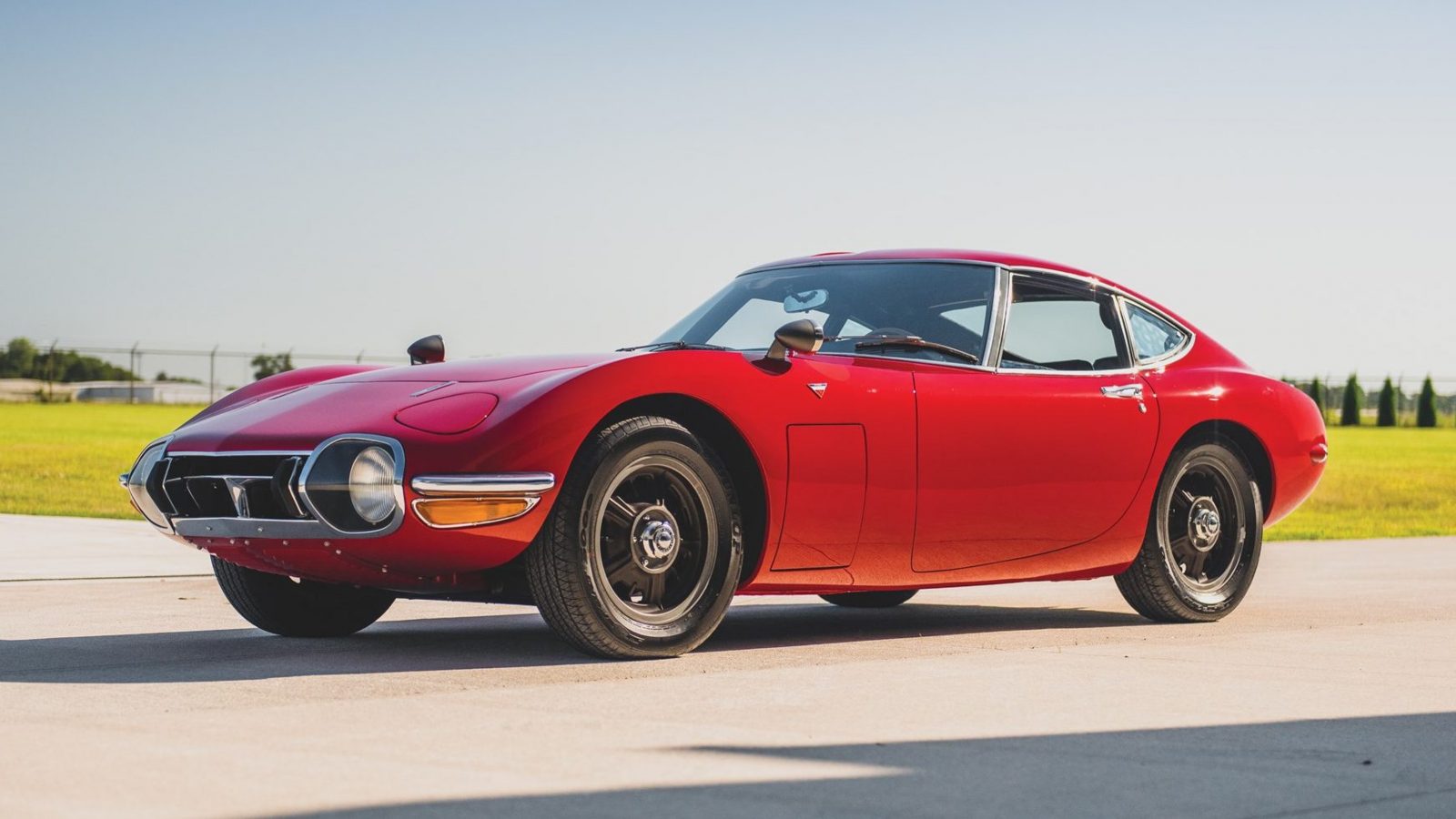 Sometime in the mid-Sixties, Linton acquired a Toyota dealership in Pennsylvania, USA, which put the famous Watkins Glen racer in the enviable position of being able to order a brand new 2000GT, a sports car he apparently considered one of his all-time favourites. As such, Linton held on to the rare coupe for a little more than 30 years before eventually passing it to fellow Toyota dealer Rich Jacobsen, in whose hands the 2000GT took its position in a private collection.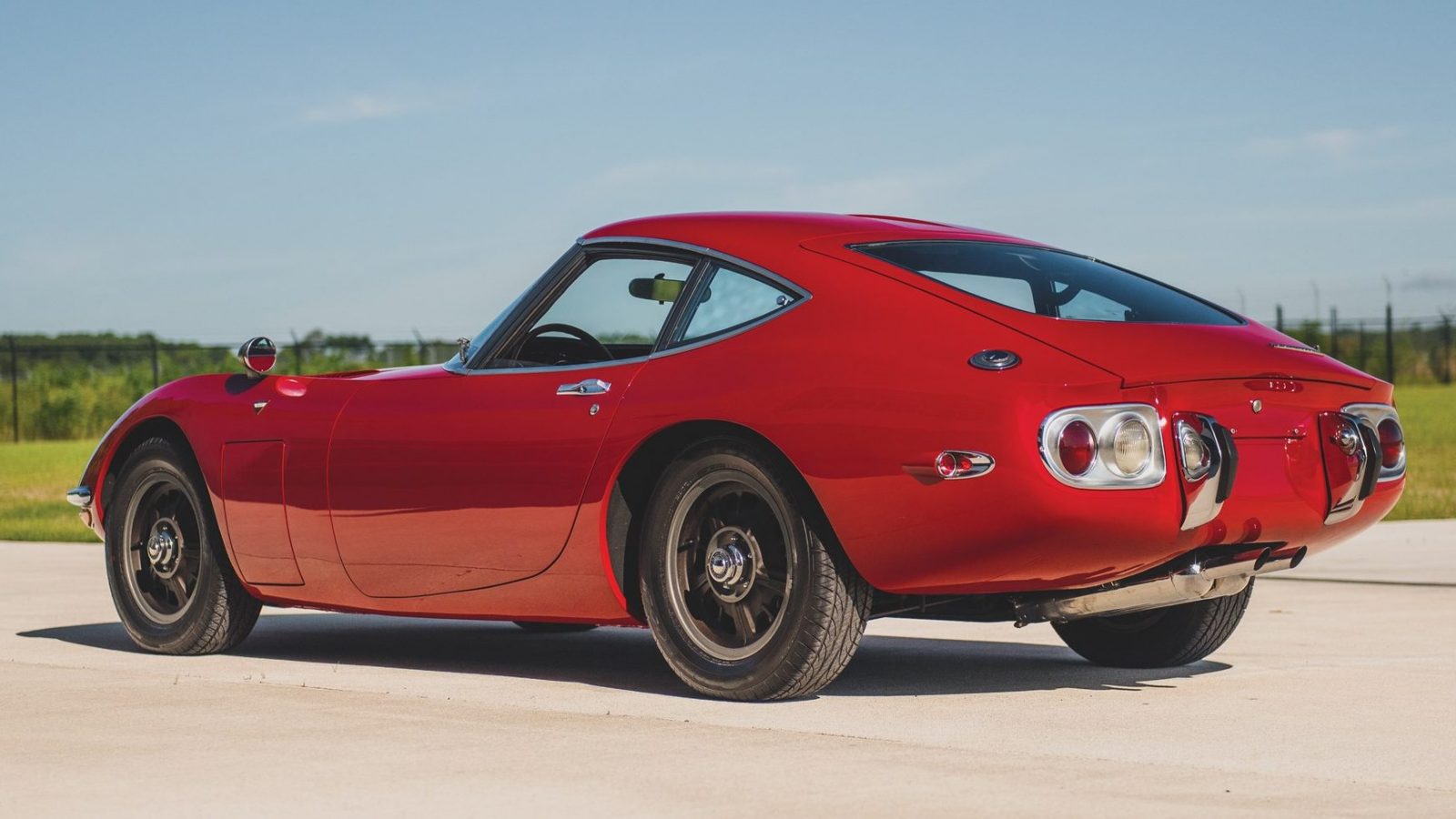 Six years later the 2000GT was acquired by Maine Line Exotics, a company which has specialised in this particular model since 1976 and has had the privilege of restoring at least 53 of the 62 cars originally delivered to the United States. This example was no exception to that rule, and its full restoration culminated in #10100 being exhibited at the 2007 Rolex Monterey Motorsports Reunion as part of Toyota Motorsport's 50th anniversary display.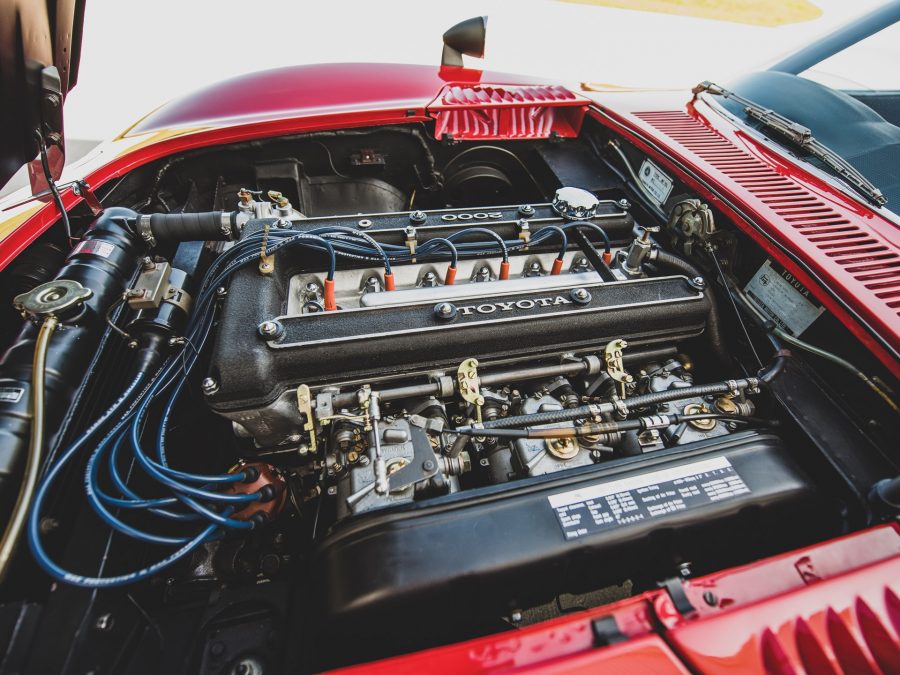 Soon afterwards, the 2000GT was sold to renowned classic motor vehicle collector Brown Maloney, who drove it on the 2010 Copperstate 1000 road rally. Eventually, the Toyota made its way into RM Sotheby's Elkhart Collection, where it is being offered to auction at a guide price of $700,000 to $850,000 (approximately £527,000 to £640,000 at current exchange rates) and with no reserve.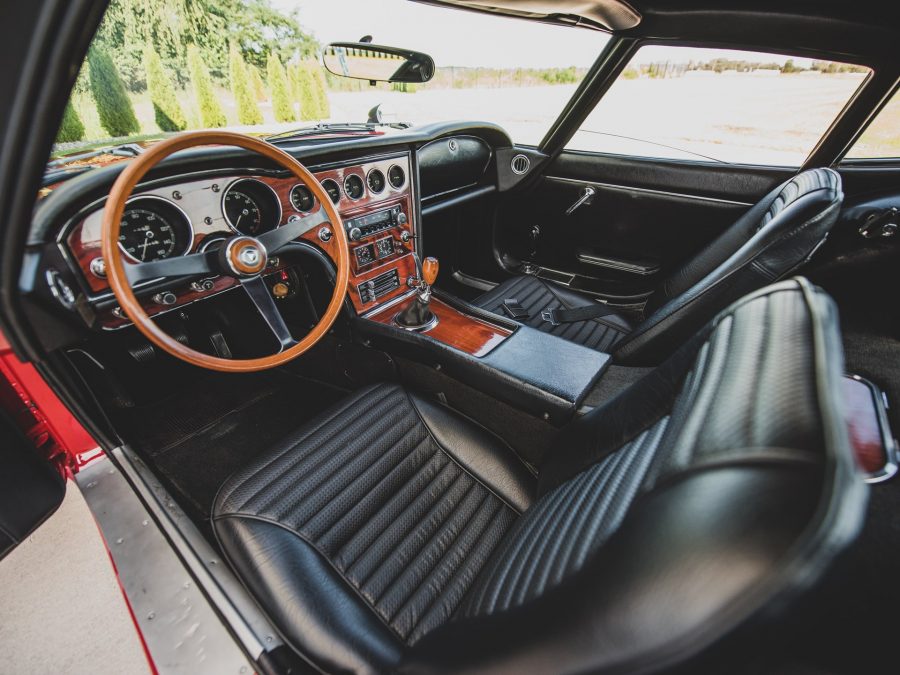 Described by RM Sotheby's as being "finished to a high standard, this 2000GT has a very authentic and proper look, with correct finishes to the engine bay and well-fitted bodywork". The interior is also described as "largely tight and crisp, with only minor patina, and the dashboard fascia and wooden steering wheel are both beautiful".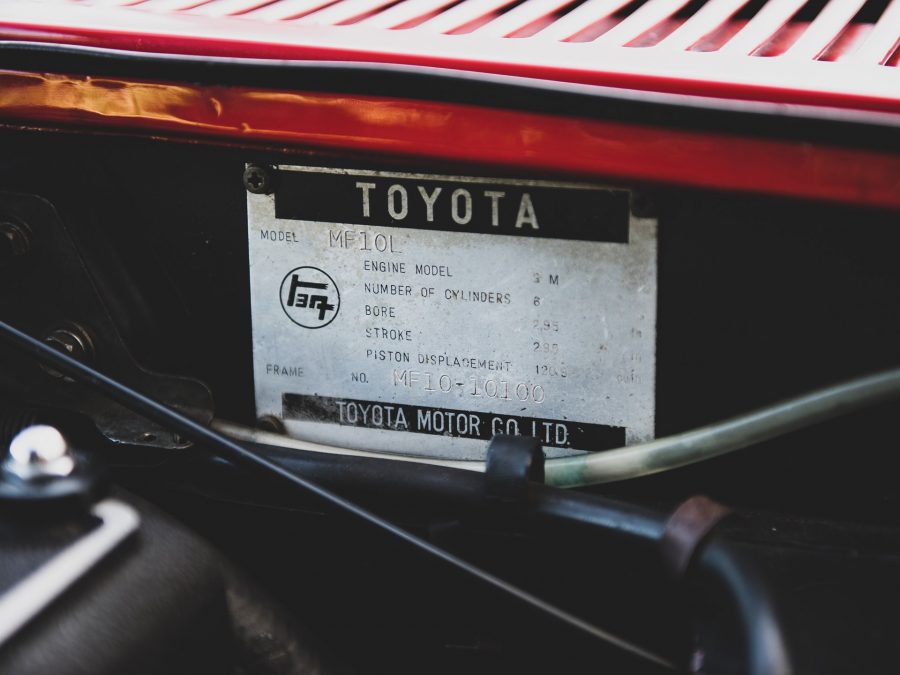 Click here to read more about this striking 1967 Toyota 2000GT for sale, to enquire about the auction itself, and to see the full gallery of images.
Thanks to RM Sotheby's for its assistance with this post.
Images taken by Darin Schnabel ©2019 courtesy of RM Sotheby's
Toyota 2000GT for sale – bonus images: