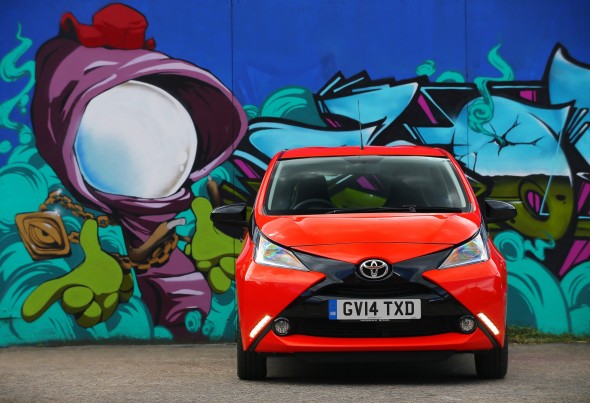 Compile a list of all things youth culture, and the Toyota Aygo should feature. With its bold colour palette, almost limitless scope for personalisation, and 'J-Playful' exterior design language, the cheeky little model has earned the right to be mentioned in the same breath as selfie, Hyperlapse and The X Factor.
To capture its funky flavour, we've photographed a special edition 'x-cite' model in the midst of some striking graffiti art, and the results – if we do say so ourselves – are pretty special.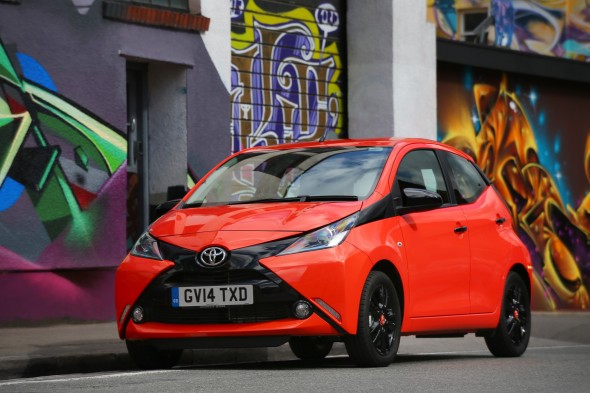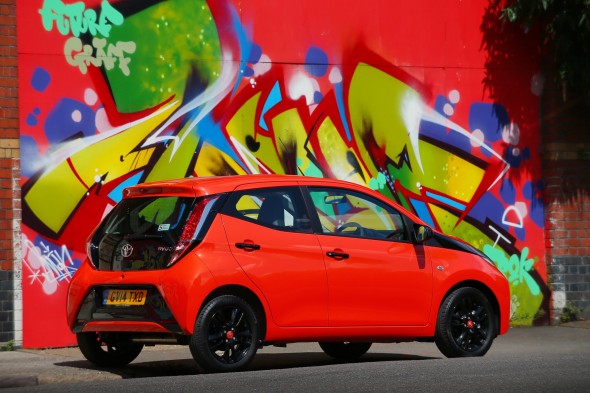 Graffiti and street art is all about freedom of expression, and this is also true of the the Aygo – there are theoretically over half a million potential trim combinations with 10 interchangeable exterior and cabin features and four option packs for the car.
Much like graffiti, Aygo is designed to turn heads and maintain street cred. On designing the car, chief designer, Nobuo Nakamura, says: "(When designing a city car) You want it to be loveable, but at the same time it needs to have proper street credibility. So it should look solid and strong, and have real road presence."
He adds: "Every time you look at your new car parked out front, you want to be reassured about the choice you've made. That's why we didn't accept any compromise when it came to styling."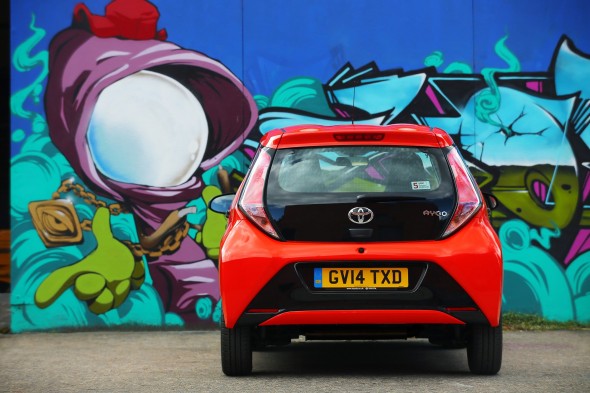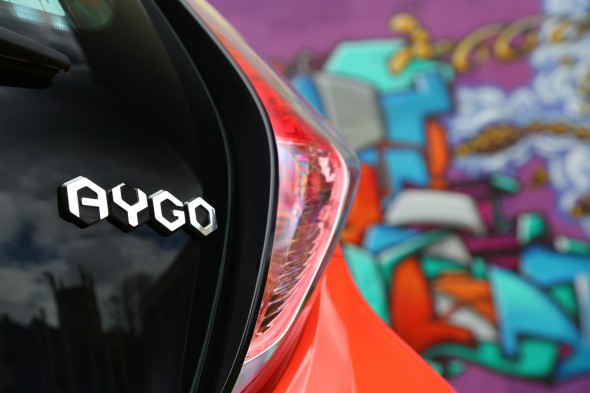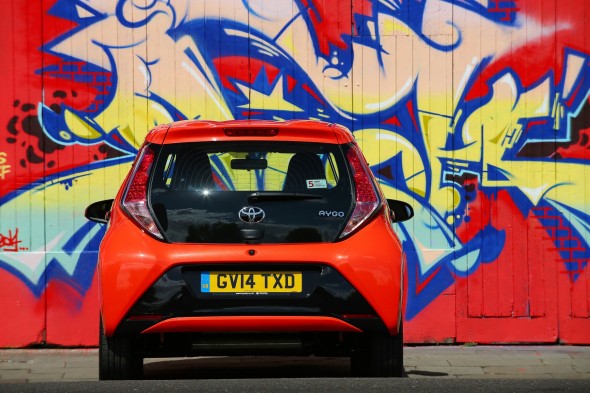 The Aygo x-cite model in our pictures is available only in Orange Twist metallic paint with a contrasting gloss black front X-graphic, rear diffuser, door handles, and 15-inch alloy wheels – it's not for the faint-hearted. You can make it even more personal too, by adding a £995.00* premium pack, consisting of a black leather interior, keyless entry and push-button start.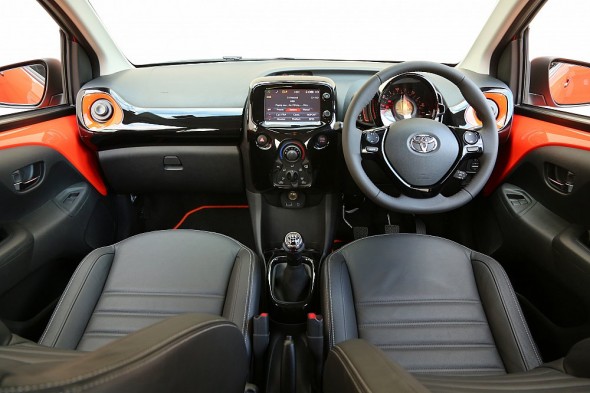 Move inside, and you'll find a gloss black instrument panel, centre console and gear shift surround with Orange Twist air vent surrounds. The x-touch multimedia system dominates the centre console. The system incorporates 'Mirrorlink' which replicates a smart phone's screen and compatible applications on the seven-inch x-touch screen. A DAB audio system and a rear-view camera round-off the impressive ICE package.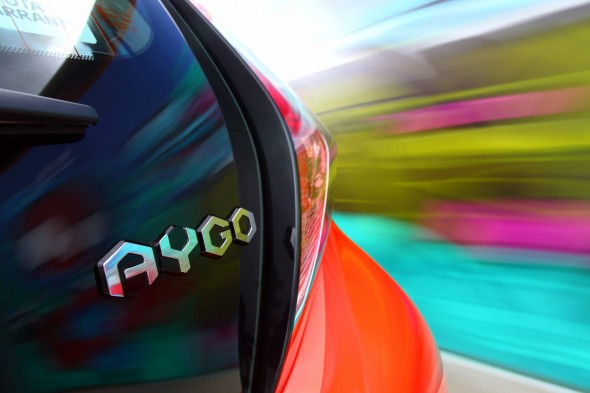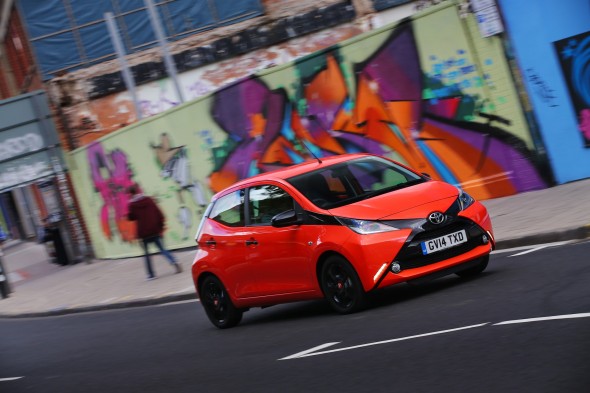 The Aygo x-cite is available for a limited time only as both a three or five-door with a choice of five-speed manual or an x-shift automated manual transmission, priced from £11,595*.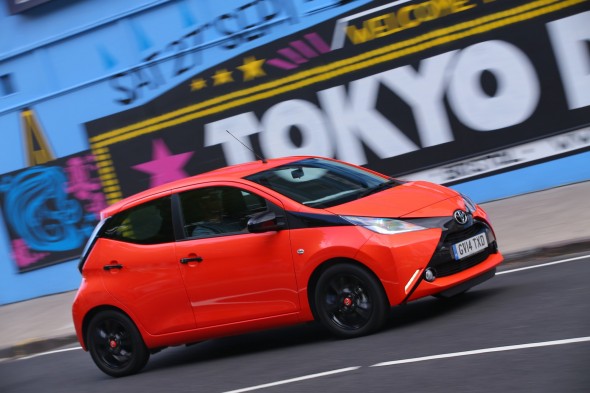 See also: 
X things you need to know about the all-new Toyota Aygo
Creating the all-new Aygo
Toyota Aygo: Reviews round-up
Where next? 
Further information about the Aygo range is available on the designated section of the Toyota UK website. If you'd like to get behind the wheel of an Aygo, leave a comment below, and we'll be in touch shortly.
*Price correct at time of publication.