Joe Burman has something of a fascination for creating structures. His occupation as a landscape gardener affords him the opportunity to construct pergolas, raised flower beds and water features. But it's his after-hour projects on wheels that have drawn the most attention, none more so than his current one – Project North.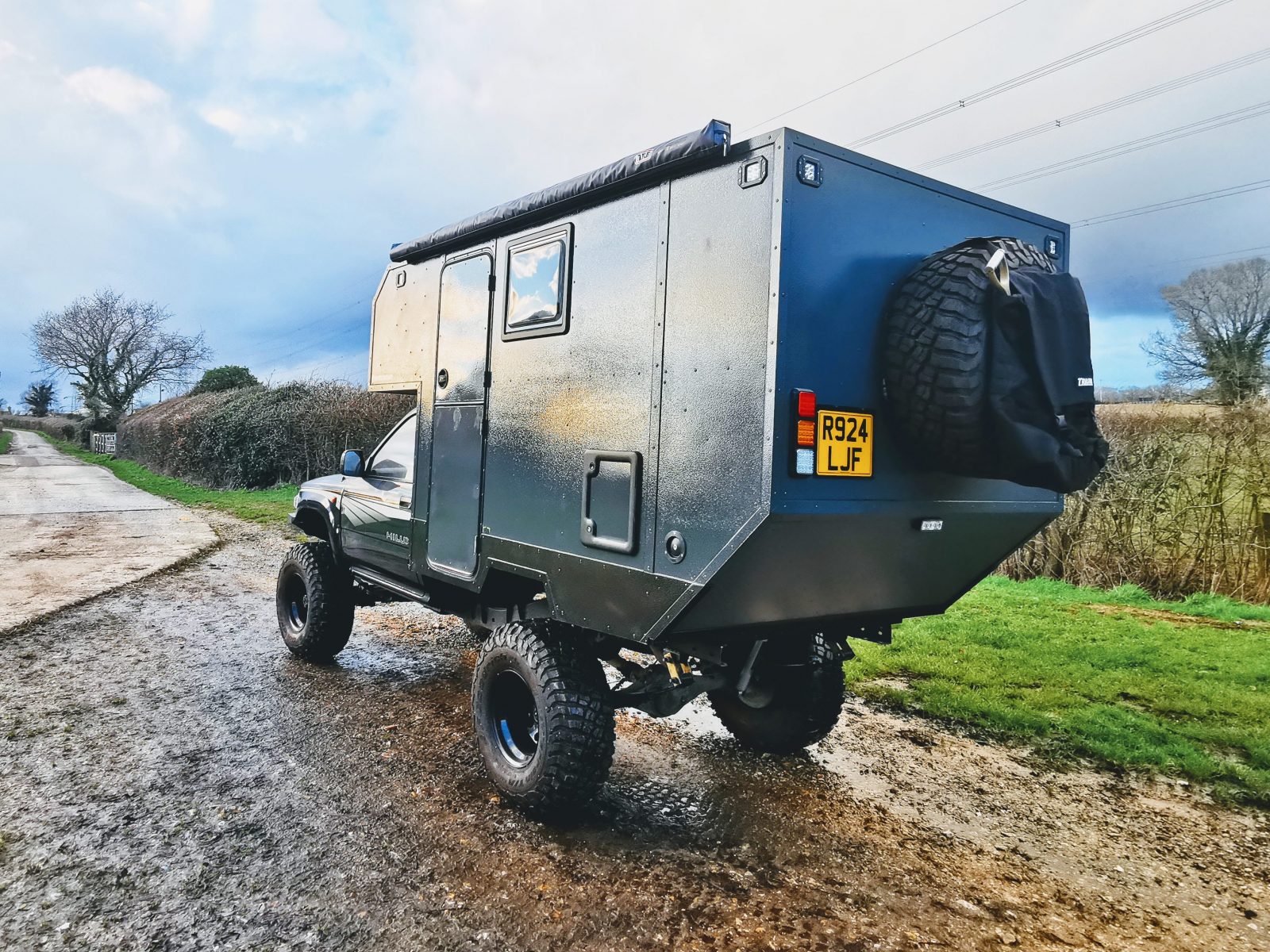 Within the modified car scene, Joe became well-known for building unfeasibly low-riding vehicles, a stance that is achieved using a brave technique that separates the outer bodywork from the chassis before it is welded back in a lower position. Later, in an effort to secure a mortgage-free existence, Joe embarked on a two-storey, tiny home project built on the foundations of a 22-foot trailer. The building of this ambitious structure was documented for TV in series eight of George Clarke's Amazing Spaces, aired on Channel 4.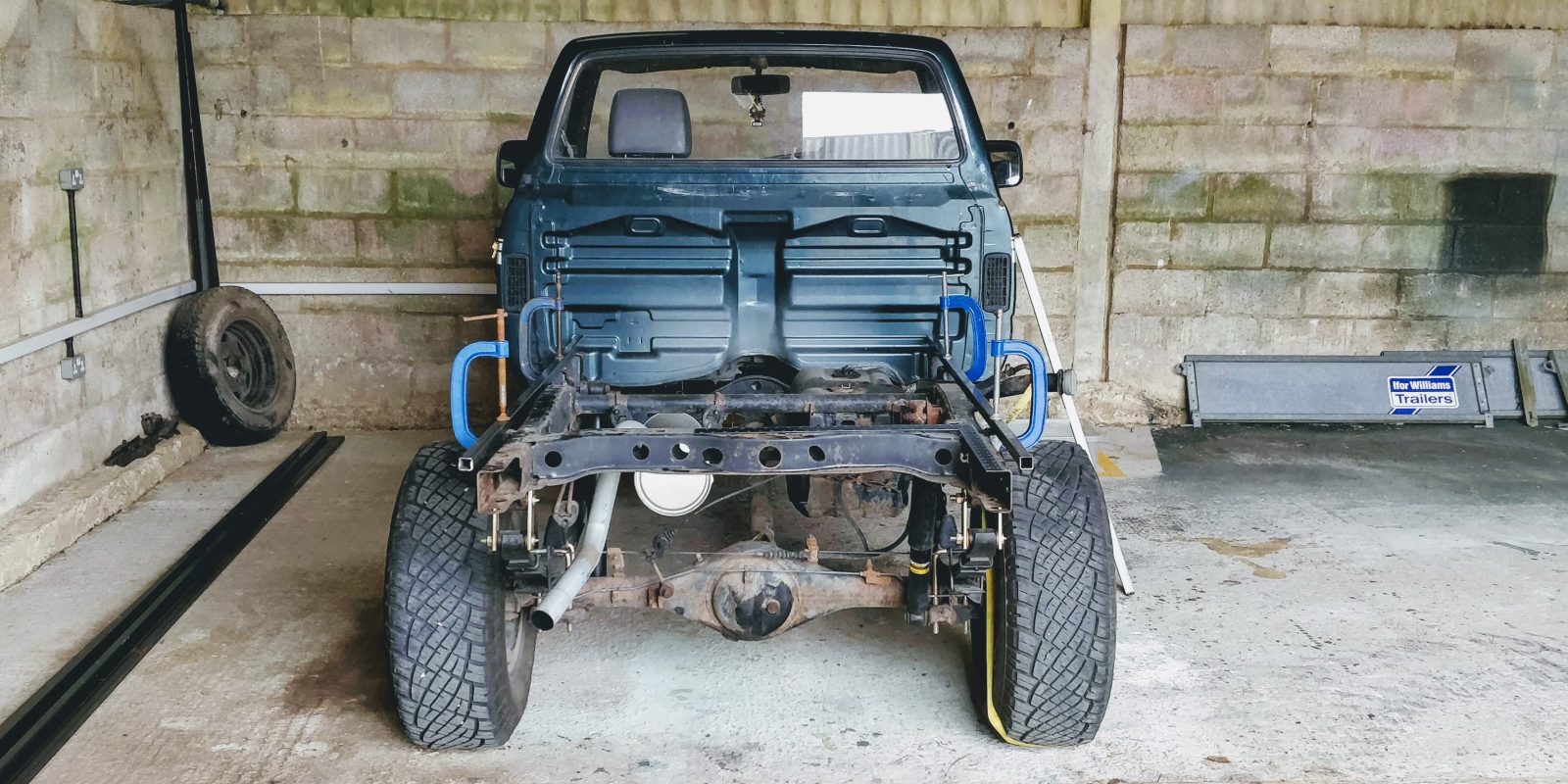 Although it was never shown during filming, Joe's 1997 Toyota Hilux was busy behind the scenes transporting materials. Owned by a local farmer for most of its life, this fifth-generation Hilux was well-used and cosmetically untidy but it had always been dry-stored at night and was extremely solid underneath. So once the mobile home was complete and some brain-space had been freed, the next construction project became Joe's trusty pick-up.
Taking the concept of a home on wheels to the next level, Joe had the idea of adapting the Hilux to become an overland rig capable of taking him on a winter expedition. Not to the Alps or anywhere predictable but deep into the Arctic Circle in the far north of Scandinavia. What an adventure!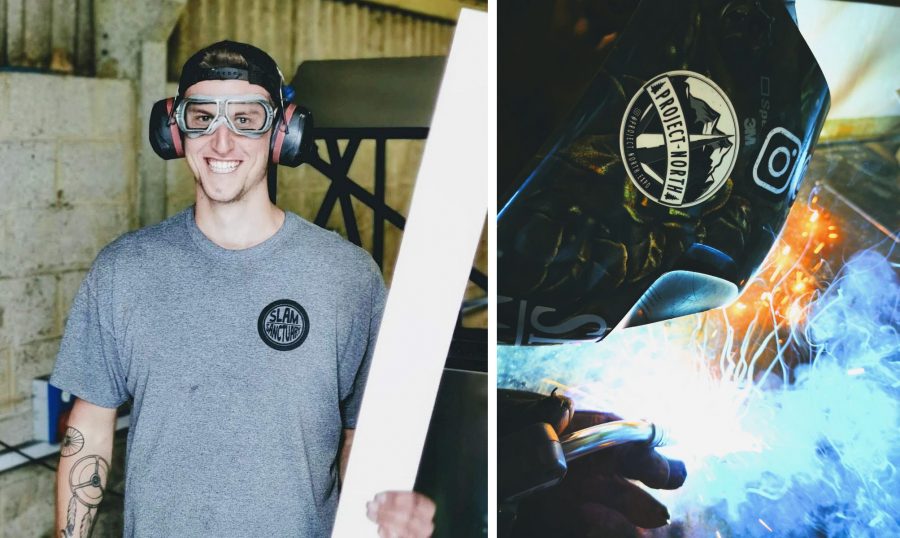 Work on what became known as Project North began by unbolting the battered pick-up bed and tow bar set-up, a job that immediately relieved a useful 200kg from the kerb weight. Now stripped to a rolling chassis, Joe used the original high-strength mounting points on the ladder chassis to secure a custom, seam-welded framework fabricated from 25mm mild steel box section. Although the dimensions of the new floor are similar to that of the pick-up bed, Joe has increased the rear overhang (with some concession to maintain a decent departure angle) and extended the construction over the cab to maximise living space.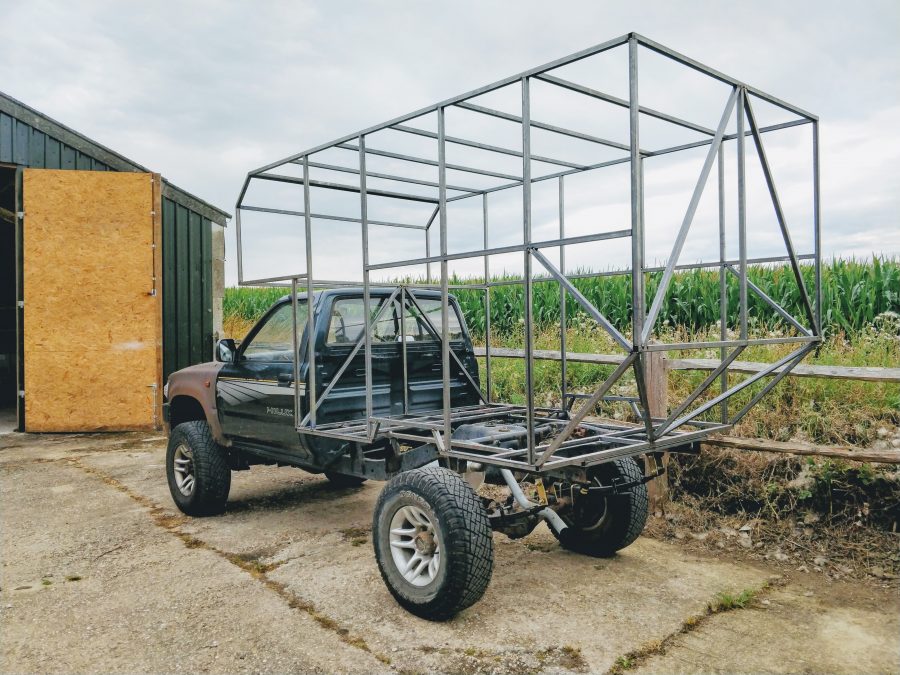 After being given three coats of hardwearing two-pack paint, Joe cut aluminium panels to form the outer skin. Each panel was bonded to the underlying frame with a polyurethane sealant and then fastened securely in place with pop rivets – with more than a thousand being used in total. All edges, of which there were many due to the complex shape, were sealed against the elements with lengths of extruded aluminium angle trim.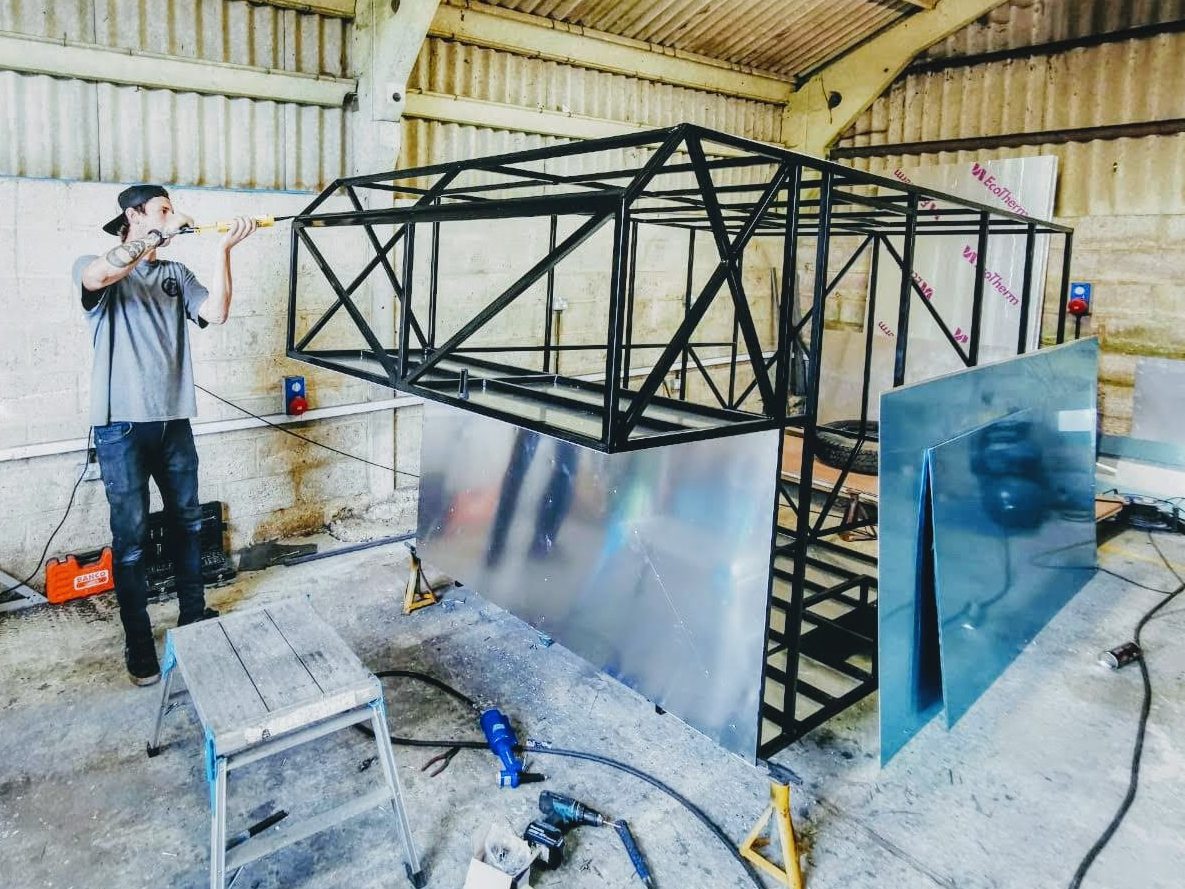 Talking of elements, winter temperatures in the Arctic Circle can sometimes fall to below -50 degrees Celsius, and the last place anybody would want to spend the night is in an uninsulated metal box. Joe has therefore filled all voids within the framework with 25mm insulating board, and sealed every gap with foil tape so there are no opportunities for the cold air to squeeze through. Light is very much welcomed, however, with two double-glazed caravan windows and a stable-type main door cut into the side panels, plus a skylight in the roof. Other features cut into the body include an externally accessed storage locker, a water inlet housing and some auxiliary LEDs.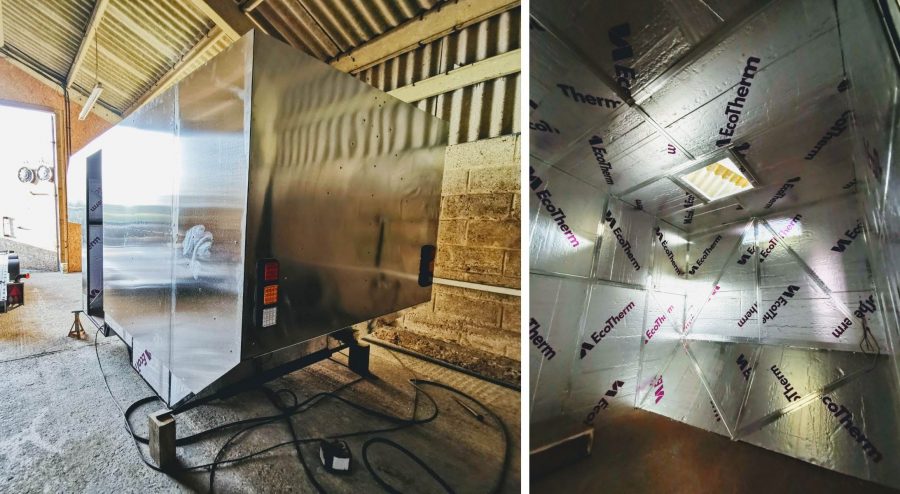 Joe was never tempted to retain an Airstream-style raw aluminium look as it didn't project the right image for a stealthy overlanding machine. Instead, after sanding and epoxy priming the surface, the entire construction was treated to a few coats of a super-tough bed lining paint. Now packing lifted and uprated suspension, not to mention a custom-made, elk-defying front bumper, the Hilux looks more like a tough, reconnaissance vehicle run by the Norwegian military. It's quite a change from Joe's days creating belly-scraping rides.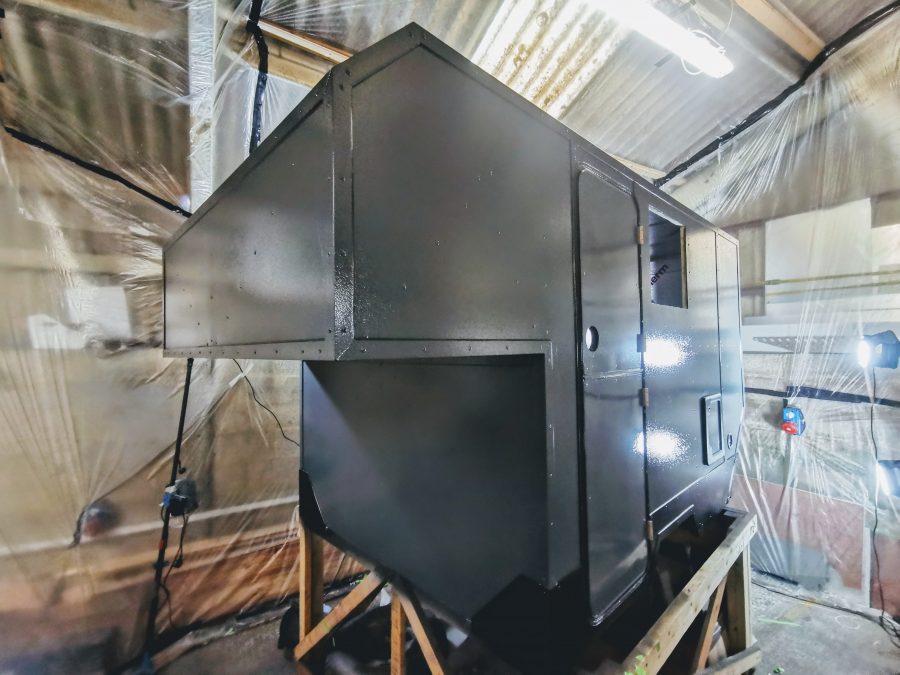 Fortunately, the inside is more log cabin than nuclear bunker, with wall-to-wall pine panelling and solar-charged accent lighting that create an ambience the Scandinavians would call hygge. In order to keep weight down, the rig isn't able to offer every creature comfort, but Joe definitely won't be roughing it on his travels to see the northern lights. The facilities are there for him to be able to cook and wash-up, keep himself warm and dry, and even take a comfort break in the middle of the night without venturing out into the cold.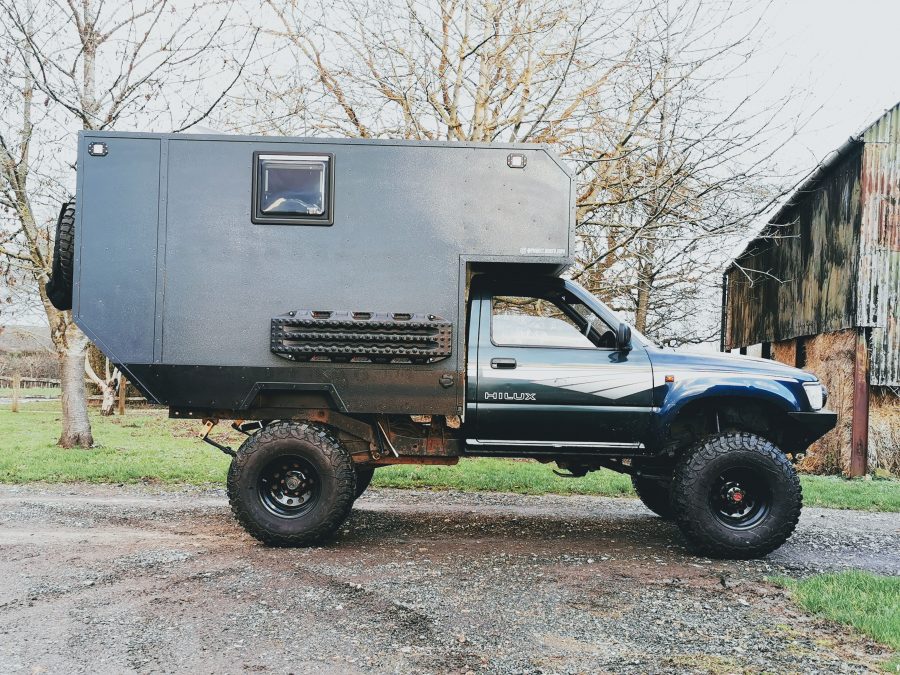 There will always be more jobs to tackle in order to get fully prepared for the true start of Project North. Assuming all travel restrictions have been lifted by the end of 2021, Joe is hoping to fire up the Hilux's trusty 2.4-litre diesel and cross the Channel this coming winter to begin the long but adventure-filled overland journey into the most northerly circle of latitude. He's promised to keep his rapidly accumulating followers up-to-date with progress via his Instagram page, and we'll definitely be among them. Will you?
Toyota People… is a series that celebrates individuals with a special enthusiasm for Toyota, whether that is related to its vehicles, philosophies, or manufacturing processes.