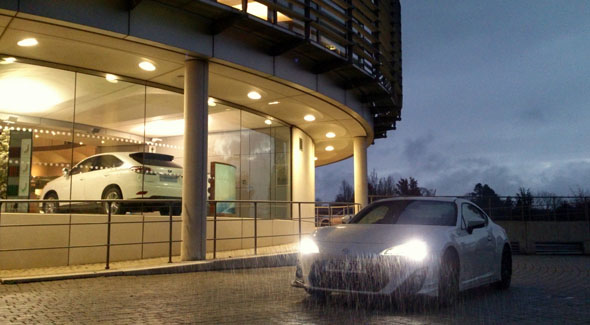 It isn't often that the staff over at Toyota GB's fleet garage let somebody loose with their cherished sub-10k mile, pearlescent white GT86 TRD. As an occasional Toyota blog contributor, I'd previously only driven an Aygo and a Verso but was assured that the GT86 was as easy as any Toyota to get used to. As soon as I took it out of its heated warehouse, I saw that this was true right away. I then did my best to use it non-stop over five days – visiting friends in three UK counties and running every possible errand for an excuse to drive it.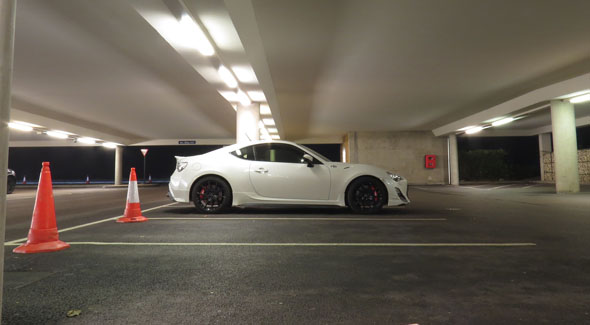 My first destination was Reading, Berkshire via the south-western quarter of the M25. This is a car many people don't count as either a motorway commuter or a city run-around – but it effortlessly took both extremes of the familiar stop-start daily drive in its stride. Cruise control and sixth gear made the long distances covered easier to handle, while overtaking at speed became totally addictive when I discovered blipping down into fifth…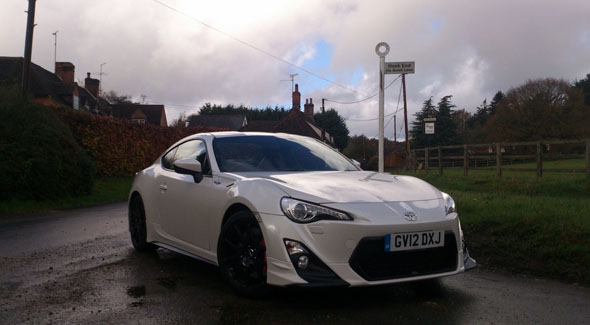 On the B-roads between Reading and Oxford, the TRD turned almost as many heads as it did corners. Its low stance, perfect driving position and racing design cues meant that not only did it look the part, but it showed my friends and I how the GT86 model range as a whole has brought driving pleasure back to UK customers. We pictured it paused on 'Quiet Lane' where it successfully disturbed the peace.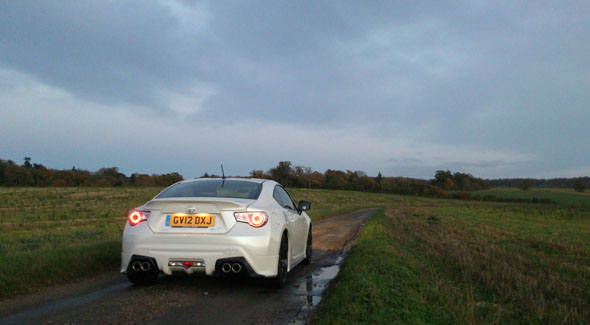 Despite our best efforts to get it totally filthy, the GT86 stayed looking pretty fresh on camera throughout the weekend. At the end of this muddy track in Oxfordshire it joined a convoy of friends' cars so we could go dog-walking in yet more mud. But the real fun was getting there, the car's driving position and balanced controls encouraging me to enjoy each section of road.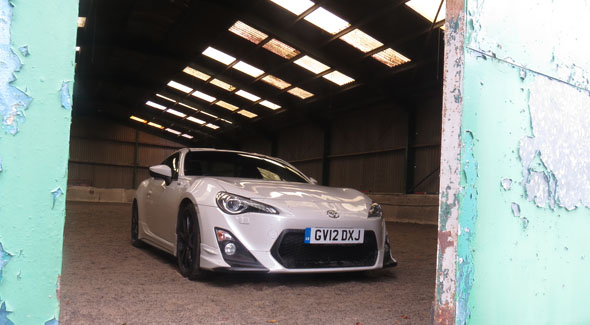 With the threat of heavier rain outdoors, what better excuse for a photoshoot with the TRD parked inside a horse-riding school? The temptation to tear up the sandy surface and try out an indoor drift was palpable, but I overcame this for the sake of the nearby horses and the building's owners!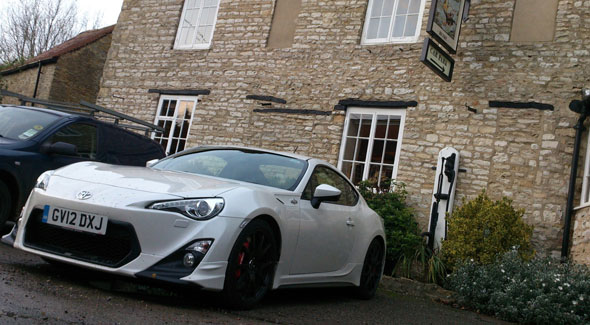 The GT86 proved the perfect car to drive to lunch at the aptly named Muddy Duck in Oxfordshire. Picking up a friend's younger brother from school on the way meant another reason to get out on the open road and enjoy this award-winning car for as many waking hours as humanly possible.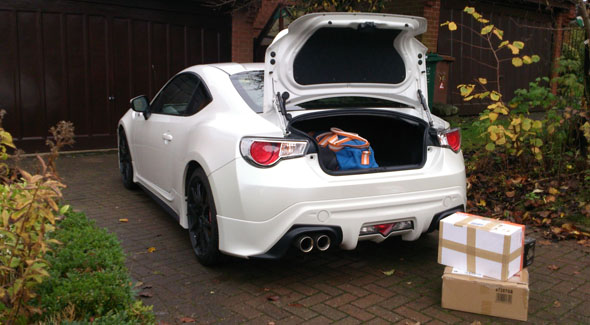 Blasting up the M40 to Melbourne in Derbyshire to see family, the GT86 wowed again on arrival with its boot capacity, allowing a trip to the post office even when already packed with bags for two people. Wellies, laptops and further loose kit just disappeared further back as it was loaded. I never needed to use it, but the rear seats fold flat to accommodate even more luggage if required.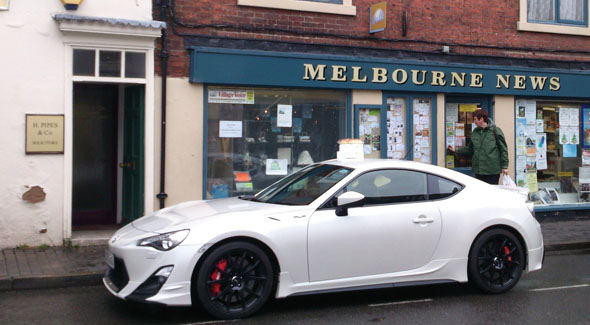 It wouldn't be a trip to the Midlands without stopping off to collect some cream cakes from the bakery and a newspaper from the local store. I found parking the GT86 surprisingly easy and its ride, though firm and full of useful feedback, kept the cakes safe right down the M1 back to Surrey (not perched on the roof as shown here, but sat on the back seat).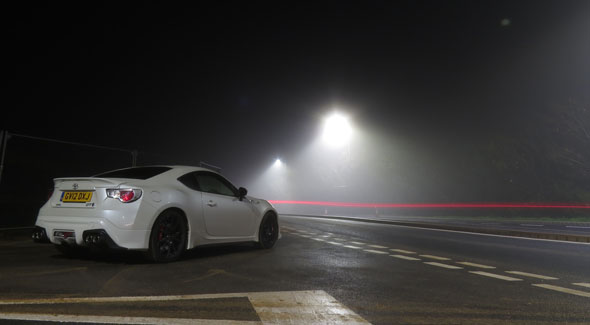 Handing this car back was never going to be the best moment of the five short days, but knowing that every possible hour was spent driving it, where it acted every role from the delivery van to the out-and-out sports car, I couldn't fail but be completely impressed by the GT86's varied capabilities. Even this limited edition, track-inspired TRD took all the abuse I could throw at it with no problem at all, truly an everyday sports car.
See also:
Toyota GT86 2015: price and spec revealed
The Toyota TRD GT86 – latest images
Tuned Toyota GT86s wow industry professionals at SEMA
Generation Game: GT86 provides on-track fun for ex-F1 racer and son