Toyota's youth brand, Scion, will officially release a production version of this stunning Scion iM five-door compact hatchback into North America in the spring of 2015 as part of its promise to introduce three new products in as many years.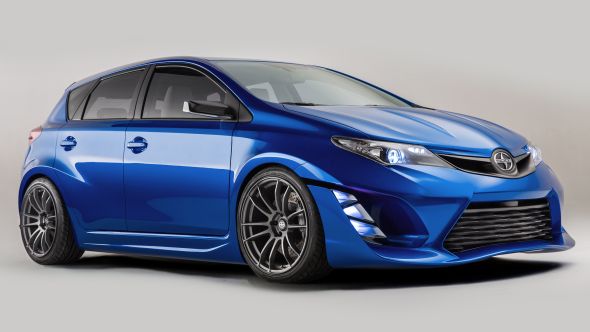 Revealed at the recent LA Auto Show alongside the production Toyota Mirai fuel cell vehicle, the captivating Scion iM Concept hit its target demographic between the eyes with dynamic wide-body styling similar to that seen in the brand's SEMA show car projects.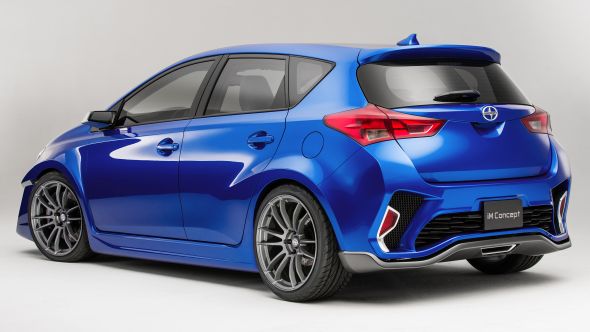 Created by talented automotive designer Troy Sumitomo of Five Axis, the radical Scion iM Concept is apparently inspired by European touring cars, offering a grounded, racecar appearance hunkered over 19in forged alloy wheels supported by fully adjustable suspension.
Details around the geometric grille inserts and deep air intakes are picked out in satin silver and gunmetal grey, while the body colour is a custom blend that's been called 'Incrediblue'.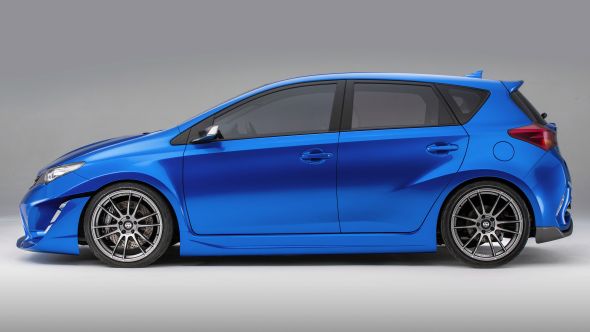 Scion will release details of the production car's transmissions, engines, integrated technology and pricing at the New York International Auto Show in April 2015. But it has already told the media to expect a car that "meets the needs of city streets with excellent fuel efficiency, sporty handling and easy parking".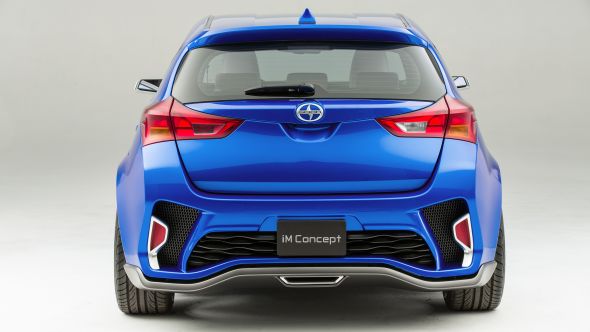 Details in this article were correct at the time of publication.