Car dealer Mike Brewer and multi-talented mechanic Ant Anstead have returned to our TV screens with a brand new series of Wheeler Dealers. And we've been delighted to discover that two of the eight classics the duo breathe new life into are sought-after Toyota models.
The magic formula that has seen Wheeler Dealers become the world's most-watched car show remains thankfully unchanged for this latest series. Mike and Ant continue to track down classic and iconic vehicles in need of some TLC, with each episode challenging the pair to restore the car to its former glory before selling it on for a profit.
Wheeler Dealers: coming up…
Episode seven, which will air at 9:00pm on Monday 20 April, focuses on a fast-appreciating neo-classic, a 60-series Toyota Land Cruiser station wagon from 1985.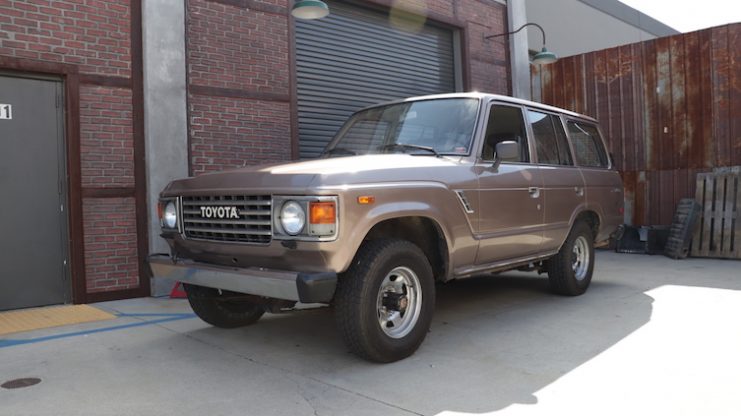 As Mike and Ant soon discover, although the FJ60 Land Cruiser's 4.2-litre straight six 2F petrol engine is strong, this US model's original H-series four-speed manual transmission now holds it back from being able to keep up with modern traffic. So in order to add value to this project and revitalise the wagon's on-road performance, Mike imports a closely related H55F five-speed transmission from a Japanese domestic market FJ62 model.
Read more about the modern Land Cruiser
Meanwhile, Ant takes the viewer on a fascinating reconditioning tour of the off-roader's all-conquering chassis. This includes switching the split transfer case to the new gearbox, rebuilding the steering knuckles, refurbishing the driveshafts, fixing a bodged brake master cylinder and freeing a seized handbrake line.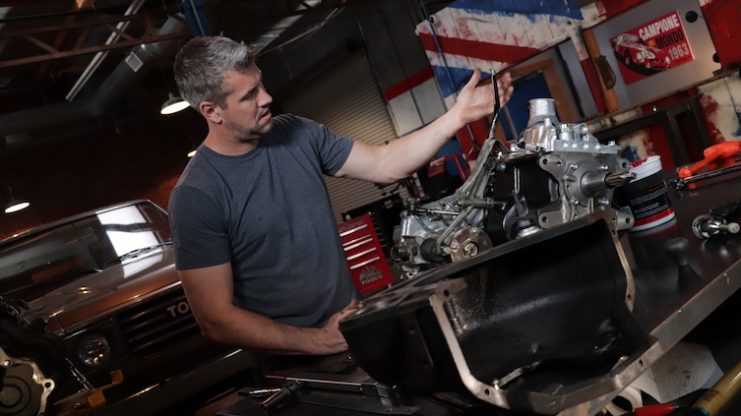 Wheeler Dealers: catch-up…
Episode five, which aired on Monday 30 March, saw the duo complete a resto-mod project on one of the most collectable Japanese classics – a first-generation Toyota Celica.
The ST model they found was a 1973 vintage that had evidently seen better days. Its 18R-C factory engine had poor compression and was therefore down on power, while the svelte 'pony car' bodywork was attempting to hide a rear-end collision through lashings of filler and poor quality, non-original paintwork.
To solve these issues, Mike found a powerful yet affordable solution to the rough-running engine in the shape of a modern 3S-GE unit, while Ant was confined to the workshop putting his fabrication skills to the test.
How can you watch Wheeler Dealers?
Wheeler Dealers airs in the UK on the Discovery channel, which can be found on Sky 125, Virgin 250, BT 322/376 and on Amazon Prime. Catch-up on all episodes from the current series through the Motor Trend app or Motor Trend video on demand website. Alternatively, you can watch episodes from previous series via the free dplay.co.uk website or dplay smartphone app.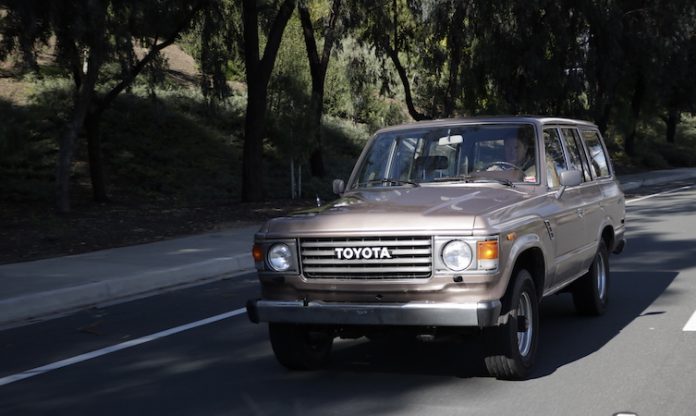 Since Wheeler Dealers launched in 2003, well over 160 different vehicles have enjoyed their 60 minutes of fame. During those years, the show has often tried to reflect market trends in the vehicles it has selected. The fact that there is such a strong representation from Toyota within this latest series is indicative of the increasingly collectable nature of Japanese cars from the Seventies and Eighties.