You may remember the video of Robert Llewellyn washing a Prius that we posted earlier this year. That was a spin-off from his successful vodcast series CarPool, in each episode of which he gives an interesting passenger a lift in a hybrid or electric vehicle (EV), which is often the full hybrid Prius.
The latest episode of CarPool features the Toyota RAV4 EV, a car little known here in the UK. Launched in Japan in 1996 and in the USA in 1998, it runs on electric power only, which of course means zero emissions. It can run for 124 miles on a single charge in urban driving conditions and can be charged from a domestic electric supply (via an on-board 200V charger) from a fully drained state to full in only 10 hours – though some users, including latest CarPool guest Paul Scott of Plug In America, say that it can take much less time.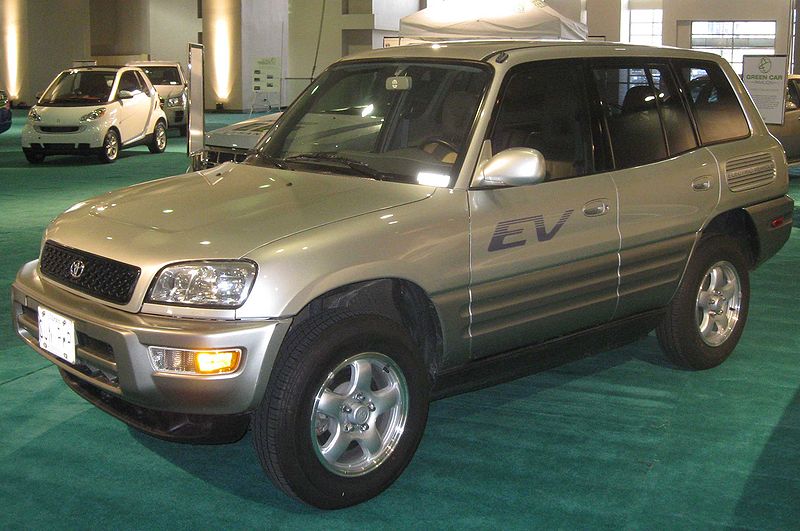 Like the Prius, the RAV4 EV features regenerative braking (whereby the electric motor functions as a generator and converts the kinetic energy usually lost during braking back into electricity for the battery), which further improves its efficiency. In fact, a number of technologies introduced in the RAV4 EV made their way into Prius' Hybrid Synergy Drive system.
So here's the video, featuring the very knowledgeable and enthusiastic Paul Scott. We think it's a really interesting discussion – let us know if you agree below.