Racing drivers such as Toyota Gazoo Racing's Mike Conway aren't used to sitting still. If they aren't driving flat-out on a racetrack, they're travelling from race to test to home to test to race… and repeat until the motorsport season comes to an end.
So as nations around the world moved into lockdown due to Coronavirus (Covid-19) and global travel became restricted, the motorsport world also came to a halt. Of course, postponement of Toyota Gazoo Racing's 2019-20 World Endurance Championship campaign paled into insignificance compared to the serious situation that was unfolding.
Earlier this month we caught up with Mike for a chat. As he explains below, he was Stateside between the 6 Hours of Circuit of the Americas and 1000 Miles of Sebring when the lockdown began, so he finds himself playing a waiting game in Los Angeles. At the time of our interview, LA was in a similar state of lockdown as the UK, with movement restricted for all but essential travel and a daily exercise stint.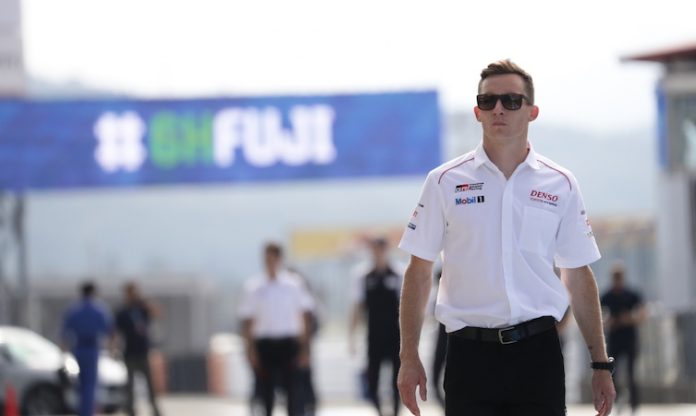 How are you dealing with the situation?
Racing is pretty unimportant at the moment
"Like everyone I'm adjusting to this new life that we're living at the moment. I'm in Los Angeles with my girlfriend. I came here the week before Sebring and then obviously the race got cancelled. I was going to stay out here anyway until the end of March. Even if I could fly home to the UK, I'd have to self-quarantine myself for 14 days, so it is better to be here, otherwise my girlfriend would be alone too. It goes without saying that I'm missing racing a lot but it's really important to maintain perspective; in light of what's going on around the world, racing is pretty unimportant at the moment."
What strategy have you put in place to keep focused?    
"I've tried to keep a steady routine, so I'm getting out early and cycling on my own each morning. I've been cooking and reading a lot more. I haven't started binge-watching any TV shows yet, but I know it's going to happen!
"With this extra time we have, it's always useful to try to learn some new things, or do some things you've been putting off for a long time. For the first couple of weeks I was doing lots of odd jobs and then started tie-dying socks and customising shoes! It's stuff that I'd wanted to do, but never get the time during the intensity of the racing season.
"My girlfriend is going to start painting art, so I might join in with that if we can get the equipment delivered. I haven't picked up a paint brush since my school days. I'm just trying to keep it fun, rather than sit around doing very little."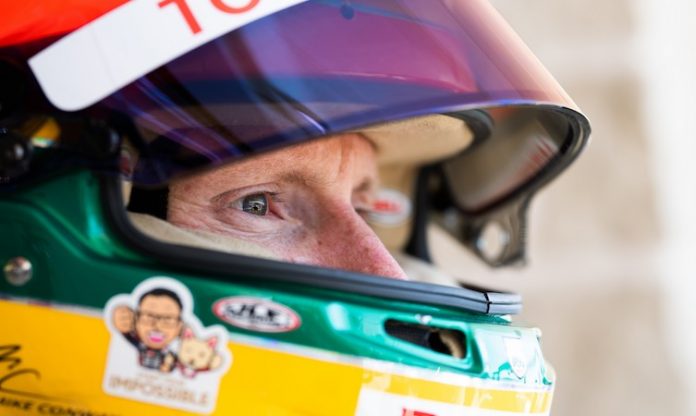 What are you reading?
"At the moment I'm into a writer called Ben Mezrich. I've read quite a few of his books. He usually writes about true-life events. He wrote things such as Bringing Down The House, about card counters in casinos, which was made into the film 21. There's another book by him called Sex On The Moon, which is about someone who stole moon rocks from NASA. I've also been skimming over articles on Le Mans or looking through some race data to keep me connected to motorsport."
Many office workers around the world are getting used to a new regime of virtual meetings. Is it the same for you? Are you in regular contact with the team?
"It's pretty quiet at the moment. We have group chats and the team keeps us updated. That's all we can do right now. They want to know where we are and what's happening with us. We're all scattered around the globe at the moment, because everybody wanted to be with their loved ones. A lot of my fellow racers are passing the time by participating in e-motorsports, but I don't have a games console here – that's all back in the UK."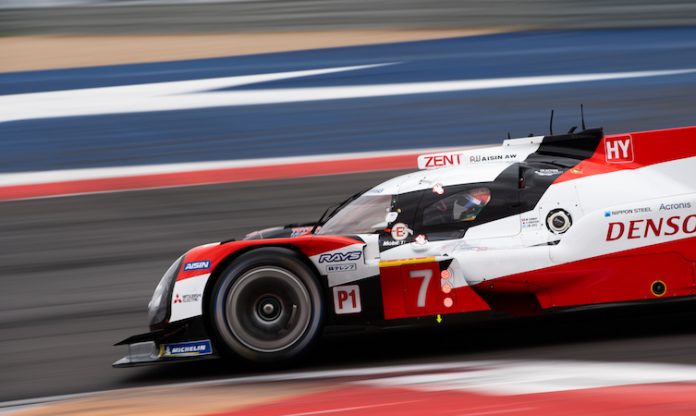 The WEC season is currently scheduled to resume with the 6 Hours of Spa-Francorchamps on 15 August. Presumably you have to maintain peak fitness in readiness?
We should all be super-fit. There are no excuses!
"I like to keep in shape anyway, so it's not a big problem for me. With the extra time we have on our hands, we all should be super-fit by the time we get back to racing. There are no excuses! During the week we're doing some indoor workouts via Facetime with some of the trainers who work for the team. I'm also using YouTube videos for other workouts and then I'm getting out cycling.
"I've got a few different bikes, but because all the parks in Los Angeles are closed I can't ride off-road at the moment, so I'm getting my daily exercise by road riding. Once you're out of the city you have some really nice roads to get some space and feel like you're away from everything."
How does the regime compare with what you'd undergo during the race season?
I've been keeping a structure to my life
"Normally you'll have a week or two weeks where you'll cram in as much training as you can because you know you're not going to do any for a couple of weeks or you don't know how long it'll be, depending on the race and test schedule. But now you have to motivate yourself a bit more, which is why I've been trying to keep a structure in my life, getting up early and riding in the mornings, because otherwise it would be easy enough to let it tail off and become demotivated. It's going to be a long one, but once we have some testing or racing as a target, we'll be able to focus on getting ready for that."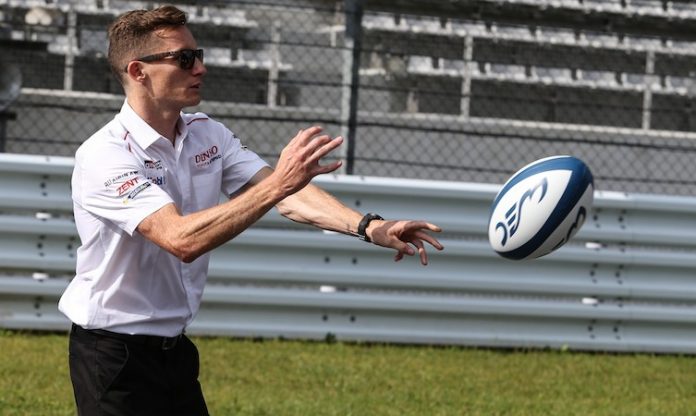 This isn't the first enforced layoff you've had in your racing career; ten years ago you spent a long time on the sidelines in very different circumstances, recovering from injury after a serious Indycar accident…
"After the 2010 accident I had seven or eight months off. That was a long recovery; it took a lot longer than I thought it would to recover, to heal the bones and the muscle loss. You go through some mental and physical battles all the way through something like that, but one of the positives was that I felt like I had a reset. Once I got through it, I felt good and very motivated. One of the positive things that could come out of this current dark situation is that hopefully some people will be able to use it as a way to reconnect with loved ones and catch up with things that they only really manage to find time to do during the holidays."
Motorsport is usually about people coming together, but right now it's important that every racing fan follows official guidelines to help beat Coronavirus…
"It's massively important for everyone to listen to the official advice from the government in their country. It is difficult and tough, but we've got to do our bit and think about everyone, not just ourselves."