Streets busy with Prius taxis were among our abiding memories of Stockholm and the media launch of the new Toyota Prius, the uptake of hybrid power among cab operators in the Swedish capital encouraged by a local incentive scheme. In the UK too more businesses are recognising the value of switching to more environmentally efficient vehicles and turning to our hybrid car as the best solution. Read on to find out why cabbies choose Prius.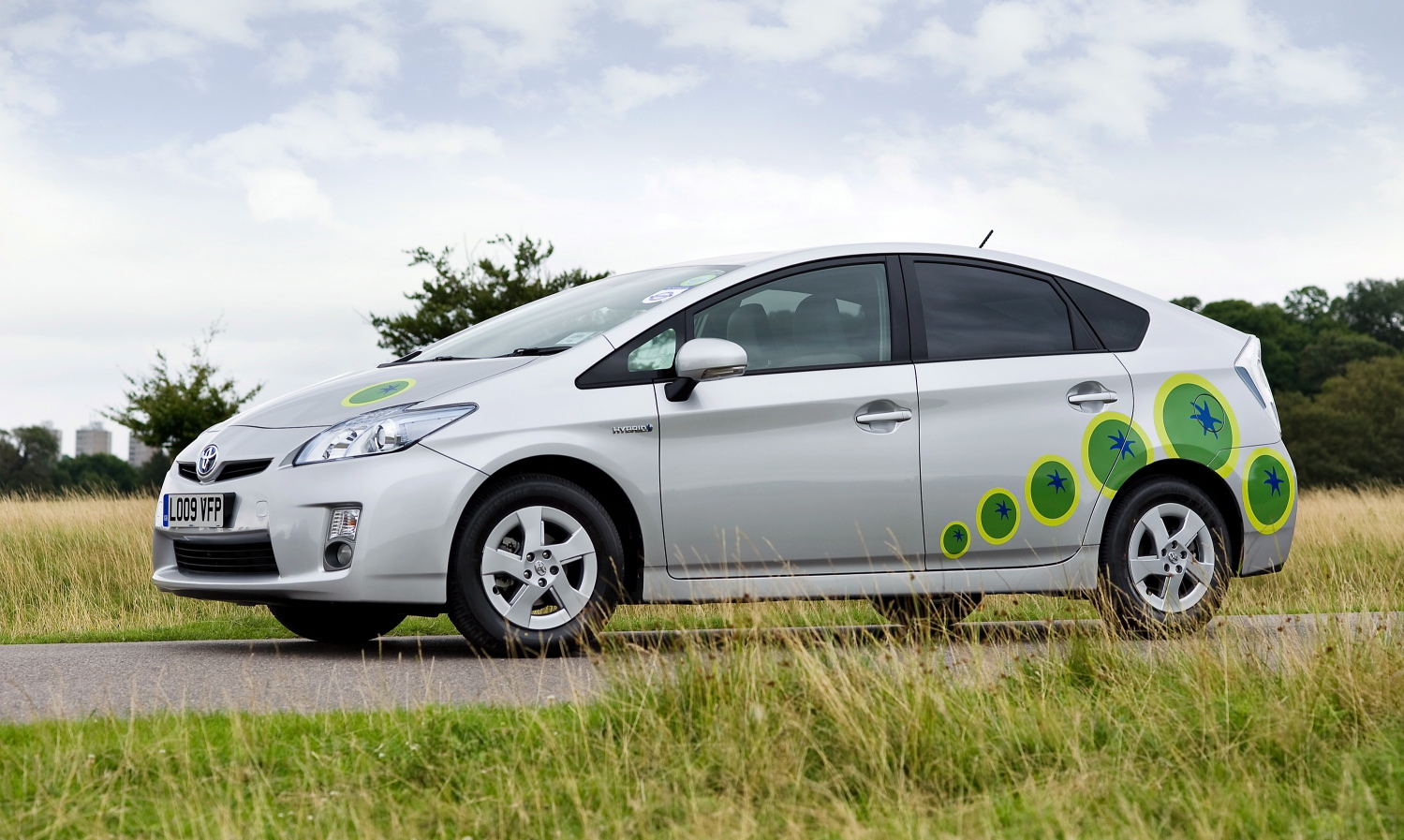 In doing so, they are responding to their customers' wishes to cut their carbon footprint, and making a contribution towards cleaning up the air quality in some of our busiest towns and cities. Thanks to its full hybrid capability, Prius can run for short distances on emissions-free electric power alone, making it a clean and practical proposition in urban traffic.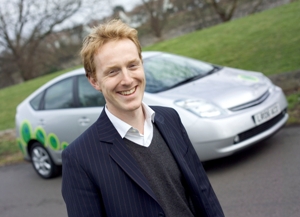 In the past week greentomatocars, one of the pioneers of eco-focused cabs, has taken delivery of a number of new Prius to bolster its private hire fleet, covering London and the Home Counties. CEO Tom Pakenham (pictured above) explains: "We are delighted to offer our customers the opportunity to be the first Londoners to experience the comfort, performance and unparalleled environmental benefits offered by new Prius."
The eco-cab is far from being just an on-trend London phenomenon. Calder Cabs in West Lothian has become the first business in Scotland to operate a fleet of hybrid vehicles. Following approval from the local authority licensing body, it is replacing its diesel cars with Prius and hopes to have an all-hybrid line-up within three years.
"What we are doing supports the Scottish Executive's call for businesses to reduce their carbon footprint," says Calder Cabs director Colin Paton. "We looked at a range of options including other hybrids and LPG-powered cars, but Prius ticked all the boxes.
"As a business we also value the benefit of its fuel economy, and from an environmental point of view, we believe what we are doing is the future for our type of business."
With London's Climatecars also leading the way with a Prius fleet, hybrid power has gained a useful foothold in the UK's public transport consciousness.
To see other hybrid taxis from around the world, click here.
Details in this article were correct at the time of publication.