Toyota Gazoo Racing is demonstrating what might be possible with classic cars by debuting a pair of iconic AE86 Corollas that have received a restomod touch-up in order to bring them into the 21st Century at the 2023 Tokyo Auto Salon.
The first AE86 Corolla has been converted to run using a hydrogen engine – the AE86 H2 Concept has been converted to run using a hydrogen engine while the AE86 BEV Concept has had a battery electric conversion.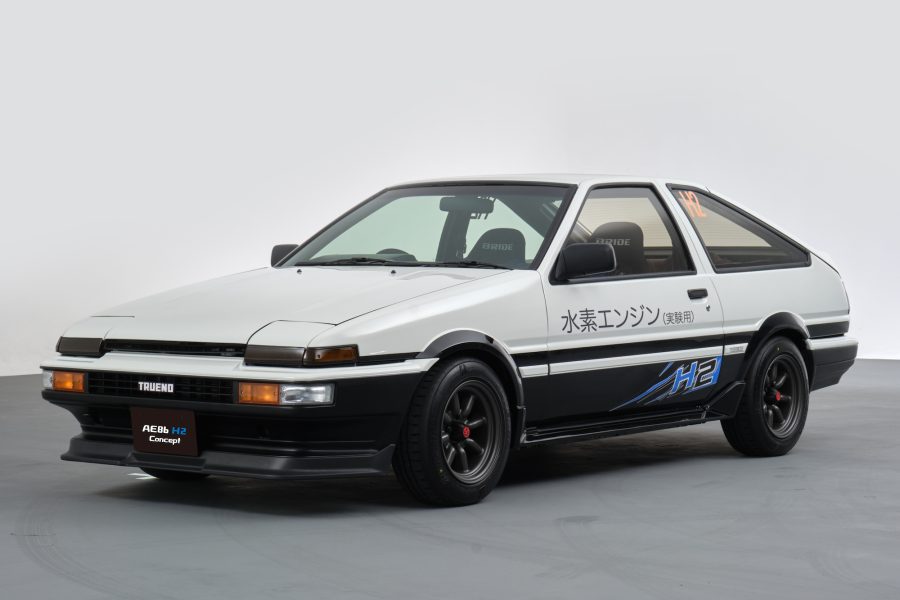 It has used the knowledge it has gained through its running of a hydrogen-powered race car in Japan's Super Taikyu series to create the AE86 H2 Concept, a vehicle that provides the noise and feel sensations of an internal combustion engine. The conversion uses high-pressure hydrogen fuel tanks (like those in the Mirai hydrogen fuel cell car). Other modifications have been kept to a minimum, preserving the look and character of the AE86.
The AE86 BEV Concept maintains as far as possible the AE86's lightweight and front-rear weight balance while gaining the strong drive force characteristics of a BEV, together with a manual transmission in a vehicle that has the potential to deliver even greater driving pleasure than the original. Elements have been used from a wide range of Toyota electrified sources, including a motor from the hybrid electric Tundra pick-up and a battery unit that's also used in the Prius Plug-in.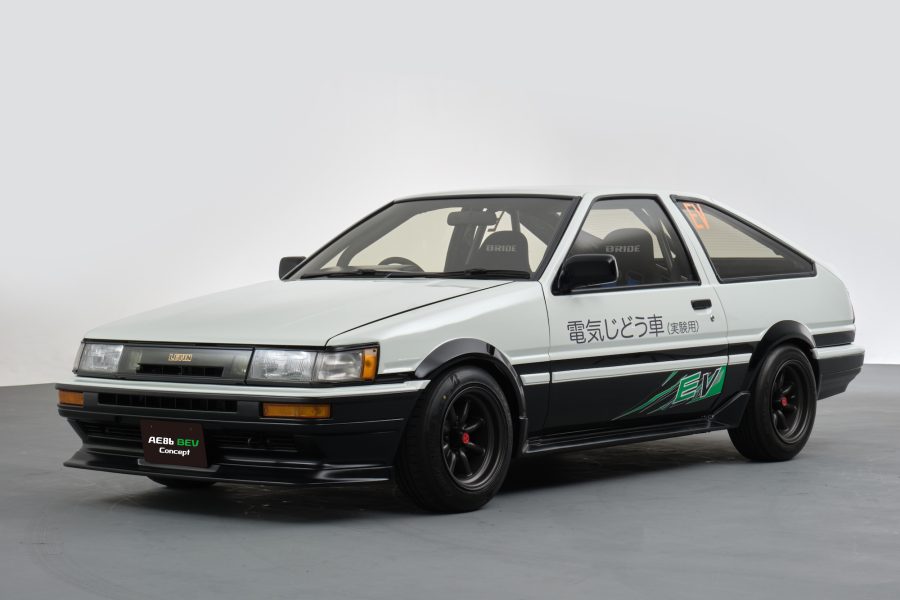 Both restomod concepts also look to carbon neutrality by reusing seats and seatbelts and seatbelt pads made from recycled materials.
Toyota is aiming to provide customers with more choices as the auto industry moves towards carbon neutrality. Recognising that it will take time before all vehicles are carbon neutral, Toyota believes that simultaneously promoting the carbon neutralisation of vehicles currently in customer use is essential.
Toyota GR Yaris Rally2 Concept
Also making its debut at the Tokyo Auto Salon was the new GR Yaris Rally2 Concept, which meets the Rally2 competition regulations – suitable for many customer motorsport teams. The vehicle will be honed through participation in this year's Japanese Rally Championship and further development will reflect feedback from customers. The aim is for the car to achieve competition homologation in January 2024.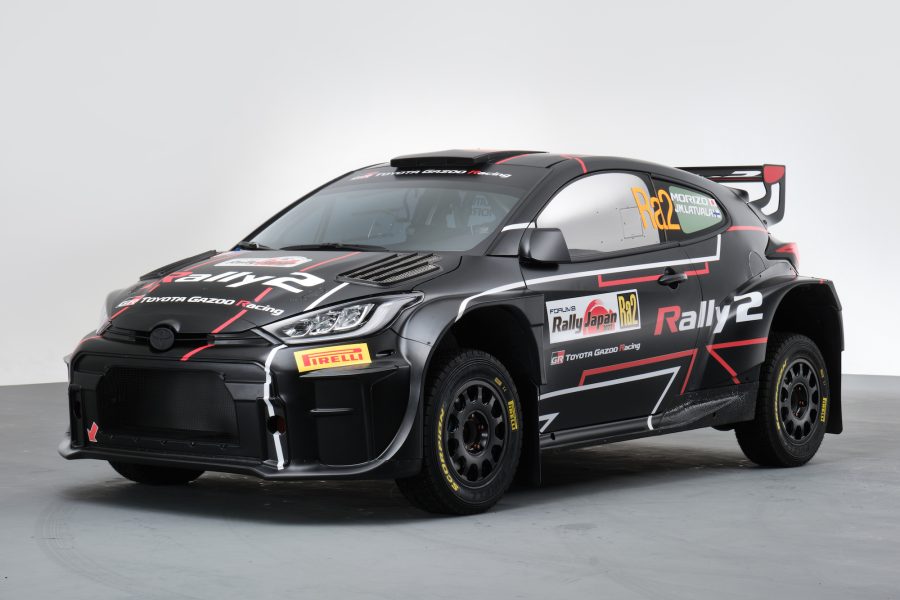 To further boost Japanese enthusiasm for the World Rally Championship, special versions of GR Yaris have been prepared for the domestic market, supervised by Sébastien Ogier and Kalle Rovanperä, who were WRC Champions with Toyota Gazoo Racing in 2021 and 2022 respectively.