We're breaking big news today with the official announcement from Toyota that it will build a full hybrid version of the Auris hatchback in the UK with production starting next year.
This ground-breaking car, featuring Toyota's Hybrid Synergy Drive Technology, will be built at the Burnaston factory. Engines will be supplied by the Deeside facility in North Wales.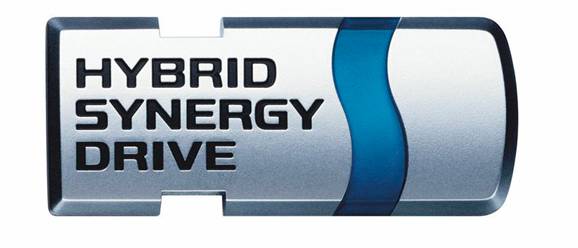 More details will be revealed at the Frankfurt Motor Show which starts on 15 September 2009, but we can confirm that production of the Auris hybrid will kick off in the middle of 2010, with sales launched before the end of the year. Rest assured we will be keeping you up-to-date with all the key developments in the project, as soon as we hear about them.
This is Toyota's first full hybrid to be built in Europe, and the first hybrid to be built in the UK. This exciting declaration underlines Toyota's commitment to expanding the range of low-emissions hybrid vehicles, and to car production in Britain.
Tadashi Arashima, President and CEO of Toyota Motor Europe, said: "Toyota has taken a significant step forward in ensuring that full hybrids become more accessible to a wider range of customers. Such efforts are crucial if we are to see more low-carbon vehicles on European Roads.
"Our decision to produce a full hybrid in the UK reflects both our confidence in the quality and commitment of the TMUK workforce and the strength of our long-standing partnership with the UK Government. Today's announcement is positive for Toyota, our UK suppliers and the local communities here," he said.
Friday's announcement on the Auris hybrid also coincides with a visit to Burnaston by Lord Mandelson, the Government's Business Secretary. Lord Mandelson welcomed this "forward-looking investment in Britain from a world class manufacturer". He added: "As part of our low carbon industrial strategy we set out to make Britain the best place in the world to develop low carbon vehicles. These commitments, backed by the formidable skills of the UK automotive workers, enable companies like Toyota to invest with confidence in low carbon car production in the UK. It demonstrates that the UK's car industry is already making the low carbon transition."
Auris has been built by Toyota Motor Manufacturing UK (TMUK) at Burnaston since 2007. The factory, Toyota's first car plant in Europe, opened in 1992 and has produced more than 2.5 million vehicles, including Carina E, Corolla and Avensis, for sale in Europe and export to other markets worldwide. Today TMUK employs more than 4,000 workers and has benefited from investment totalling more than £1.85 billion.
UPDATE: Auris Hybrid will go on sale on 1 July. You can find out about our experiences on the press launch here, read our Q&A here and check out our Flickr gallery here. Thanks for all the interest!