Toyota's approach to carbon neutrality is to develop and offer multiple technologies to support widely varying customer needs and market environments around the world. This multi-technology approach – which includes battery electric and fuel cell electric and plug-in hybrid electric and hybrid electric vehicles – is witnessed in the company's development of a new hydrogen car powered by a hydrogen combustion engine.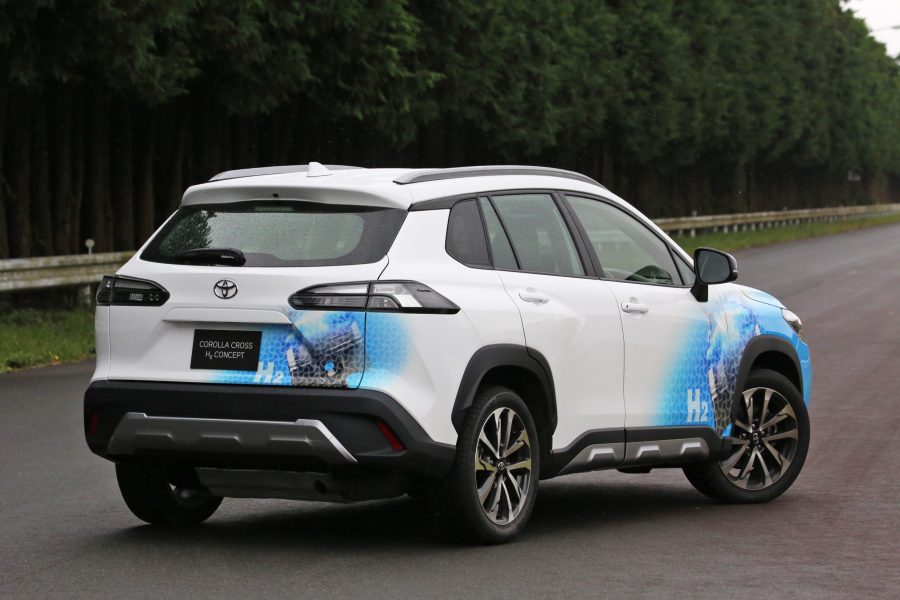 Toyota firmly believes it is too early to focus on a single zero-emission solution and is therefore concurrently developing hydrogen fuel cell and hydrogen combustion technology alongside battery electric technology. Today's announcement follows last week's confirmation that Toyota Motor Manufacturing UK will lead a consortium developing a hydrogen fuel cell version of the Hilux pick-up at its Burnaston car plant in Derbyshire.
Hydrogen combustion development through motorsport
Toyota, through the Rookie Racing Team, has competed in all rounds of Japan's Super Taikyu endurance touring car series this year with a hydrogen-combustion GR Corolla H2. At each race, Toyota President Akio Toyoda has taken the wheel (under his master driver pseudonym "Morizo") to evaluate and contribute to the technology's development.
A Toyota hydrogen-engine vehicle has also been driven on public roads for the first time, with a GR Yaris H2 GR Yaris H2 put through its paces on a demonstration run on the Ypres Rally – a round of the 2022 World Rally Championship – in Belgium.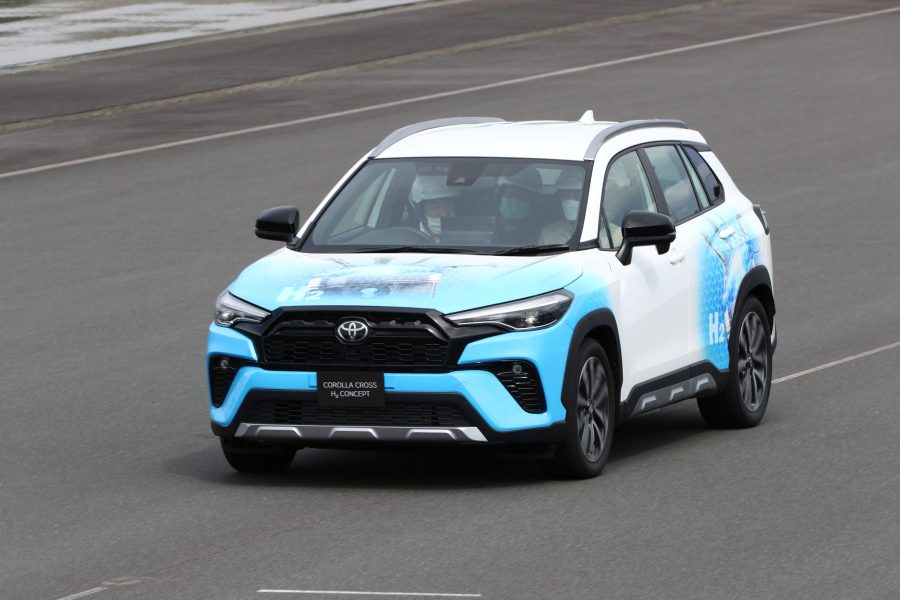 This regular and intense activity has helped accelerate development and technical progress. In the course of one racing season, Toyota has been able to increase hydrogen combustion power by 24 per cent and torque by 33 per cent, achieving a breakthrough that puts dynamic performance on par with a conventional petrol engine.
Furthermore, the driving range has been extended by around 30 per cent and refuelling time reduced from about five minutes to 90 seconds. Toyota is working with many stakeholders in areas additional to hydrogen usage, including green hydrogen production and transportation, creating a wide range of associations that go beyond the boundaries of the automotive industry to help realise a future carbon-neutral society.
Hydrogen combustion concept vehicle
The technical progress achieved thus far has given Toyota engineers the confidence to create a prototype road car – the Corolla Cross H2 Concept.
This version of the mid-size Corolla SUV* is powered by the 1.6-litre, three-cylinder turbocharged engine featured in the GR Corolla* performance model, re-engineered with high-pressure hydrogen direct injection technology. The prototype is also fitted with hydrogen fuel tanks, packaged with know-how gained from the development of the Toyota Mirai fuel cell electric saloon. The prototype is able to accommodate five passengers and their luggage. Real-world evaluation is being carried out alongside digital development, and the vehicle will soon undergo winter testing in northern Japan.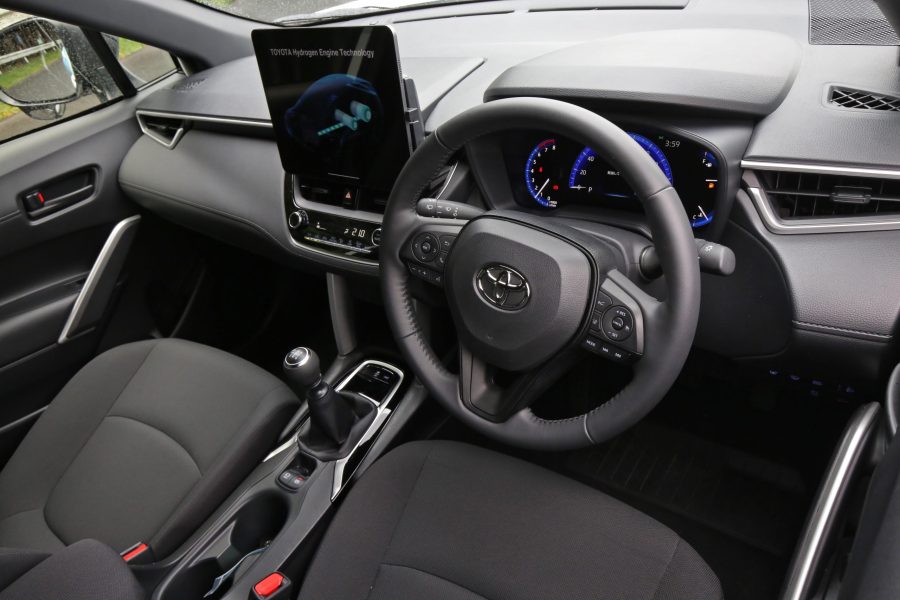 The key merits of hydrogen combustion include the ability to leverage existing internal combustion engine technologies, quick refuelling times and a clear reduction in the use and need for limited-supply resources such as lithium and nickel. Toyota believes that by adapting existing technologies and further leverage of existing investments, hydrogen combustion could lead to widespread, accessible carbon reduction solutions being available sooner.
Today, Toyota is around 40 per cent along the path to the commercialisation of products such as the Corolla Cross H2 Concept. It is not yet possible to say whether the technology will reach maturity for road cars, but there is without a doubt a clear opportunity in motorsport.
* Toyota production models not currently available in the UK.