Members of the national motoring press were recently invited to test-drive full production versions of our highly anticipated new Toyota bZ4X – the first model in our new beyond Zero series of battery electric vehicles. Having previously experienced disguised prototypes across a variety of challenging terrains, the professional testers were asked to give our new mid-size SUV a stern on-road test. What were their Toyota bZ4X reviews?
Below is a selection of excerpts from their online reviews, which include a numerical rating where applicable. To read the full reports, click on the emboldened links.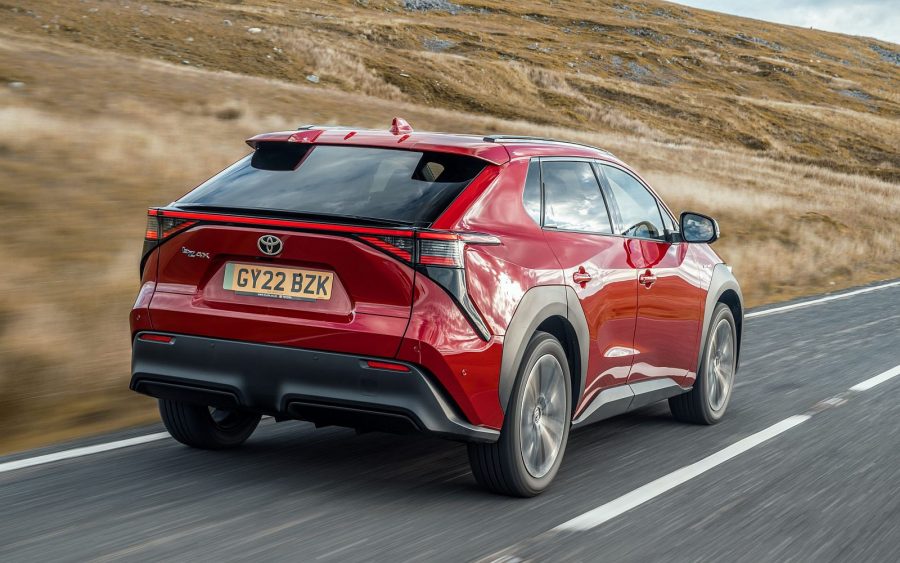 Toyota bZ4X reviews:
"Toyota's first electric car is a good one… [and] the way it drives will get people talking. It's super-comfortable and has plenty of space inside, it's well made and comes with plenty of tech. With Toyota's reputation for reliability and the prospect of ten year's warranty cover if you have it cared for by Toyota, this is one of the most appealing new EVs you can buy.
There's… a dynamic edge, in keeping with Toyota's new-found fun philosophy that's filtered down from its GR models
"Size-wise the bZ4X is a little bit longer and a little bit lower than a RAV4 and with more interior space. The dash layout is attractive, and it's covered in a sustainable, ribbed material that brings a sense of warmth to the cabin. It's when the bZ4X turns a wheel, though, that it's at its most impressive."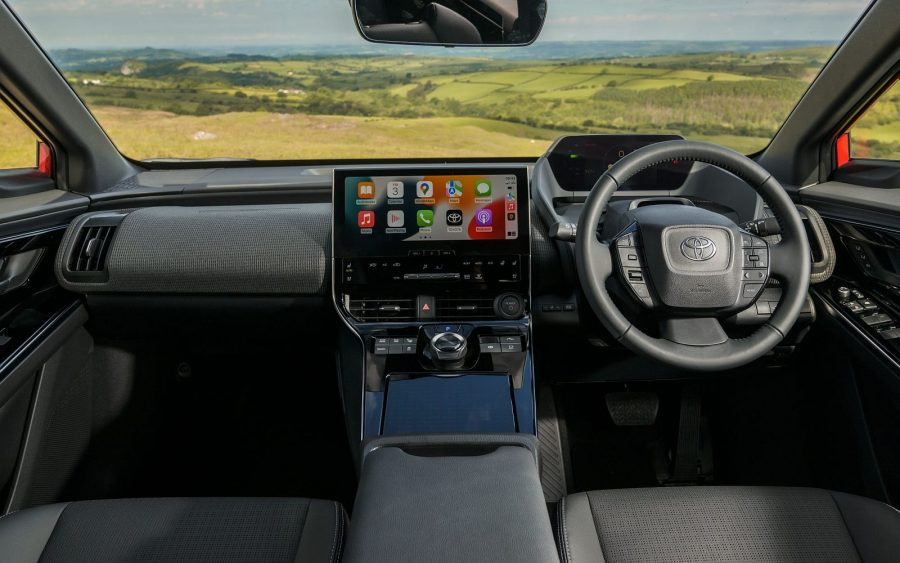 "This is the moment sensible pants Toyota goes electric, the bZ4X… turning the brand's formidable experience with hybrids to a purely battery-powered vehicle. Distinctive inside and out but grounded in clear-headed practicality and typically solid engineering, the bZ4X is the equal of class favourites. In all-wheel-drive form it's even got half-decent off-road performance, while range and driveability are strong across the range.
The goal of creating more accessible ways for drivers to go electric is laudable
"Toyota throws in a complimentary British Gas charging point and a six-month subscription to a wide network of public chargers through a dedicated app. If the range is a priority the front-wheel drive models on smaller wheels… [can] go over 300 miles on a charge, though the efficiency we got on a mixed city, country and motorway drive suggests Toyota is being conservative in its claims and the bZ4X is smart about the way it uses its battery power."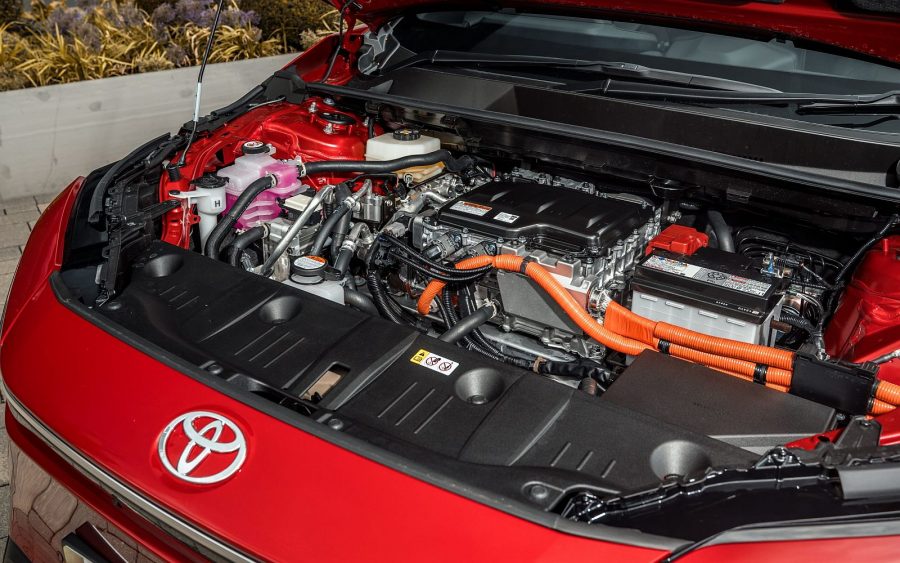 "This is… Toyota's first real venture into a battery-electric vehicle. Playing the long game means that the Toyota bZ4X is an impressively considered approach to an electric car, with a new ownership approach…intended to make running one as painless as possible.
A formidable entrant to the bulging E-SUV segment. It's spacious, good to drive and should prove utterly painless to own
"The stiff body structure and compliant suspension helps it feel amazingly composed over rough surfaces. Stick it into a corner and the bZ4X remains composed, stays flat and even has a hint of dynamism. The influence of Toyota's performance department has been creeping into its road cars for a little while now and it's on display here, making the bZ4X significantly nicer to drive than [some direct competitors]. It'll even do some very mild off-roading."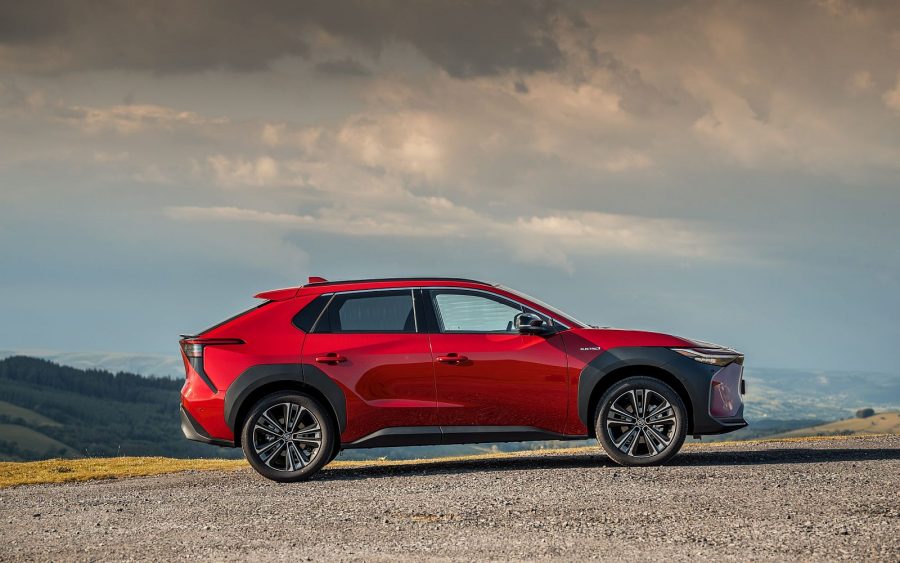 Toyota bZ4X reviews:
"There's a water-cooled 71.4kWh battery built into the structure under the floor for added rigidity, and it comes with either one motor driving the front wheels with 201bhp and 317 miles of range… or an all-wheel drive version with two 107bhp motors at either end. That one has 215bhp and a possible 286 miles of range. They're excellent figures… properly competitive.
There's a lot of ability and subtle appeal in the bZ4x that takes care of the little hassles of running an electric car. It's clever, competent and useful
"As you might expect for a mid-size SUV aimed straight at the heartland of BEV sales, the bZ4X does everything nicely. The steering is good, the brakes are competent, the ride compliant and soothing. What it does have, is genuinely surprising off-road ability with the AWD model. We tried [this] bZ4X on an off-road course that would fox most dedicated off-roaders."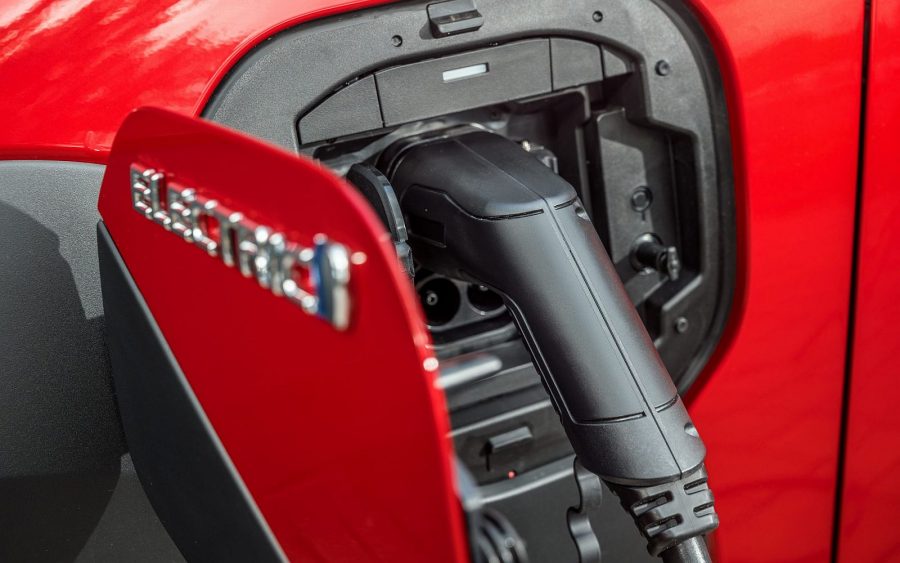 On the road, the bZ4X is very pleasant and smooth – and well-honed for the sort of driving family SUV buyers are likely to do. The focus is smartly on offering linear and consistent acceleration – which is far more important to SUV buyers than firing away from traffic lights quickly – and it's easy to quickly reach and maintain cruising pace.
A crowd-pleasing, mass market mainstream SUV from the world's biggest car company that just happens to be electric
The suspension is set relatively soft, which means the bZ4X rides well. It soaks up… occasionally bumpy roads with ease, and remained assured on some of the faster country roads in the countryside. It also offers impressive levels of refinement.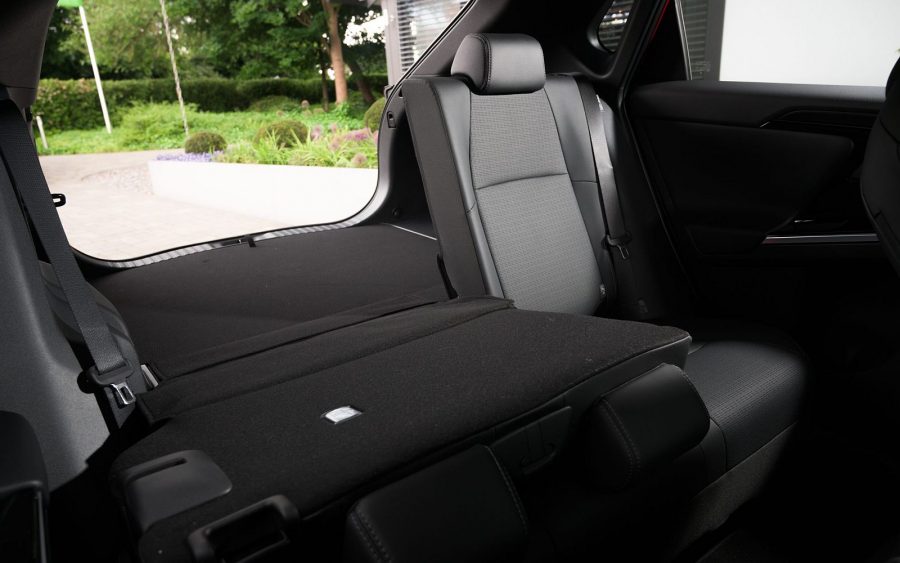 "There are two states of deceleration – reasonably heavy or coasting, but in either it creeps from a standstill like a conventional internally combusted auto. It's smooth to step-off, with a calm, quiet ride, adequate body control and relaxed steering. There are hints of dynamism here and there and EVs have a very low centre of gravity so roll is contained nicely. It's all very tidy and Toyota is a company with lots of driving enthusiasts – the chief engineer for the bZ4X also engineered the Lexus LFA supercar's launch control."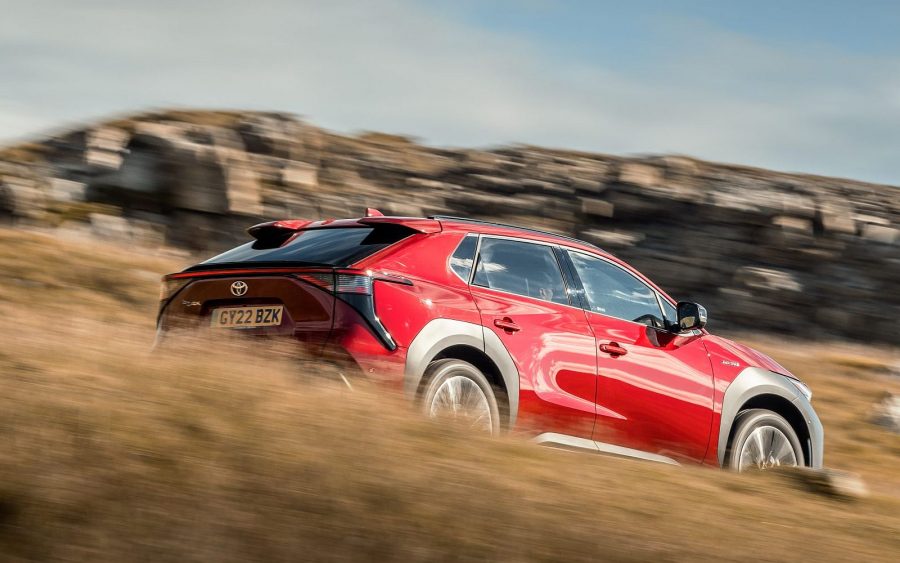 "The Toyota bZ4X has a relatively low roofline for an SUV, but the interior still feels open and airy thanks to the tall side windows. You also sit high up in the car, which not only helps gives you a good view out to the front and sides, but also makes you feel like you're driving a proper SUV.
It's already clear that this is a fine all-rounder that won't make life easy for [rivals]
"Toyota will be offering an extended care programme that guarantees the battery will still operate to 70% of its original capacity after up to 10 years of ownership (or 620,000 miles), subject to the owner taking their car to an authorised dealer for an annual EV health check."
Learn more: Click here to read about the new Toyota bZ4X, its grade structure and how to reserve yours