In a previous article we provided tips on maximising fuel economy in Toyota's range of self-charging hybrids. This article offers advice on how RAV4 Plug-in Hybrid fuel efficiency might be improved with some careful and considered driving.
First, let's look at how the SUV's plug-in hybrid powertrain works, and how it differs from those found in Toyota's range of self-charging hybrids.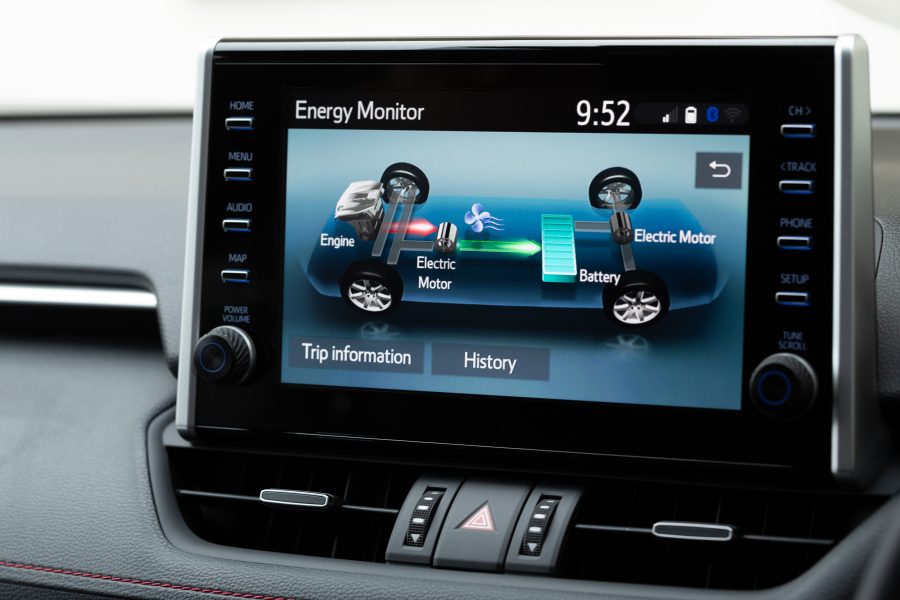 Cars such as Corolla Hybrid, Toyota C-HR and RAV4 Hybrid pair petrol engines with compact electric motors to provide a mix of limited electric-only running or a combination of petrol-electric or petrol-only power. The electric motor's battery is charged on the go, by the petrol engine and via regenerative braking.
Things are different in RAV4 Plug-in Hybrid, which combines a 2.5-litre motor, a larger EV battery and two electric motors (one on each axle) to produce extra drive power. Significantly, this system also offers the ability to cover greater distances and run at higher speeds in 'EV mode' compared with RAV4 Hybrid.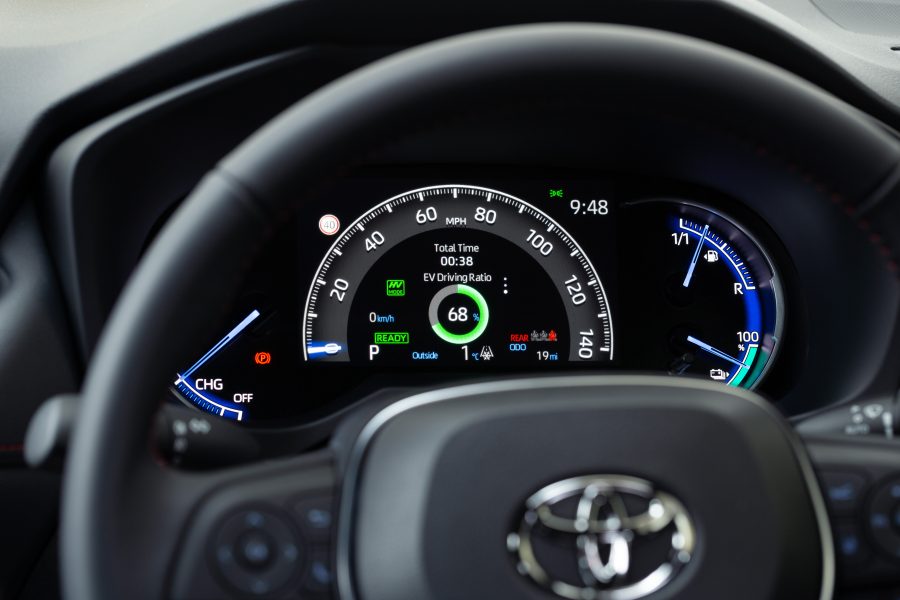 Maximum output for the full powertrain is 302bhp, which is 38% more than the standard RAV4 Hybrid. This equates to a 0-62mph time of six seconds (2.1 seconds faster than the RAV4 Hybrid) and more accessible power for improved driveability. In fact, there is now 50% more power available when accelerating out of urban zones.
To find out more about RAV4 Plug-in Hybrid, including fuel economy and emissions information, please click here.
RAV4 Plug-in Hybrid can operate as an authentic electric vehicle: with pure EV running as its default mode where it can cover up to 61 miles in urban driving (WLTP city cycle) on a full battery charge, and 46 miles in mixed (WLTP combined cycle) driving, comfortably more than the average European daily commute, with no intervention from the hybrid powertrain.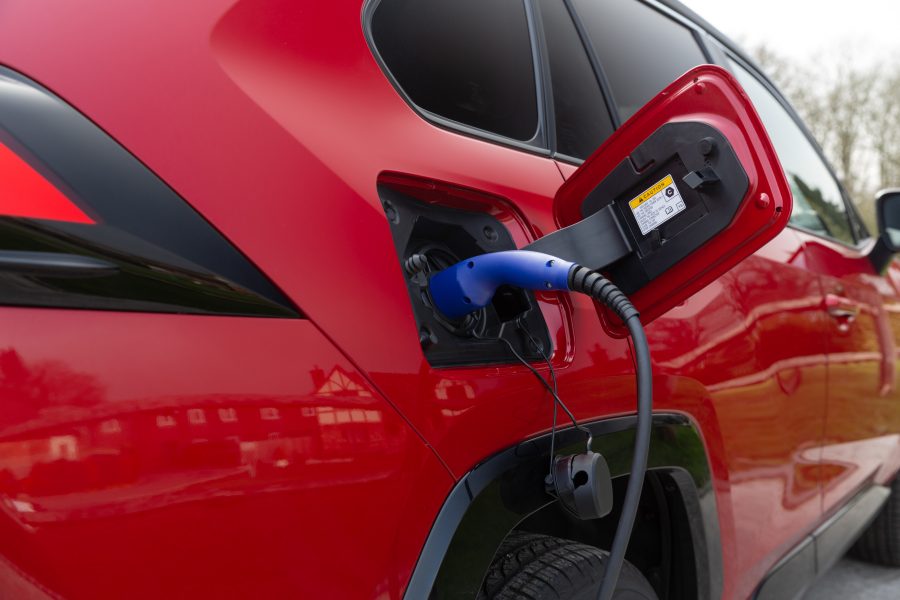 Further flexibility is built into the technology to allow the driver to choose to start the journey in hybrid (HV) rather than EV mode. For example, this would allow the driver to maximise efficiency by saving the vehicle's EV range for an urban area. Nevertheless, when the limit of EV driving range is reached, the RAV4 Plug-in automatically switches to hybrid (HV) mode. Importantly, this is different to many plug-in hybrids, which revert solely to an internal combustion engine when the EV battery is depleted.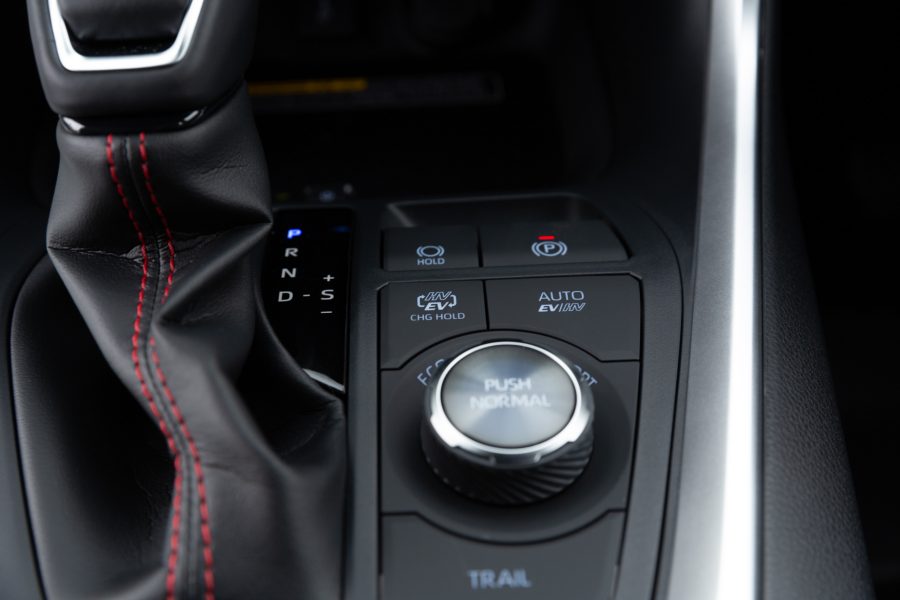 RAV4 Plug-in Hybrid's battery is, however, too large to be fully recharged by the petrol engine and regenerative braking, hence the 'Plug-in' part of the vehicle's name. Battery charging is simple and safe and can be accomplished in 2.5 hours using a 230 V/32 A connection and a wallbox charging unit. Type 2 cables for connection to a domestic power supply or wallbox are provided as standard with the RAV4 Plug-in Hybrid.
RAV Plug-in Hybrid fuel efficiency driving tips
Maximising RAV4 Plug-in Hybrid fuel efficiency means thinking a bit more in advance about your journeys and the type of driving you're doing. So if you can, plan your driving around how much of each trip can be carried out in EV mode, but also think about whether or not you will be able to recharge when you reach your destination. If you can, or if the majority of your journeys can be completed almost entirely in EV mode, then your environmental footprint can be minimised.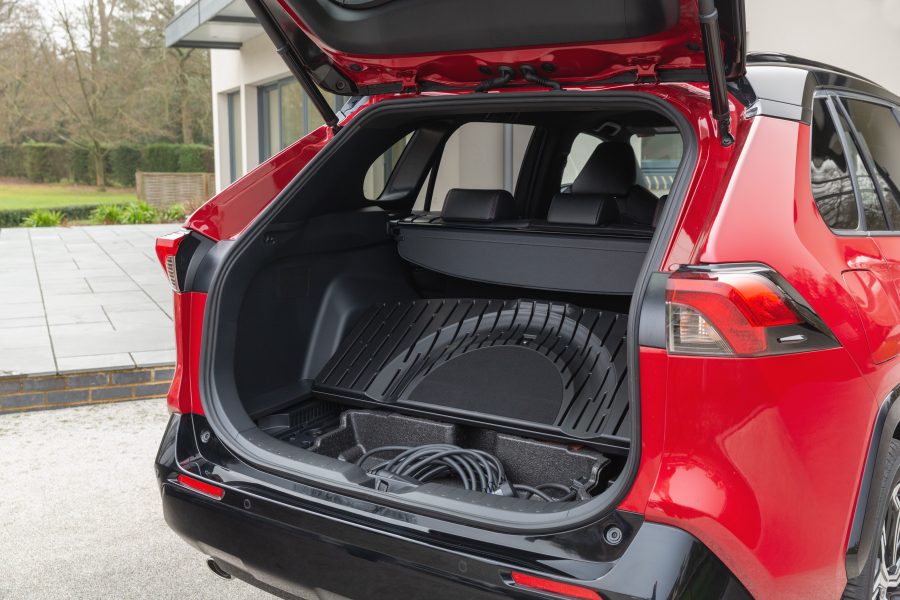 The techniques required to drive the RAV4 Plug-in Hybrid as efficiently as possible are much the same as those you would apply to driving any car. We covered those in the earlier article looking at the self-charging Toyota Corolla Hybrid, and respectfully suggest you divert your attention here for a few minutes.
Once you've taken that on board, the key to maximising the RAV4 Plug-in Hybrid hinges on four key things:
Understanding the car's drive modes.
Forward journey planning.
Managing the EV driving range.
Being mindful of when you can next recharge.
All of this can be learned over time with the car.
What we're talking about here is fine-tuning to absolutely make the most of what the RAV4 Plug-in Hybrid can achieve. If you prefer, the car can happily manage its power sources by itself. Just remember to recharge it as often as you can. This is where the Toyota MyT app could come in useful because it allows you to schedule and monitor battery charging remotely.
RAV4 Plug-in Hybrid: using the driving modes
RAV4 Plug-in has four modes for its plug-in hybrid system:
EV (electric vehicle) mode – the default mode.
HV (hybrid vehicle) mode.
Auto HV/EV mode.
Charging mode.
To maximise RAV4 Plug-in Hybrid fuel efficiency, that might mean toggling between HV and EV modes as you go. In our experience, it can be best to use EV mode in town and slow-moving traffic when the petrol engine is at its most inefficient, then switch to HV once up to speed on faster roads. All the while, keep an eye on your remaining battery range.
Alternatively, you can simply let the RAV4 Plug-in Hybrid automatically adjust its modes.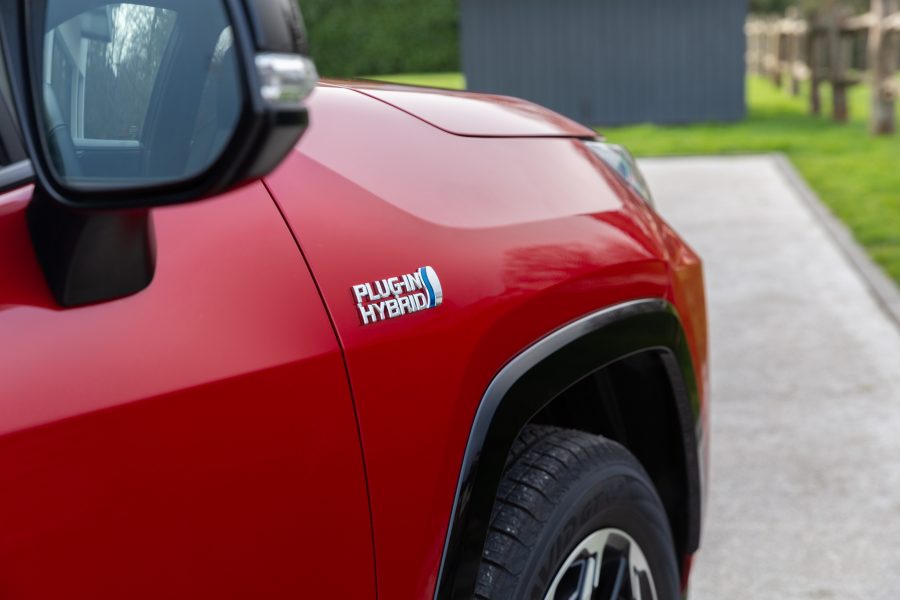 It operates by default as an electric vehicle (EV), running in EV priority mode, and will continue to run purely on its electric power, even with hard use of the accelerator pedal.
When the limit of EV driving range is reached in EV mode, the vehicle automatically switches to HV mode.
In Auto EV/HV mode, the hybrid system will automatically come into play when extra power is required, for example under sharp, sudden acceleration, with EV mode resuming immediately afterwards. Battery charging mode helps restore the level of battery charge when the level is too low for EV operation, drawing power generated by the engine.
As with most electric vehicles, it is not necessary to change gears in RAV4 Plug-in Hybrid. However, the sequential shiftmatic system allows the driver to use the paddle shifts on the steering wheel to gain engine braking.
Further assistance is provided by Deceleration Assist Control which automatically increases drive motor deceleration torque when downhill braking is detected. This makes for a smoother drive with less need for the driver to use the brakes.
Forward journey planning
If you're going on a longer trip, try to start with a full charge of the EV battery so you can achieve as much zero-emissions motoring as possible. Also be mindful of trying to ensure you use all the charge by your journey's end. If it's a round trip with no opportunity to recharge at your stop, then factor in your return journey, too. If you are certain you can recharge at your destination, you can afford to use most of the EV battery's charge on the outward journey and then replenish the battery for the trip back home.
Managing the EV driving range
Perhaps one of the most appealing aspects of RAV4 Plug-in Hybrid's performance is its effortless acceleration off the line in EV mode. As tempting as it is to enjoy that initial kick of electric power (while observing the rules of the road), doing so will have an impact on your EV driving range. Better to pull away more smoothly and conserve energy.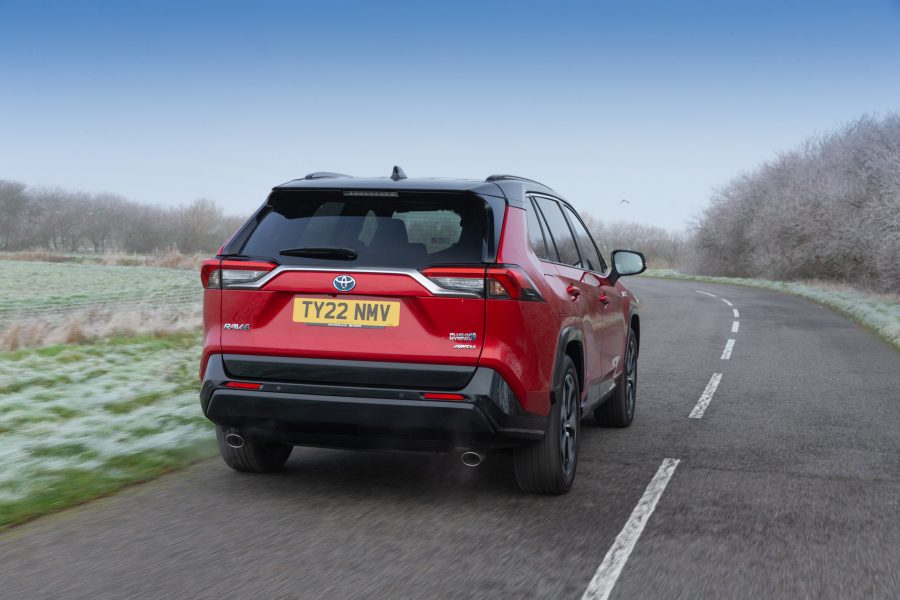 It's also worth pointing out that the electric motor's battery is never fully depleted. Once its charge dips below a certain point, the car switches from EV mode to HV. But there will always be enough charge left for the car to drive just like a self-charging Toyota hybrid, with all the efficiency advantages that brings. Under the right driving conditions it is possible to replenish the battery's charge enough to restore EV mode, but this isn't necessarily the most efficient way to use the car.
RAV4 Plug-in Hybrid: will it suit my lifestyle?
Toyota aims to make a range of cars to suit the needs of many different kinds of owners. The Prius Plug-in Hybrid won't necessarily be the best option for everyone. To make the most of the car's electric-only range and maximise overall efficiency (as well as minimising running costs), you should recharge at the end of most, if not all, journeys. So if plugging in where you live isn't convenient, or isn't an option at all, then a standard hybrid might be more suitable.
However, if charging is easy for you, and if you want a modern vehicle that is roomy, comfortable, smooth to drive and well-equipped, and which is also exceptionally efficient, then RAV4 Plug-in Hybrid could be just the vehicle for you.
NB: Details were correct at the time and date of publication